Throw a memorable Japanese-theme picnic with these all-time favorite recipes! On the menu: Japanese macaroni salad, Japanese egg sandwich, onigiri rice ball, carrot ginger dressing, and more. They are great outdoor or indoor.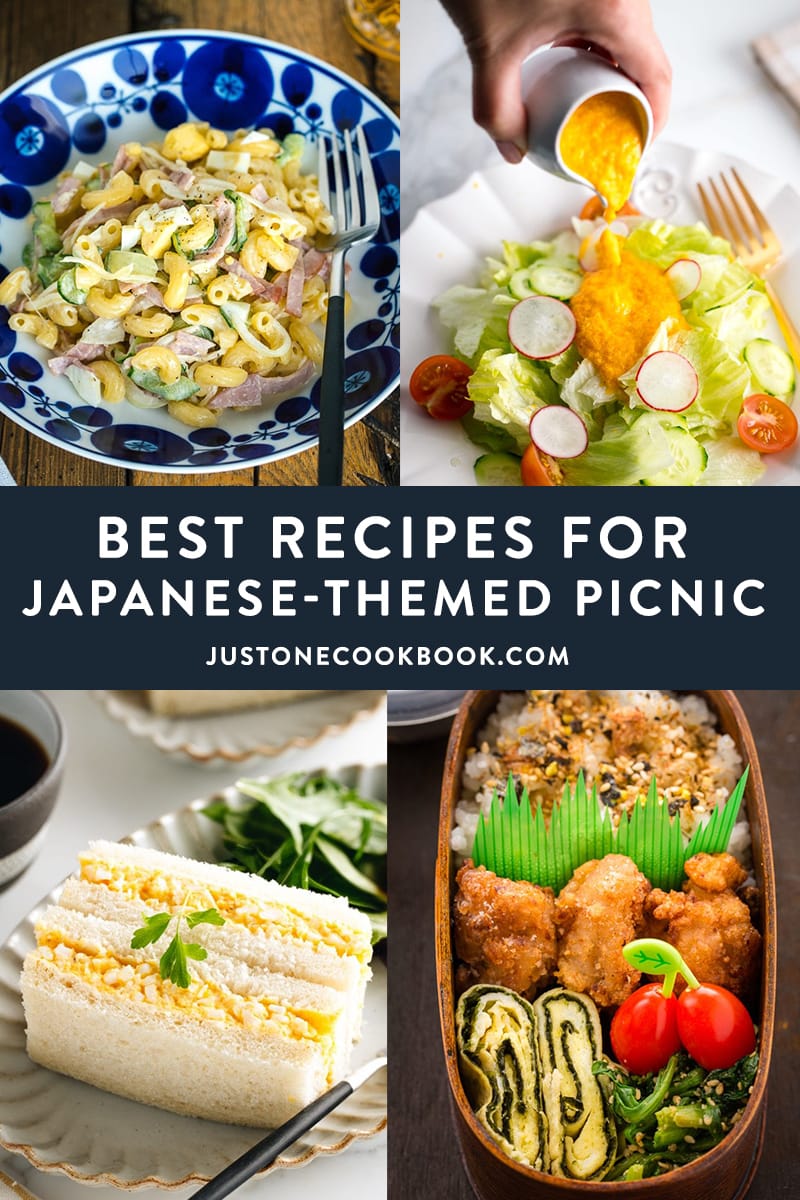 We love finding excuses to do a picnic. It turns a meal into an adventure and is one of the best ways to enjoy the outdoors. But, a picnic can also be done in your own backyard/ front yard, on your balcony, or even your family living room! Ask a kid if they want a picnic, you'd hear a big YES anytime. Imagine decking out blankets for a dinner?
To shake things up, how about a Japanese-theme picnic? Here, we've put together our favorite picnic Japanese foods that are packable and easy to love. The menu includes classic picnic fare with a Japanese touch (think bento boxes) and some truly amazing sandwiches. With a little prepping, you can make most of them ahead of time.
And to double the fun, pack along with matcha Kit Kat, seaweed rice crackers, badminton, Japanese card games, this book, or kendama. You'd want to do this more often!

Best Recipes for Japanese-Themed Picnic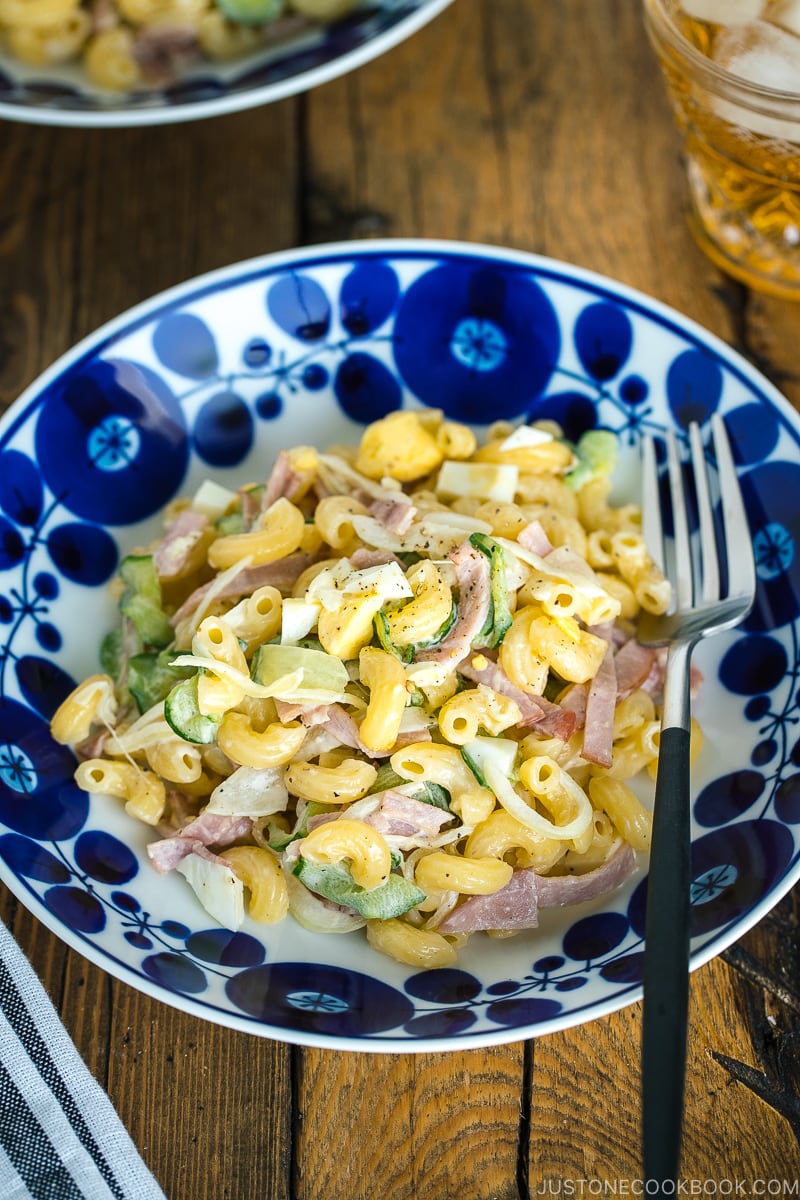 This Japanese Macaroni Salad is a family favorite! The best part is it uses very simple pantry ingredients. Feel free to switch out the ham with cooked chicken, canned tuna, or sweet corn.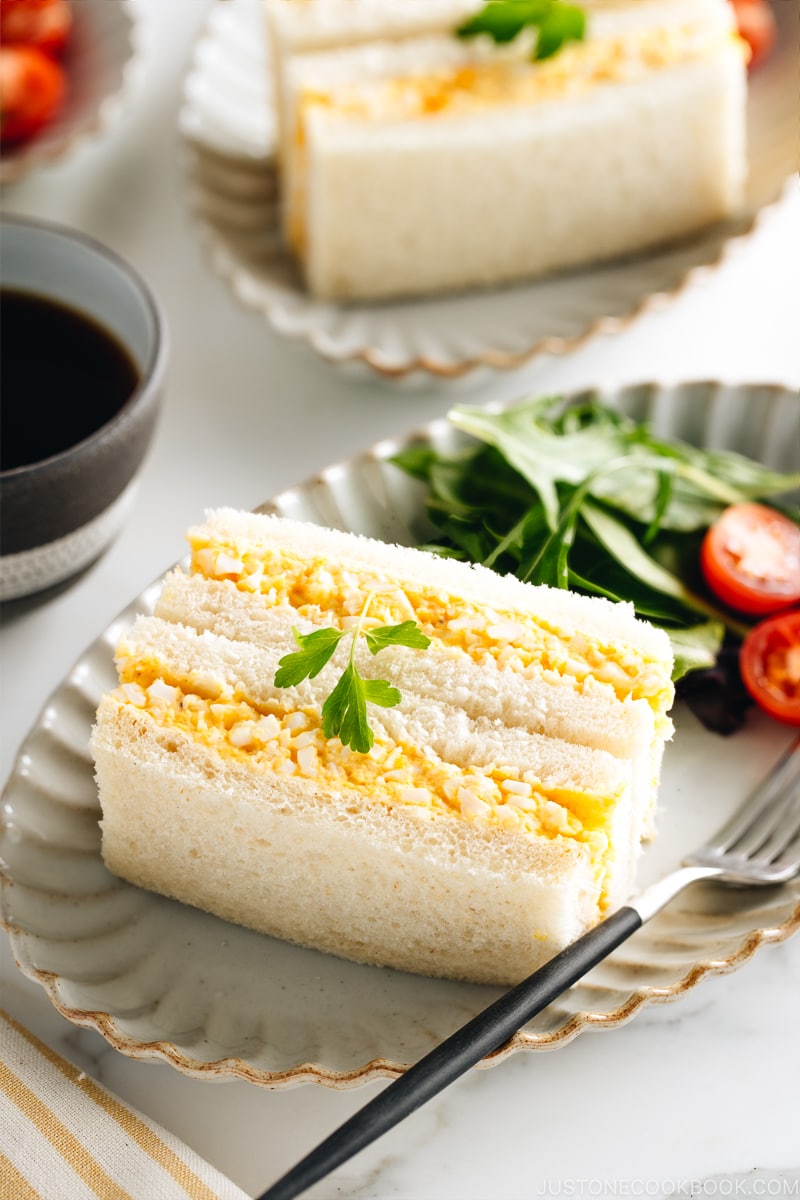 When a perfectly creamy egg salad tucked between slices of pillowy white bread, we all can agree it makes a timeless picnic fare. Try cutting them into smaller squares for mini sandwiches.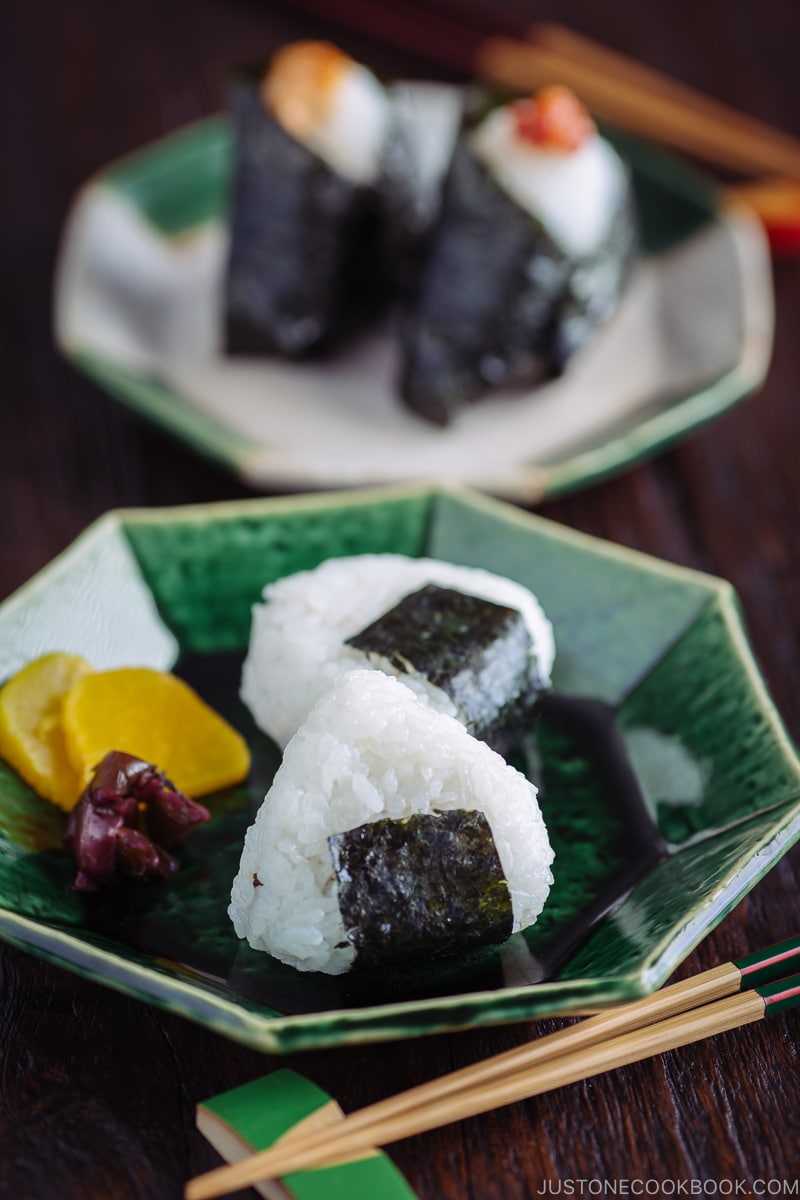 Onigiri is a classic picnic food for the Japanese! The key is to use your leftover ingredients such as leftover salmon, tuna mayo, chicken karaage, or Japanese pickled plum as stuffing, and pack them as your main or accompanying sides to your bento.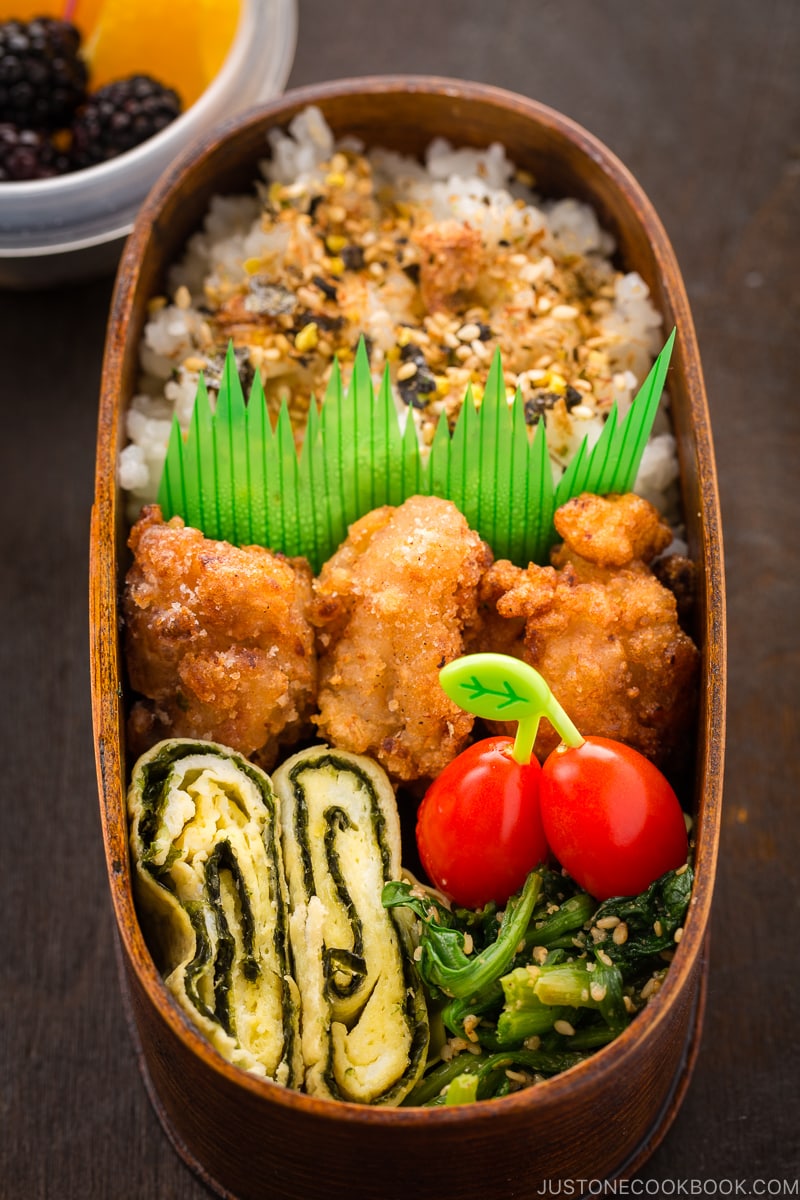 If you wish to pack a hearty fare for a picnic dinner, you won't go wrong with bento boxes. The beauty of bento is not about making everything from scratch, but making use of your leftovers. Everything here, which includes chicken karaage, tamagoyaki (rolled omelette), and the spinach salad, is literally from the previous night dinner.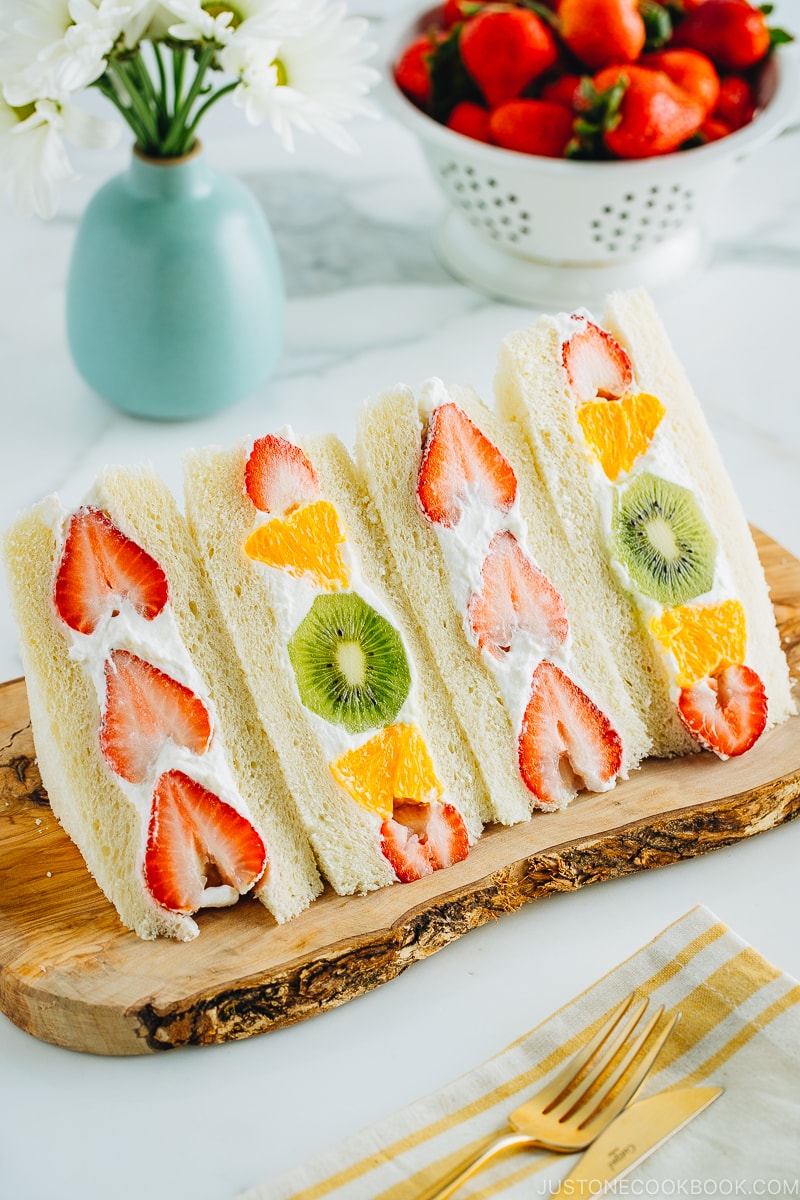 These colorful sandwiches with strawberries, orange, and kiwi are fun, drool-worthy, and Instagramable. It's the kind of food that puts everyone in the best mood!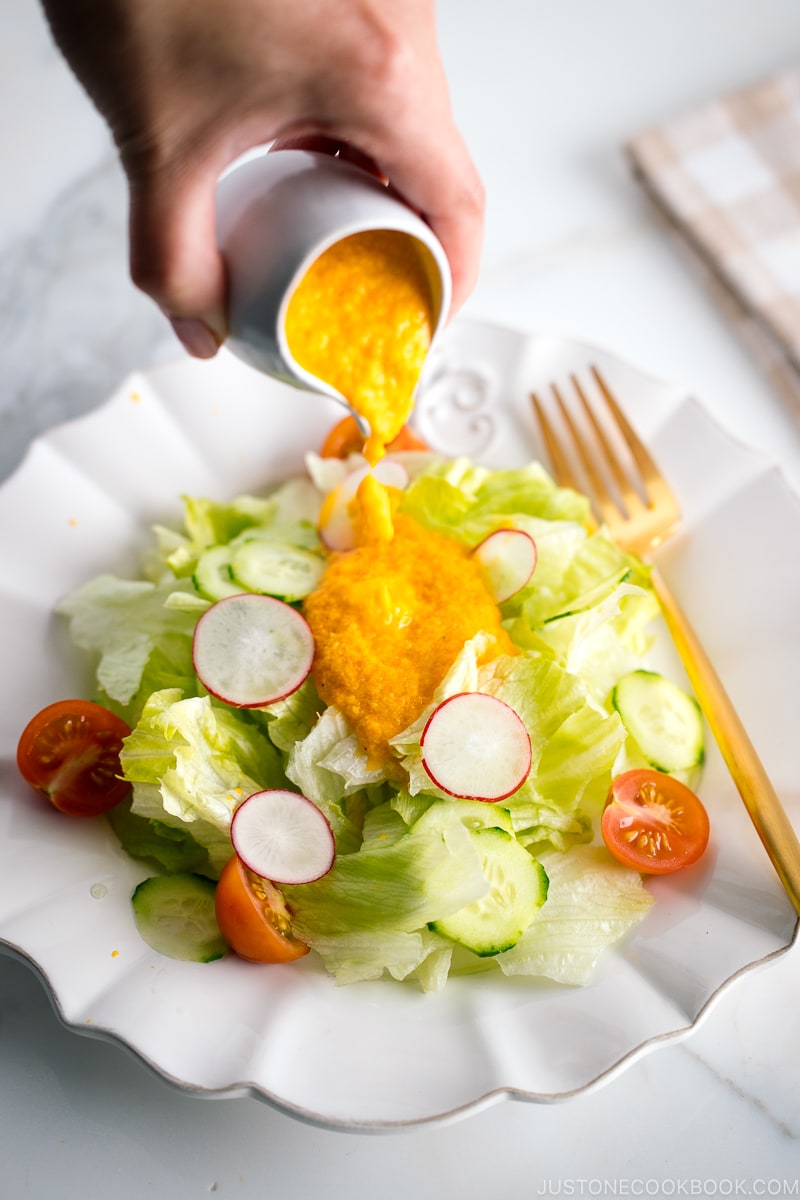 Don't miss packing a great salad for your picnic! You just need to pack the dressing separately to keep everything fresh and crunchy. For a winning dressing, we recommend this bright and zesty Carrot Ginger Dressing that pairs well with any combination.
This is one ultimate sandwich that will warrant some envious stares from fellow hungry picnickers or passers-by. Stuffed with colorful vegetables and proteins, the Wanpaku Sandwich is all about possibilities. Think bacon, boiled egg, avocado, cucumber, lettuce, or anything you like.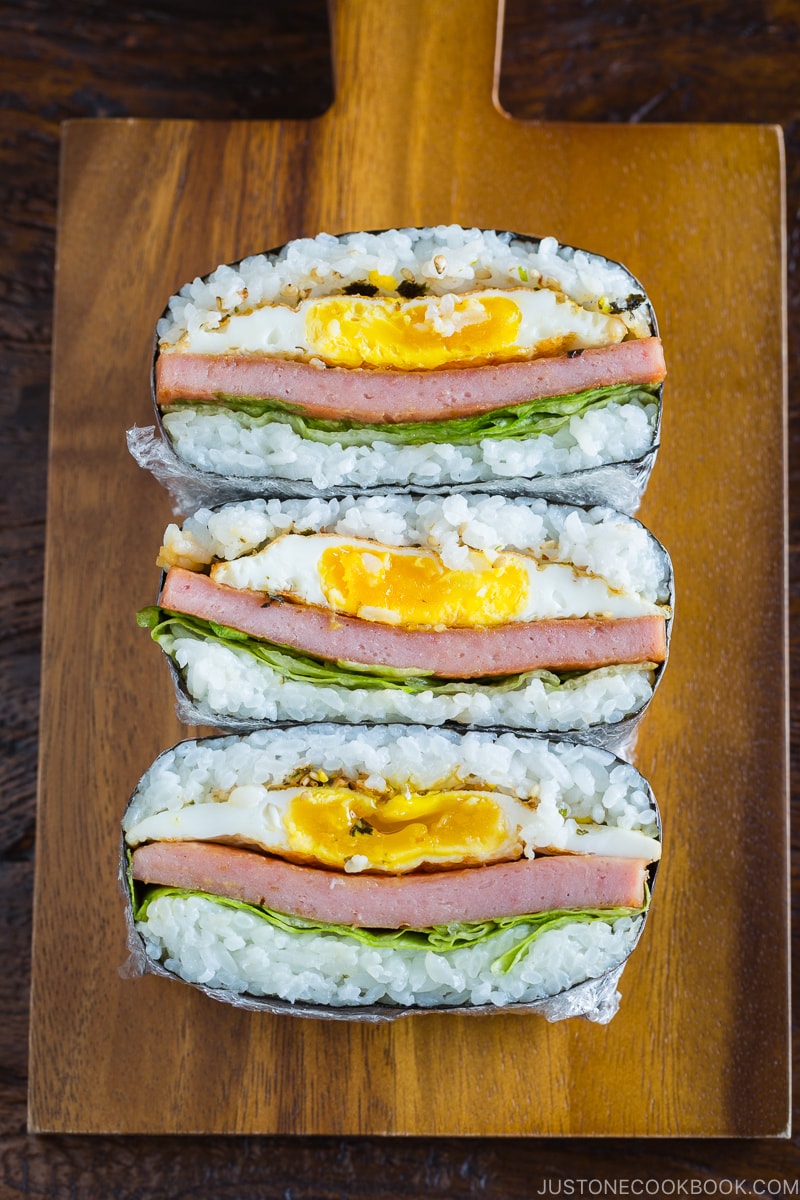 Fried eggs, sticky sushi rice, and classic spam make a winning combination in a rice-form sandwich. So yummy, so satisfying. Some cool beer or iced green tea help to wash it down!

More Japanese Picnic Foods You'll Love