Ready to up your sandwich game this summer? Here you'll find some of the best Japanese sandwiches that are as amazing as they look. Each one is packable, portable, and delicious. No boring ham and cheese here, we promise!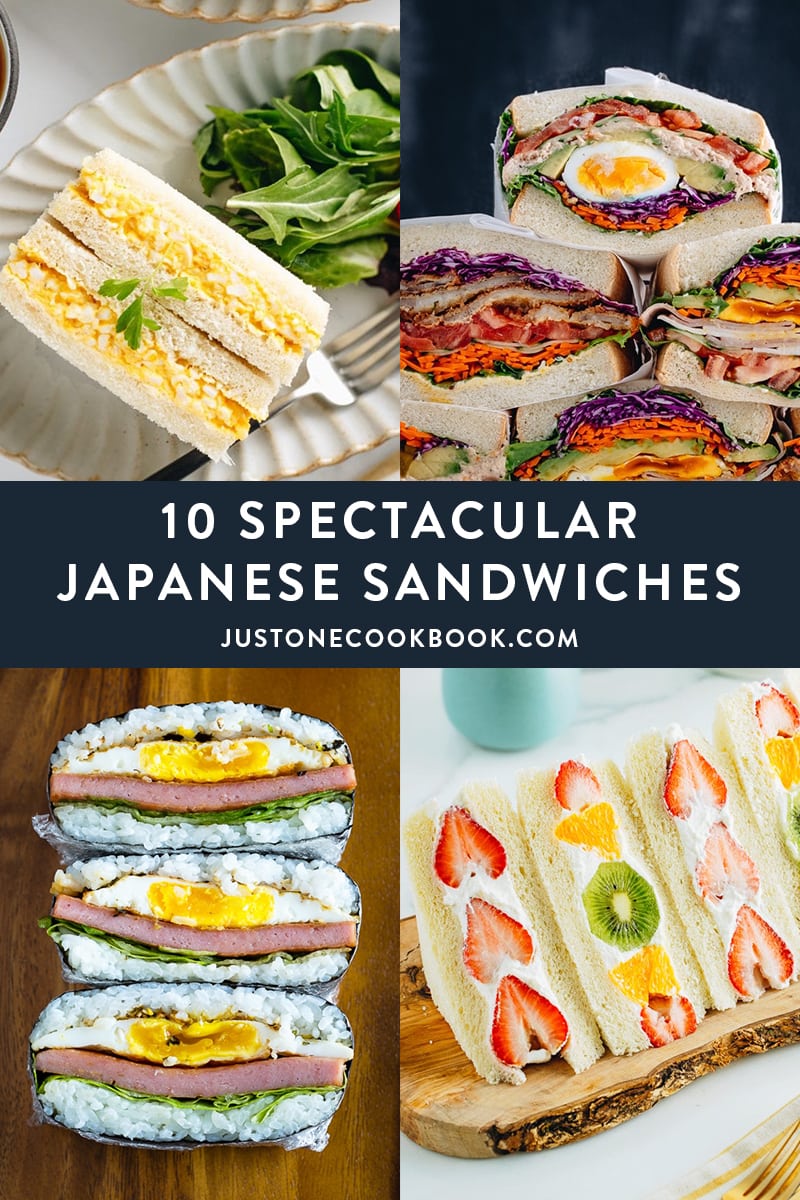 While rice and noodles are the longtime staples, Japanese sandwiches are making their limelight in the arena of the international culinary scene. From the convenient store's egg sandwich to the epic Wanpaku sandwich to the nori-wrapped rice sandwich, these sandwiches are no doubt one of the best foods out there!
Any sandwich expert would agree that they are more than just a grab-and-go food, but an art form itself. We think it owes a lot to the Japanese sensibility and creativity for food. Some of the prescribed strategies? The magical juxtaposition of ingredients, visual aesthetic and precise cutting of the sandwich.
Here are some of the best Japanese sandwiches you could make for your road trips, bento lunch box, picnic, potluck or snack on the go. Each recipe also comes with extra tips. We hope you're inspired!
10 Spectacular Japanese Sandwiches To Make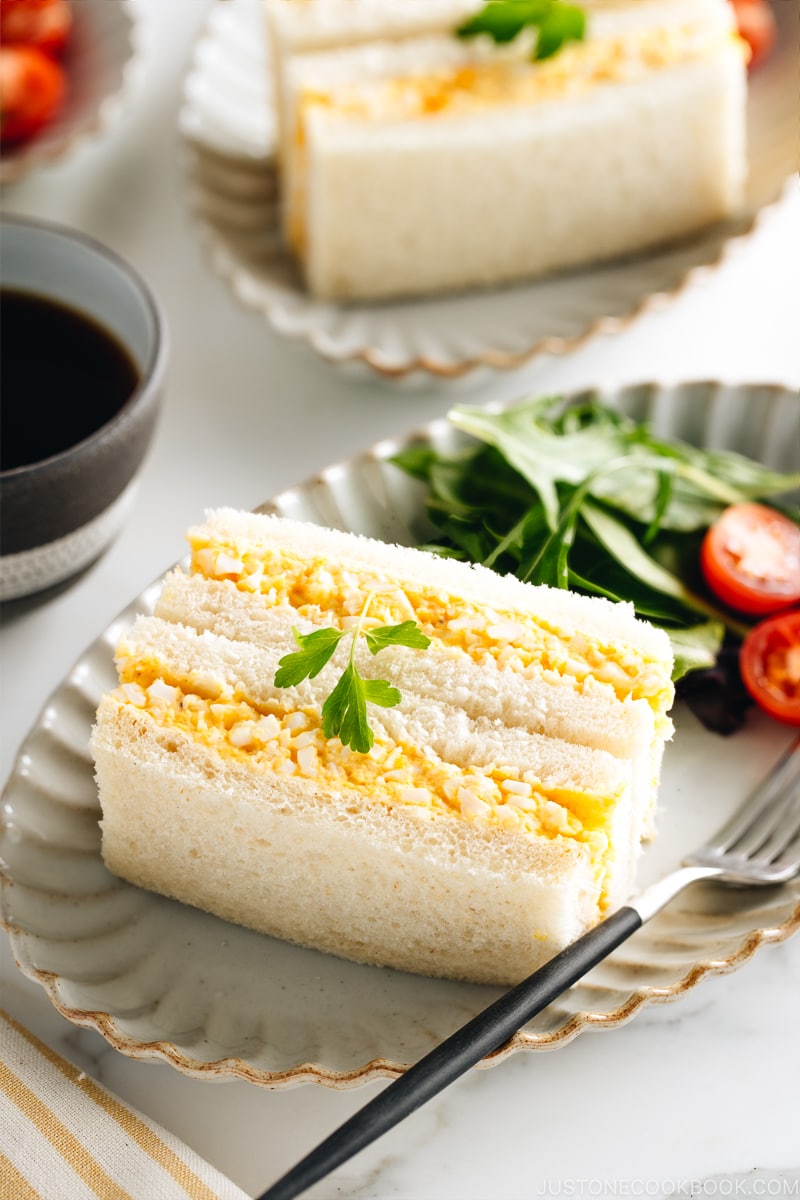 Japanese Egg Sandwich (or Tamago Sando) has been getting all the attention lately. Some even argue that it is the best egg sandwich they ever tasted! While we try to stay neutral with the claim, we think it has to do with the simplicity that makes the sandwich stands out. There are no extra ingredients, but just mashed boiled eggs tucked in between soft pillowy white bread. Other secrets? Japanese mayo and quality eggs.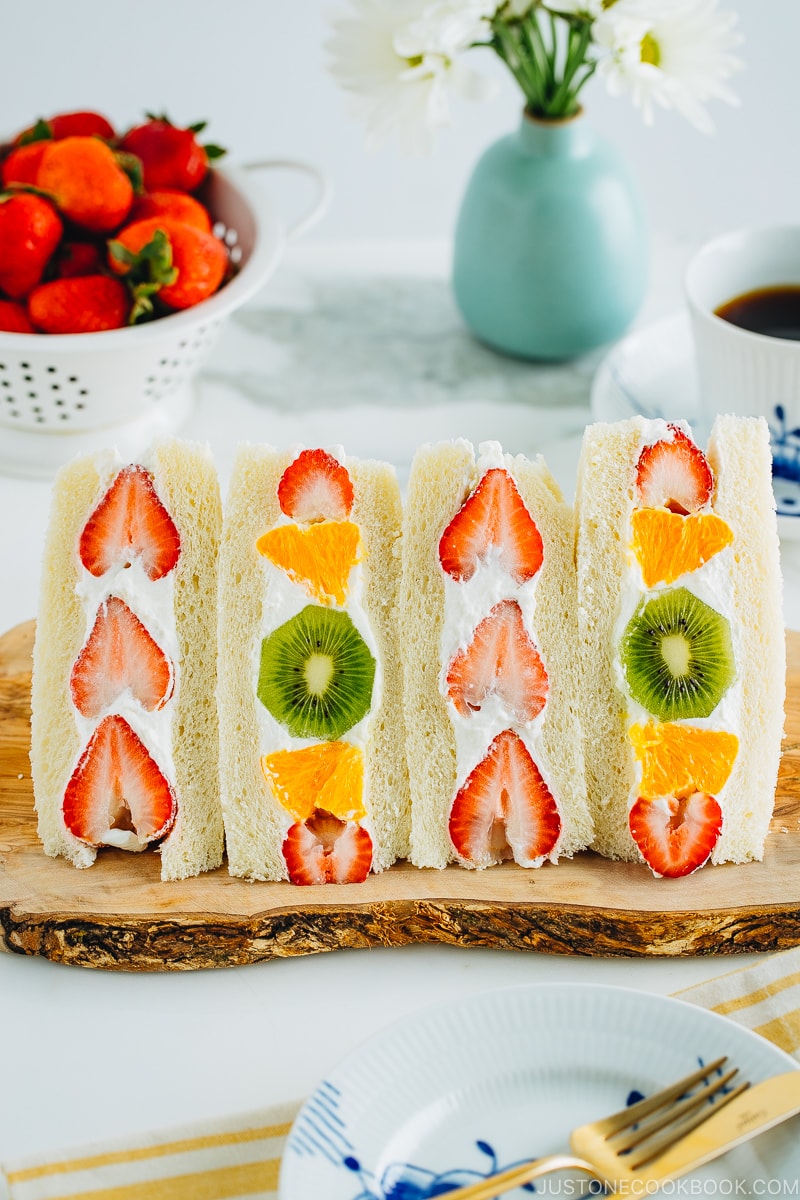 This slightly unconventional, vibrantly colored Fruit Sandwich or Fruit Sando is very popular in Japan. You get juicy seasonal fresh fruits embedded in chilled whipped cream between two slices of pillowy Japanese milk bread. The sandwich itself is light tasting yet bursting with juicy sweetness. Have little ones at home? You want to make this fruit sandwich now!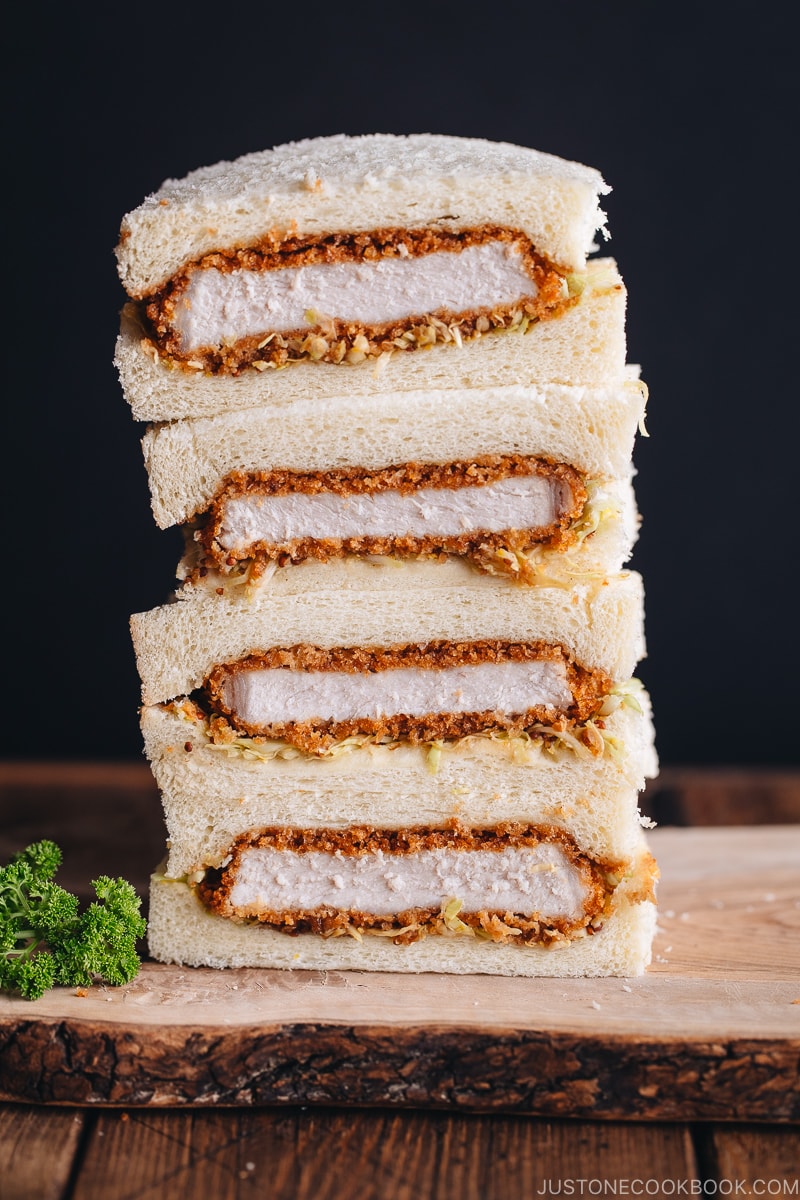 Crispy juicy pork cutlets sandwiched between soft pillowy Japanese milk bread, this Japanese Katsu Sando is a homey kind of sandwich but downright satisfying! Instead of deep-frying the cutlets, you could bake it in the oven and still achieve the crispy texture with the use of panko breadcrumbs.
Stuffed with colorful vegetables and layering ingredients, these solid Wanpaku Sandwich present endless possibilities! Since it requires some artistic assembly, half of the fun is making the sandwich itself. You'll love that you could use up any leftovers from the refrigerator. The sandwich is guaranteed to fill you up. And yes, it is meant to be eaten with two hands.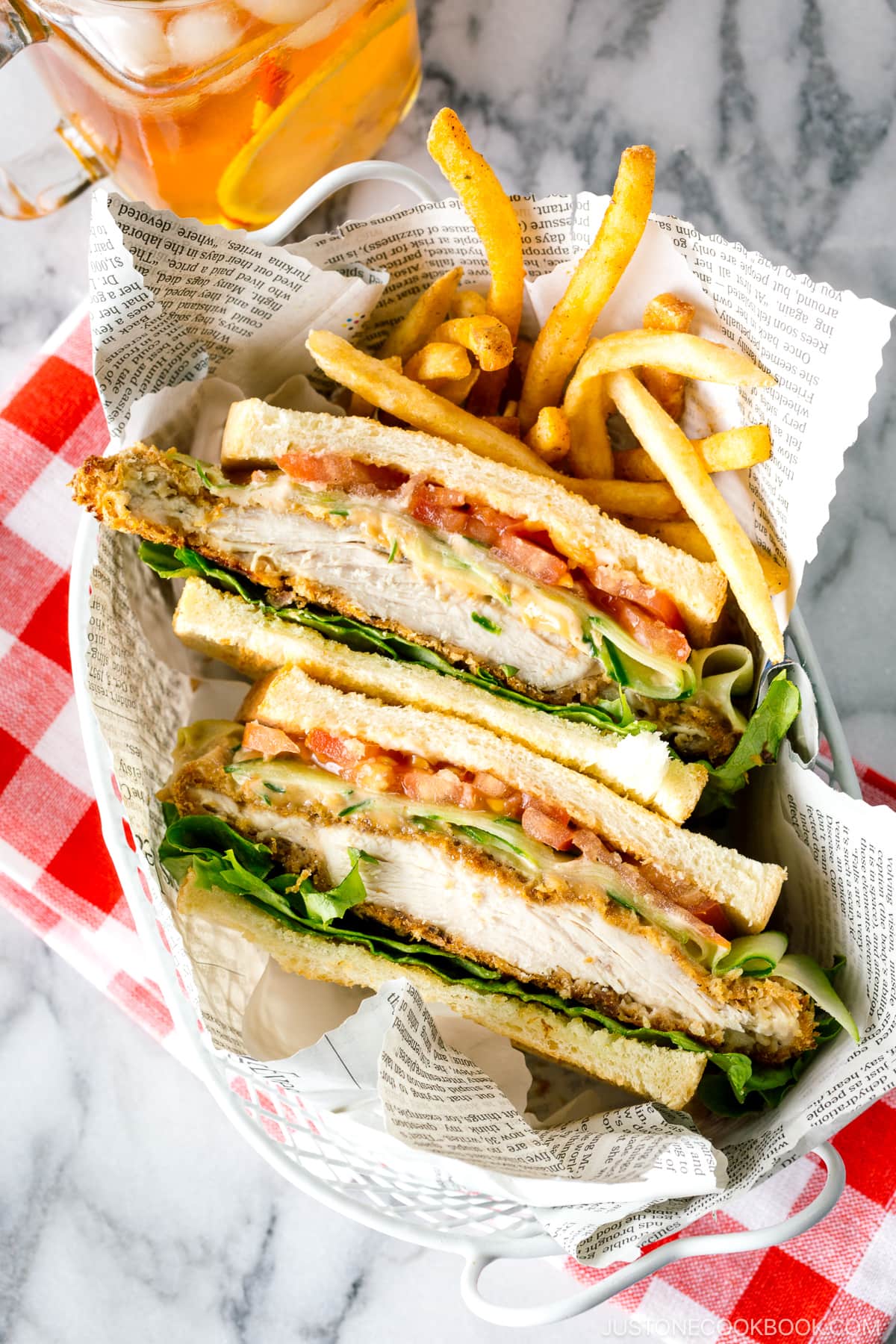 This Baked Chicken Katsu Sandwich will rival anything you can get in a fast food place! In Japan, we call this Chicken Katsu Sando. Load it up with some garlic tonkatsu sauce, tomato, cucumber, and crisp lettuce for perfection. Throw your picnic blanket or set up a camping tent in your backyard, and enjoy the sandwich with some iced lemonade for a perfect summer day.
There's something about deep-fried foods in a sandwich form that makes them the favorite patio food. Menchi Katsu Sandwich is built with crunchy ground meat cutlet, thinly shredded cabbage and tartar sauce sandwiched in brioche buns. You could make the cutlet the night before and reheat it in the oven or toaster oven for a breezy Sunday beer party.
A popular Hawaiian creation, Spam Onigirazu is perfect for a quick meal or snack on the go. The winning combination of fried eggs, sweet sushi rice, and classic spam wrapped up in crunchy nori. You want to sink your teeth into this yummy treat!
One of the greatest ideas to turn your leftovers into something truly delicious? Use them in a Japanese rice sandwich known as onigirazu. Double batch your weeknight dinners like teriyaki salmon and grilled asparagus, then keep the leftovers for this Teriyaki Salmon Onigirazu! It's an upgrade to any leftovers.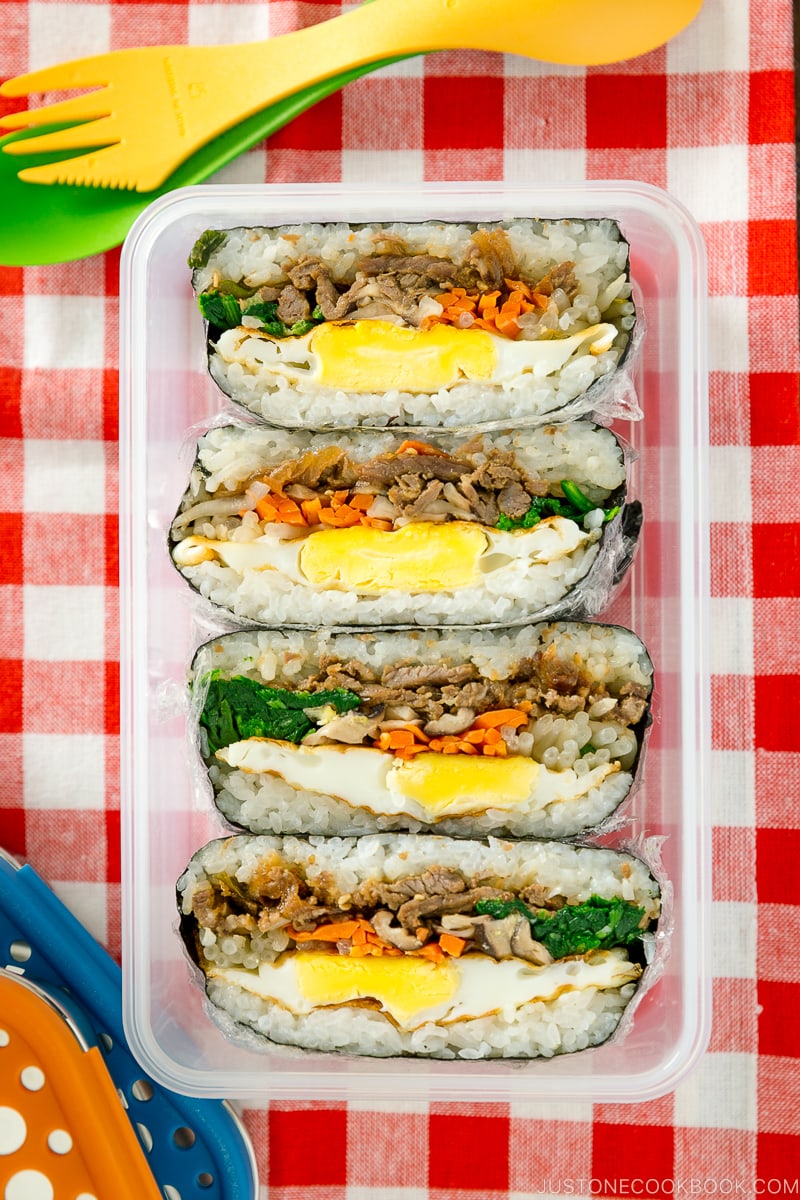 Packed with savory Korean grilled meat, eggs, vegetables & nori, this ultimate Bulgogi Onigirazu is another leftover remake genius. The easy homemade gochujang sauce makes everything taste even better! For a portable lunch, you can pack the sauce separately and serve it when ready to eat.
Tender thin pork slices with a hint of ginger wrapped between layers of rice and nori, this Ginger Pork Onigirazu fits perfectly in your bento lunch box for work, school, or a plane ride. Say goodbye to the sad lunch!
Have you tried any of these Japanese sandwiches? Do you have a favorite? Let us know in the comments below!