This post may contain affiliate links. Please read my disclosure policy for details. As an Amazon Associate I earn from qualifying purchases.
Here are 12 summer BBQ & potluck recipes that your guests will love! From Teriyaki Burger, Chicken Spring Rolls to Fruit Parfait, we've got you covered.
Summer is the season of backyard BBQs, casual brunches, potlucks, and breezy suppers. With a busy schedule ahead, it's easy to get stuck with the same old menu when you need to whip up something to feed a crowd.
If you are in the mood to switch things up for some new flavors, we have you covered. From teriyaki burger, chicken spring rolls with sesame sauce to colorful fruit jelly, these 12 creative recipes will keep you inspired for your summer cooking.
Have a delicious summer, and I hope you enjoy the hot grills, amazing foods, great friends and laughter.
12 Summer BBQ & Potluck Recipes Your Guests Will Love

When it comes to summer grilling, one thing that comes to mind: a juicy flavorful burger that we can really sink our teeth into. Brushed with a sweet-savory glaze and topped with a grilled pineapple slice and melted cheese, these teriyaki burgers are a fun little vacation and a whole lot of deliciousness.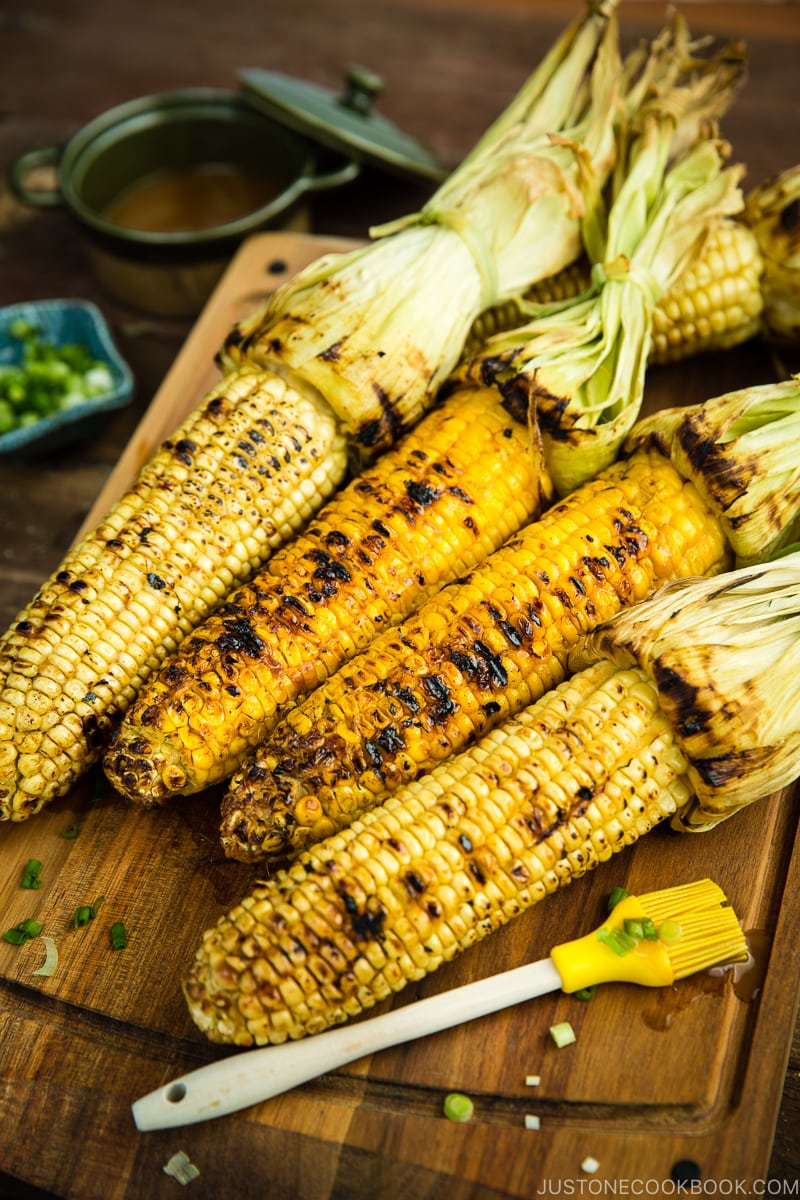 Char-grilled with husk and smothered in savory miso butter, these Grilled Corn with Miso Butter are so good! The intensity and flavor of miso butter elevate the sweet corn to another level.
With minimal seasonings and a quick stint on sous vide machine, this Santa Maria Tri-Tip makes that intimate Friday night grill outs extra special. Any leftovers can be used in salads or amazing sandwiches.
Bulgogi, a classic Korean grilled beef, is so easy to make and fun to eat with friends and family. Tender pieces of caramelized beef with crunchy sweet vegetables, this flavorful grilled meat needs to make an appearance on your summertime dinner soon! You can grill on a barbecue or on a stove-top griddle.
Summer presents many Sunday brunches. If you want to keep things easy breezy, there's no better way to do than serving a classic cheese board, complete with all the best fixings. This handy post shows you how to create the perfect cheese board.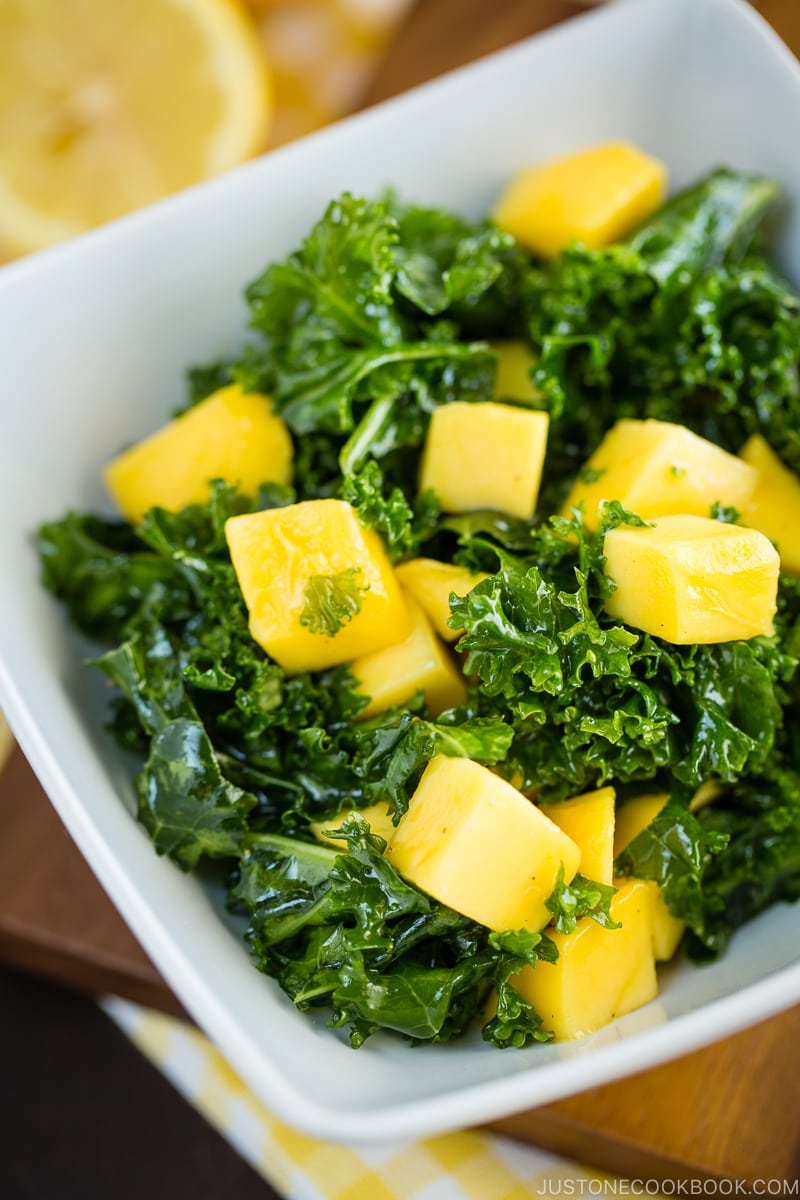 Sweet-tart chunks of mango offer a nice counterpoint to earthy green kale, which is massaged with an olive oil dressing. Light and refreshing, this Kale & Mango Salad is a welcome addition to any grilling menu.
Hearty, satisfying, and delicious Steak Salad that kicks your average green salad up a notch with sizzling steak and savory Japanese-style shoyu dressing!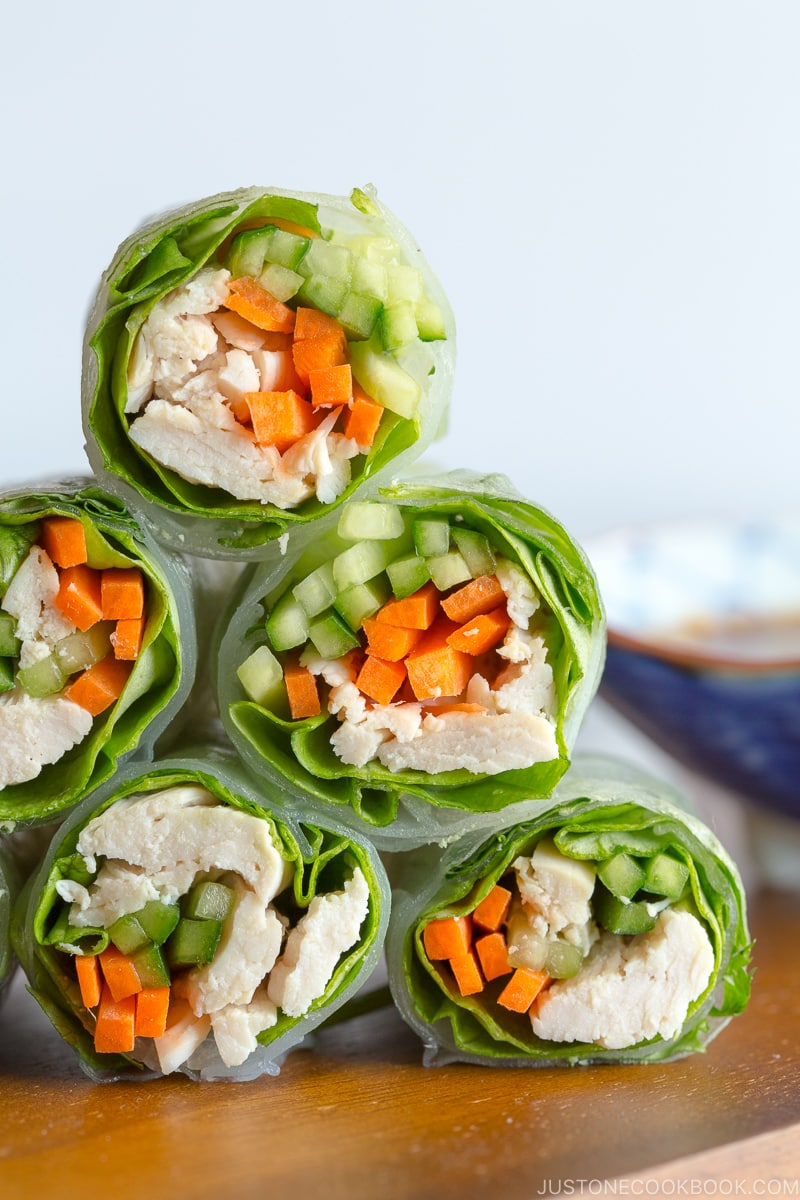 Have a picnic potluck coming up? These cool and crunchy chicken spring rolls are fantastic for finger foods. Piles of refreshing vegetables, fresh mint, and chicken, all wrapped up in rice paper rolls and ready to dip in a delicious, savory sesame sauce.
Made of delicious layers of sponge cakes, granolas, fresh whipped cream, ice cream, and summer fresh fruits, these Japanese fruit parfaits are a winner for weekend brunches or special breakfasts. Kids & adults will go crazy for it.
It wouldn't be summer without fruit popsicles! With all the delicious summer fruits in season, this is the best time to enjoy these frozen treats. They are so easy to make too. Perfect for a poolside party.
Lemonade is a true summer thirst quencher! If you haven't tried making lemonade from scratch, this recipe shows you how to make classic lemonade, and two other refreshing flavors with summer herbs – mint and thyme lemonade.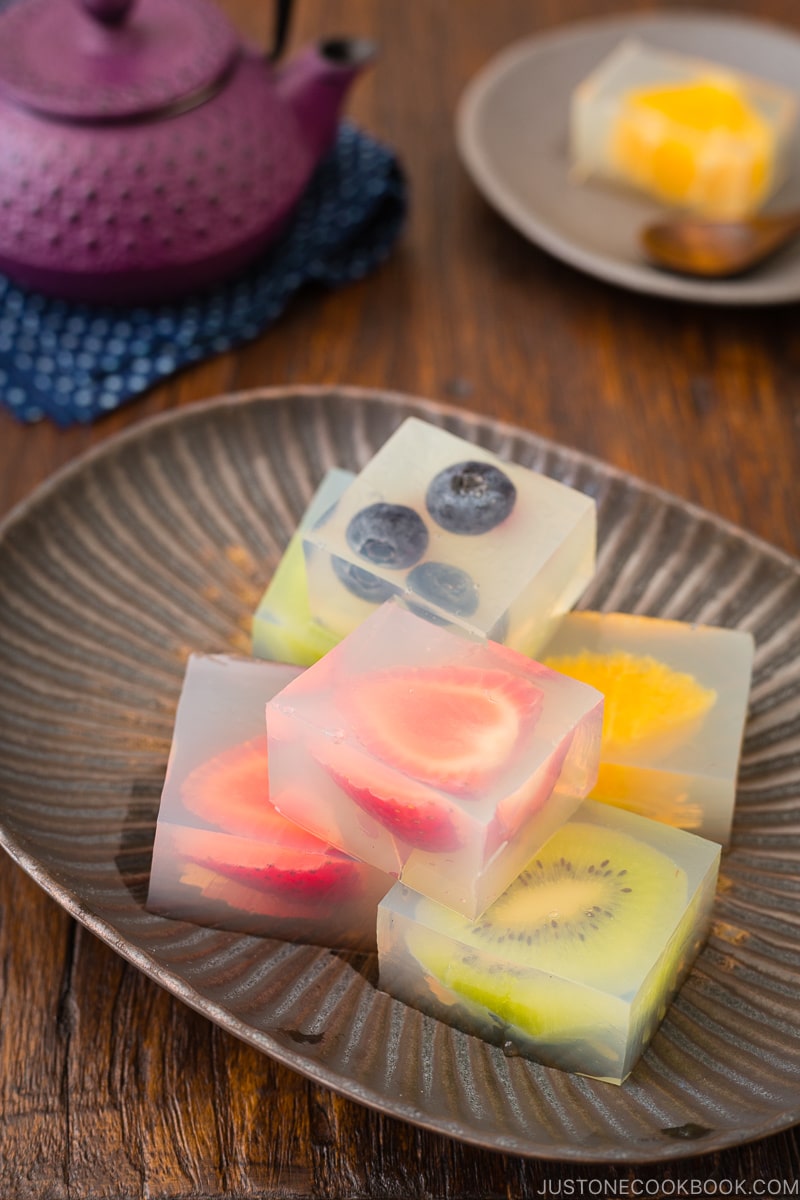 Colorful and whimsical, these chilled fruit jellies make a lovely dessert tray for summer entertaining.

12 Summer BBQ & Potluck Recipes Your Guests Would Love
I hope you enjoy making these fun summer recipes!
Sign up for the free Just One Cookbook newsletter delivered to your inbox! And stay in touch with me on Facebook, Pinterest, YouTube, and Instagram for all the latest updates.
Editor's Note: This post was originally published on Jun 29, 2017 and has been edited in June 2019.