Generously glazed in a sweet-savory "tare" sauce, these Yakitori-Style Grilled Vegetables will add color and vibrancy to your summer barbecue! Simply skewer your favorite seasonal vegetables and grill them until nicely charred and tender.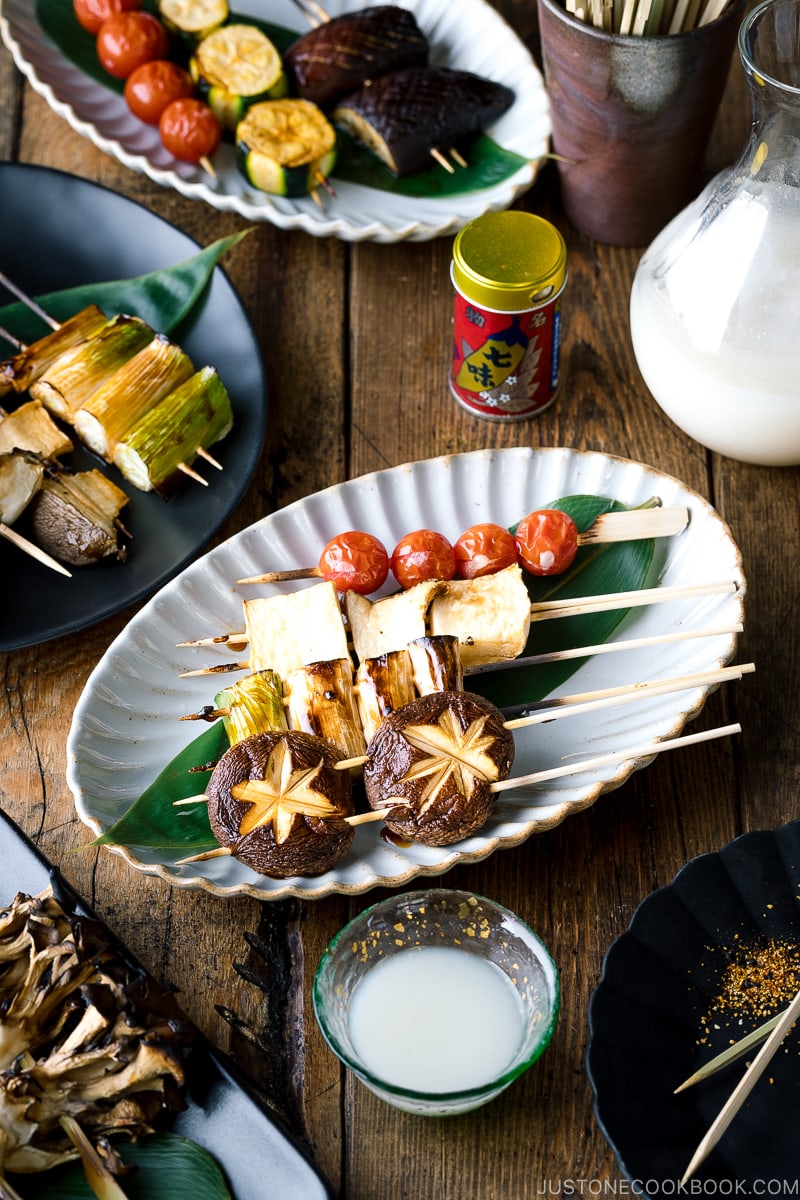 The BBQ season is in full swing and there is no better way to keep your kitchen cool by putting the outdoor grill to work. Today, in our quest to include more plant-based, veggie forward recipes, let's do Yakitori-Style Grilled Vegetables and Mushrooms (焼き野菜盛り合わせ)!
For those looking for the real deal yakitori – Japanese grilled chicken skewer, I have the recipe for you too.
What 'Yakitori' Means in Japanese
Yakitori (焼き鳥) means 'grilled' (yaki, 焼き) 'chicken' (tori, 鳥) or Japanese-style grilled skewered chicken that is cooked over a charcoal fire. In Japan, you can find yakitori being served at specialty restaurants called yakitori-ya (焼き鳥屋), or bars that serve small-plate food called izakaya (居酒屋).
Occasionally, 'yakitori' may imply non-chicken skewered food. When it's grilled vegetables, we say Yaki Yasai (焼き野菜). When the vegetables are on a skewer, we can say Kushiyaki (串焼き), grilled food on a skewer.
As many non-Japanese tend to search for vegetable or vegetarian yakitori ideas, I decided to use the word "yakitori" for our grilled vegetables (despite the inaccuracy) so you can find this recipe.
However, as someone who tries to promote authentic Japanese cooking, I want to emphasize what "yakitori" truly means, and that is grilled chicken on a skewer. So don't point at the grilled vegetable on a skewer and call it yakitori in front of your Japanese friend. 😊
You may also want to know that yakitori and izakaya restaurants serve very few vegetable options. I'd say there's not a whole lot of selections (their speciality is the chicken after all). If you have fresh, seasonal vegetables you want to grill, bring them on!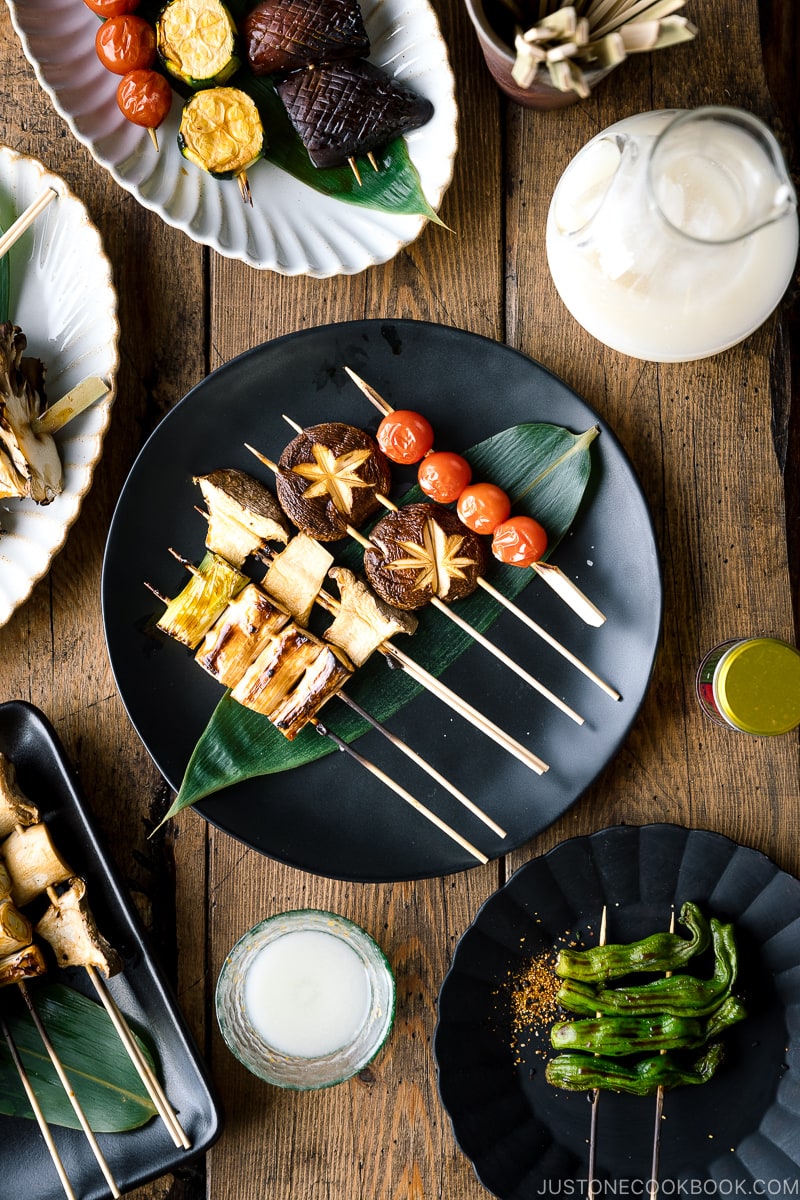 Yakitori Sauce Called "Tare" タレ
Most yakitori restaurants offer only two options for flavoring: tare or salt.
Pronounced [ta-REH], a sauce in Japanese is called tare (たれ, タレ). At a yakitori restaurant, it implies the thick, syrupy, caramelized sauce that is brushed onto the chicken or other ingredients right before serving (if you brush or dipped too early, it burns!). It's easy to make yakitori sauce at home, and all you need is:
Soy sauce
Sake
Mirin
Sugar (I use brown sugar)
You just need to simmer it down and once it cools, it thickens even more. You can easily make variations with green onions, ginger, and garlic, but the classic yakitori sauce uses only the above condiments, and that's it.
The Important Condiments – Sake & Mirin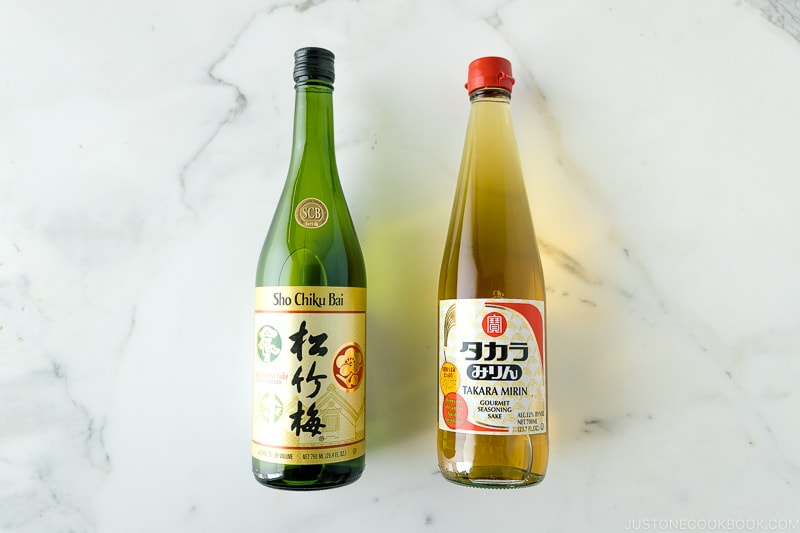 To make delicious yakitori sauce, I recommend using Sho Chiku Bai Junmai Sake and Takara Mirin. I've been partnering with them for a long time because I use them in my daily cooking and love them.
Some of you ask if it's okay to substitute or skip sake and/or mirin, but if you plan to make Japanese food in the near future, invest in these condiments. They are as equally important in Japanese cooking as soy sauce and miso, and they are one of 6 must-have Japanese condiments.
Sho Chiku Bai Junmai Sake: This is a great $6-7 drinking sake, and I use it for my cooking too! I do not use cooking sake as it contains salt and other (unnecessary) ingredients.
Takara Mirin: Made with premium rice, Takara Mirin is a natural sweetener. It enhances flavors and umami and boosts a beautiful glaze.
You can find Sho Chiku Bai Junmai Sake and Takara Mirin in Japanese and Asian grocery stores.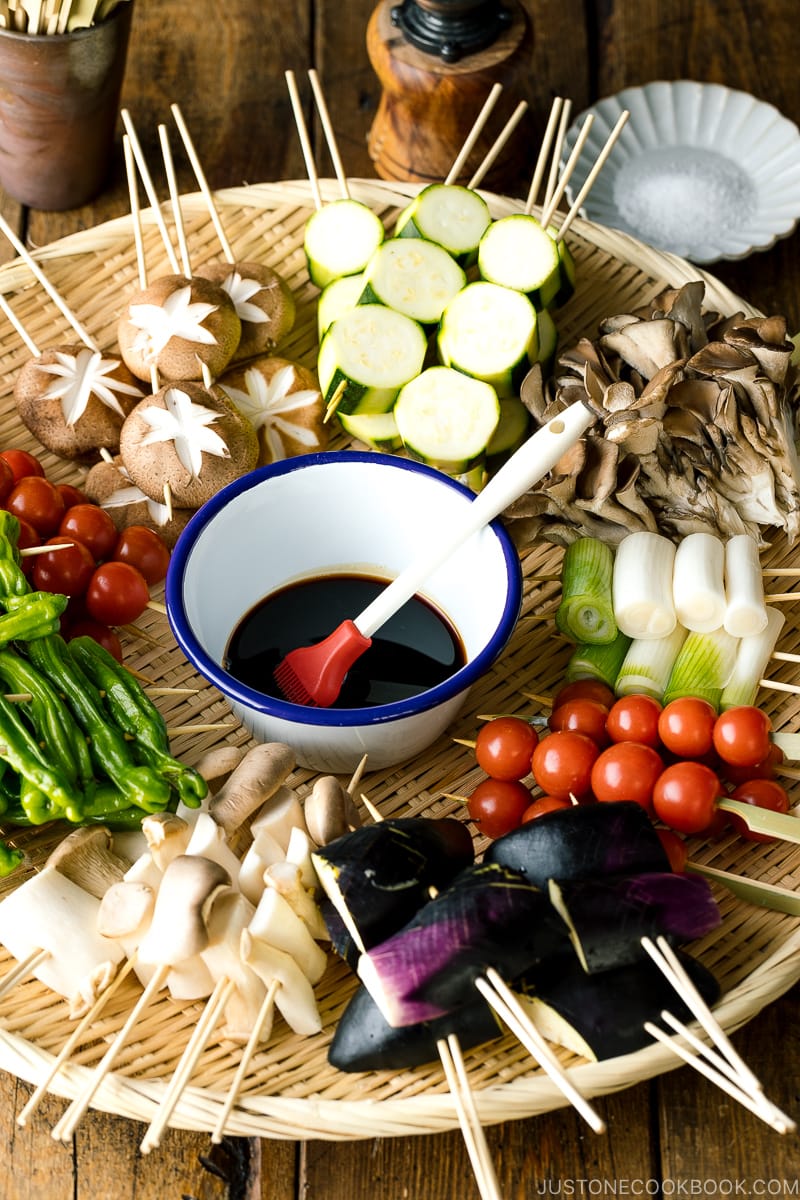 How to Cook Yakitori Style Grilled Vegetables & Mushrooms
1. Let's Talk About The Ingredients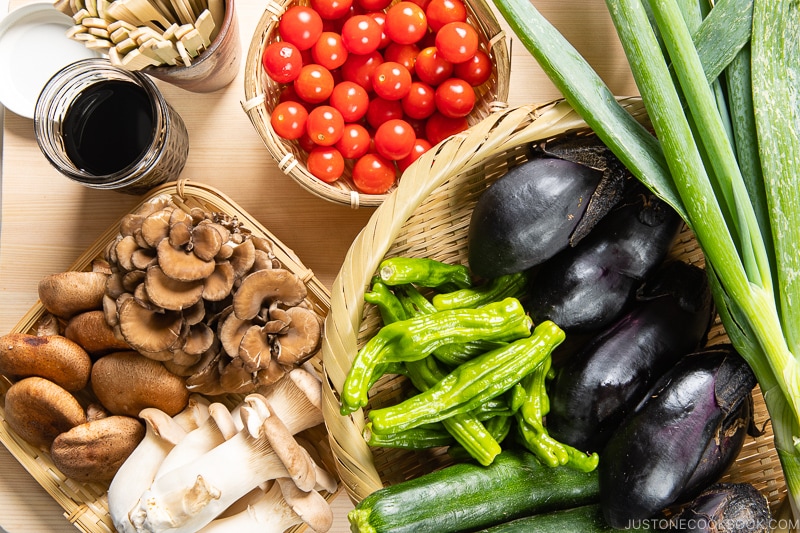 At yakitori restaurants, ingredients are threaded onto short bamboo skewers. Although any types of veggies would work, here are my suggestions along with the typical choices served at restaurants.
Eggplant
King oyster mushrooms
Maitake mushrooms
Negi (Japanese long onion)
Shiitake mushrooms
Shishito peppers
Tomatoes
Zucchini
2. DIY Yakitori Setup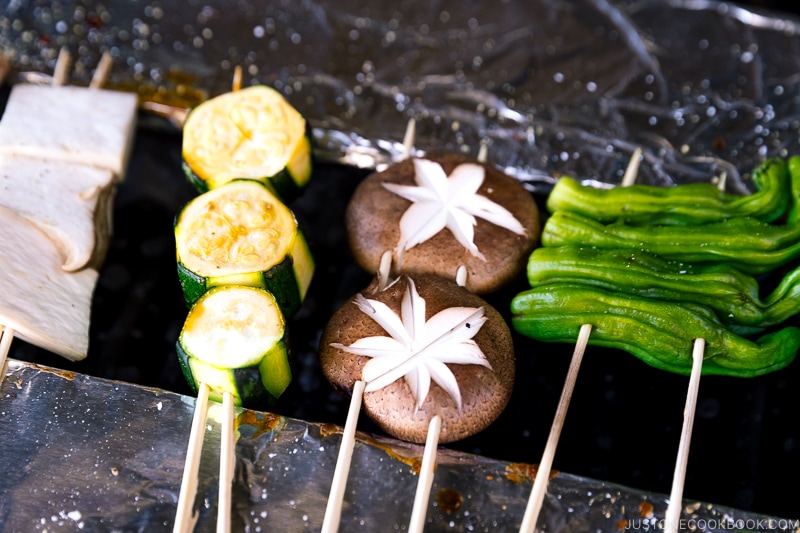 You can purchase the special yakitori grill online these days but if you only want to grill yakitori on an occasional basis, you may not need a special grill.
Instead, you can easily make the homemade DYI yakitori grill by setting two foil-covered bricks on the grates. This elevated surface setup mimics the steady, indirect heat of a traditional Japanese grill. For the charcoal taste, Mr. JOC highly recommends setting up the DIY yakitori grill over a charcoal grill. Here, we used our outdoor gas grill, hence we're missing the tantalizing smokey wood flavor (oh well).
3. Quick Overview: Cooking Steps
Make yakitori sauce ahead of time. Let the sauce cool so it will thicken naturally.
Cut vegetables (if needed).
Thread the vegetables onto a skewer (or 2 skewers for easy flip), without any space in between so they will snug tightly.
Grill the skewered ingredients for 5-8 minutes. Rotate the skewers continuously as the ingredients are slow-cooked and get a nice crust over the grill.
As soon as the vegetables are done cooking, brush them with the yakitori sauce and grill for additional 1-2 minutes.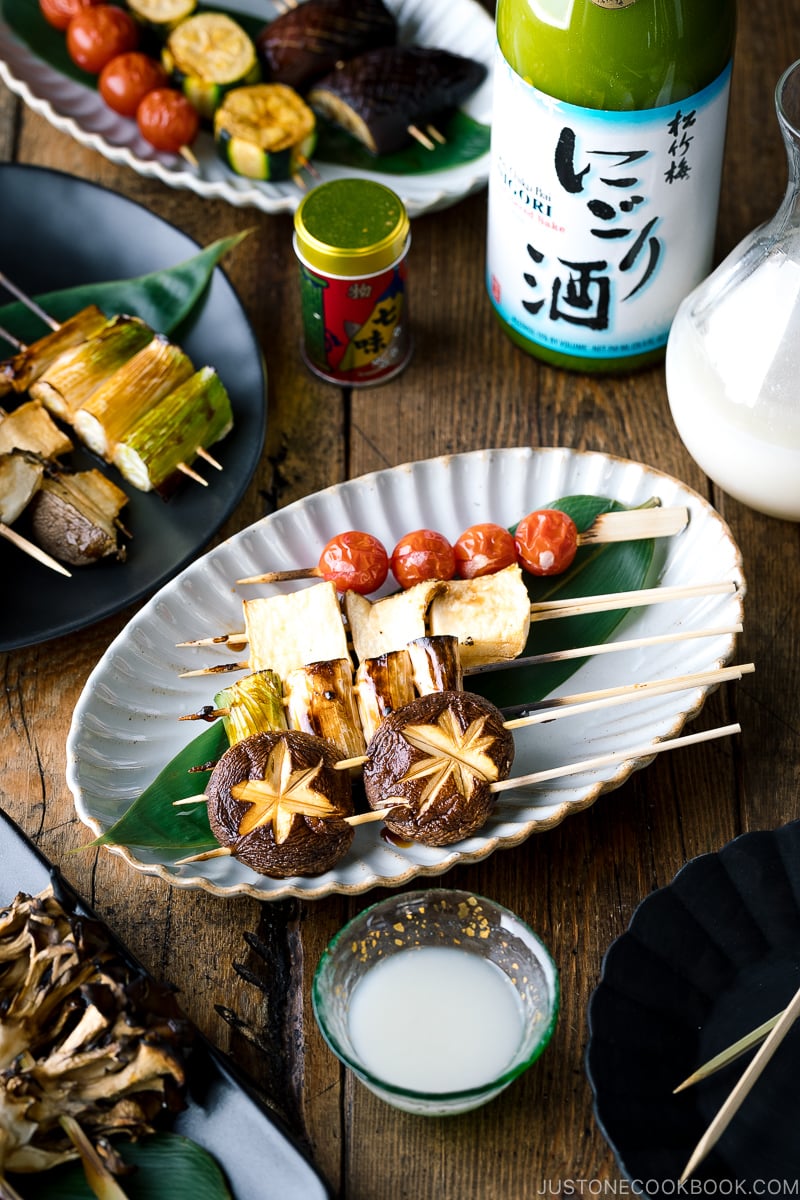 Delicious Sake Pairing Recommendation
To cool down in the summer heat, we recommend pairing grilled food with Sho Chiku Bai Nigori Silky Mild Sake. Nigori sake differs from regular sake since it's less filtered, resulting in a milky color and a more textured feel.
As we raise the glass of creamy sake, the sweet aroma of Nigori Silky Mild reminds us of summer fruits and desserts, sweet and refreshing. Unlike any other alcoholic beverage, its full body and texture are gentle on the palate but the flavor is bold. The intensity allows it to pair with strongly flavored food like yakitori. Sipping the sake in between the grilled vegetables clears the palate gently, and allows us to enjoy and taste each skewer individually.
Nigori Silky Mild Sake should always be served chilled so consider adding it to your summer party! You can find Sho Chiku Bai Nigori Silky Mild Sake at Japanese/Asian grocery stores and Total Wine & More, Safeway, Bevmo, etc.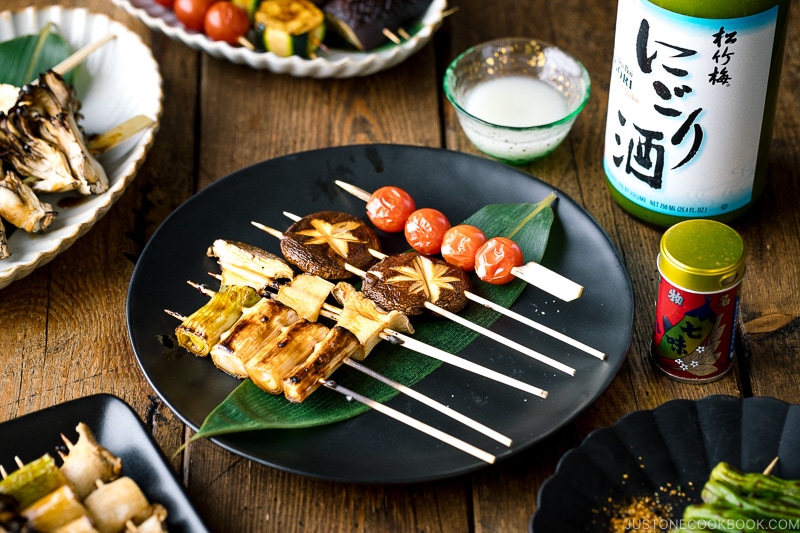 Other Delicious Dishes to Serve with Yakitori
The variety of grilled vegetables and mushrooms are satisfying enough, but if you're having guests over, you may need additional dishes to serve with them. Here are some of the options I have for you:
Rice Dishes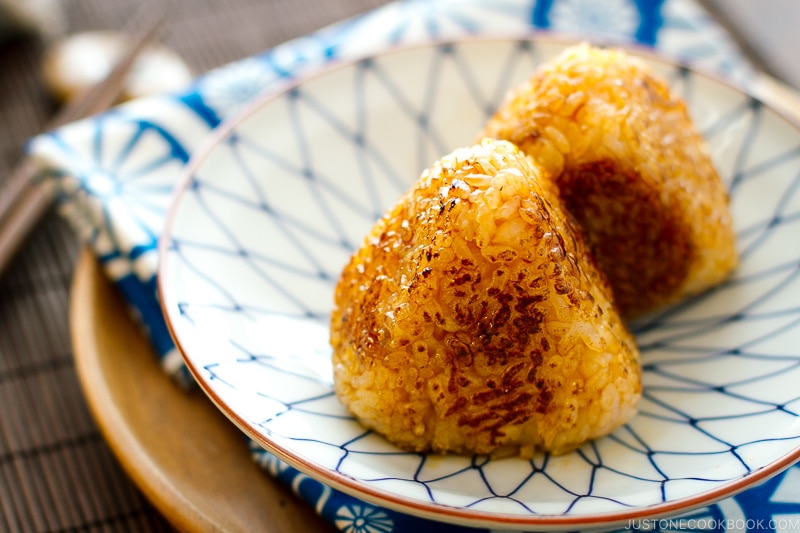 Salads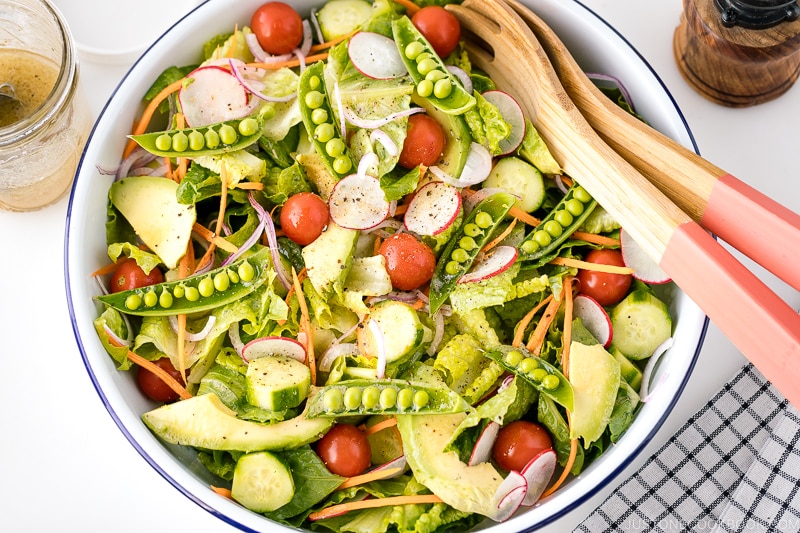 Meat
Desserts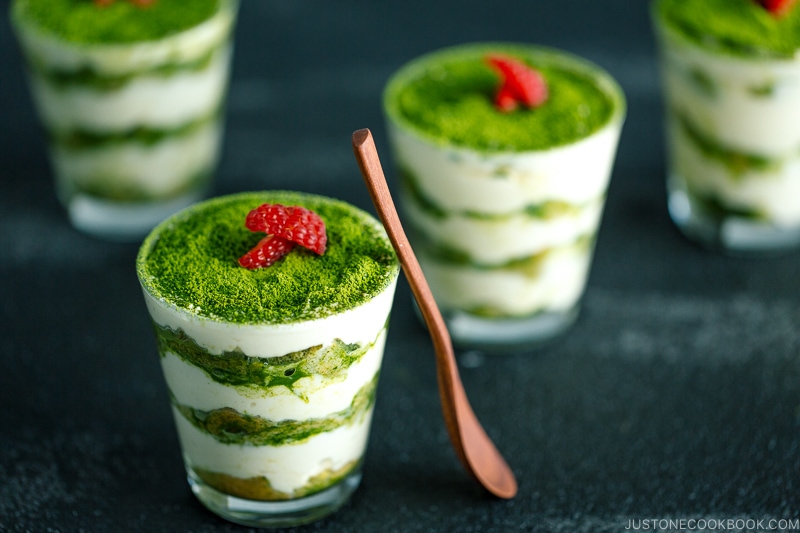 Hope you have a fantastic grilling season with your loved ones!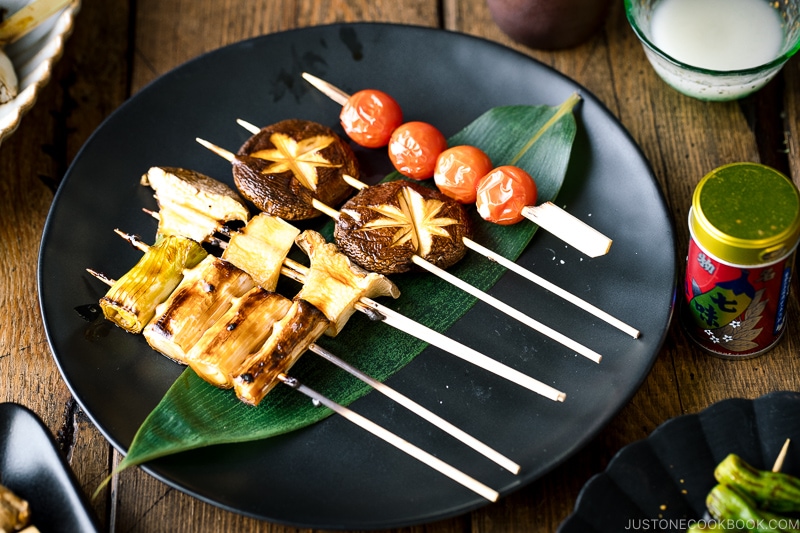 Sign up for the free Just One Cookbook newsletter delivered to your inbox! And stay in touch with me on Facebook, Pinterest, YouTube, and Instagram for all the latest updates.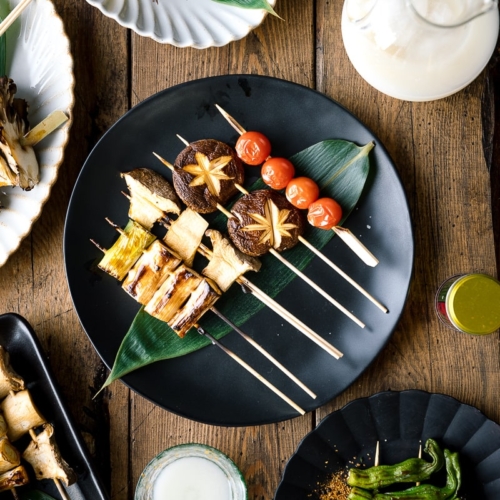 Yakitori-Style Grilled Vegetable (Homemade Yakitori Sauce)
Generously glazed in a sweet-savory tare sauce, these Yakitori-Style Grilled Vegetables will add color and vibrancy to your summer barbecue! Simply skewer your favorite seasonal vegetables and grill them until nicely charred and tender.
Ingredients
Yakitori Sauce ("Tare") (yields roughly
½

cup)
For the Vegetables and Mushrooms (customize to your preference)
4

king oyster mushrooms (eringi)

1

package

maitake mushrooms (

3.5

oz,

100

g)

12

shishito peppers

12

cherry tomatoes

2

zucchini
Japanese Ingredient Substitution:
If you want substitutes for Japanese condiments and ingredients, click
here
.
Instructions
To Make the Yakitori Sauce
Gather all the ingredients for the sauce (tare).

In a small saucepan, put all the Yakitori Sauce ingredients:

½ cup soy sauce

,

½ cup mirin

,

¼ cup sake

,

2 tsp brown sugar

, and

¼ cup water

.

Whisk the sauce and bring it to a boil on medium-high heat. Dip a chopstick to measure the height of the sauce.

Once boiling, reduce the heat to a gentle simmer and cook, uncovered, until the sauce has reduced to one-third (it will take about 30 minutes).

Again, you can measure the height of the sauce with chopsticks. When it's done, pour the sauce into an airtight jar and let cool on the counter. The sauce will thicken with a glossy shine as it cools. You can store the jar in the refrigerator for up to 2–3 months.
To Prepare the Skewers
Gather all the ingredients, yakitori sauce, and bamboo skewers.

King oyster mushrooms: Discard the bottom of

4 king oyster mushrooms (eringi)

, and cut the mushrooms to 1-inch (2.5-cm) pieces widthwise. You can also slice in half if the stem is too thick.

Shiitake mushrooms: Discard the tough stems of

8 shiitake mushrooms

. Optionally, you can cut a flower pattern called shiitake hanagiri on the mushroom caps, if you'd like.

Maitake mushrooms: Open

1 package maitake mushrooms

and cut off and discard the bottom. Tear the mushrooms into smaller clusters.

Mushrooms (Cont.): Thread all the mushrooms with 1 or 2 skewers.

Cherry tomatoes and shishito peppers: Thread

12 cherry tomatoes

onto skewers. Use 2 skewers for

12 shishito peppers

to keep them in balance and easier to flip.

Zucchini: Discard the ends of

2 zucchini

. Peel the skin alternately to create a stripe pattern. Cut into 1-inch (2.5-cm) pieces. Face the cut side up and skewer them.

White parts of Tokyo negi (Japanese long onion): Cut

2 Tokyo negi (naga negi; long green onion)

into 2-inch (5-cm) pieces and use 2 skewers.

Eggplants: Cut

2 Japanese eggplants

 right before grilling to avoid discoloration. Discard the tops of the eggplant and cut in half lengthwise.

Eggplants (Cont.): Make shallow incisions on the eggplant diagonally (or cut in a crisscross pattern). The intervals should be ⅛ inch (3 mm). Do not cut through. Cut each eggplant into 3 sections.

You can see how I skewered each vegetable in the blog post.
To Grill the Vegetables
Lay foil-covered bricks about 4 inches (10 cm) apart on the grates of any type of grill to mimic the indirect heat of a yakitori grill (I used 3 bricks on each side). Set the middle burners on a gas grill to medium high, cover, and preheat for at least 15 minutes.

Sprinkle salt and freshly ground black pepper on all the vegetables, even though we will brush with the yakitori sauce later. Lay the skewers on the bricks.

Grill for 5–10 minutes (depending on the ingredients) until they are brown and tender. Turn occasionally as they cook. The bamboo skewers won't get too hot on the bricks and they won't get burnt (no need to soak them before grilling).

Brush the vegetables and mushrooms with the yakitori sauce. Continue to grill for an additional 1–2 minutes.
To Serve
If you like it spicy, serve the grilled vegetables and mushrooms with a sprinkle of

shichimi togarashi (Japanese seven spice)

. Enjoy!
To Store
You can keep the leftovers in an airtight container and store in the refrigerator for 3–4 days.
Nutrition
Nutrition Facts
Yakitori-Style Grilled Vegetable (Homemade Yakitori Sauce)
Amount per Serving
% Daily Value*
* Percent Daily Values are based on a 2000 calorie diet.
©JustOneCookbook.com Content and photographs are copyright protected. Sharing of this recipe is both encouraged and appreciated. Copying and/or pasting full recipes to any website or social media is strictly prohibited. Please view my photo use policy
here
.