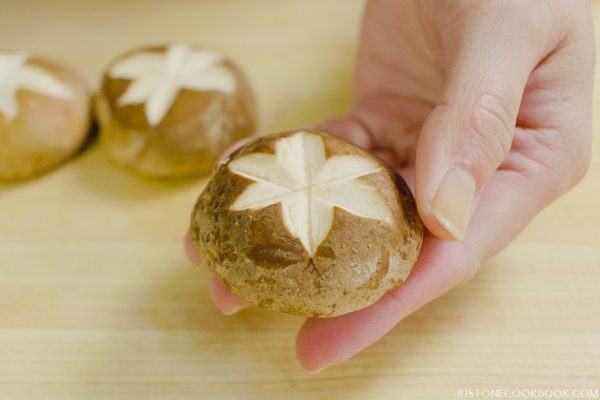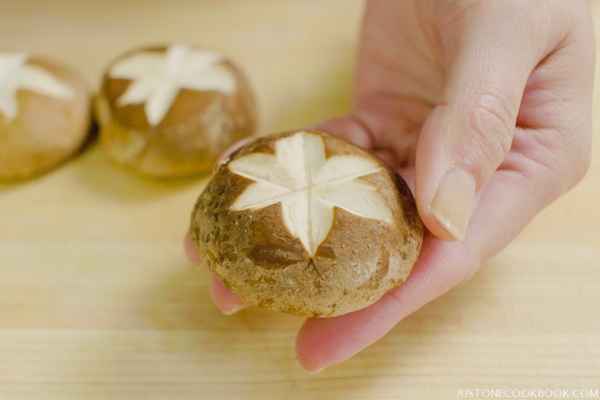 Shiitake Hanagiri (しいたけ花切り)
1. Make 2 incisions (shape of "V") on top of shiitake mushroom.
2. Bevel these cut by inserting the knife diagonally into them. You can just end with X, or continue to do same for one or two more times.
Watch the video below from 4:05.
Japanese Cutting Techniques
The Japanese has specific names for Japanese Cutting Techniques. Cutting the vegetables a certain way accentuate its look, flavor, and texture.