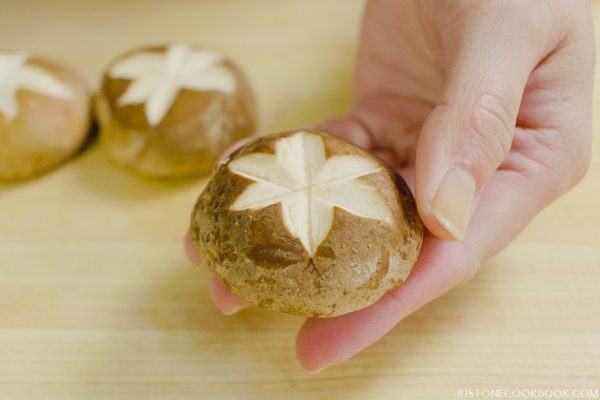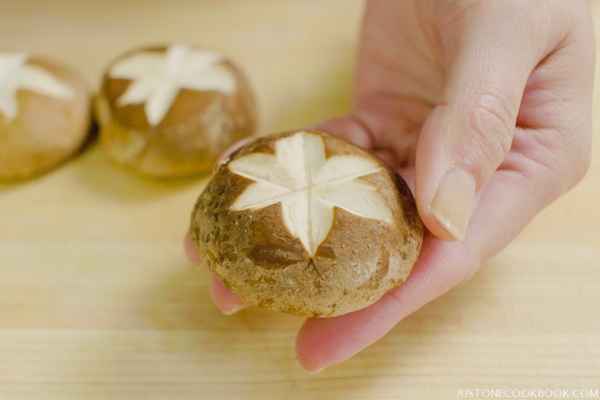 Japanese Cutting Techniques: Shiitake Hanagiri (しいたけ花切り)
For Japanese hot pots and simmered dishes, you may see a flower pattern on shiitake mushroom caps. This is how you create the pattern.
Cut a sliver off the top of the mushroom cap by making 2 incisions in the shape of a "V". Bevel these cuts toward each other by inserting the knife diagonally.
Make a second cutout, in the same manner, to form an "X" with the first cutout.
You can keep this "X" pattern or add one or two more cutouts.
Watch the video below from 4:05.