Called Nasu, Japanese eggplant is long, slender, and oblong and have dark purple skin. It's great deep-fried, stir-fried, roasted, or grilled.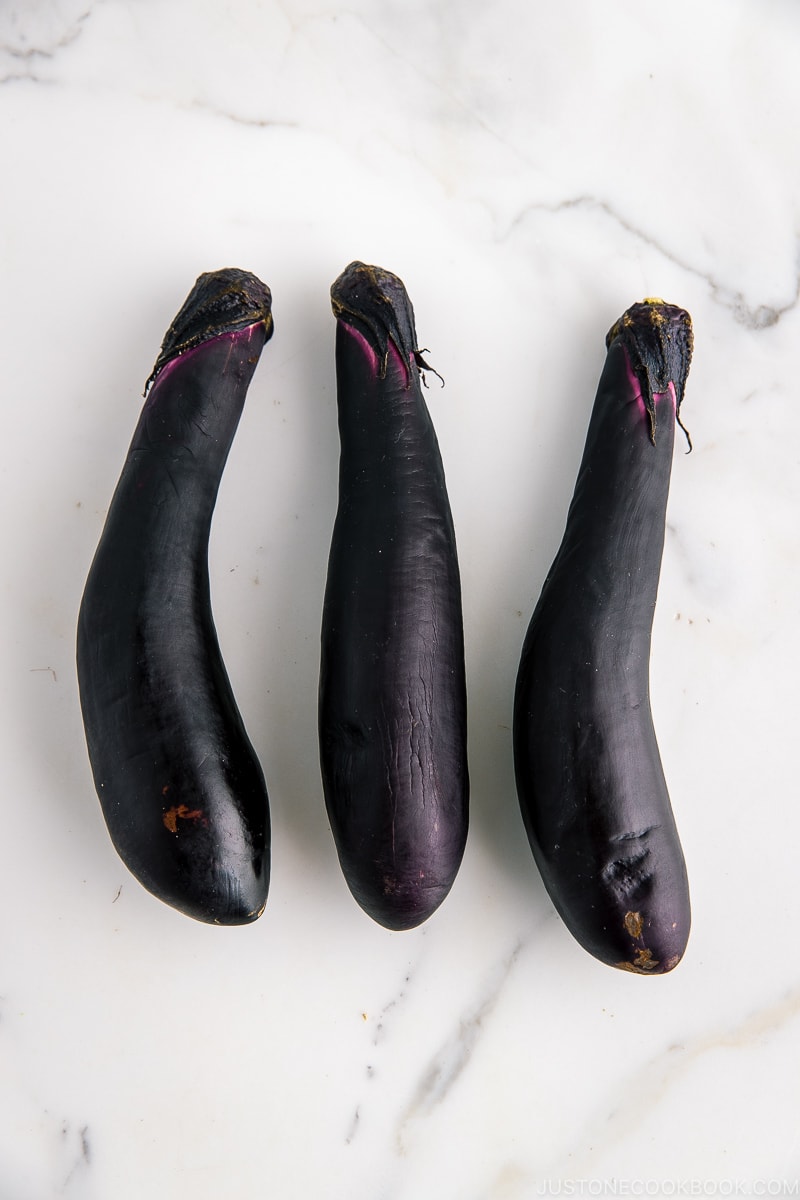 Called Nasu (茄子, ナス, なす) in Japanese, Japanese eggplant is typically long, slender, and oblong, about 20-25 cm in length. It comes in dark purple and glossy smooth skin. The inner flesh is cream color and almost seedless and spongy.
Like tomatoes, peppers, potatoes, and many other vegetables, eggplant is botanically a fruit that belongs to the nightshade family. But culinarily speaking, we have come to enjoy it as a vegetable. Thanks to its unique texture and sponge-like ability, eggplants have been hailed as one of the best substitutes for meat for vegan and vegetarian cooking. You can do the same with Japanese eggplant too. If you enjoy eggplant, you'll love Japanese eggplant because they are extra creamy when cooked!
What is the difference between Japanese eggplant and Chinese eggplant
As both Japanese eggplant and Chinese eggplant are long and skinny, it can be hard to differentiate the two. The difference is by the color. Japanese eggplant tends to have a deeper purple, while Chinese eggplant usually comes with a lighter color, or some would describe as lavender purple. In terms of length, Chinese eggplant can be longer. Both have thin skin and do not contain many seeds, and very similar in many ways. You can definitely substitute Japanese eggplant with Chinese eggplant.
One unique thing about Japanese eggplant is its ability to maintain its gorgeous dark skin when cooked, which makes it ideal for presentation. Compared to regular American eggplant, Japanese eggplant cooks a lot faster and can soak up flavorings much quicker. If you can't find Japanese or Chinese eggplant, then the closest variety would be any smaller varieties like Italian eggplant.
How to Cook Japanese Eggplants
Japanese eggplant is great fried, stir-fried, roasted, and grilled. When cooked, Japanese eggplants are mild and sweet with a tender, meaty texture.
It pairs well with miso, sesame, ponzu, soy sauce, shiso in Japanese cooking, but it also works well with western ingredients such as basil, mint, garlic, lime, and chiles.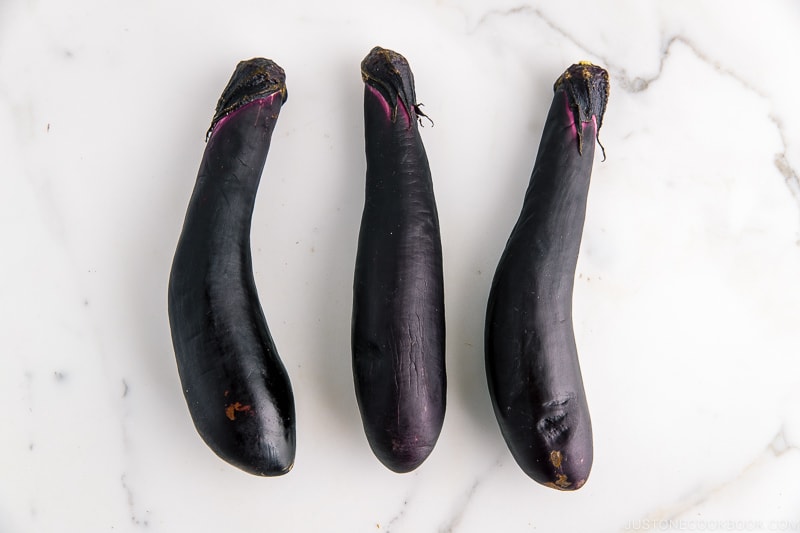 How to Choose the Best Eggplant
When you're looking for a quality eggplant at the grocery store, regardless of the variety, a few things to remember: it should feel heavy for its size, the skin should feel smooth with few blemishes. It should also feel firm to touch.
Where to Buy Japanese Eggplants
You can find Japanese eggplants at Japanese grocery stores or sometimes Korean or Chinese grocery stores. They are becoming increasingly common at farmers' markets too.
Recipes Using Japanese Eggplants
There are so many ways to enjoy Japanese eggplants. In addition to the highlighted eggplant recipes below, try deep frying eggplant for tempura, or salt pickling the eggplant or pan frying it for vegetarian Japanese curry.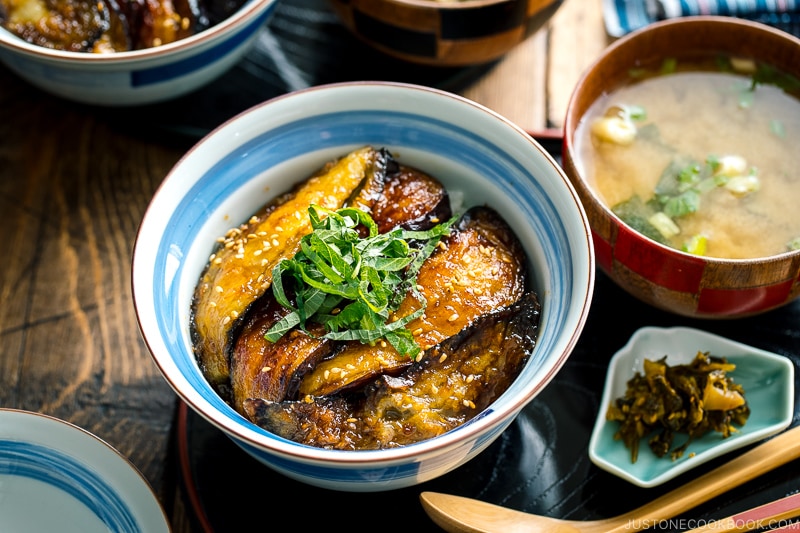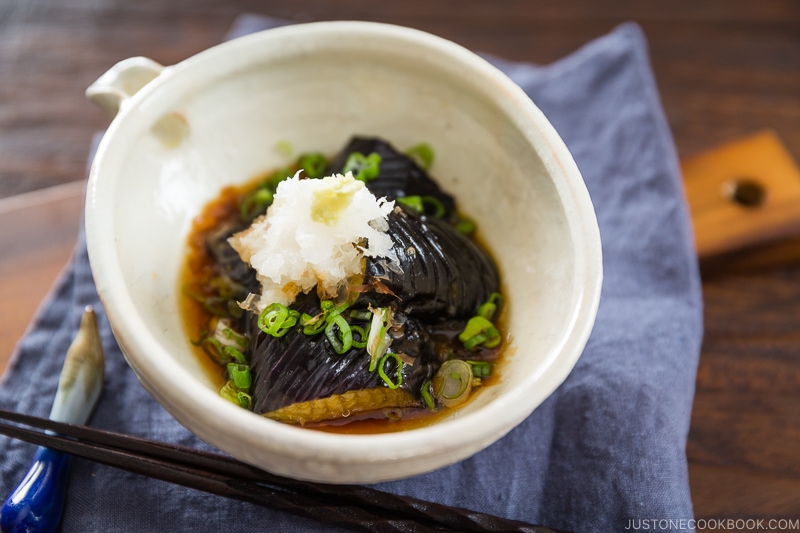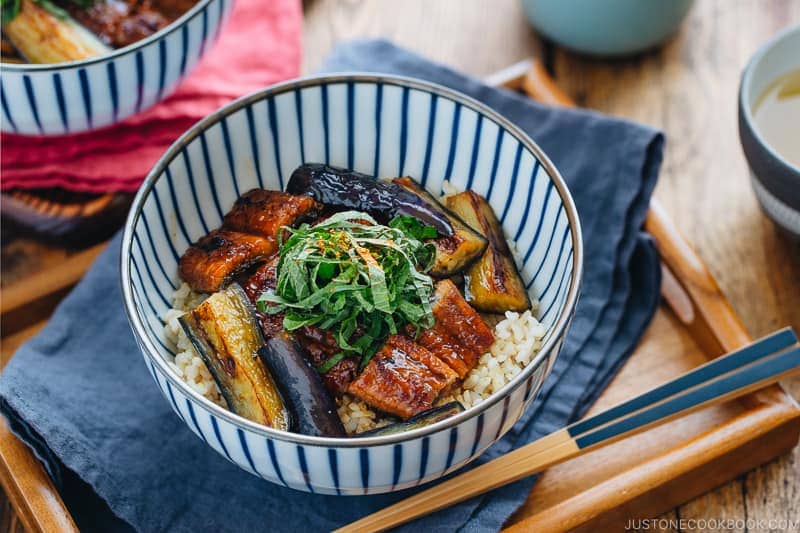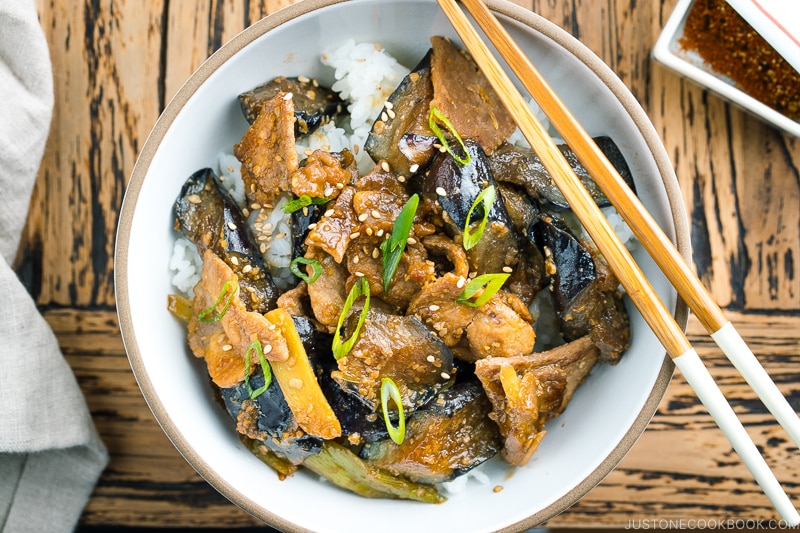 Miso Pork and Eggplant Stir Fry