Maitake is a medicinal mushroom. It positively affects overall immunity by suppressing tumor growth, lowering cholesterol levels, and containing high antioxidants and mineral content. It's consumed as a food and in traditional Asian medicine.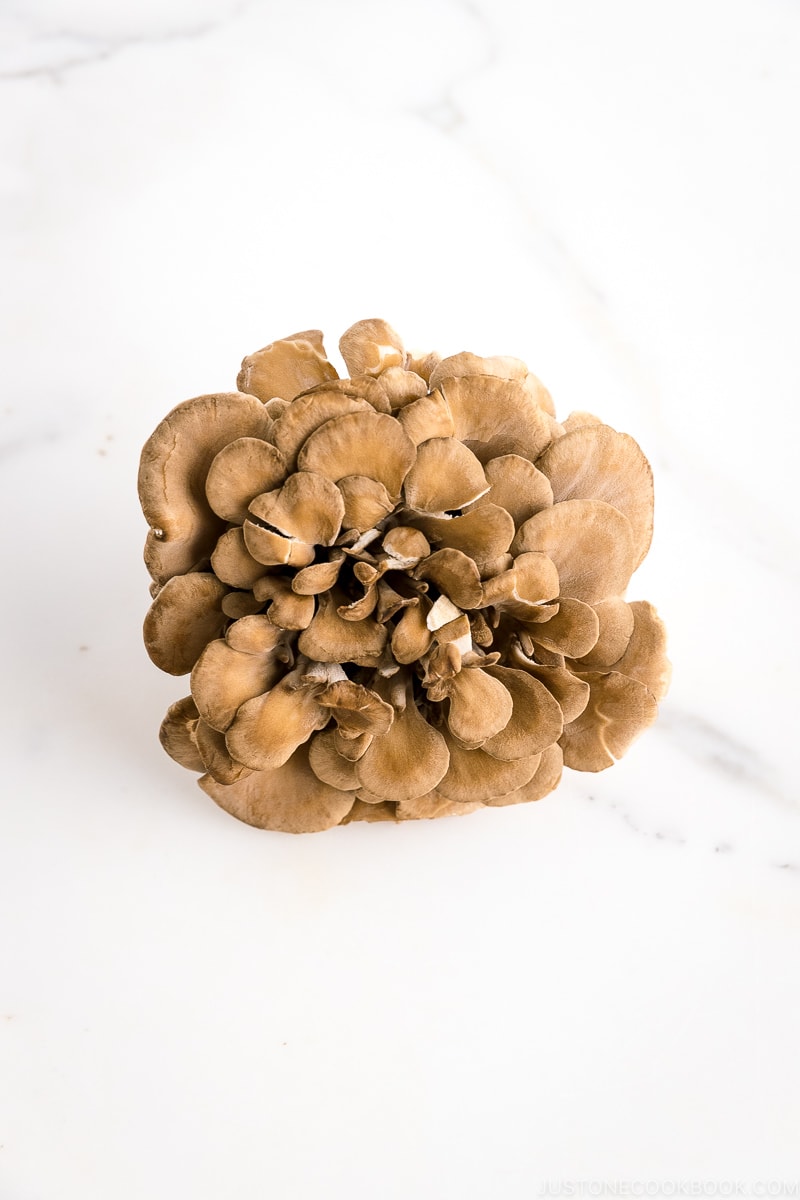 Maitake (舞茸, "dancing mushroom") are edible mushrooms foraged and cultivated for culinary and medicinal use. Its name originated after people danced with happiness upon finding it in the wild. The fungus is native to China, Europe, and North America.
Other names for maitake include king mushroom, cloud mushroom, ram's head, and hen of the woods.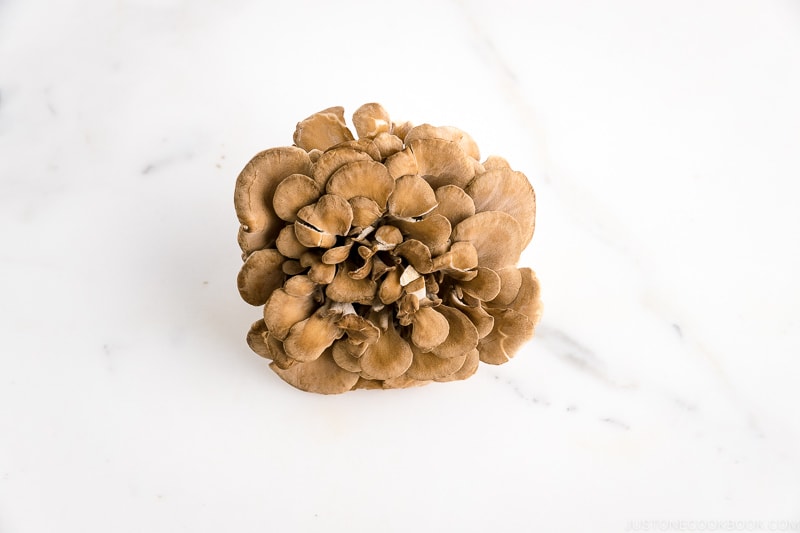 What Is Maitake
Maitake (Grifola frondosa) is a mushroom with a cluster of wavy caps resembling leaf-like fronds. The fruiting body is white, and the cap color ranges from pure white to brown, depending on the amount of sunlight received. It forms clumps on tree stumps and roots, such as oak, elm, and maple trees.
What Does It Taste
Maitake is succulent, semi-firm, and chewy, with a woodsy and earthy flavor when cooked. It lacks the rubbery texture that other mushrooms have.
How To Use
Use maitake like any other mushrooms. Like mushrooms in general, make sure to cook it through before consumption. While eating it raw is not poisonous, it could cause gastrointestinal irritation and allergic reactions.
Break down fresh maitake into smaller chunks before use. You can add it to soups, hot pots, stir-fries, and deep fry.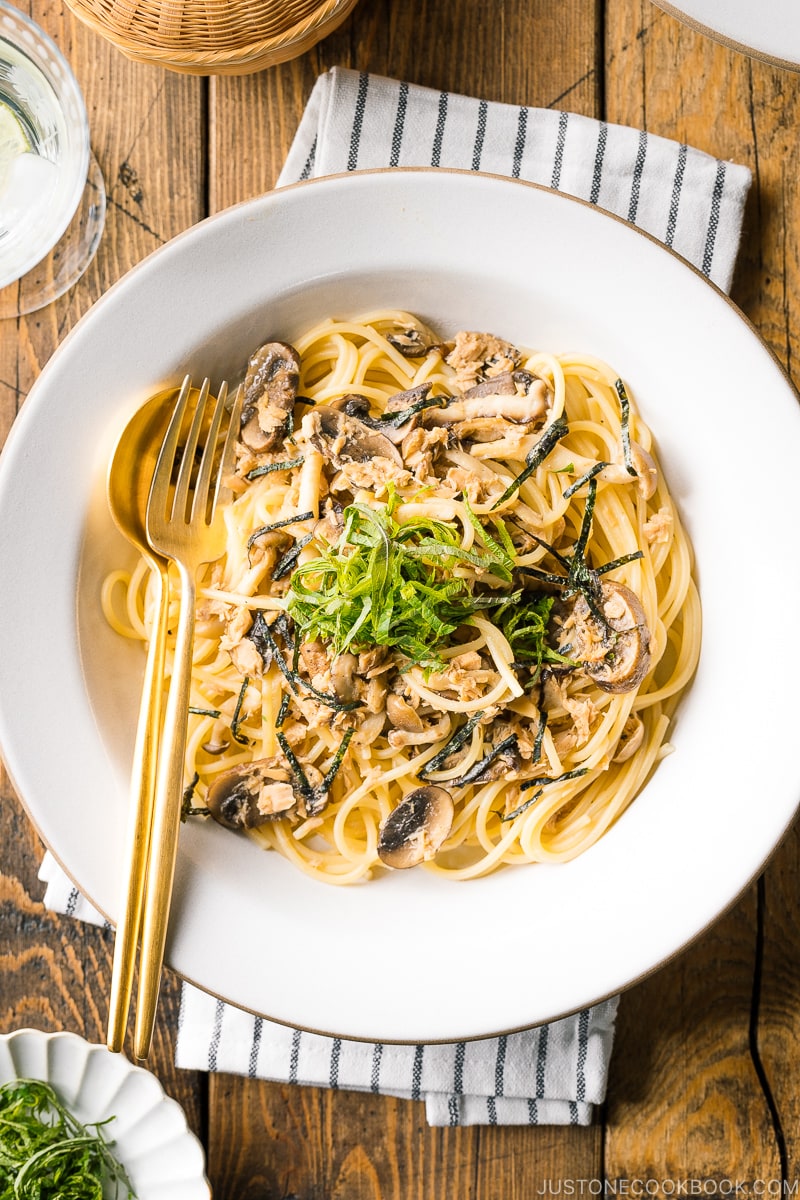 Recipes Using Maitake
How To Choose The Best
Like any mushroom, pick maitake that looks fresh and firm and not limp and soggy looking.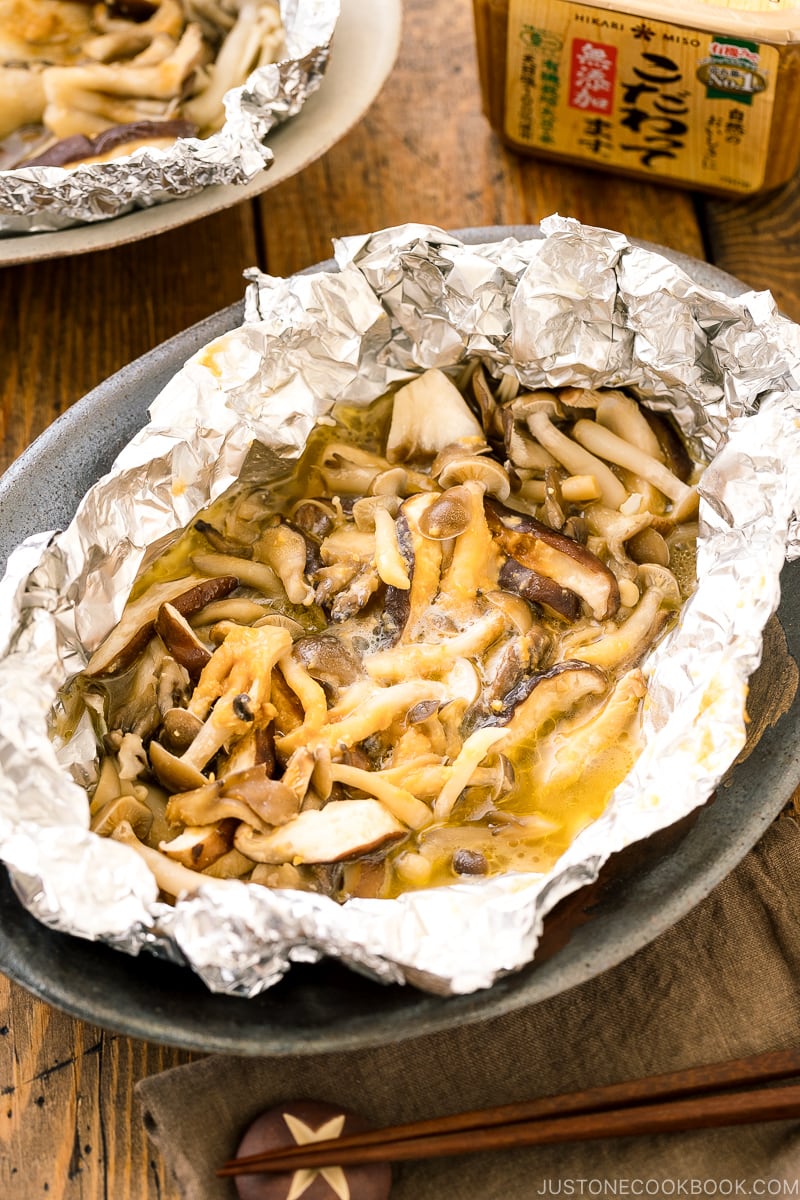 How To Store
Store in a paper bag in the refrigerator to let it breathe. You could also freeze it by separating the chunks and storing them in a plastic bag. Add the frozen maitake to cooking, such as soups, hot pots, stir-fries, pasta dishes, or pizza topping.
Where To Buy
They are sold fresh at farmers' markets, specialty grocers, and Japanese/Asian supermarkets.
Substitutions
Substitute maitake with firm mushrooms such as shiitake, shimeji, portobello, or king oyster mushrooms.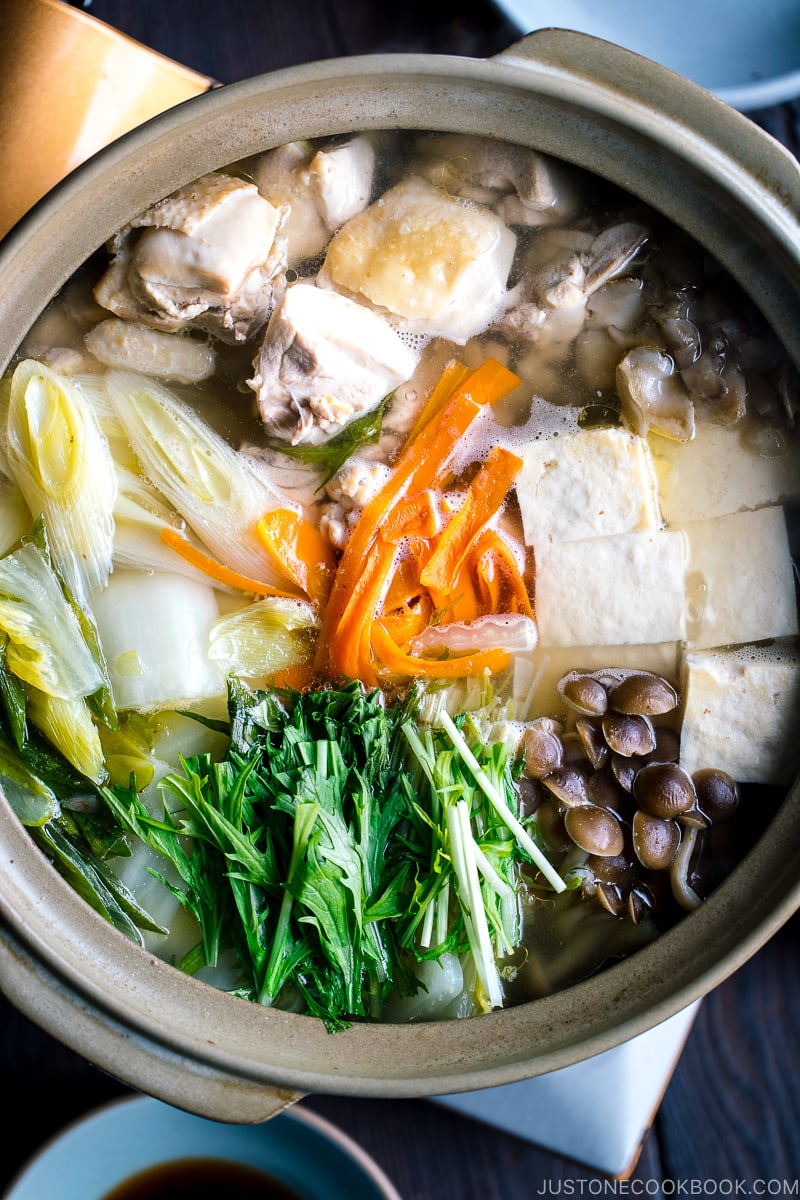 Health Benefits
Maitake is an excellent source of potassium, fiber, copper, amino acids, phosphorus, vitamins B, C, and D, and essential amino acids. It also contains beta-glucan, which has immune-boosting effects. It also includes a small chunk of protein and fiber.
Maitake has gained international attention from the medical community for its many health benefits, such as lowering blood sugar levels and cholesterol levels, fighting cancerous cells, and boosting immunity. Some animal studies found that maitake can have a positive effect on type 2 diabetes by lowering blood glucose levels.
Because of these benefits, some people turn to maitake extracts and supplements. Maitake is used to treat cancer and also to relieve the side effects of chemotherapy.
If you decide to take maitake for medicinal use, please read the instructions carefully and consult your doctor if unsure. If you take diabetes medication or recovering from surgery, note that maitake may lower blood sugar levels.
---
Wish to learn more about Japanese cooking? Sign up for our free newsletter to receive cooking tips & recipe updates! And stay in touch with me on Facebook, Pinterest, YouTube, and Instagram.