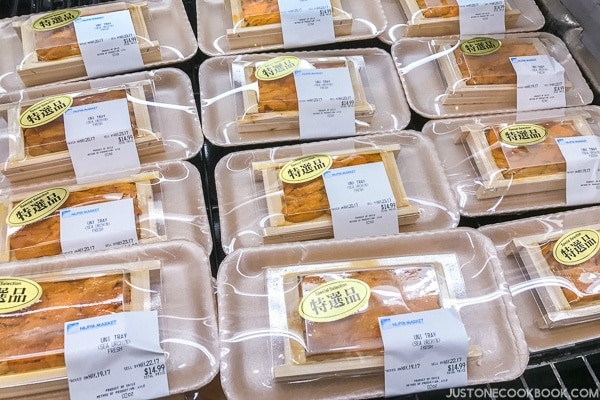 Uni (ウニ) [pronounced oo-nee] is the Japanese name for the edible part (animal's gonads which produce the milt or roe) of the sea urchin.
The color of uni is rich gold to light yellow.  It has a light, sweet, and briny flavor with a creamy consistency.  It's acquired taste and not my favorite unless it's SUPER sweet.  I enjoy uni from Hokkaido.
Best enjoyed as nigiri sushi or sashimi.  As uni is in high demand around the world, price is relatively high.