Win a beautiful box filled with unique, premium Japanese foods from Kokoro Care Packages today!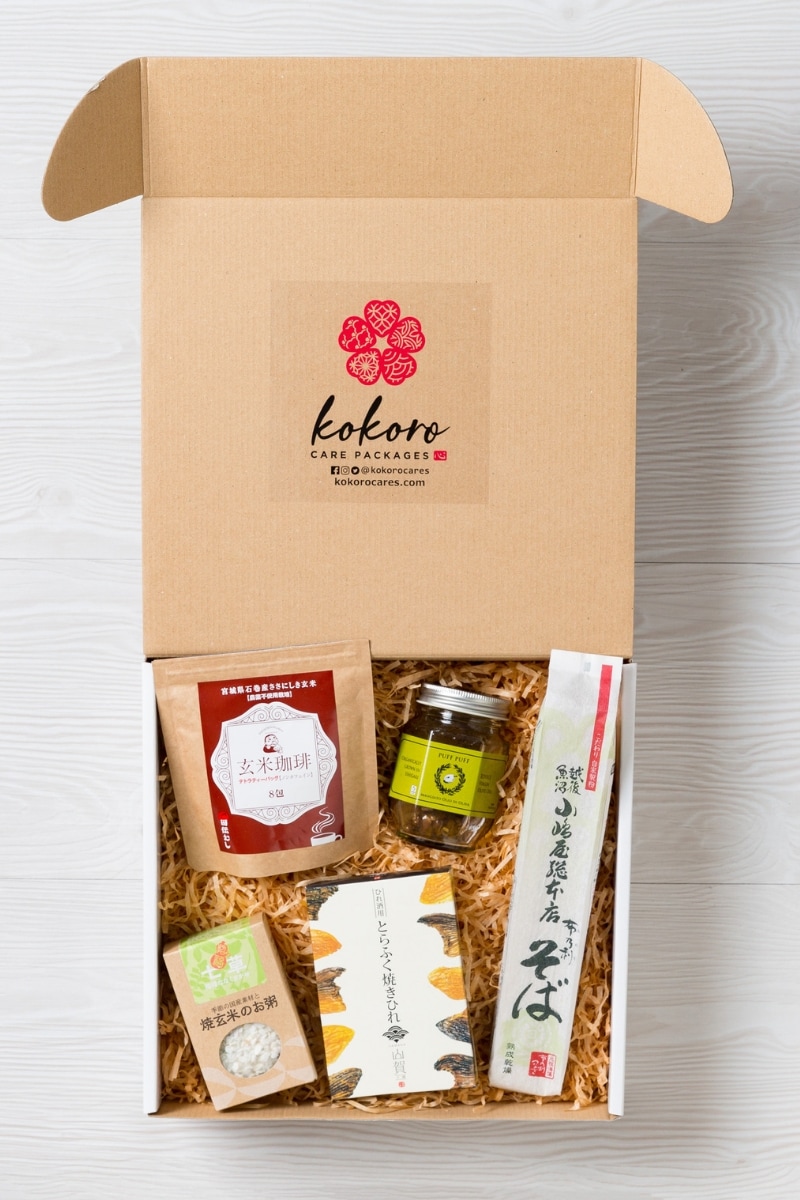 To welcome the arrival of spring, we've partnered with Kokoro Care Packages to take you on a journey through Japan with handcrafted and seasonal care packages filled with premium quality Japanese foods delivered straight from Japan to your door. Three (3) lucky winners will be selected to win the Nourishing Essential Care Package in this giveaway!
Win a Beautiful Box of Nourishing Essential Care Package from Japan Today!
In this Care Package, you'll find delicious sakura-theme snacks, spices, soups, teas etc. Each item is carefully selected for its quality, ease of use and of course, great taste!
Why you'll enjoy the box:
The products are free from additives and chemicals and many cannot be found outside of Japan.
Each item is carefully curated from local producers who are passionate about what they do
Include English translations so you can easily enjoy all the wonderful foods and learn about the stories behind each item.
About Kokoro Care Packages
Kokoro Care Packages are founded by two friends, Lilian and Aki, who share much passion for health and fitness. They both believe that food plays an important role in nourishing our bodies and determining our health and wellness. They also have the first-hand experience in the positive benefits of eating a Japanese inspired diet and want to share these incredible foods with the rest of the world. So the idea of  Kokoro Care Packages began.
Kokoro (written as 心 in kanji) translates into "heart" in Japanese, yet has a much deeper meaning. It represents the "spirit", "soul" and "emotion", and is the foundation of each of the Kokoro Care Packages. You can read more here.
How Does the Subscription Work
You can choose your care package based on:
The Nourishing Essentials Care Package is available in 1 month, 3-month, 6-month and 12-month pre-paid intervals.
The Seasonal Delights Care Package is available in seasonal (once every 3 months) and annual (once per year) pre-paid intervals.
Gifts are purchased as a one-time payment and do not auto-renew.
They currently offer to ship to over 35 countries world. You can find the details on their FAQs page on the website.
Special Discount for Just One Cookbook readers
Kokoro Care Packages is also offering Just One Cookbook readers a 10% discount on your first order from a subscription purchase. They ship internationally, so this applies to JOC readers worldwide if your current location is covered.
CODE: JUSTONECOOKBOOK_10
You can use the code at the checkout. The code expires at the end of March and is limited to one use per customer.
GIVEAWAY RULES
Please Note: Your email for the comment entry has to match with your email address in my Email Newsletter Subscription mailing list.
This giveaway contest closes on Friday, March 29, at 12 p.m. PST and is open to US & Canadian residents only.
Three (3) winners will be selected via Pick Giveaway Winner Plugin and contacted via email, so please include a valid email address in the email address entry box (please double check your spelling!).
The winners are required to respond within 36 hours to claim the prize.
HOW TO ENTER:
The more tickets/comments left on this blog post will increase your odds of winning. Good luck!
Ticket 1 (Required): Subscribe to Kokoro Care Packages newsletter and leave a separate comment below and tell us 'What Japanese food would you be most excited to receive in your Care Package?'
Ticket 2 (Required): Subscribe to my Email Newsletter if you haven't and leave a comment below on this post.
Ticket 3 (Optional): Follow Kokoro Care Packages Instagram or Like them on Facebook. 
Ticket 4 (Optional): Follow my Instagram and then leave a separate comment below on this post.
Ticket 5 (Optional): Subscribe to my YouTube channel and leave a separate comment below on this post.
Ticket 6 (Optional): Like my Facebook and leave a separate comment below on this post.
*****
Thank you so much for participating in this giveaway! The winners are…
Kristina Fukuda
Paula Kuno
Keanna Joachim
Congratulations! I'll email you shortly.