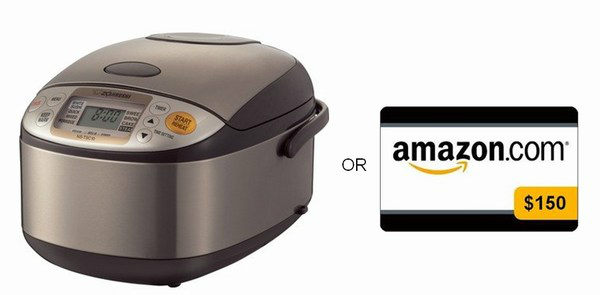 As 2012 is almost at the end, I would like to thank each one of you for your continued support. I had an amazing year of blogging and my blog will turn 2 years old when January 1st comes.
Thank you for visiting my site for recipe inspiration, trusting my recipes, trying them and giving me great feedback. Because of you, my life has become more meaningful.
As a way to express my gratitude, I prepared following sweepstakes. I use similar/same products in my daily life and I hope you can win and enjoy it as well. Please read the giveaway rules and details below.
[1st prize] One (1) winner will receive one (1) Zojirushi Rice Cooker or one (1) $150 Amazon gift card.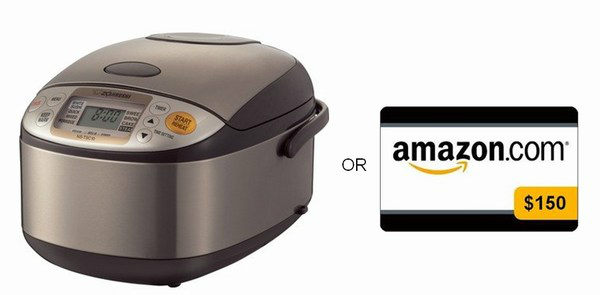 [2nd prize] One (1) winner will receive one (1) Cuisinart GR-4N 5-in-1 Griddler or one (1) $80 Amazon gift card.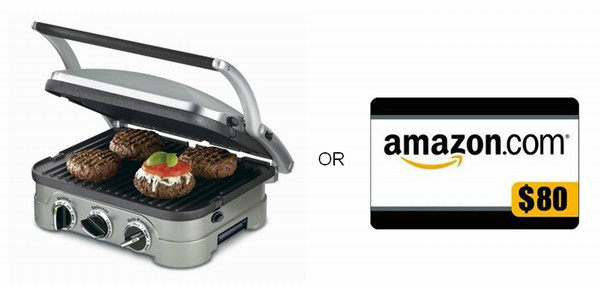 [3rd prize] One (1) winner will receive one (1) Bodum Chambord 8 cup French Press Coffee Maker or one (1) $40 Amazon gift card.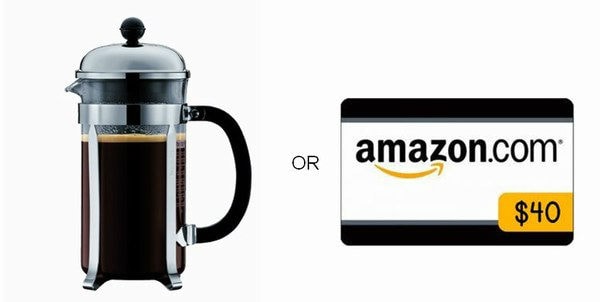 The Rules: This giveaway is worldwide, open for everyone. However, please understand that if the winner(s) lives outside of the United States, the gift will be the Amazon gift card due to shipping cost. US resident winner(s) will have a choice of either the product or the gift card.
To enter, leave a comment on this post and tell me what kind of ingredient or recipe you like to see on my blog. You can enter your answer to win EVERY DAY. 
For Bonus Entries (please leave a separate comment for each entry):
1) Subscribe to my blog by Email (Leave a comment with your name, even if you are already subscribing).
2) Like Just One Cookbook on Facebook, (Leave a comment with your name, even if you already follow the fan page).
This giveaway will be closed on Monday, December 17, 2012, 11:59 AM PST. Entries that do not follow the entry requirements will not be considered. Three winners will be randomly selected via random.org and announced at the end of this post and contacted via email on December 18, 2012. Good luck!
Full disclosure: This giveaway is sponsored by Just One Cookbook (yours truly).
**********
Thank you everyone for participating. Your feedback was very valuable to me and I appreciate you taking the time to let me know what food ingredients and recipes you would be interested in. As usual, my children picked the winners. Congratulations to three winners below! I'll be contacting you shortly via email.
1st Prize
Uriel Lewis
2nd Prize
S. Howard
3rd Prize
Bonnie