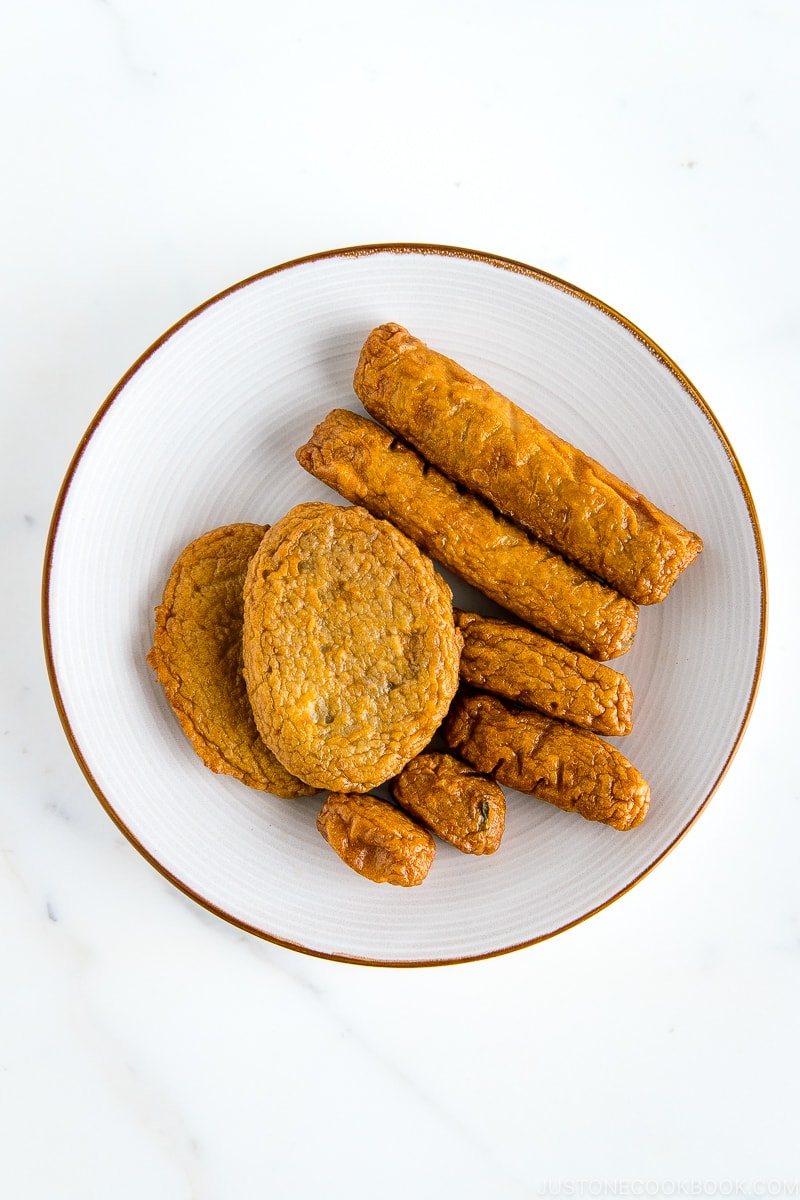 Satsuma Age (薩摩揚げ, さつま揚げ) is a type of fried fish cake originating from Kagoshima, Japan. It was originally from Chinese cuisine and then brought over to Okinawa and Kyushu regions.
Surimi (fish paste) and flour are mixed to make a compact paste that is solidified through deep-frying, which is why you see the brown skin on the outside and white skin on the inside.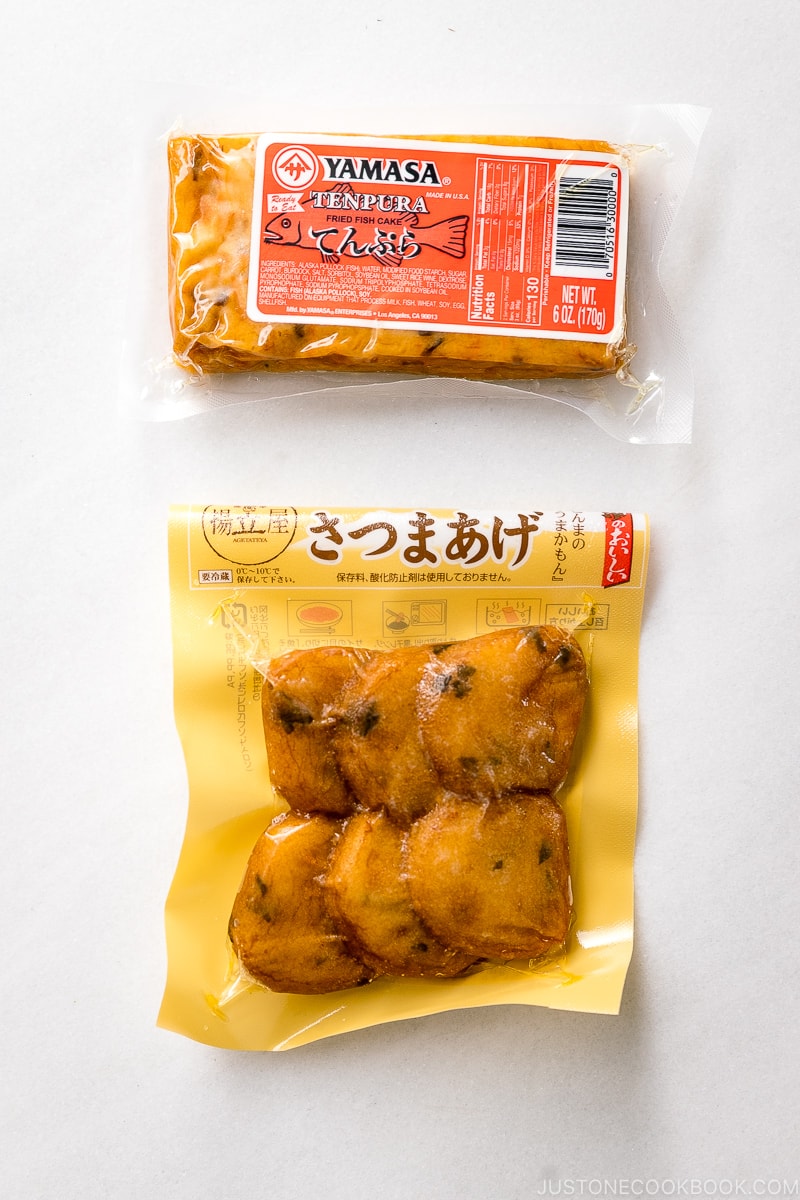 Satsuma Age often includes:
Chopped vegetables such as gobo (burdock root), lotus root, carrot, and edamame,
Seafood like squid and octopus.
Similar Ingredients