Built as the second residence for the Ryukyu royal family, the beautiful gardens of Shikinaen was used to entertain royal family members and foreign dignitaries.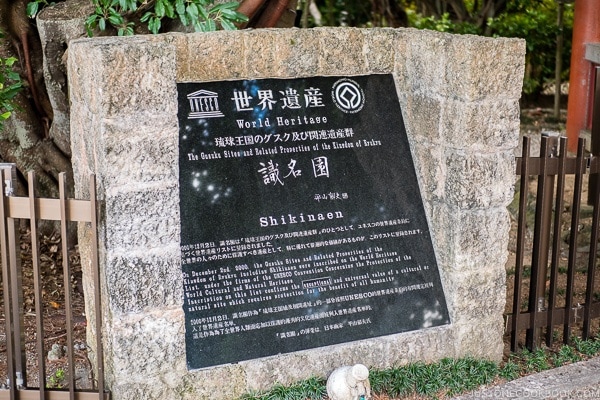 Located 10 min by car from Shuri Castle and about 20 min from Naha City, Shikinaen has one of the most beautiful gardens in Okinawa. Built in the late 18th century, Shikinaen was also called "Nan-en" as it's located to the south of Shuri Castle.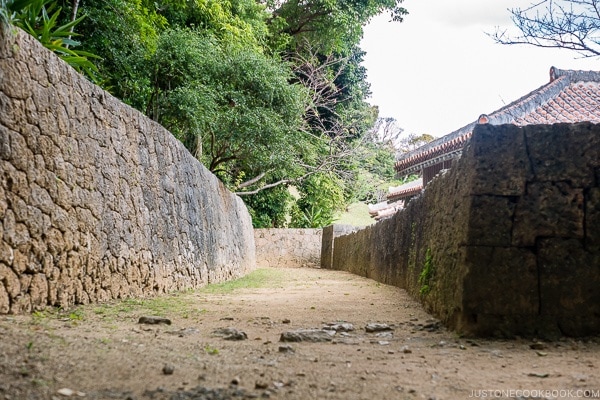 The royal residence and garden is located on roughly 10 acres of land (42,000 sq meter). The original structures were completely destroyed during WWII and the current replicas were built starting in 1975 based on original designs. When we visited in Dec 2017, adult tickets are ¥400 and child tickets are ¥200.
The garden features a large pond with 2 stone bridges that connect the two sides. One of the iconic building is the Hexagonal Building on the island, with Chinese influenced design.
Visitors are free to roam around the garden and explore the buildings.
The Ryukyu Kingdom has a beautiful rich history that could be seen with Shuri Castle and Shikinaen. It doesn't take too long to browse the garden and experience how the Ryukyu royal family used to live and entertain their guests so we recommend making a quick stop after Shuri Castle.
If you are interested in more Okinawa travel guides, head on over to our travel page.