Stop by Yakitori Alley in Shinjuku, Tokyo for the authentic experience when craving Yakitori – Japanese grilled chicken skewers.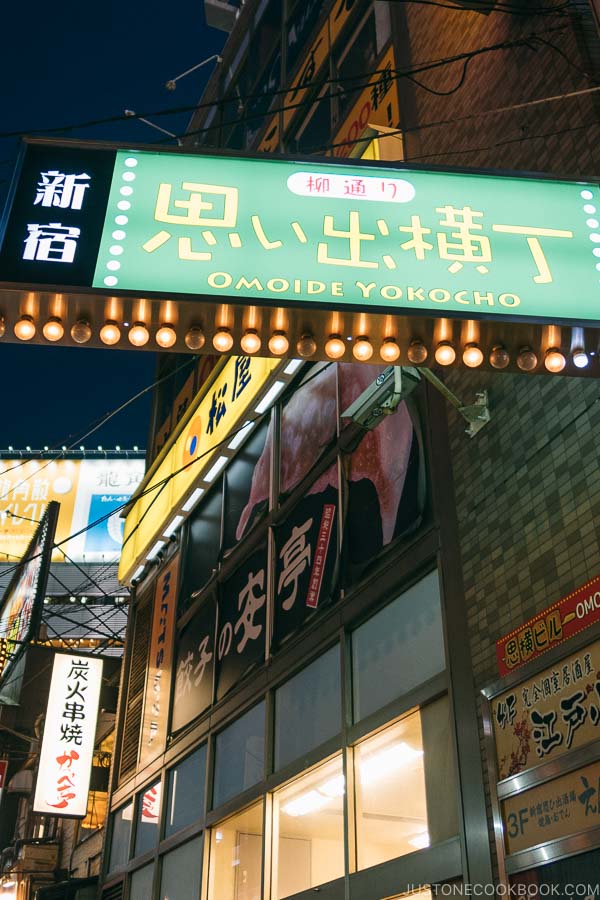 I love yakitori and luckily there is no shortage of yakitori restaurants in Japan when we visit. According to Tabelog, there are over 7,000 yakitori restaurants just in Tokyo alone. If you want the authentic yakitori experience, stop by Shinjuku's Omoide Yokocho (memory lane) or better known as Yakitori Alley for a bite.
On the day we visited Shinjuku, we already had dinner at Zauo so we didn't get a chance to eat at the famed Yakitori Alley. However, we scouted it out for the next time as yakitori is one of my favorite Japanese food. The various types of skewers with either soy sauce based tare (sauce) or simple salt grilled over charcoal are simply irresistible.
Yakitori Alley is located just north of Shinjuku Station. The sign will actually say, Omoide Yokocho 思い出横丁, which translates to memory lane as the area is reminiscent of the post-war period. There are a total of 81 restaurants in the Yakitori Alley area.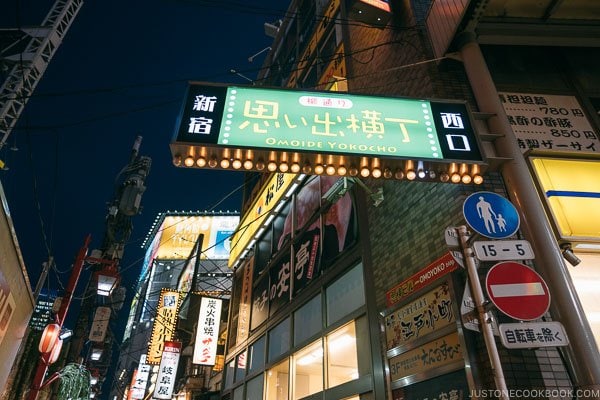 The restaurants in Yakitori Alley are usually very small and can accommodate just a few patrons (6-8) per store in cramped quarters. If you have a big party it could be difficult to fit in the same restaurant so keep this in mind. Besides yakitori, there are also restaurants that serve gyoza, izakaya food, noodles, and etc.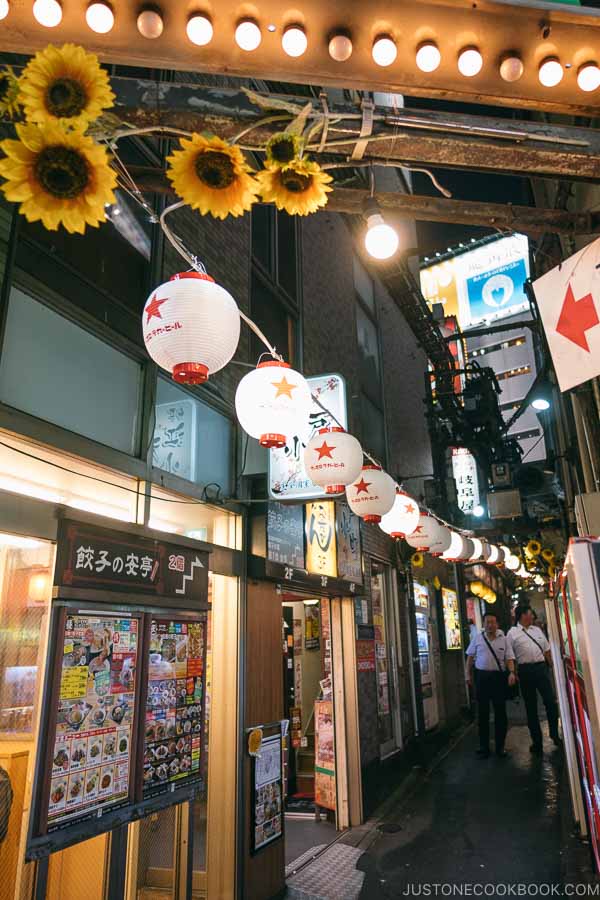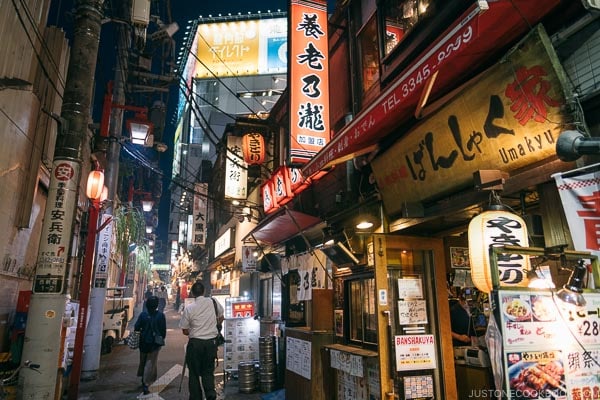 From the street windows, you can see the grill masters cooking up skewers of delight for their customers. Yakitori literally means "grilled bird/chicken" but you can get skewers with beef, vegetables, and other proteins.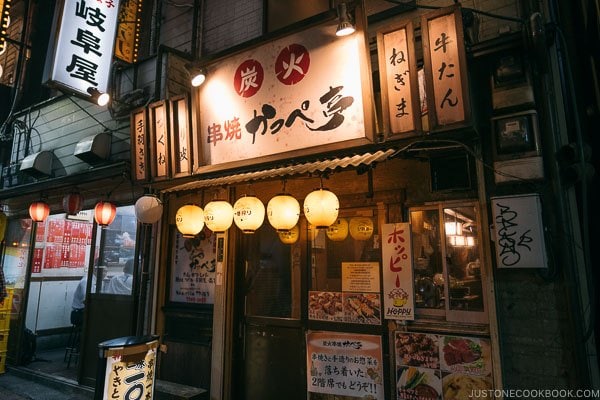 Yakitori Alley also has the not-so-glamorous nickname "piss alley" due to its lack of bathroom prior to rebuilding after a fire in 1999.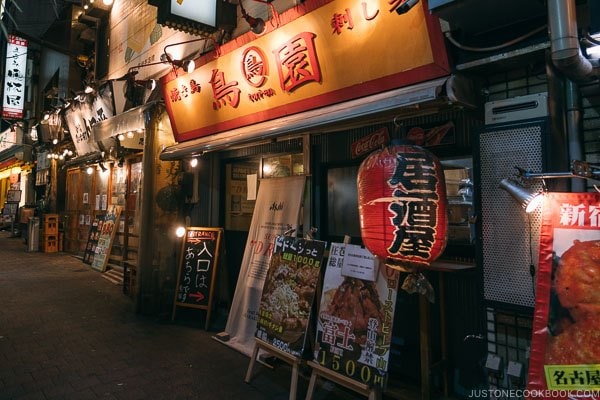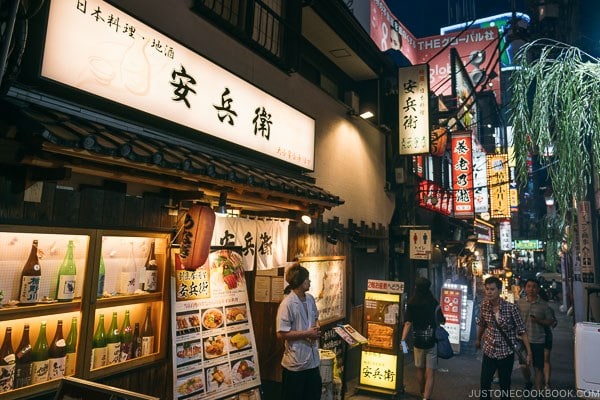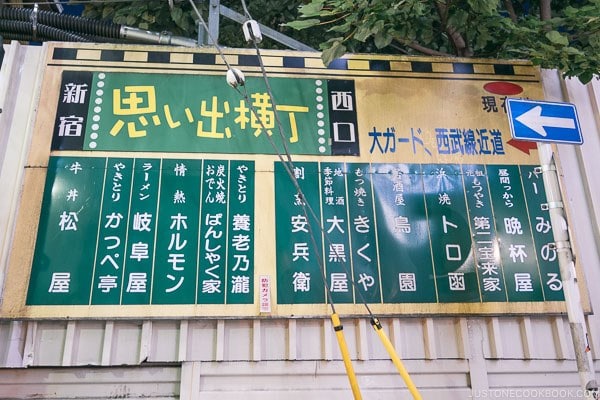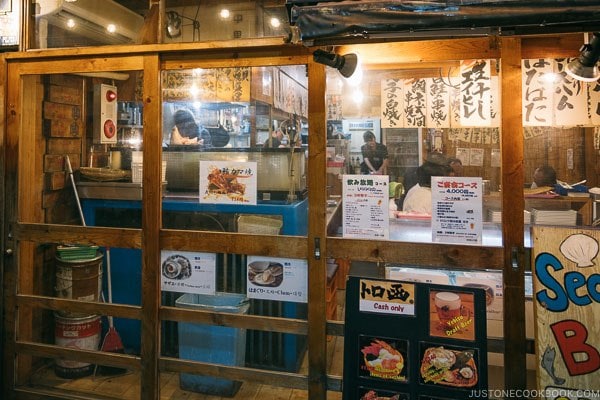 So, the question is which one of the 81 yakitori restaurant you should try? According to Tabelog (July 2018), these 5 restaurants (green flags) have the best overall reviews. Let us know if you've been toYakitori Alley and which one is your favorite.
If you are interested in our other adventures in Japan, click here to read our Tokyo travel posts and Japan travel posts.