Shishamo (saltwater smelt) is a type of smelt and a Japanese delicacy. It is eaten grilled or fried whole and served with its fish eggs intact.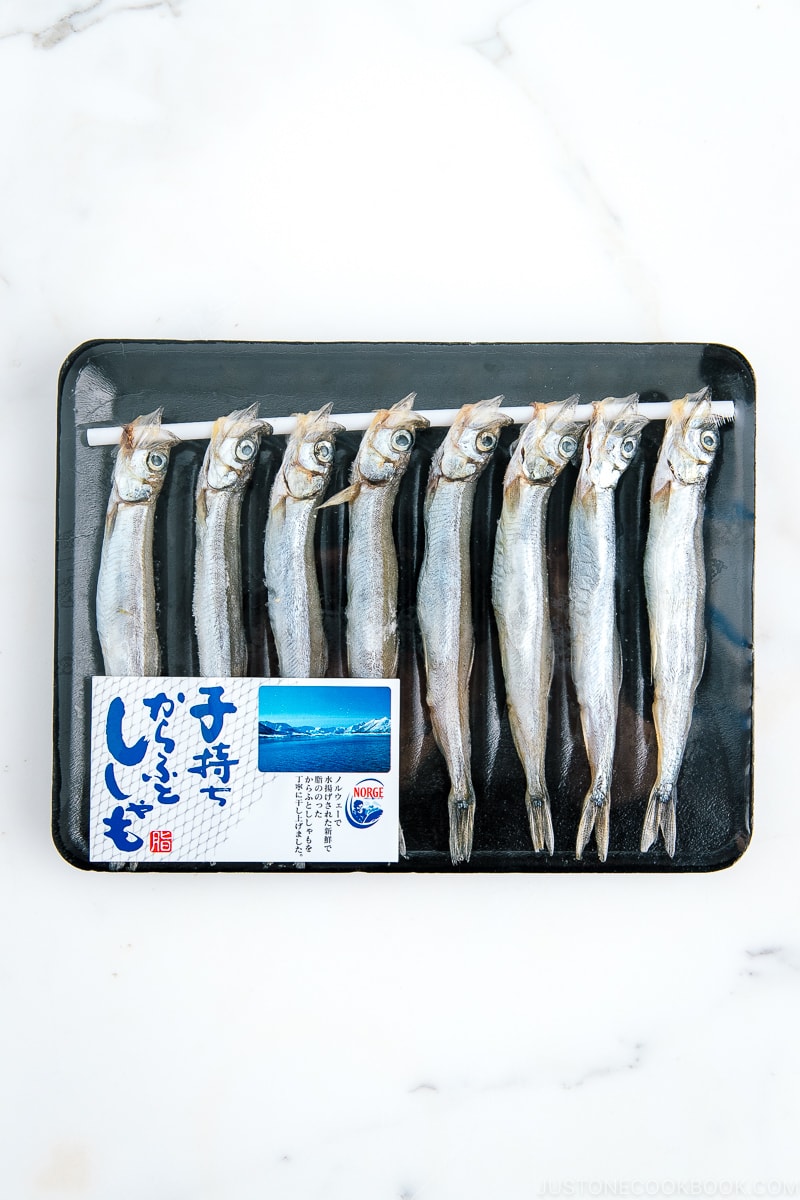 Shishamo (柳葉魚, "willow leaf fish"), or Spirinchus lanceolatus, is a saltwater smelt native to Hokkaido (northern Japan). The name derives from the Ainu word for the fish susam, meaning "willow fish."
What Is Shishamo
Shishamo is a small silvery fish, about 15 cm in length. The Japanese usually dry the fish and grill or fry it whole. The entire fish is edible, from the head, tiny bones, and tail, making it a great source of vitamins and minerals.
Shishamo with the egg roe intact is called komochi shishamo (子持ちししゃも). You may see the dish at traditional Japanese restaurants or izakaya (Japanese gastropubs) as a side dish or appetizer with alcohol.
What Does It Taste Like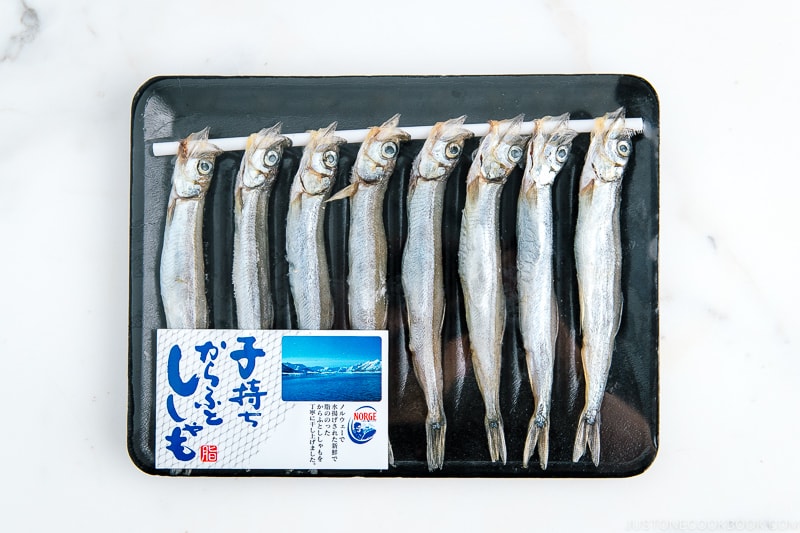 How To Use
It's sold semi-dried. To cook it, coat it with a thin dusting of flour and deep fry or grill the fish. Serve with a side of tsuyu (diluted dashi), ponzu sauce, or lemon wedge to cut the fishy flavor.
Recipes Using Shishamo
Where To Buy
You can find it in Japanese or Asian grocery stores sold in packages. Check the freezer or refrigerator aisle.
Health Benefits
Like many types of whole fish, shishamo is packed with healthy Omega-3 oils and is an excellent source of nutrients like calcium, potassium, and vitamins B and D.
---
Wish to learn more about Japanese cooking? Sign up for our free newsletter to receive cooking tips & recipe updates! And stay in touch with me on Facebook, Pinterest, YouTube, and Instagram.