Sudachi is Japanese citrus native to Tokushima prefecture. Juicy, aromatic, and acidic, it has broad culinary uses in Japanese cuisine.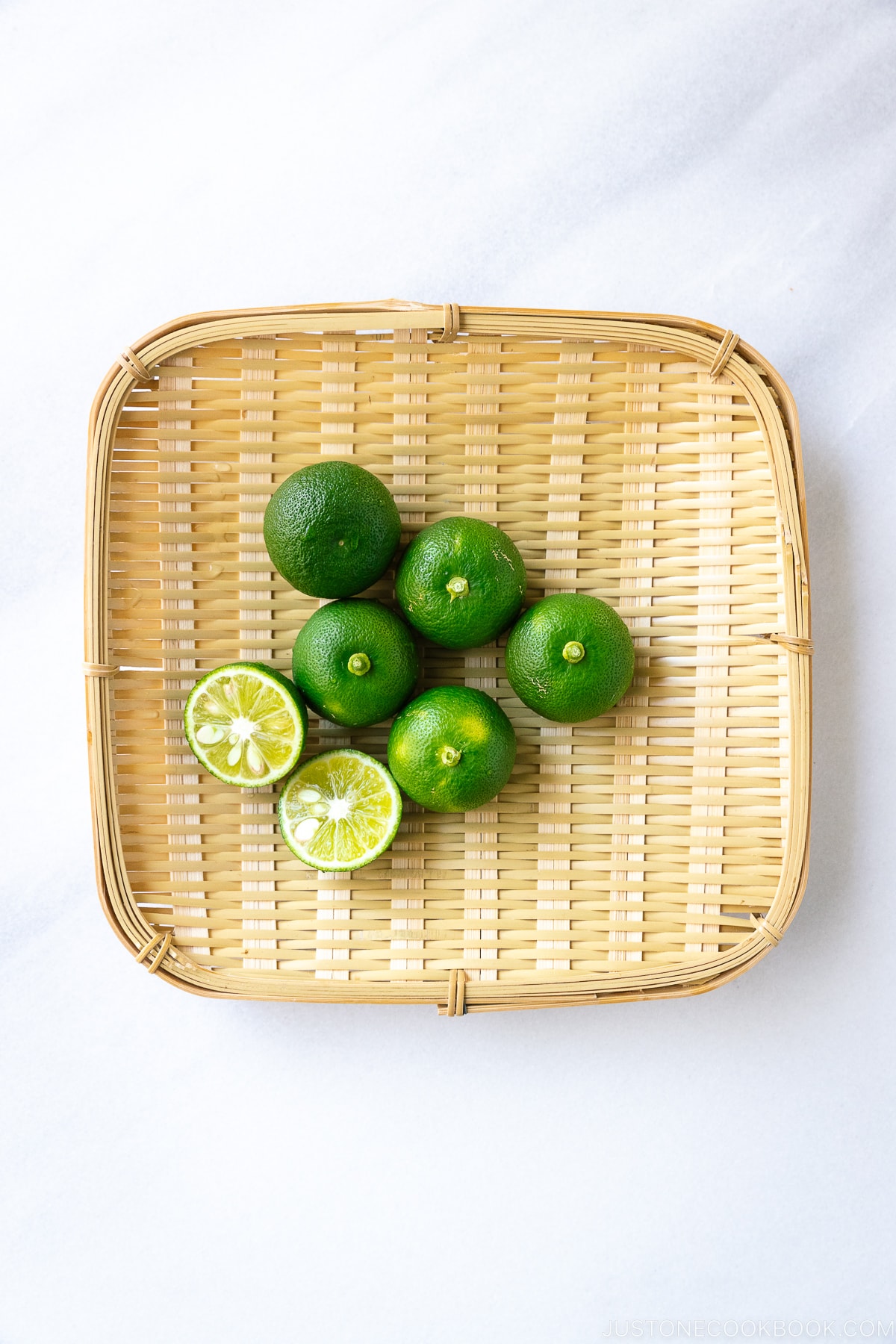 Sudachi (酢橘) is a small, round Japanese citrus fruit. It's incredibly sour, lime green in color, and with a thin skin. It's primarily grown in Tokushima prefecture, on the Shikoku island. The Japanese use sudachi juice and zest in cooking and as a garnish. You may be served a wedge or slices with grilled fish, matsutake, udon, soba, and hot pot.
What Is Sudachi
Sudachi (Citrus sudachi), literally "vinegar citrus," is a Japanese citrus. The Japanese use it to flavor foods, soft drinks, and alcoholic beverages. It's too sour to eat on its own but is most well-known as one of the ingredients in ponzu. It's the size of a golf ball and is harvested when the skin is deep forest green. While you can enjoy the ripened fruit, the aroma and flavor are most pronounced when it is still immature.
The sudachi fruit is a hybrid of mandarins, koji, papeda citrus, and tachibana orange. It's in season between August and September, although nowadays, it's available year-round as many trees are grown in greenhouses.
What Does It Taste Like
The fruit is juicy, aromatic, and tart with herbal undertones of cumin, dill, and white pepper. It's highly aromatic and has a higher juice content compared to limes and lemons.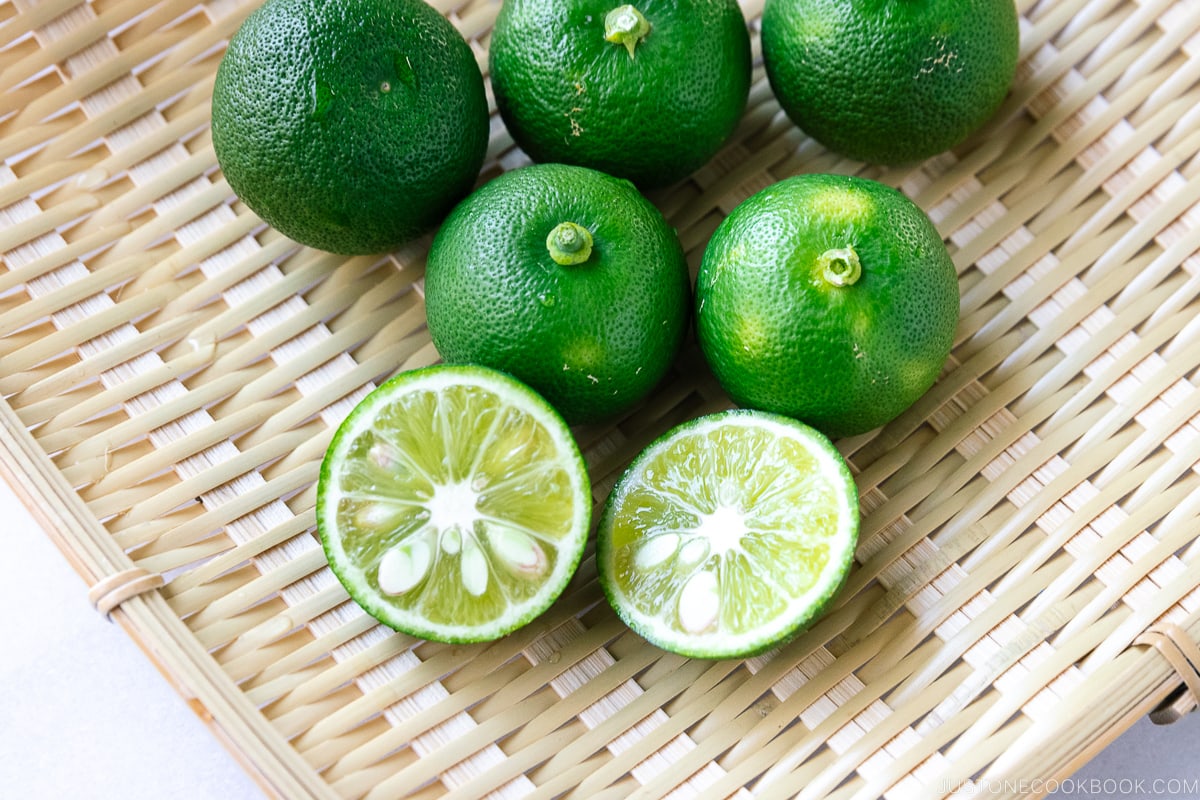 How To Use
You can use the juice and zest in cooking the same way as yuzu, but it has a more robust refreshing aroma and sourness. Use it like vinegar or soy sauce in salad dressings, marinades, and sauces. Add a wedge to grilled fish or chicken to cut the fattiness, top a noodle soup with thin slices for a refreshing aroma and color, or squeeze the juice into cocktails or carbonated water.
Recipes Using Sudachi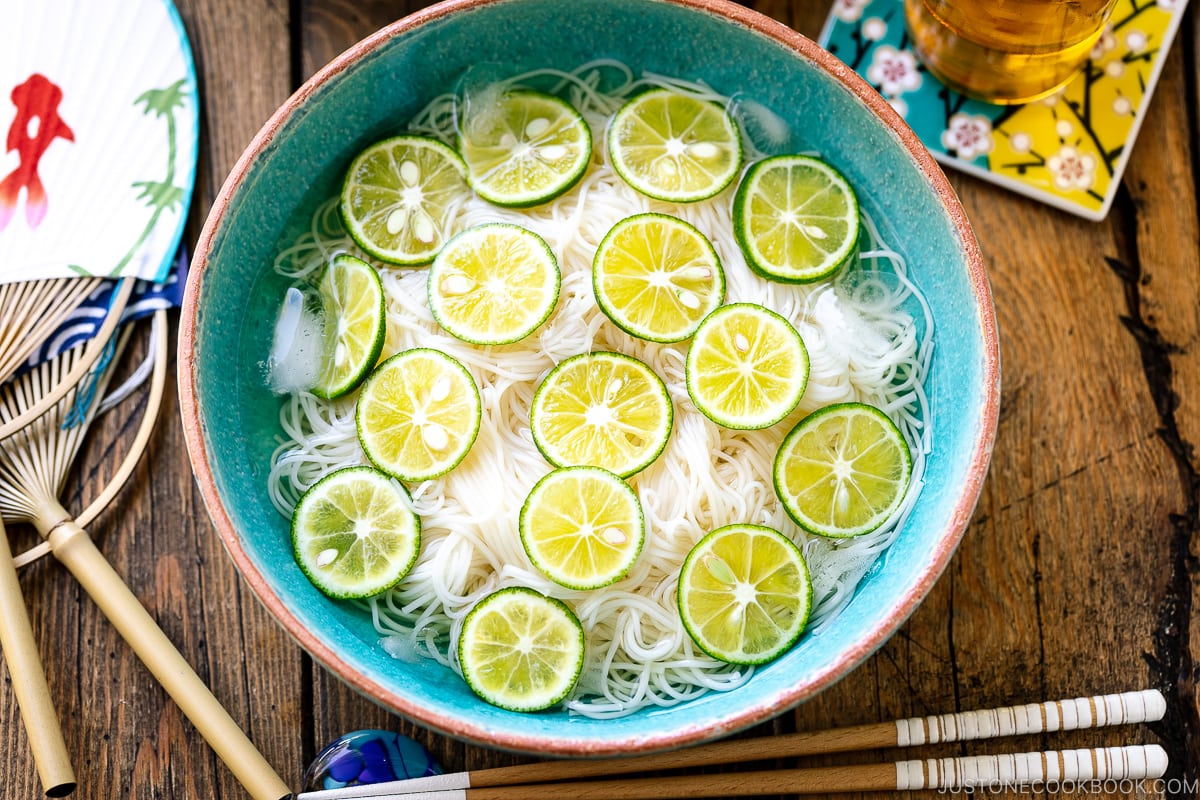 Where To Buy
You may be able to find the fruit or bottled juice at Asian or Japanese grocery stores. It may not be easy to find than yuzu as it's not as popular. Or you could grow it in your garden as I did!
How To Choose The Best
Choose fruits that feel dense and heavy to the touch with a strong aroma. Avoid those that have turned yellow, which means the fruit has ripened and the acidity is mellow.
How To Store
Store sudachi at room temperature for up to a week or in a mesh bag in the refrigerator for a month. Make sure to let it breathe.
You could also freeze the zest and juice.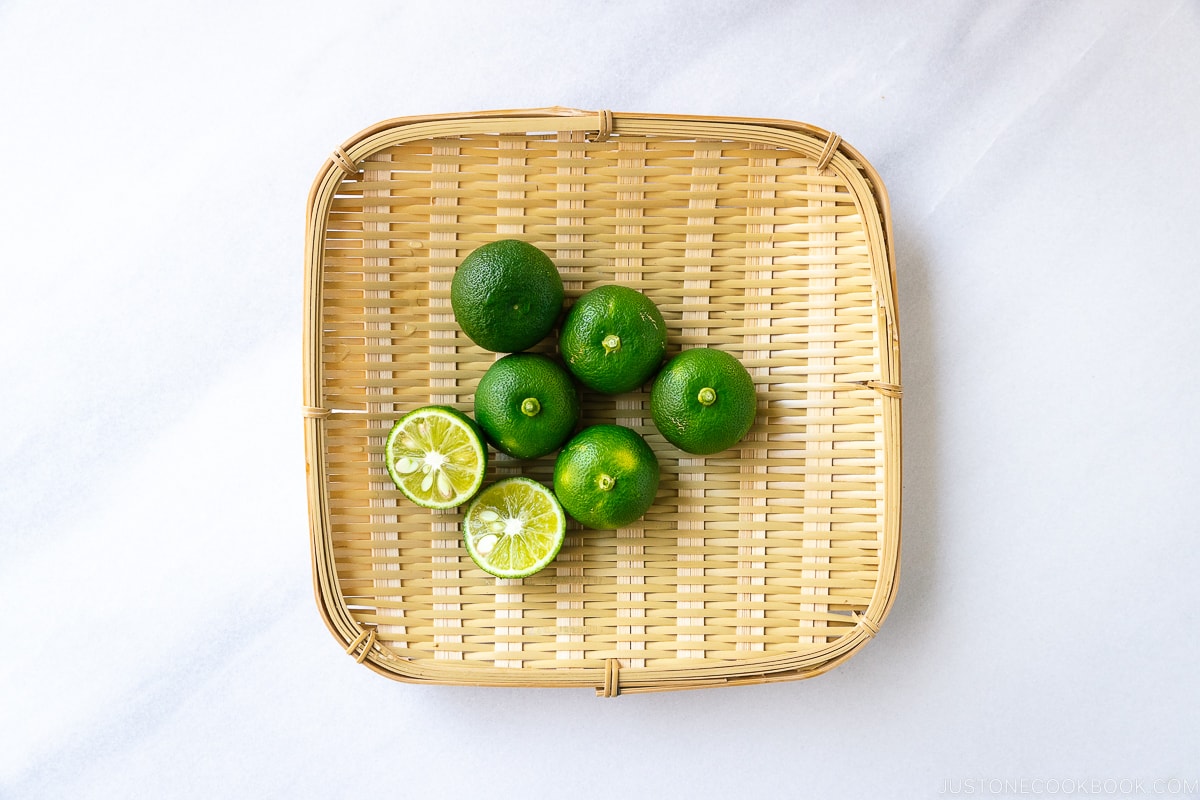 Substitutes
Depending on the dish, you can swap with similar citrus fruits such as limes or yuzu.
Health Benefits
Both the juice and zest are rich in potassium, vitamins A, C, and E, calcium, and dietary fiber. The juice contains citric acid. These nutrients can prevent swelling, increase immunity, increase your metabolism, help with fatigue recovery, and promote blood circulation.
The unique aroma contains flavonoids, which have antioxidant effects that prevent aging and reduce the risk of lifestyle-related diseases.
---
Wish to learn more about Japanese cooking? Sign up for our free newsletter to receive cooking tips & recipe updates! And stay in touch with me on Facebook, Pinterest, YouTube, and Instagram.