Yuzu is an intensely perfumed Japanese citrus valued for its rind and tart-sweet juice. It has a unique fragrance and flavor and is used in Japanese cuisine.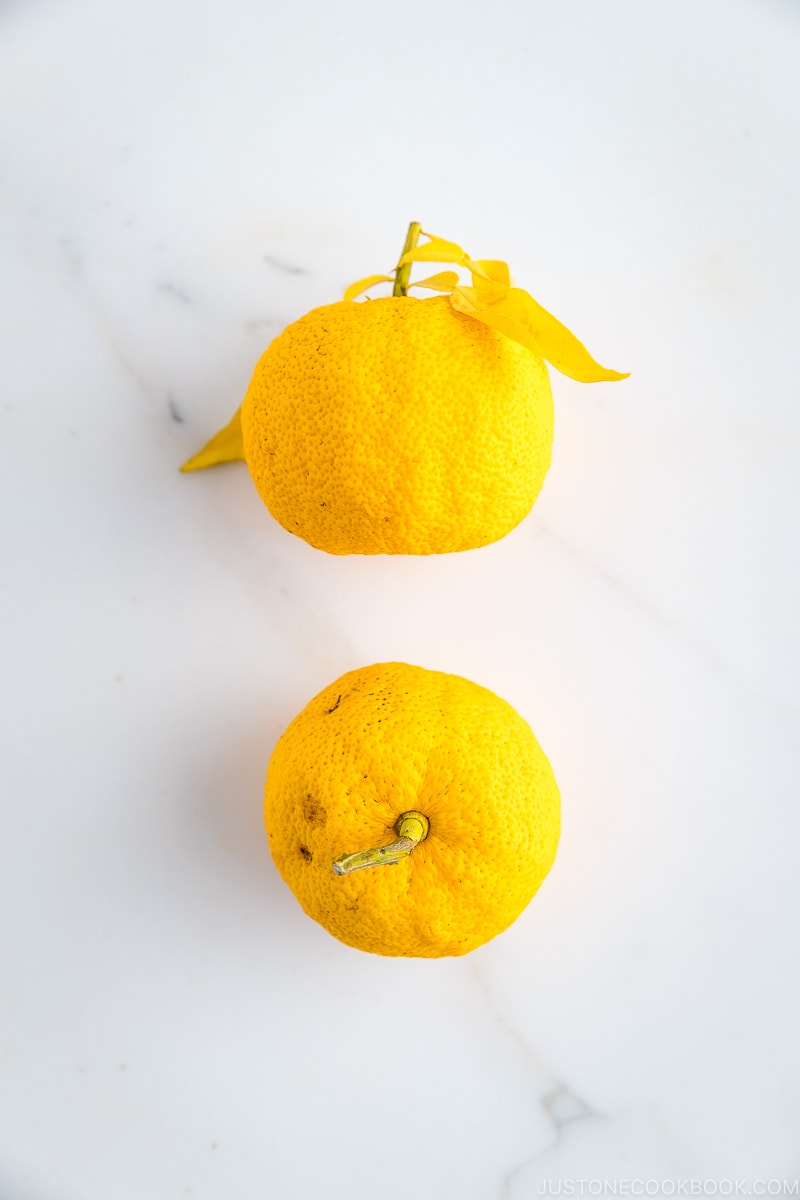 Yuzu (柚子), a small yellow or green citrus fruit, has a wonderful aromatic zest that retains its sourness even when cooked at high temperatures. It is thought to have originated in China before its popularity spread across Korea and Japan. In recent years, it has gained attention in the United States.
The Japanese also use it in non-food products such as perfumes, soaps, and cosmetics and add it to the Toji bathwater (winter solstice). The Japanese believe soaking in a yuzu bath helps increase circulation, heal dry skin, and prevent sicknesses.
What Is Yuzu
Yuzu (Citrus junos) is a yellow or green citrus fruit that's slightly flattened, about 5-10cm/2-4 in diameter. It's a hybrid between the satsuma mandarin and the ichang papeda. The peel is thick and pebbly with lots of oil glands. The fruit is forest green and matures to sunshine yellow when ripened. There's very little juice and lots of seeds inside.
It's prized in East Asian cuisine for its highly aromatic zest and floral juice. It's also an expensive fruit, so consider yourself lucky if you can find it fresh!
What Does It Taste
The juice tastes like a blend of sour, sweet, and floral flavors mixed with lime, grapefruit, and mandarin notes. The taste is more complex than the juice of lemon or lime.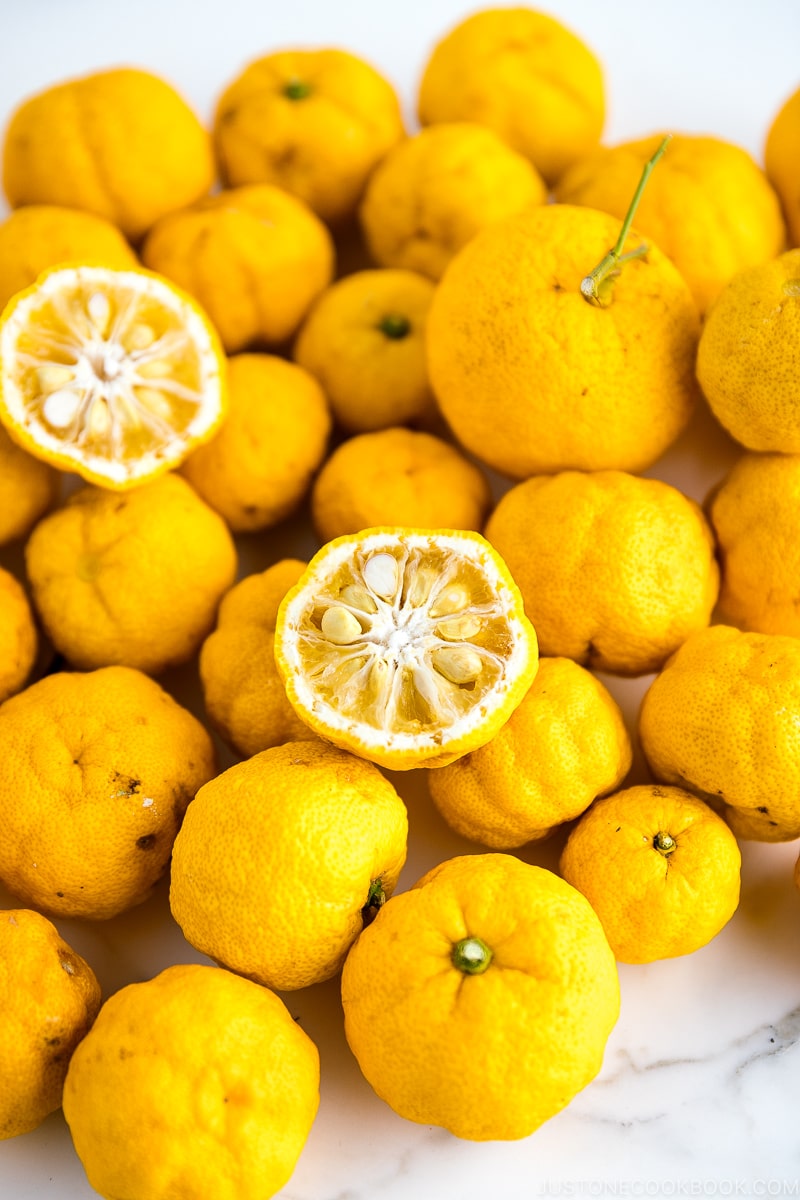 How To Use
The Japanese use it in many savory dishes and desserts. Use the juice in sauces, dressings, marinades, and cocktails. The Japanese use the juice to make ponzu, a citrusy umami-rich dipping sauce.
Read my post here on how to use the zest, such as in pound cakes, jams, or garnish, and make fresh ponzu with the juice.
Yuzu Products
Check out these yuzu products to add zesty floral flavors to your cooking.
Yuzu Extract /Juice
Drizzle yuzu extract on grilled fish or meat for a refreshing palate cleanser, like how you use lemon in your cooking.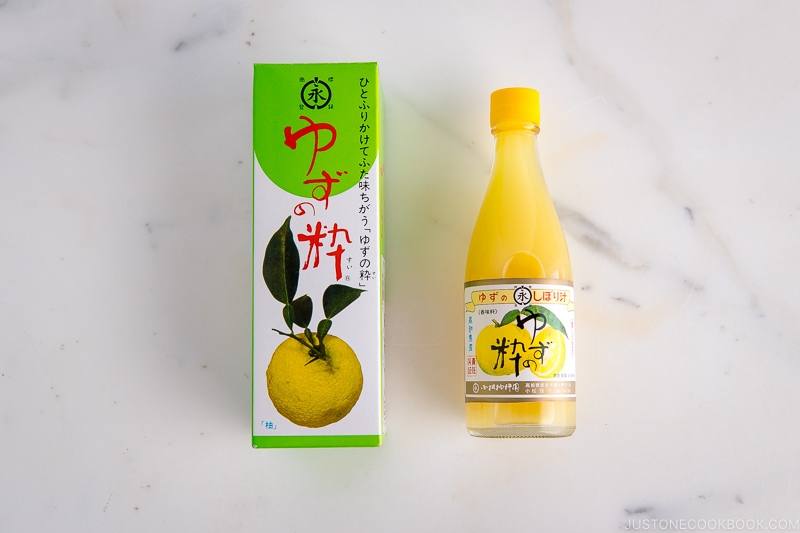 Freeze-Dried Yuzu Zest
Drop a few strands in clear soup or as a garnish on hot tofu to elevate the aroma and flavor.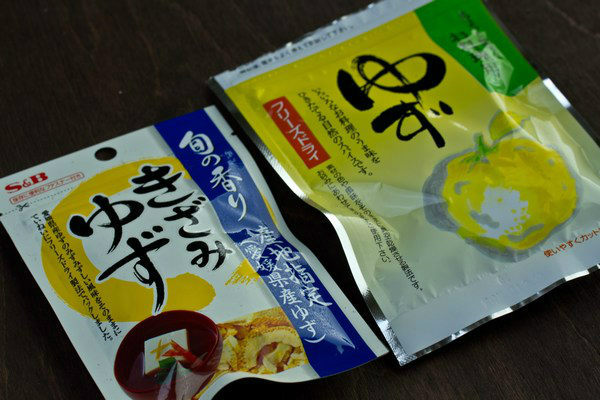 Yuzu Kosho
Yuzu kosho is a fiery fermented spice paste made of yuzu peel, green chili peppers, and salt. It is a condiment for hot pot dishes, miso soup, sashimi, and sauce/seasonings/dressings.
Read more about yuzu kosho here.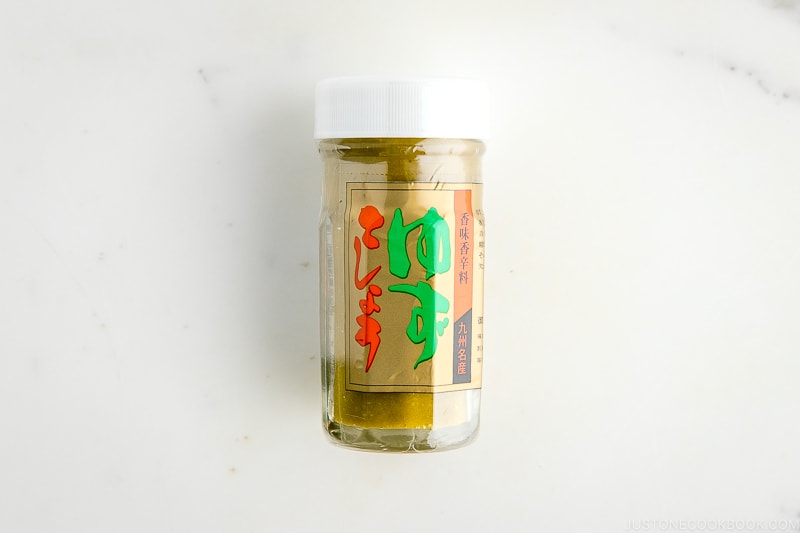 Yuzu Tea (Yuja Cha, Citron Tea)
Dissolve a few spoonfuls of yuzu marmalade to make yuzu tea, a sweet and citrusy non-caffeinated tea. It's rich in vitamin C and citric acid, an excellent cold remedy.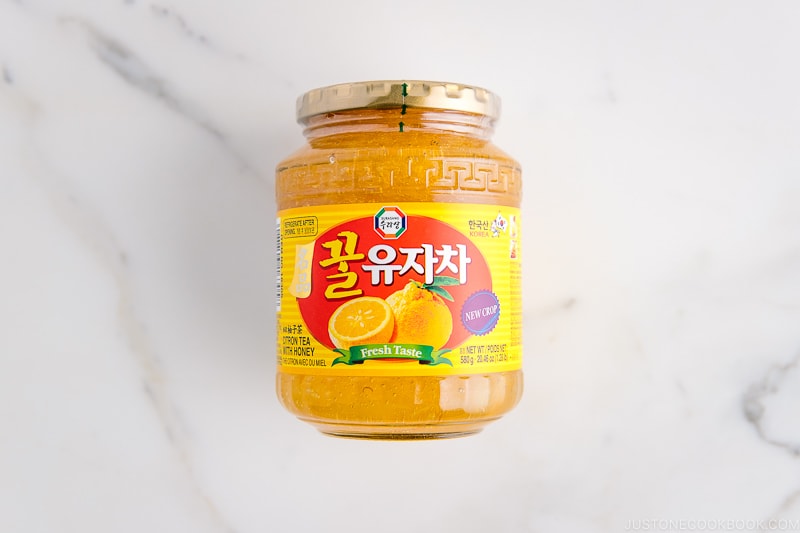 How To Choose The Best
Pick fruits that are fresh-looking, aromatic, and blemish-free. It should feel slightly spongy when pressed as it doesn't contain much juice like lemons.
Green yuzu is unripened and extremely firm with a tiny amount of juice. It has a more refreshing and sharp aroma than when ripened.
How To Store
While you can keep them at room temperature, it's best stored in a paper bag and fridge, where they'll last about two weeks. To extend its storage, thickly peel the zest into sections, wrap them in plastic wrap, and then store them in a zip lock bag. Extract the juice and freeze it in ice trays. You can also keep the whole fruit in the freezer.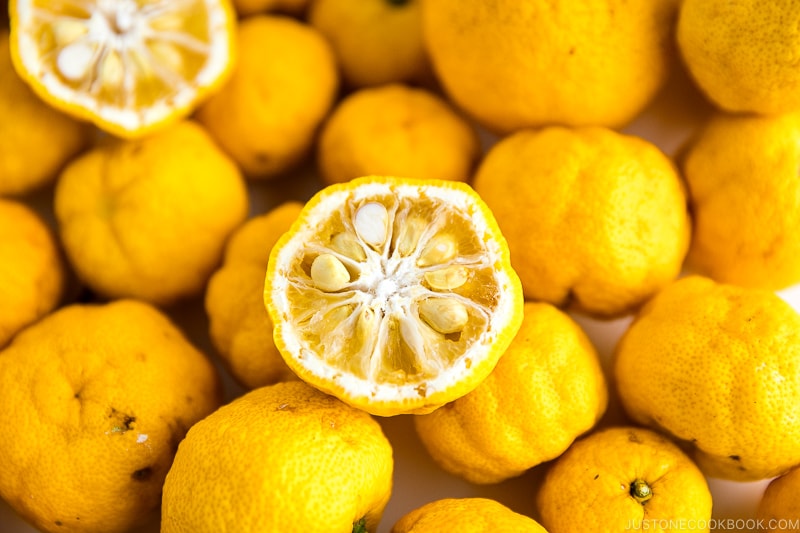 Where To Buy
You can purchase the citrus during winter at Japanese grocery stores, specialty stores, and farmer's markets. Some online stores sell it here and here.
You can find many yuzu products listed above at Japanese, Korean, and Asian grocery and specialty food stores.
You can even grow it in your garden! I have been growing my yuzu tree for a few years.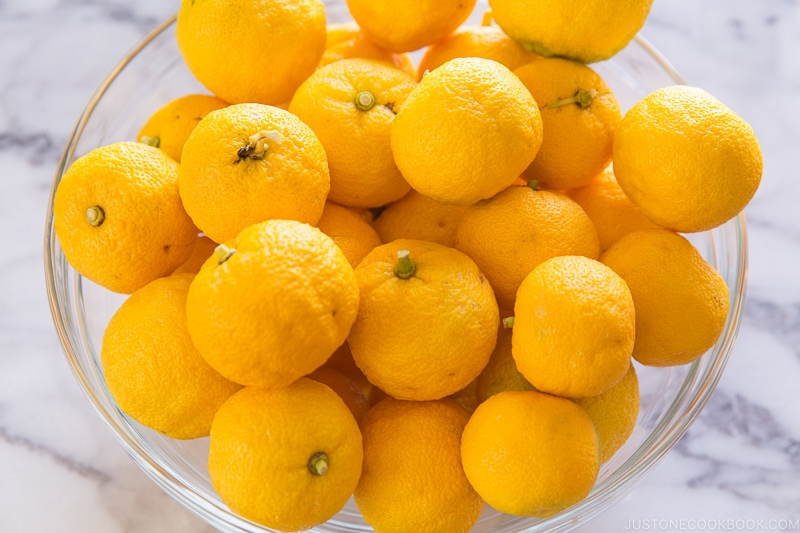 Yuzu Recipes
Substitute
You could use Meyer lemons for similar fragrant citrus fruit.
Health Benefits
Yuzu is an excellent source of vitamin C, which helps boost the immune system and promote collagen. It also contains carotenoids, flavonoids, and limonoids, antioxidants, which may improve blood flow, fight cancer cells, and promote heart health.
The aroma may also have some benefits when used in aromatherapy. Studies have shown that it can lower tension, anxiety, anger, and fatigue and improve concentration, productivity, and energy levels.
---
Wish to learn more about Japanese cooking? Sign up for our free newsletter to receive cooking tips & recipe updates! And stay in touch with me on Facebook, Pinterest, YouTube, and Instagram.