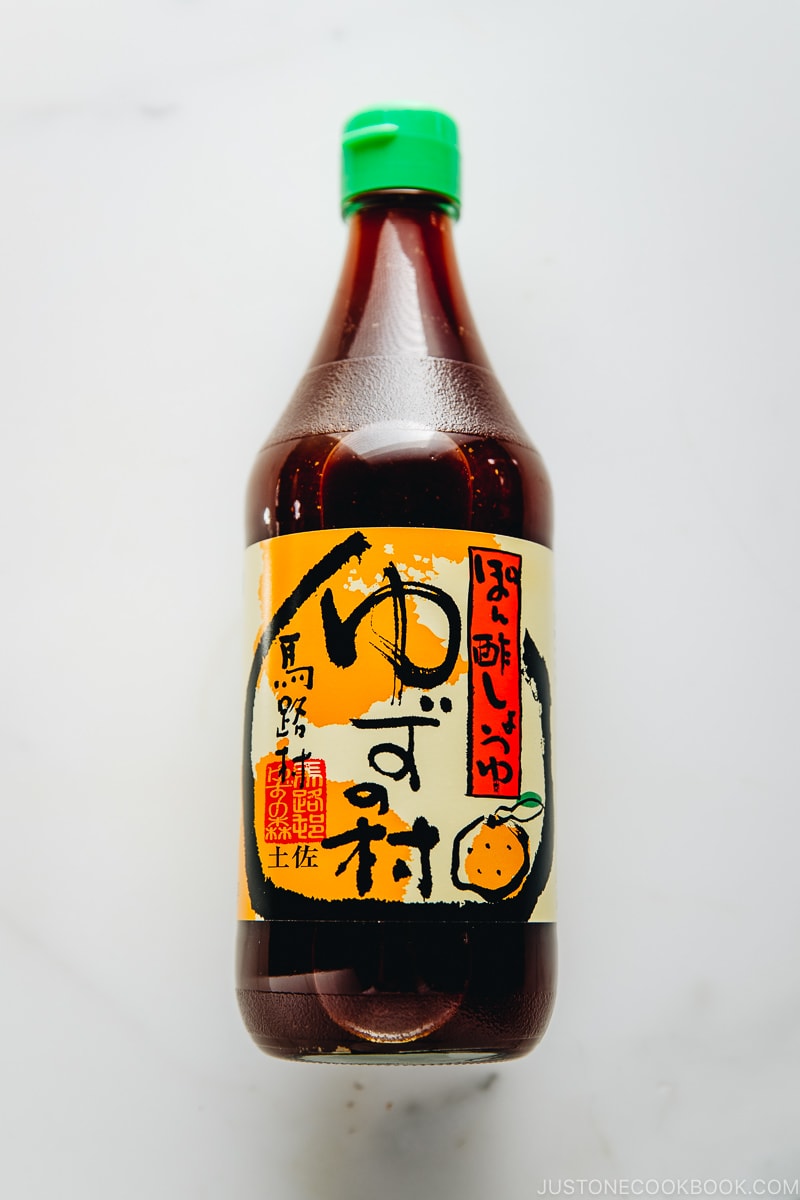 What is Ponzu Sauce
The word Ponzu is derived from the Dutch word "pons", which means citrus juice. Originally "ponzu" contains just the citrus juice of sudachi, yuzu, and kabosu and vinegar, and it did not include soy sauce.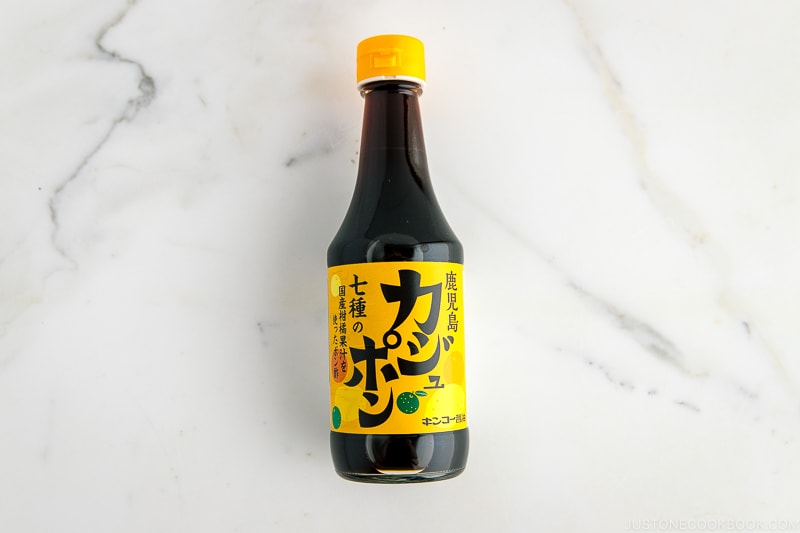 However, these days when most of Japanese recipes refer "Ponzu", it usually means Ponzu Shoyu (shoyu means soy sauce in Japanese) which contains a mix of ponzu (= citrus), soy sauce, sugar or mirin, and dashi.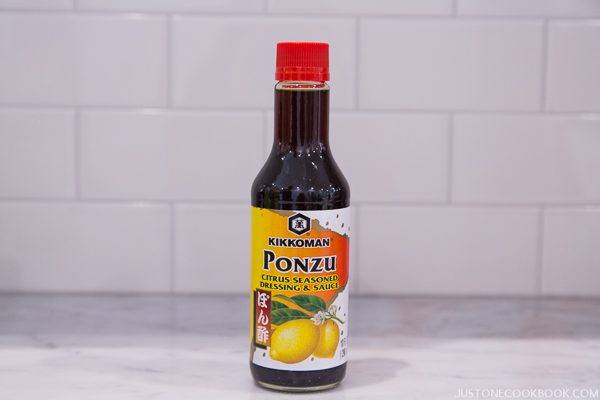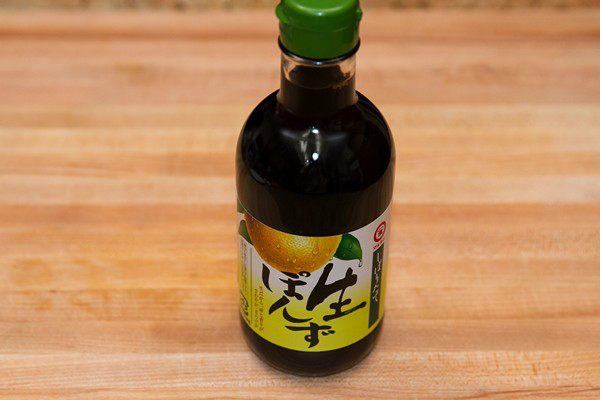 Ponzu sauce has a refreshing taste and is used as a dipping sauce for many food such as a dipping sauce for Shabu Shabu or used as a dressing.
How To Make Homemade Ponzu Sauce
If you cannot find Ponzu in your local Japanese or Asian grocery stores, you can make Homemade Ponzu.
Quick Ponzu Substitute
Combine 1 Tbsp rice vinegar, 2 tsp soy sauce, 1-2 tsp lemon juice, and 2-3 tsp mirin or orange juice.

Recipes Using Ponzu
If you like to see recipes using ponzu, please click here.