Ponzu is a Japanese citrus sauce. It's light, refreshing, and used as a dressing or finishing sauce.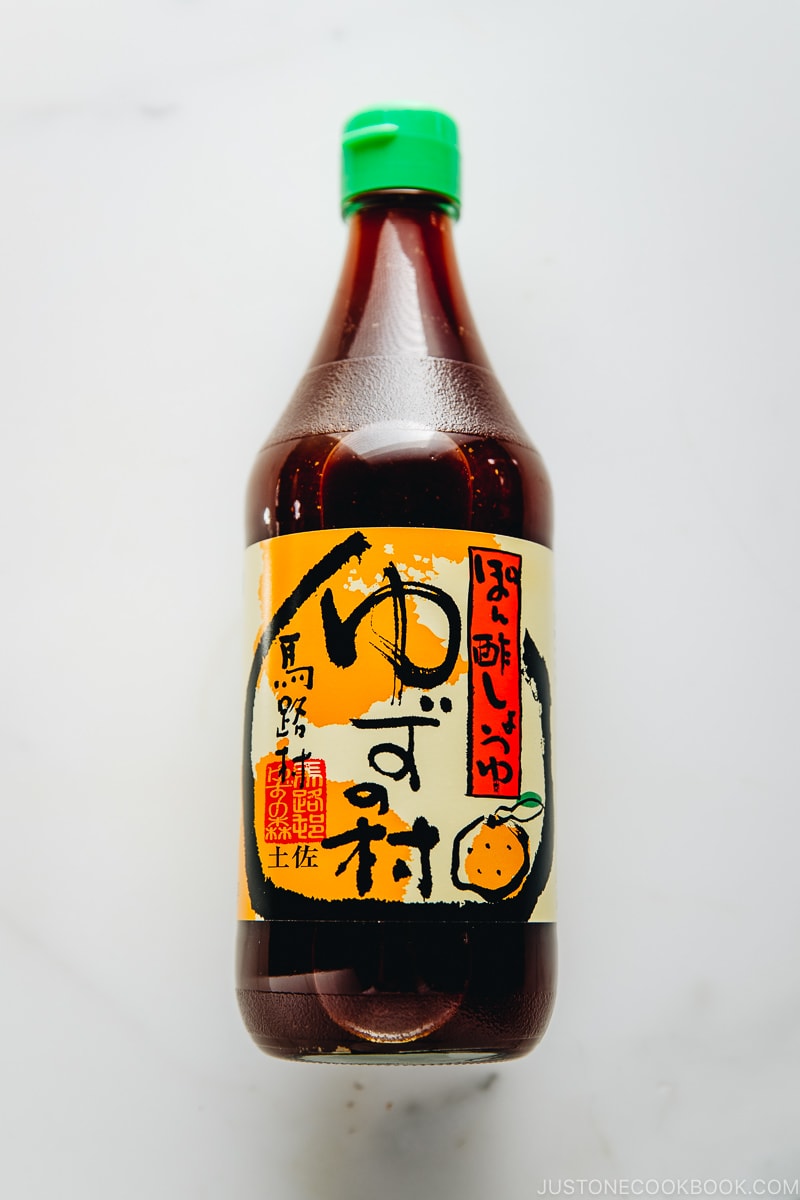 Ponzu is an all-purpose citrus soy sauce condiment used as a finishing sauce or for dipping shabu shabu or hot pot dishes. Most Japanese people buy the commercial variety, but you can also make it with fresh citrus juice and soy sauce.
What Is Ponzu
There are several origin stories to its name, but one is that it is derived from the Dutch word "pons" which means citrus juice, and "su" (Japanese for vinegar). Initially, it contained the citrus juice of sudachi, yuzu, kabosu, daidai, and rice vinegar and did not include soy sauce.
However, these days when most Japanese recipes refer to it, it usually means Ponzu Shoyu (shoyu means soy sauce), which contains a mix of Japanese citrus juices, soy sauce, sugar or mirin, and dashi.
What Does It Taste Like
It has a refreshing and light taste with an umami aftertaste.
Does Ponzu Contain Gluten
Yes, it contains gluten from the wheat in soy sauce. If you're gluten intolerant, look for gluten-free ponzu or make it from scratch using gluten-free soy sauce.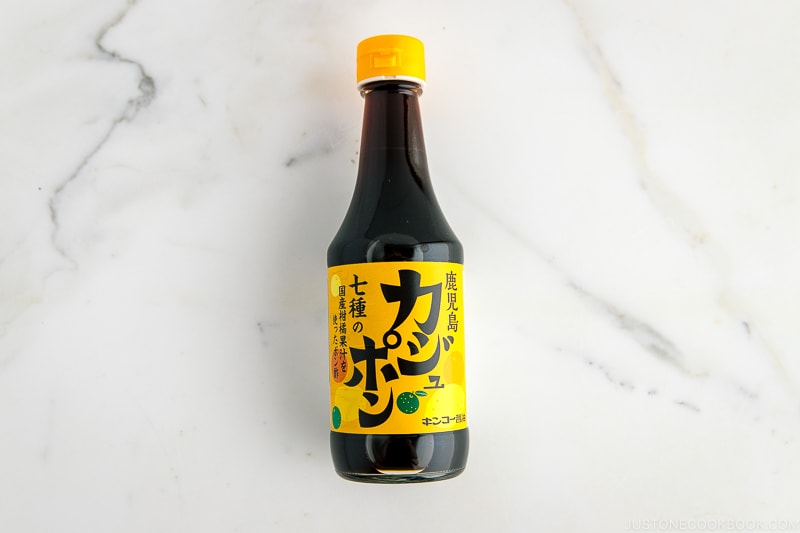 How To Use
It's an all-purpose, all-mighty sauce. To preserve its citrus flavors, it's best to use it as a finishing sauce and not to cook it. Use it as a salad dressing, a dipping sauce for hot pot or gyoza, or a seafood marinade. You could also drizzle it over grilled steak, protein, tofu, and vegetables.
In Kochi prefecture (southern Japan), it's eaten with katsuono tataki (鰹のたたき), thick cuts of seared raw bonito. Usually, the Japanese use soy sauce for sashimi, but ponzu is the choice for raw bonito.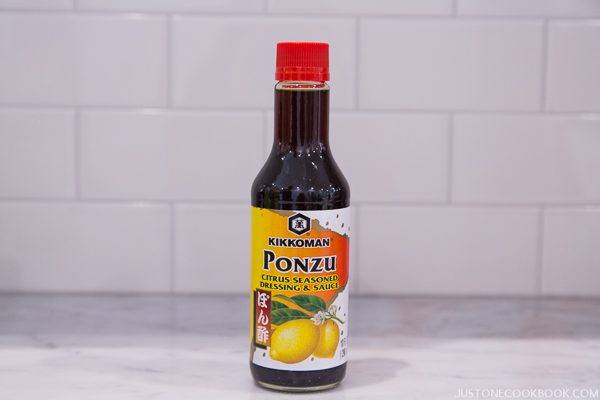 Recipes Using Ponzu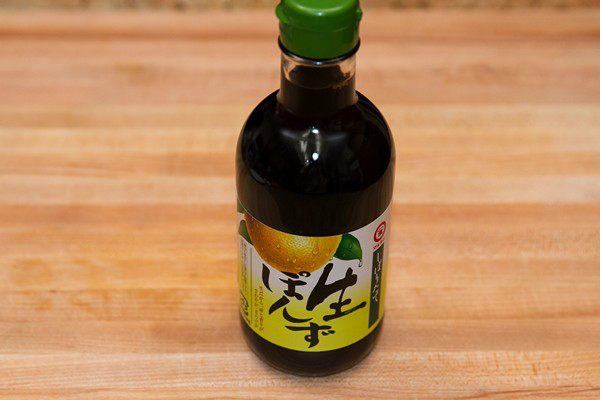 How To Make Homemade Ponzu Sauce
You can make Homemade Ponzu with just a few ingredients!
Where To Buy
Find bottles at most Japanese and Asian grocery stores. It's usually sold in glass bottles with some sediment from the citrus, kombu kelp, and bonito flakes (it's edible and not a sign of poor storage).

Substitutions
In a pinch, combine the following in a small saucepan and bring it to a simmer. Store in the refrigerator and use quickly.
1 tablespoon rice vinegar
2 teaspoons soy sauce
1-2 teaspoon lemon or lime juice
2-3 teaspoon mirin or orange juice
---
Wish to learn more about Japanese cooking? Sign up for our free newsletter to receive cooking tips & recipe updates! And stay in touch with me on Facebook, Pinterest, YouTube, and Instagram.