Yuzu koshō is a Japanese paste that originated in Kyushu, Japan. It is a fermented paste made from chili peppers, yuzu citrus peel, and salt.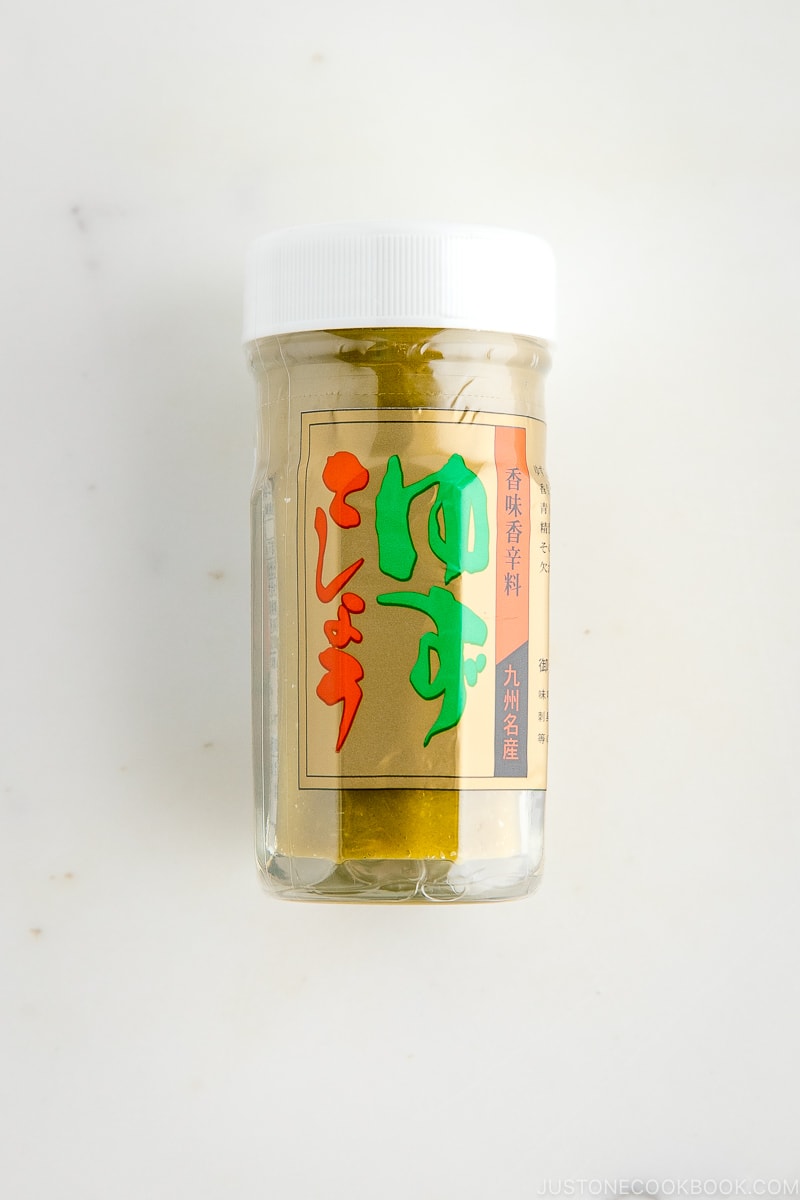 Yuzu koshō (柚子胡椒) is a Japanese citrus chili paste that originated in Kyushu, in southern Japan. It is a paste made from chili peppers, yuzu zest (a Japanese citrus fruit), and salt, which is then fermented.
What Is Yuzu Kosho
A fiery, spicy, salty paste, yuzu kosho is a versatile finishing condiment. It consists of just three ingredients, yet it's potent and concentrated. It is usually used as a condiment for hot pot dishes, miso soup, sashimi, tempura, sauce/seasonings, and salad dressings.
If you can buy enough yuzu citrus, you can make it at home! Combine chili peppers, fresh yuzu zest, and sea salt. Either pound with a mortar and pestle or whiz in a food processor, then pour in the yuzu juice. Transfer it into a container and let it rest in the fridge for a week or longer.
Varieties Of Yuzu Kosho
There are two types of yuzu kosho: green and red.
Green yuzu kosho consists of green yuzu and green chili peppers. It's spicier with a fresh and sharper flavor.
Red yuzu kosho consists of ripe yellow yuzu and red chili peppers. It's less spicy compared to green, with a richer taste.
What Does It Taste
It's spicy, citrusy, salty, and with a deep umami flavor from the fermentation.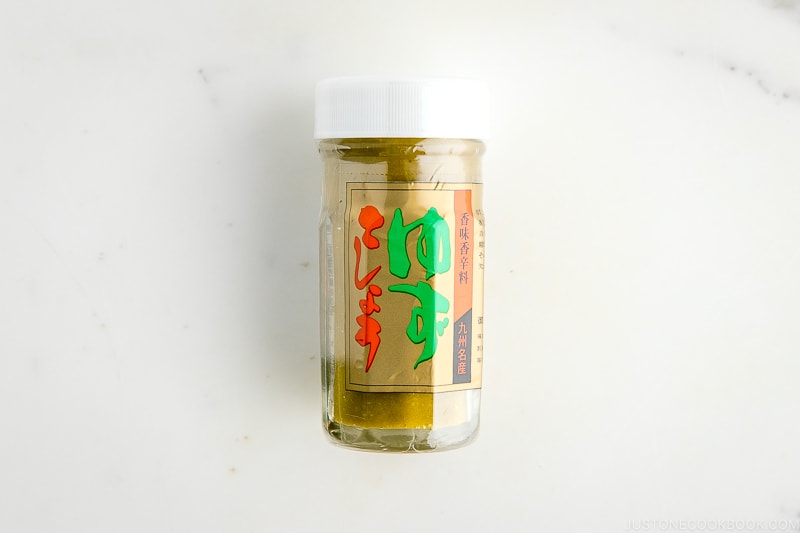 How To Use
The Japanese use yuzu kosho to add a kick to hot pot dishes, noodles, sashimi, miso soup, or as a dipping sauce. Many non-Japanese chefs outside of Japan use it to marinate and season proteins such as prawns, chicken, and vegetables before cooking. The spiciness can add depth and flavor to your dish without being overpowering.
It's potent and a little goes a long way. Try a dab before use.
Where To Buy
Most Japanese grocery stores like Mitsuwa and Nijiya and Asian supermarkets carry yuzu kosho in the condiments section (at Nijiya, it's on the Japanese spice/salt shelf). You can also find it on Amazon and online retail sites.
It is sold in jars, tubes, or pouches.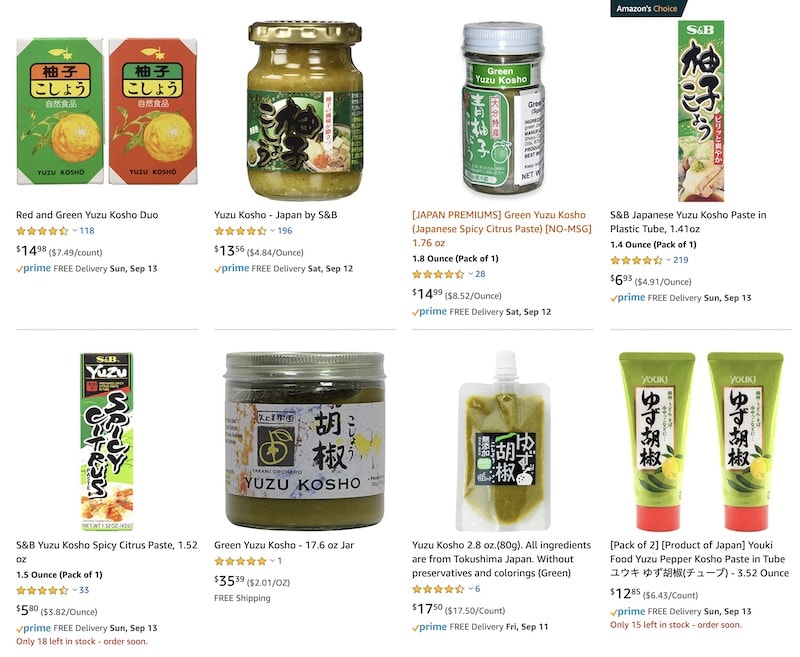 How To Choose The Best
When in doubt, check the ingredient list. It should only contain three ingredients: chili peppers, yuzu, and salt.
How To Store
Before opening the package, it can be stored in a cool dark place for up to a year.
After opening, keep it in the refrigerator for up to 2 months and in the freezer for up to 1.5 years. As it's high in salt, it won't spoil easily.
Recipes Using Yuzu Kosho
---
Wish to learn more about Japanese cooking? Sign up for our free newsletter to receive cooking tips & recipe updates! And stay in touch with me on Facebook, Pinterest, YouTube, and Instagram.