Yuzu koshō is a Japanese condiment that originated in Kyushu, Japan. It is a fermented paste made from chili peppers, yuzu peel, and salt.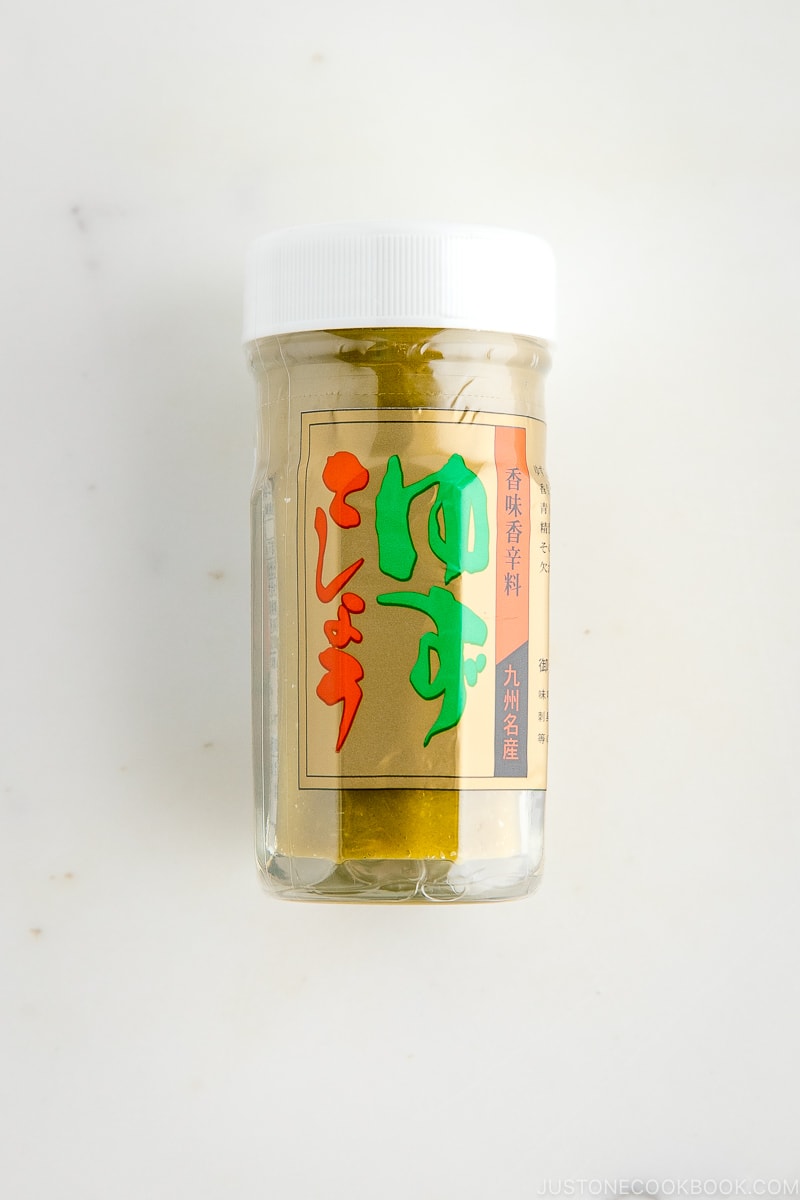 What is Yuzu Kosho
Yuzu koshō (柚子胡椒) is a Japanese seasoning, originated in Kyushu, the third largest and most southern of the four main islands of Japan. It is a paste made from chili peppers, yuzu peel, and salt which is then allowed to be fermented.
Green yuzu kosho – green yuzu + green chili peppers (spicier)
Red yuzu kosho – yellow yuzu + red chili peppers (less spicy)
Yuzu kosho is usually used as a condiment for hot pot dishes, miso soup, sashimi, and sauce/seasonings/dressings. My recipes using Yuzu Kosho are listed below.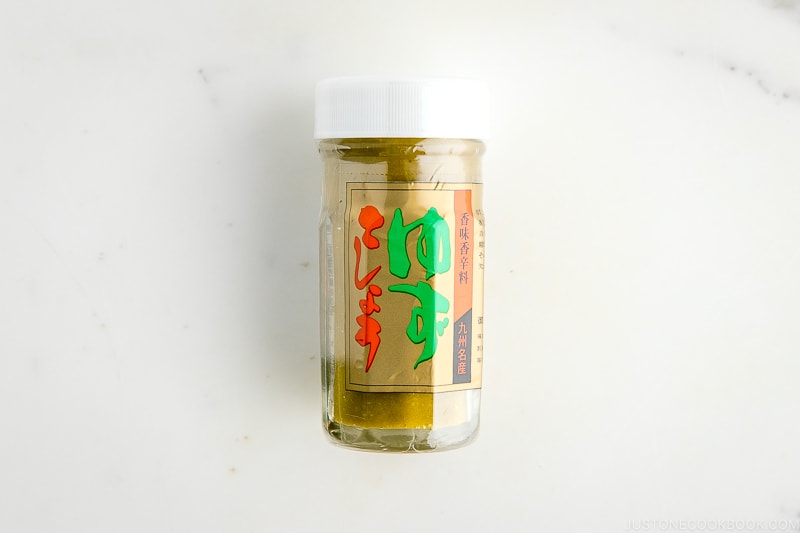 Where to Buy Yuzu Kosho
Most Japanese grocery stores like Mitsuwa and Nijiya carry yuzu kosho bottles in the condiments section (at Nijiya, it's in the Japanese spice/salt shelf). You can purchase this yuzu kosho or other brands on Amazon as well.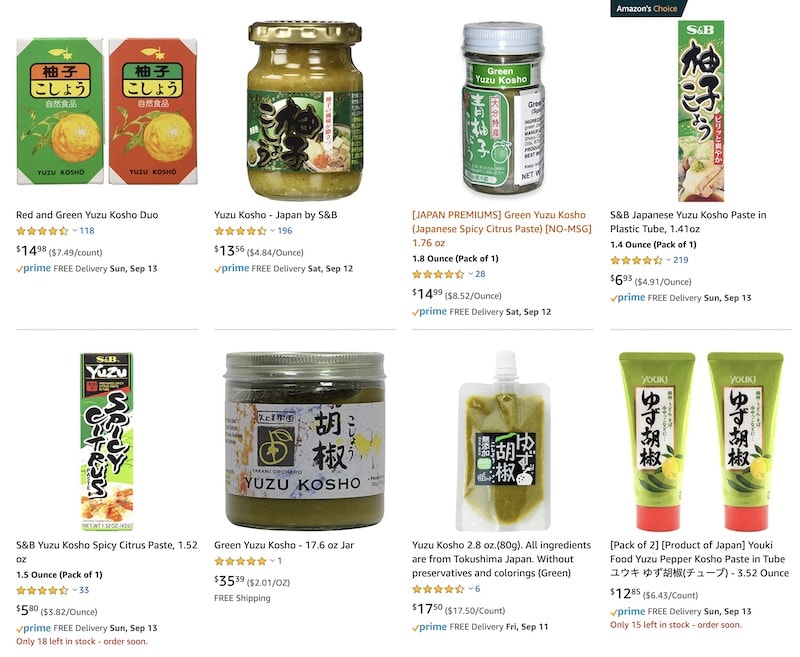 How to Store Yuzu Kosho and How Long It Lasts
Before opening the package, it can be stored in a cool dark place for up to a year.
After opening, you can keep yuzu kosho in the refrigerator for up to 1-2 months and in the freezer for up to 1 to 1.5 years.
Recipes Using Yuzu Kosho
Udon noodle soup
Pasta
Steaks
Fried rice
Burrata Crostini with Ikura and Yuzu Pepper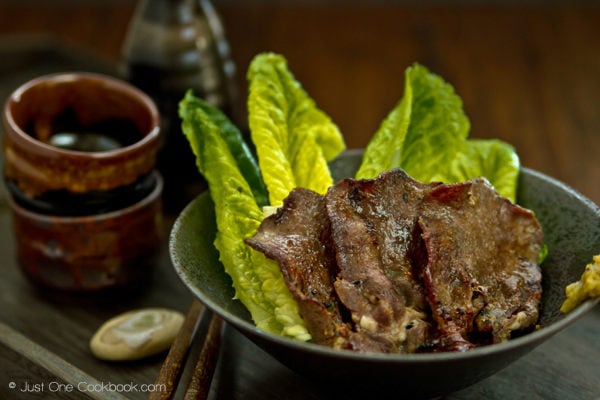 Hamachi Teriyaki (Yellowtail) with Yuzu Kosho