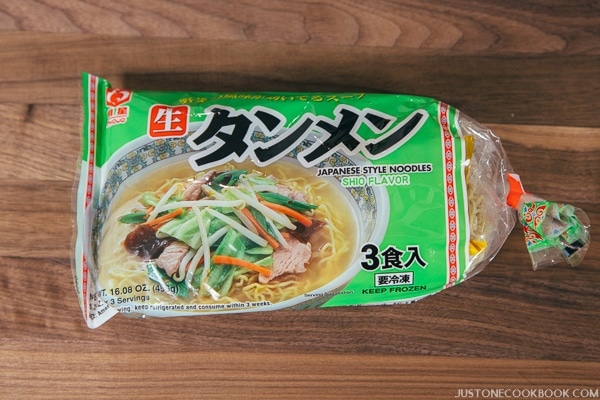 Tan-men (タンメン) is a type of ramen soup noodle that is flavored with chicken stock and salt and topped with stir-fried pork and vegetables. It's one of the quickest ramen bowls you can make at home.
To make Tan-men, look for Japanese-style curly noodles. The noodles are thin and have some chewy and springy texture. Pictured above is the noodles from Tan-Men package you can find at Japanese grocery stores. The package comes with 3 packs of noodles and soups. I use only the noodles and make my own soup broth from scratch.
If you can't find this type of noodles, here are some other options. Ramen noodles or Chinese style curly noodles can also be used to make tan-men.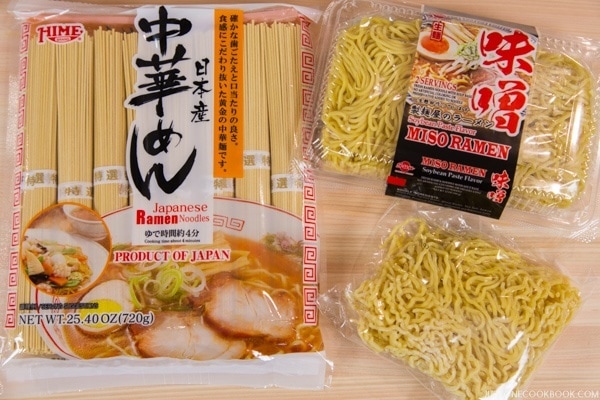 Here is my tan-men recipe which I know you'll enjoy: