Tan-men noodles are wavy wheat noodles specifically for tan-men. The commercial packages usually come with a soup base, so you can easily make it for a quick meal.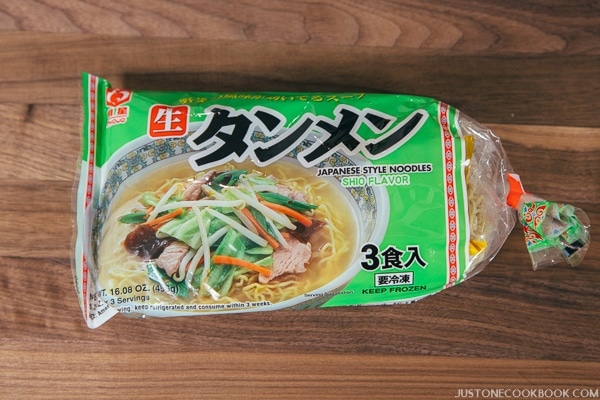 Tan-men (タンメン) is a type of ramen soup noodle dish. The broth is a light chicken stock topped with stir-fried pork and vegetables. The noodles are regular ramen noodles, either straight or wavy. It's one of the quickest homemade ramen bowls you can make at home.
Table of contents
What Is Tanmen Noodles
Tanmen noodles are wavy yellow noodles used in tanmen. Tanmen is a loaded ramen dish featuring stir-fried vegetables, such as cabbage, onions, carrots, wood ear mushrooms, green onions, and bean sprouts. The ramen broth is light and clear.
It was also featured in the Japanese drama "Midnight Diner (深夜食堂)."
Tantanmen or dan dan noodles (坦々麺) is a different ramen noodle soup, a Sichuan dish featuring ground pork and sesame paste soup base.
What Does It Taste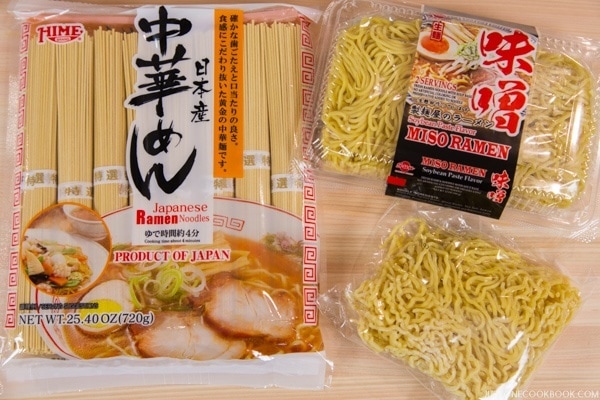 Where To Buy
Fresh or dried tan-men noodles can be found at Japanese and Asian grocery stores.
Pictured above is the variety of ramen noodles I found at my local Japanese grocery stores. I also found a package of tan-men noodles and soup. It comes with three packs of noodles and soups. I use only the noodles and make the soup broth from scratch.
Substitutions
If you can't find the specific package of tan-men noodles, use regular ramen noodles or Chinese wheat-based noodles.
---
Wish to learn more about Japanese cooking? Sign up for our free newsletter to receive cooking tips & recipe updates! And stay in touch with me on Facebook, Pinterest, YouTube, and Instagram.