We have less than seven weeks left in 2016. I cannot believe how fast time flies, and I feel like each year is shorter by a month! With Thanksgiving just around the corner, I wanted to take this moment to tell you (my wonderful readers, family, and friends) how much I appreciate you. 
…I am thankful for this amazing opportunity to share Japanese cuisine and culture with you, and in return, I get to connect with so many of you from around the world. 
…To many of you who I have gotten to know at a personal level, your support and friendship means the world to me. Because of you, Just One Cookbook has evolved from just a food blog into a diverse community, where we share our passion for experiencing other cultures and cooking (and eating!) delicious food.
…To so many of you who help spread the word about JOC, whether it's through social media or word-of-mouth, this space would not be where it is today without your kindness and curiosity. 
…Having readers like you make it all worth while. You have brought so much inspiration, so much joy, and so much meaning to my work. I am beyond grateful for your encouragement and support. So THANK YOU for being on this journey with me.♥
Introducing JOC Team
I also want to thank my wonderful team!
This past summer, I realized that I needed help in different areas of the blog, so I could free up my time to focus on testing recipes and creating content, and most importantly, to connect with all of you through emails, blog comments, and social media. (And to finally sleep for six hours!) 
So Mr. JOC and I put together an awesome team. Please welcome Reese, K, and Richard: 
Even though their work is behind the scenes, they are all helping to improve your experience on the blog and growing the JOC community every day! Please read more about them in my About page.
Looking for a Way to Give Thanks?
If you are looking for a way to give gratitude, please join with me in support of the Nozomi Project.
The Nozomi Project is a social enterprise in Ishinomaki, Japan, where women make beautiful accessories from broken pottery left by the 2011 Tohoku Earthquake and Tsunami. Even though five years have past, the area is still recovering from this tragedy and needs your help to rebuild their community.
We can support the Nozomi Project by:
Purchase their beautiful accessories (visit the site to browse).
Wear them often.
And sharing with others about the jewelry and the Nozomi Project.
After I published this post last year, the Nozomi Project broke a record in sales, all because of your generous support! The JOC community is bigger than last year, so even with a small contribution from many of you, we can break the sales record again, and make a huge difference in the lives of women in Ishinomaki.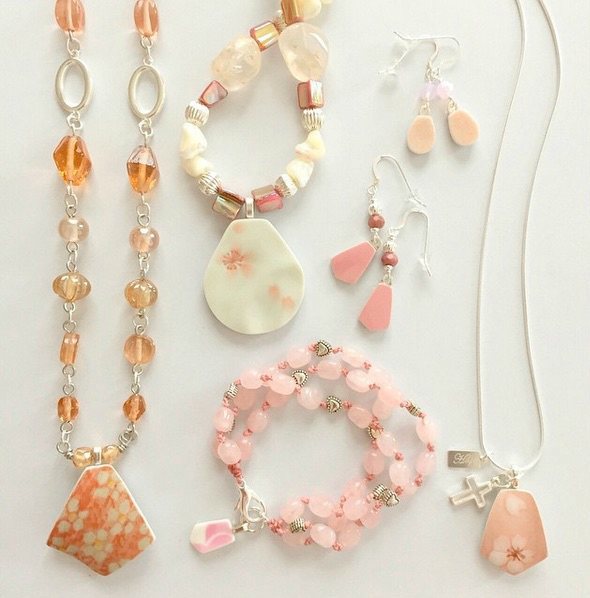 Gorgeous jewelry made by the Nozomi Project ladies.
Christmas Ornaments Worldwide Giveaway
Many JOC readers became a fan and great supporter of the Nozomi Project. The Nozomi Project is very thankful for your continued support. As token of their gratitude, they picked 3 beautiful Christmas ornaments for Just One Cookbook readers and I'm hosting a worldwide giveaway on behalf the Nozomi Project.
Please click here for your chance to enter to win! They have so many beautiful christmas ornaments on their website, so click here to check it out!
Don't want to miss a recipe? Sign up for the FREE Just One Cookbook newsletter delivered to your inbox! And stay in touch with me on Facebook, Google+, Pinterest, and Instagram for all the latest updates.