Unagi, or freshwater eel, is a popular summertime food in Japan to combat the summer heat. It has a rich flavor thanks to its natural fattiness and the sweet soy sauce-based glaze.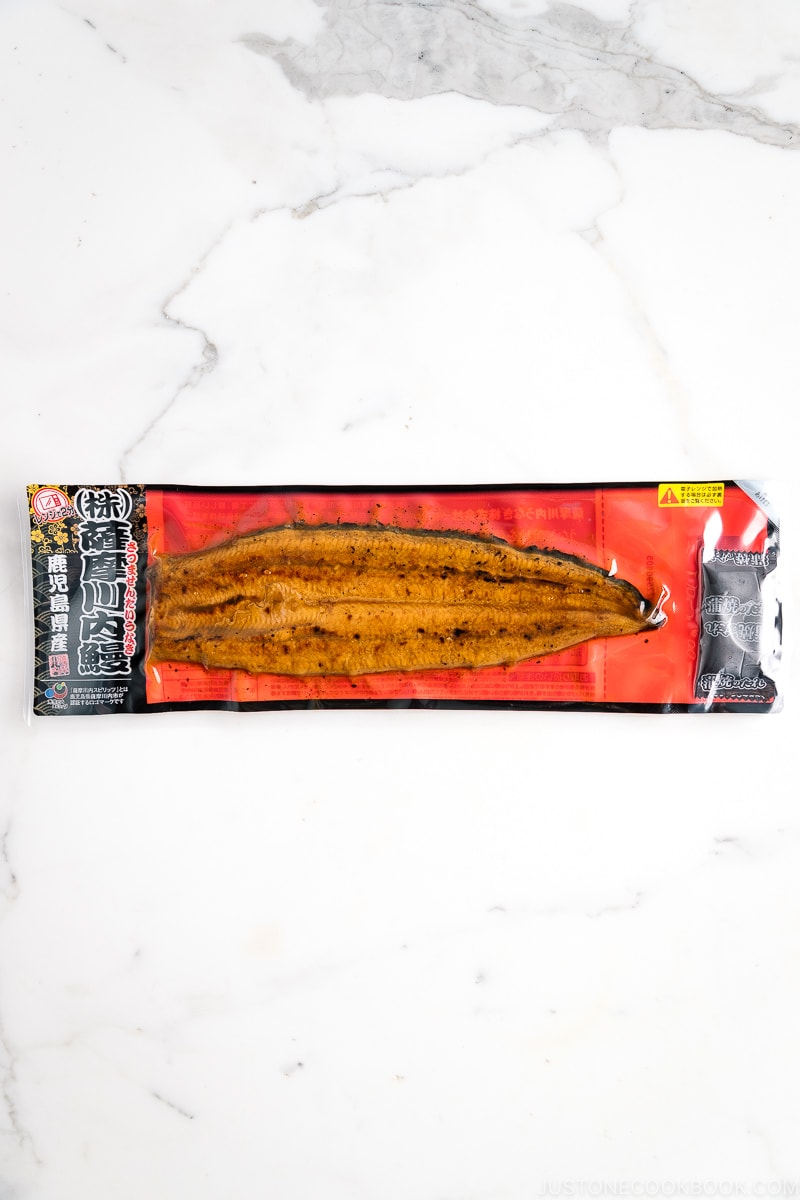 Unagi (うなぎ, 鰻) refers to freshwater eel, and it is hugely popular in Japanese cuisine. As the blood contains a neurotoxin that can be lethal, it's always cooked and never served raw. While it's available year-round, its popularity soars during the hot and humid Japanese summers for its various health benefits.
What Is Unagi
Unagi refers to both the name of the freshwater eel (Anguilla japonica) and also the dish. It's a wild-caught eel that's cultivated from May to October.
It is generally considered summer food in Japan, although it's available year-round. The Japanese consume unagi on the Day of the Ox (土用の丑, doyo no ushi), a custom that hails back to the Edo period (1603-1867) as it is believed to provide stamina and energy. You can even find specialty restaurants devoted to serving unagi dishes.
One of the time-honored preparations for unagi is kabayaki (蒲焼), filleted and grilled unagi brushed with a sweet soy reduction.
Popular unagi dishes include unadon or unaju (鰻丼・鰻重, a rice bowl with grilled unagi), unagi nigiri (鰻握り, onigiri topped with unagi), shirayaki (白焼, roasted and seasoned unagi with salt only), hone senbei (骨煎餅, deep-fried unagi bones, great with sake) and kimosui (肝水, a clear soup with boiled unagi livers).
🍚 Read about the JOC family's trip to Shizuoka and eating grilled eel at a specialty restaurant in Hamamatsu.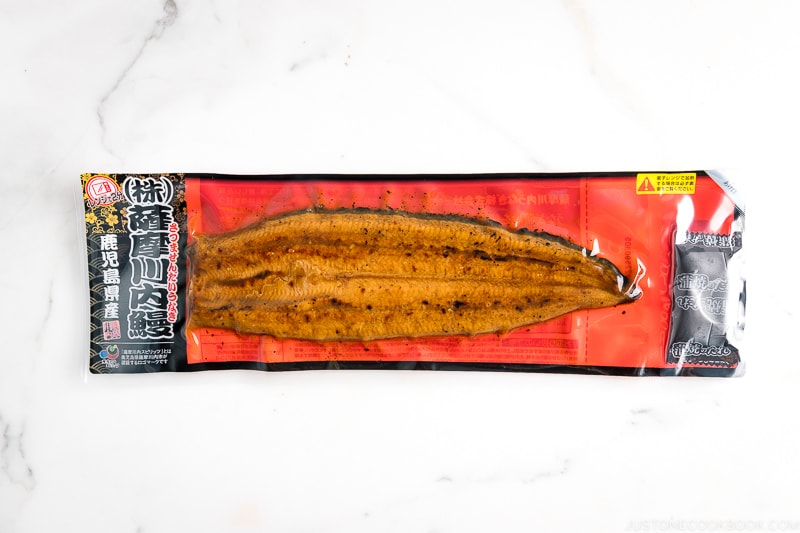 What Does It Taste
As one of the fattiest foods from the ocean, its flavor is similar to white fish but much sweeter. The tiny bones are tender to eat. When cooked over charcoal, the texture is fluffy, flaky, tender, and juicy. It doesn't have a fishy aftertaste like a saltwater eel.
Unagi is a luxurious treat, with its irresistible smoky aroma from grilling and the sweet-savory sauce.
Difference Between Anago and Unagi
Don't confuse unagi with anago, saltwater eel. Both play an essential role in Japanese food culture but are cooked and treated differently.
Anago is commonly deep-fried as tempura or simmered. The texture is flakier and drier. It's also a popular nigiri sushi offering. Unagi is oilier and has a much richer, bold flavor.
The Future Of Unagi
Sadly, the popularity of the Japanese eel has resulted in a rapid decline in its population. It's also the reason why Japanese unagi is so expensive. The Japanese government declared it an endangered species in 2013, and Seafood Watch encourages buyers to avoid unagi. Unagi farmed in other parts of the world, such as China, the U.S., and the U.K., are seeing similar declines due to overfishing.
How To Cook With Unagi
You will find unagi pre-cooked (either steamed or grilled) and sometimes already seasoned or with condiments. For the ultimate experience, wash off the sweet sauce from the fillets and cook it in homemade unagi sauce.
Where To Buy
You can find vacuum-sealed frozen or refrigerated unagi at most Japanese and Asian supermarkets and perhaps at some seafood specialty stores. You might be able to find fresh and unseasoned unagi, so ask if it's proper unagi.
How To Choose The Best
When buying unagi, first check its origins. Cheaper unagi is most likely imported from China, South Korea, or Taiwan.
Other types of edible eel include longfin eel, European eel, and American eel. While a similar species, they are usually farmed and not caught wild.
How To Store
Store the unagi in the same environment you bought it in, whether in the freezer or refrigerator. Consumed cooked unagi within a few days and do not freeze leftovers.
Substitutions
You could swap unagi for anago and use it similarly to unagi. The Japanese also eat anago the same as unagi, over rice, in sushi rolls, and more.
Health Benefits
Unagi is high in protein, calcium, vitamin A and other minerals. As one of the richest foods from the ocean, it is also rich in EPA and DHA fatty acids, which are good for brain development and help reduce blood pressure and cholesterol levels. Nutrient-rich, it's no wonder the Japanese consume it during the muggy summers.
---
Wish to learn more about Japanese cooking? Sign up for our free newsletter to receive cooking tips & recipe updates! And stay in touch with me on Facebook, Pinterest, YouTube, and Instagram.