Tarako is a salt-cured sac membrane of Alaskan/walleye pollock. The Japanese eat this delicacy raw or cooked with rice or in pasta sauce.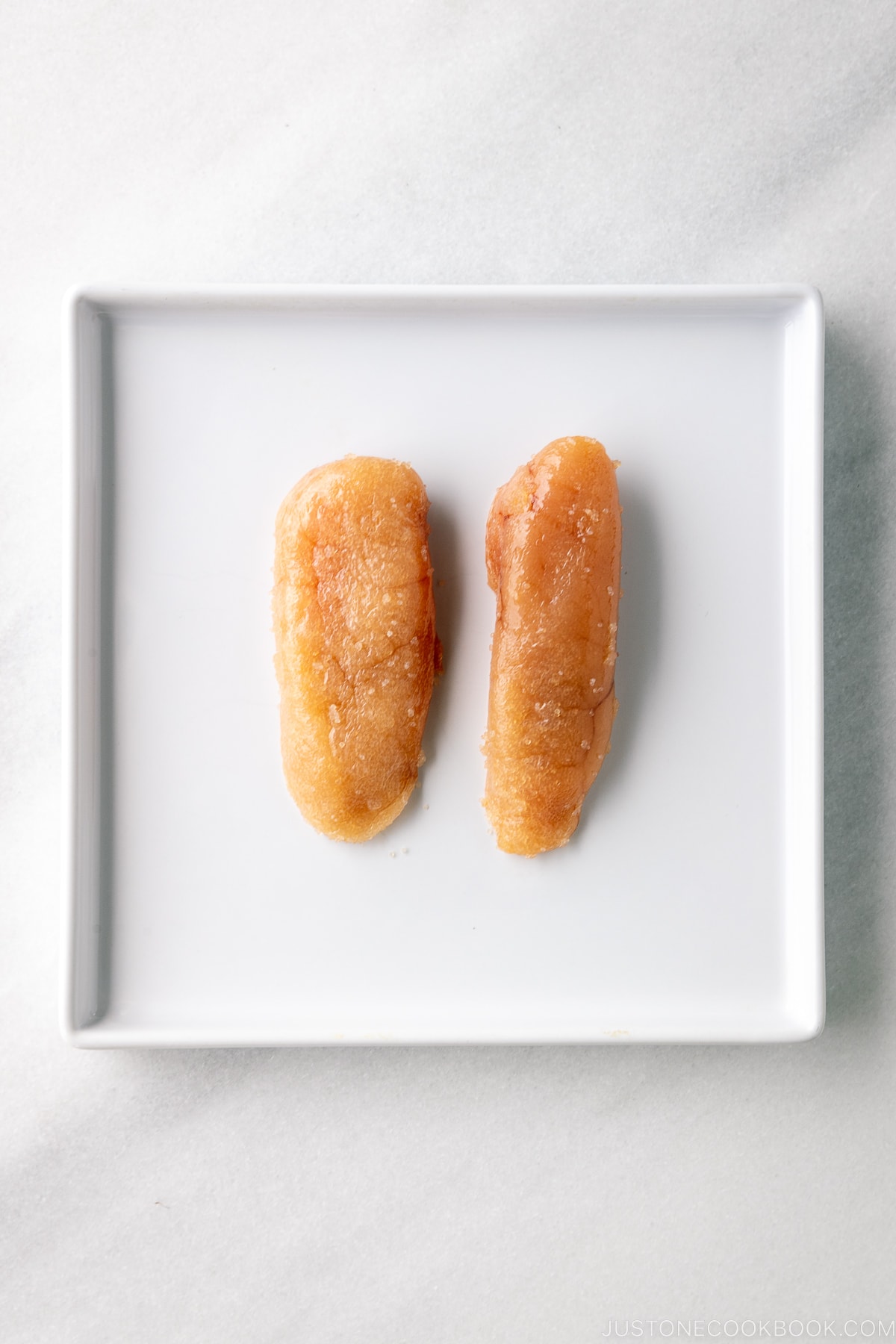 Tarako (鱈子・たらこ) is whole fish egg (roe) sacs of Alaskan/walleye pollack (a member of the cod family) cured with salt. It's a Japanese dish that's a specialty from Fukuoka prefecture.
What Is Tarako
Tarako is a seafood product consisting of salted pollack roe. The Japanese word "tarako" consists of tara (鱈) cod and ko (子) child/ren, hence its translation "children of cod." Beige-pink in color, it's a popular accompaniment to rice, tossed with spaghetti noodles for tarako pasta, or stuffed in onigiri. You can find it sold in the sac, chopped pieces, or jars with the soft membrane removed.
It's made by salt-curing fresh roe for half a day, washing off the salt, pat drying excess moisture, then letting it mature for a few days.
Tarako originated from Korea and was imported to northern Kyushu and Yamaguchi in the 17th century. It's called myeongnan-jeot in Korean. It's also eaten in Russia.
The red chili pepper-marinated spicy version of tarako is karashi mentaiko.
What Does It Taste Like
It has a salty umami flavor with soft eggs that don't pop like tobiko.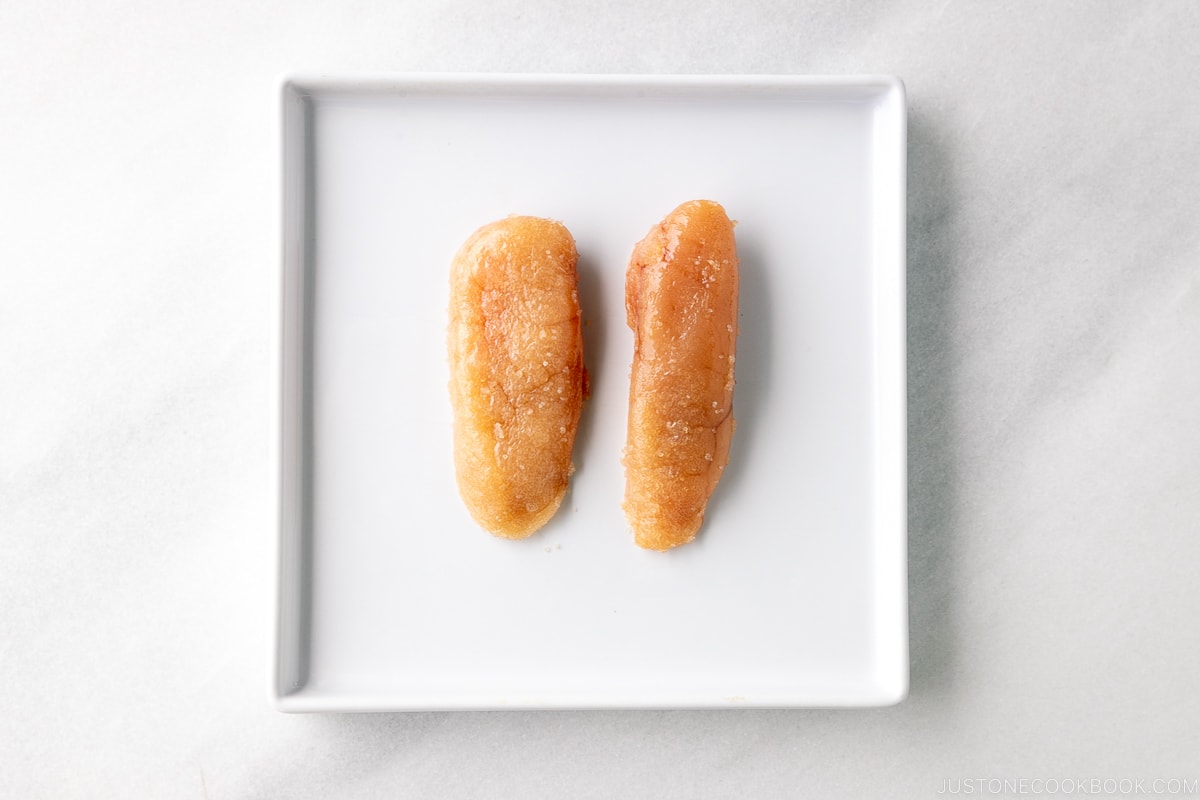 How To Use
Eat it raw, cooked, or grilled. It's great simply with a bowl of rice. You can swap tarako for mentaiko and vice versa in most recipes.
Recipes Using Tarako
Where To Buy
You can find it in the refrigerator and freezer sections at Asian, Korean, and Japanese supermarkets. It can be expensive outside of Japan as it's a raw and imported food product, but a little goes a long way.
How To Store
Use quickly within the expiration date as it is a raw food product. You can freeze it by wrapping the whole sac in plastic wrap, then in a plastic bag with the air pressed out. Consume within two weeks.
---
Wish to learn more about Japanese cooking? Sign up for our free newsletter to receive cooking tips & recipe updates! And stay in touch with me on Facebook, Pinterest, YouTube, and Instagram.