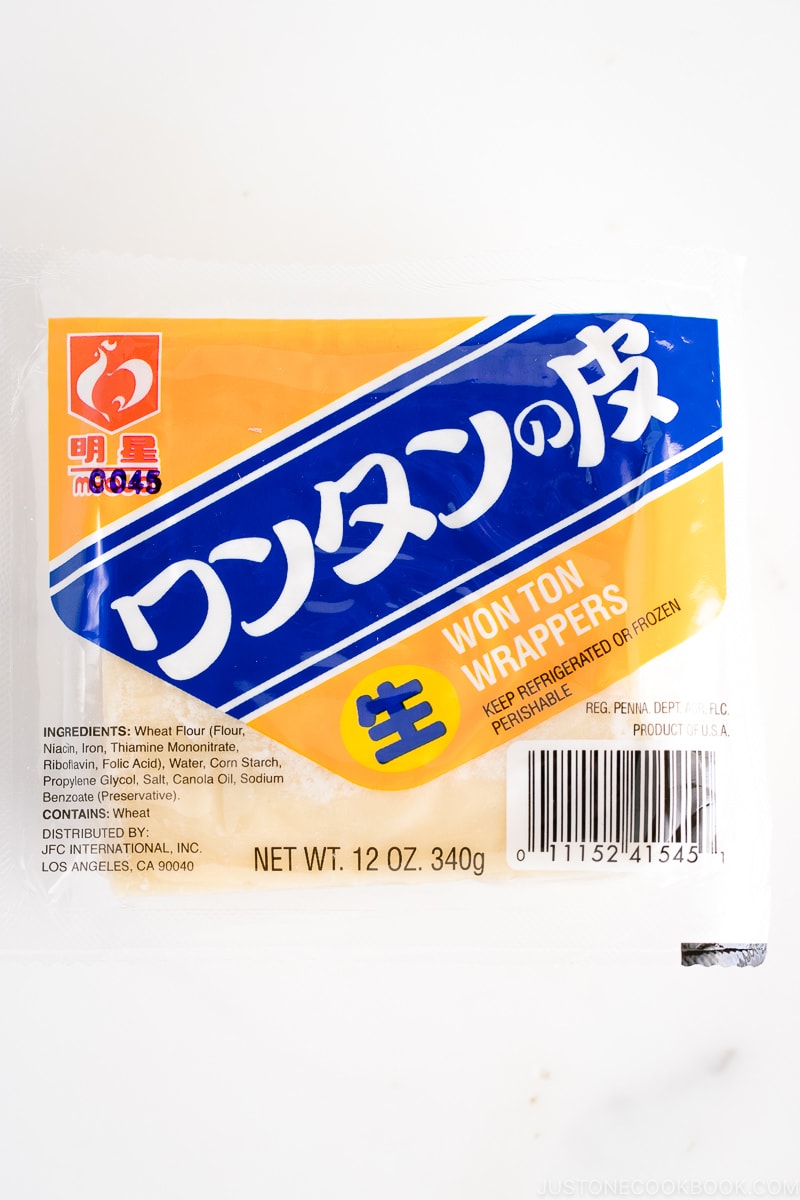 Wonton Wrappers (ワンタンの皮 or 雲吞皮) are used in Japanese and many other Asian cuisines to make delicious dumplings. Made with wheat flour, water, egg, and salt, wonton wrappers are sold in square or round sheets and are slightly thicker than gyoza wrappers. The wrappers can be deep-fried, pan-fried, boiled, or steamed.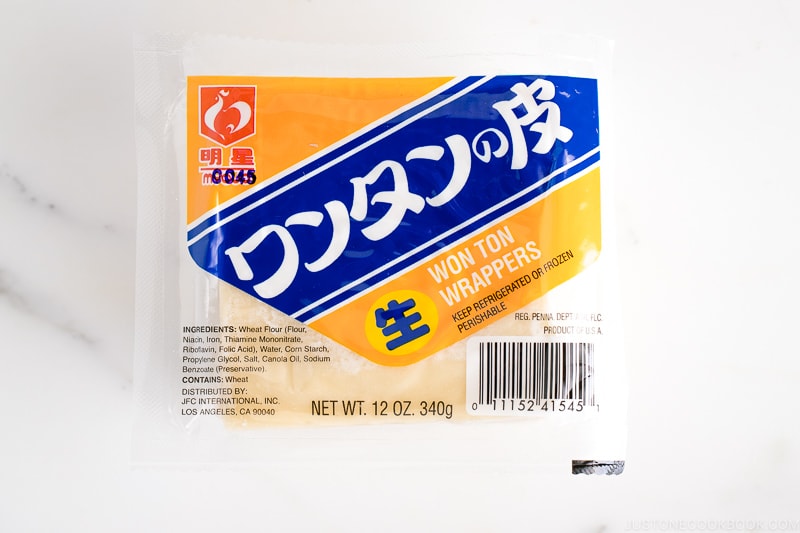 Are wonton wrappers and egg roll (spring roll) wrappers the same thing?
Wonton Wrappers and egg roll wrappers start from the same basic dough, where the dough is basically an egg noodle dough. However, wonton wrappers are much smaller in size. Spring roll wrappers, on the other hand, do not contain eggs. It is thinner than wonton wrappers or egg roll wrappers.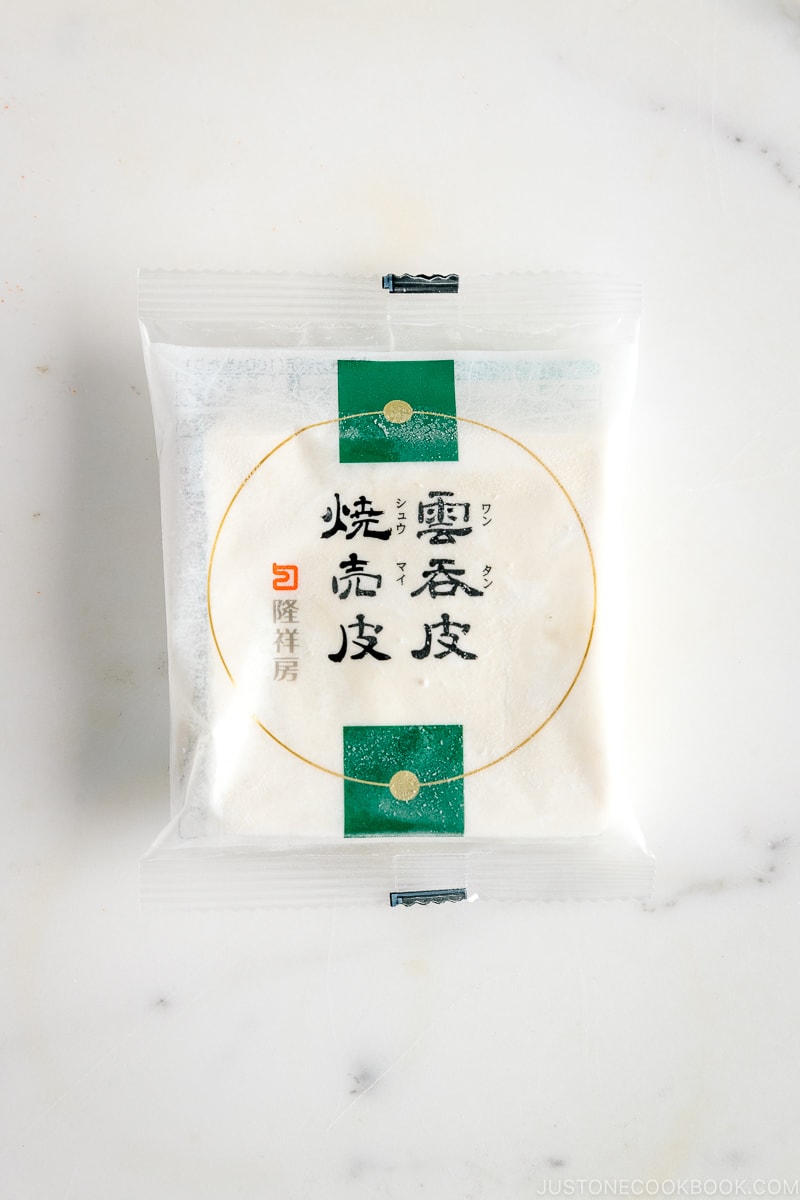 Where to Buy Wonton Wrappers?
You can find wonton wrappers in the freezer section of Asian grocery stores. I typically buy my wonton wrappers from my local Japanese grocery store. There are a few local American brands like Nasoya or Twin Dragon you can buy from major American grocery stores like Walmart, Target or Whole Foods. Each brand is different in terms of thickness and consistency.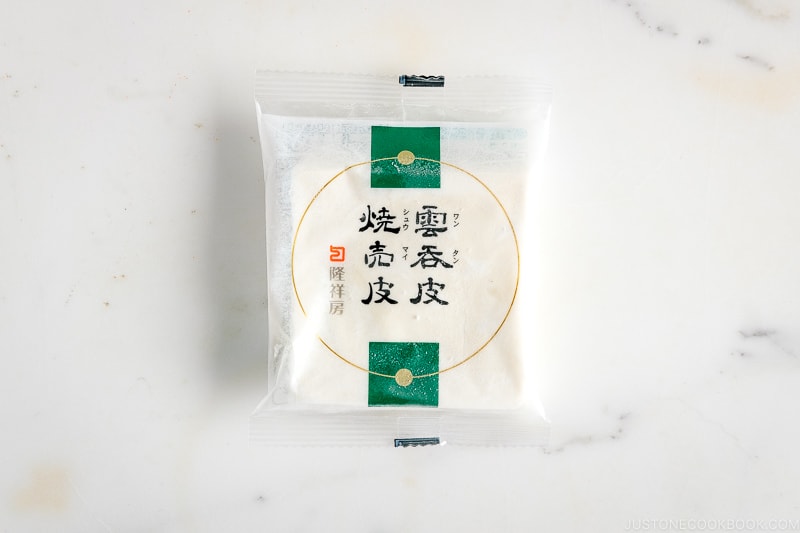 Storage Tips
While working with the wonton wrappers, cover the unused ones with a damp towel so they don't dry out. If you are not using them up right away, wrap well and keep in the refrigerator for about a week or keep in the freezer for 2-3 months.
Recipes Using Wonton Wrappers