Win the latest 5.5 cups Zojirushi Pressure Induction Heating Rice Cooker & Warmer NP-NWC (and a sample of GABA Rice) today!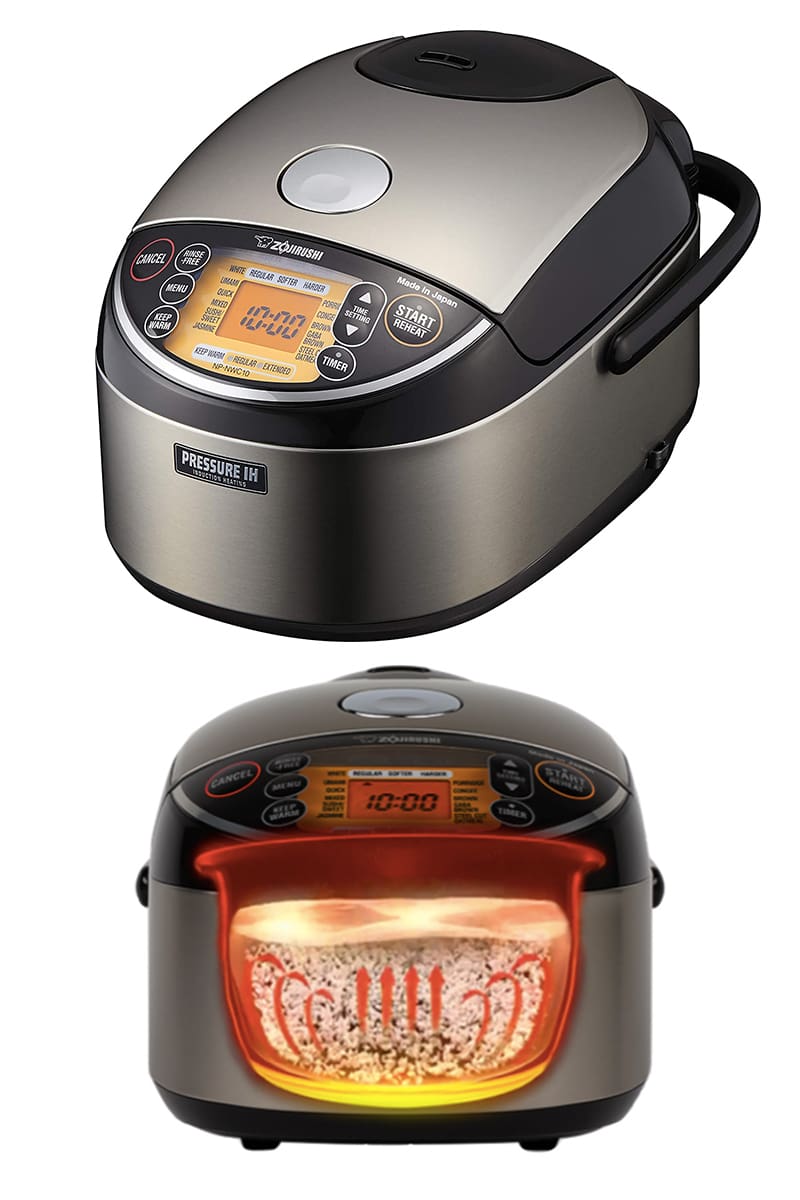 Did you know that September is National Rice Month in the US? In conjunction with the celebration,  we've partnered with Zojirushi to give away their latest Zojirushi Pressure Induction Heating Rice Cooker & Warmer NP-NWC to 1 lucky Just One Cookbook reader! The winner will also receive a sample of GABA brown rice (100% GMO-free) grown in the US. 
For many years, I have been using Zojirushi rice cooker to cook the perfect rice for my family. When they released this newest and greatest model, I couldn't be any more excited. If rice is a big part of your diet, don't forget to enter for your chance to win this giveaway!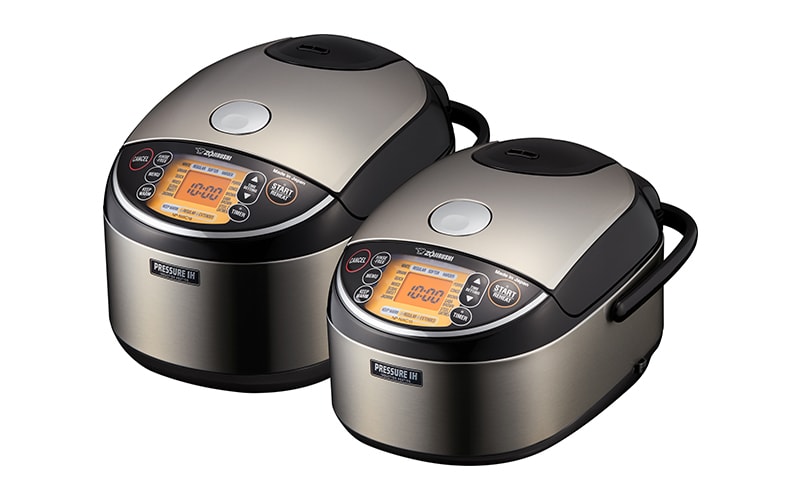 About Zojirushi Pressure Induction Heating Rice Cooker & Warmer NP-NWC
This 5.5 cup rice cooker is equipped with a micro-computer and fuzzy logic which basically means the computer can "think" and make computerized adjustments in the cooking process 2. With a multitude of settings, the rice cooker is an ideal kitchen helper. One less pot on the stove, one less thing to think about – and perfect results every time! 
It comes with a variety of settings that include white/mixed, Jasmine, sushi, quick, porridge, brown, GABA brown, and steam. The cooker comes with a BPA free steaming basket so you can cook a piece of fish or veggies along with the rice.
This 5.5 cup rice cooker makes about 10 cups of cooked rice.
The features include:
Made in Japan
Advanced fuzzy logic technology with AI (Artificial Intelligence)
Superior induction heating (IH) technology generates high heat and makes fine heat adjustments resulting in fluffier rice
Platinum infused nonstick inner cooking pan (1.7mm)
Menu settings include: white (regular, softer or harder), umami, mixed, sushi/sweet, Jasmine, porridge, congee, brown, GABA brown, steel-cut oatmeal and quick cooking
Automatic keep warm, extended keep warm and reheat function
Zojirushi's Commitment to Safe Design: Equipped with multiple fail-safe measures to ensure safe pressure cooking; a large steam vent cap prevents messy overflows; sensors to ensure the unit is set up properly.
cETLus listed, tested to comply with FCC standards
Instruction manual in English, French, Traditional Chinese, Korean, Vietnamese and Japanese
The rice cooker is also available on Amazon if you're interested.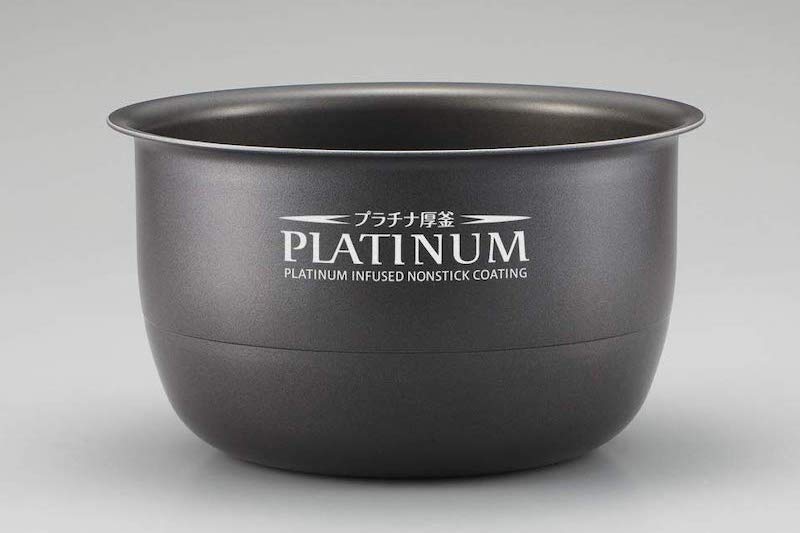 About GABA Brown Rice
GABA (gamma aminobutyric acid) is a highly beneficial amino acid found in everyday health foods including peaches, green snap beans, and of course rice. Increasing our GABA intake has big health benefits including lower anxiety, deeper sleep, lower blood pressure, and improved cardiovascular functioning.
What is considered "GABA Rice"?
While GABA is naturally found in rice, U.S. rice growers are able to use a special rice sprouting process that results in higher than average germination rate to produce GABA abundant rice with a richer nutrient profile in comparison to other rice varieties. This sprouted rice is available as both white and whole grain. Sprouted brown rice has four times the GABA content of regular brown rice, and over ten times the GABA of white rice!
U.S.-grown rice is known for its high-quality and limited food miles. This local and sustainable crop is 100% GMO-free and grown exclusively on family farms!
Enter to Win 5.5 Cups Zojirushi Rice Cooker NP-NWC (And GABA Brown Rice Sample) Today
GIVEAWAY RULES:
Please Note: Your email for the comment entry has to match with your email address in my Email Newsletter Subscription mailing list.
This giveaway contest closes on Wednesday, September 16, at 12 p.m. PST and is open to US & Canada residents only.
One (1) winner will be selected via Pick Giveaway Winner Plugin and contacted via email, so please include a valid email address in the email address entry box (please double check your spelling!).
The winners are required to respond within 36 hours to claim the prize.
HOW TO ENTER:
The more tickets/comments left on this blog post will increase your odds of winning. Good luck!
Ticket 1 (Required): Subscribe to JOC Email Newsletter if you haven't and leave a comment below on this post. 
Ticket 2 (Required): Follow Zojirushi Facebook OR Zojirushi Instagram and leave a separate comment below on this post.
Ticket 3 (Optional): Follow my Instagram and then leave a separate comment below on this post.
Ticket 4 (Optional): Subscribe to my YouTube channel and leave a separate comment below on this post.
Ticket 5 (Optional): Like my Facebook and leave a separate comment below on this post.
*****
Thank you for participating in this giveaway! The winner is…
Daru Oda
Congratulations! We'll contact you shortly.