A vinegar made of sake lees, akazu red vinegar is a favored choice in making Edomae sushi that can be found in high-end sushi restaurants. Akazu imparts a distinct reddish-brown color to sushi rice and is known for its sweet yet deep umami taste.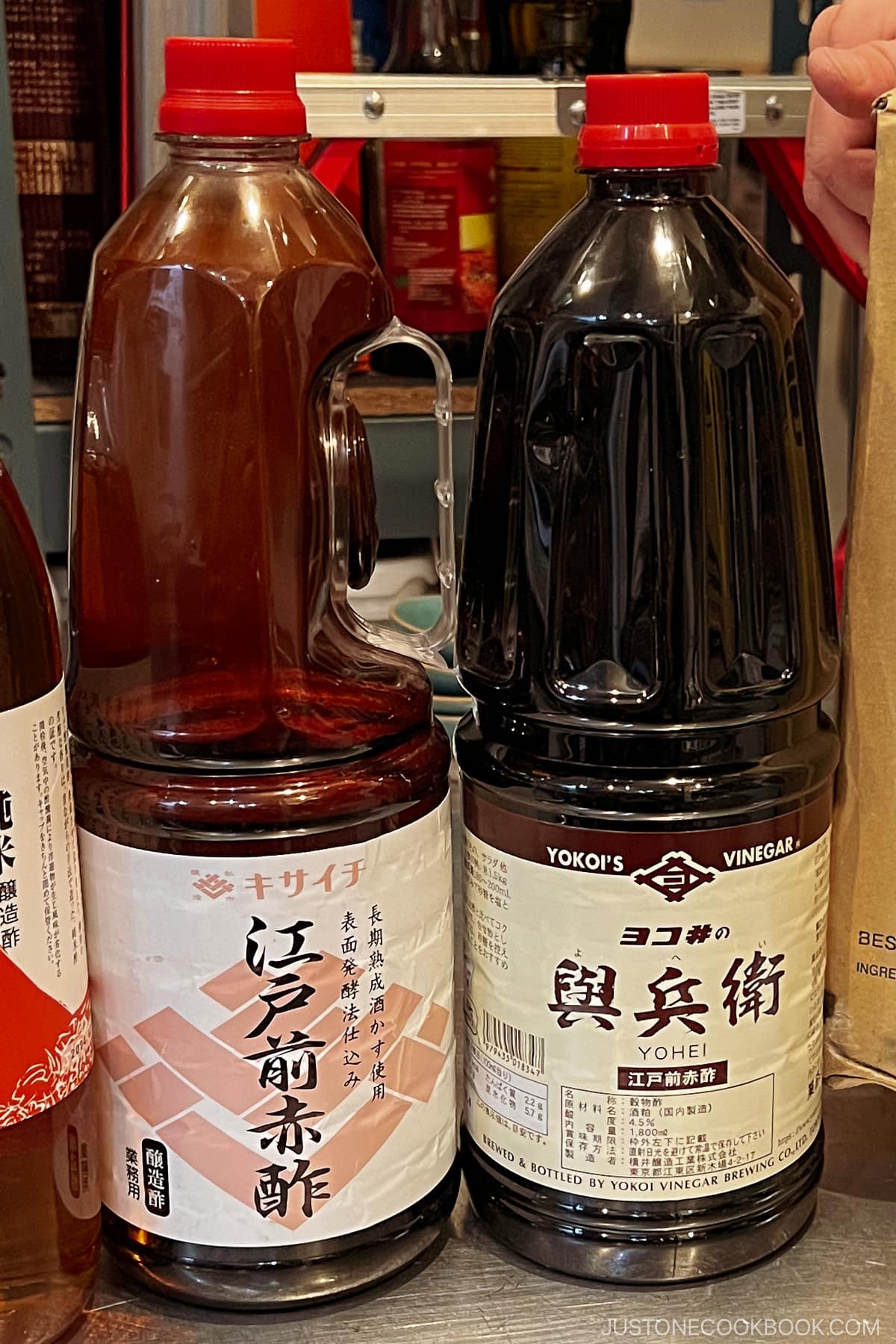 In Japanese cooking, you'll find a few main types of vinegar namely rice vinegar and seasoned rice vinegar, and also lessor known varieties such as ume plum vinegar and black vinegar. In this article, we'll be introducing another unique vinegar that has been around for a long time and that is akazu red vinegar.
Table of contents
What is Akazu?
Akazu (赤酢) is a Japanese red vinegar made of sake lees (also known as kasuzu, 粕酢). It's primarily used to season rice for sushi, which is called akashari (赤シャリ). The color is a dark reddish-brown due to the sugars and amino acids in the sake lees. Some high-end sushi chefs make their own blend of akazu and other kinds of vinegar to season the rice (You can read more about it in this post: Discover Akazu Red Vinegar: The Renewed Favorite in Sushi Making).
Compared to This special brew is a time and labor-intensive food product, hence its high price point. It takes two years for sake lees to mature, followed by half a year for fermentation, then three to four years for the final product to mature.
In comparison, rice vinegar, which is made of steamed rice, takes about three to four months to ferment and eight to ten months to mature. Thus, it's a much more affordable alternative.
What Does It Taste Like
Due to the long aging and brewing period, it has a mellower acidity and a stronger aroma than rice vinegar. We find that it tastes almost like a cross of milder sherry vinegar with rice vinegar.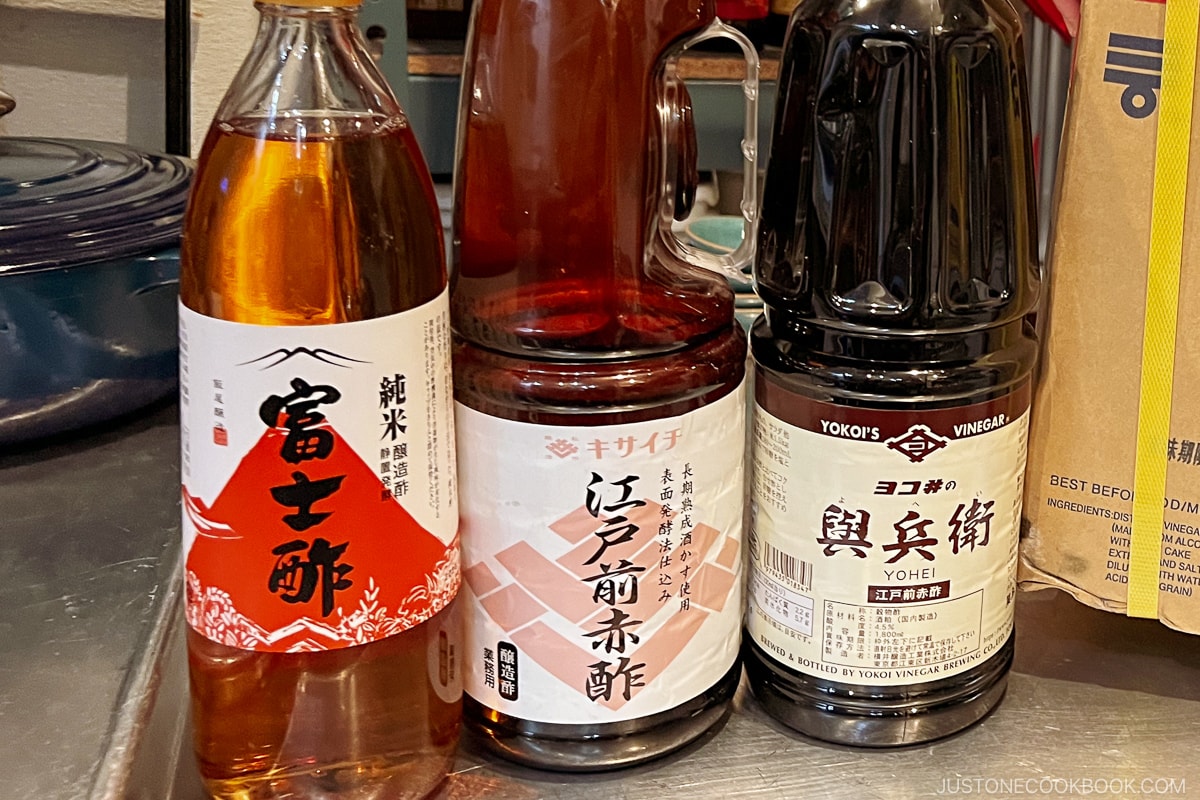 How To Use
While you can use akazu for other recipes that call for vinegar, it's best for sushi rice. As it's an expensive product, you can blend it with rice vinegar to make it go further.
Where To Buy
As mentioned above, akazu is expensive and may be difficult to find. Even in Japan, you can't find it at regular supermarkets, and it's usually available at high-end grocery stores or specialty stores.
The pictures of akazu in this post are taken in the kitchen of Ken-SF in San Francisco. Chef Ken kindly let us take pictures of his akazu.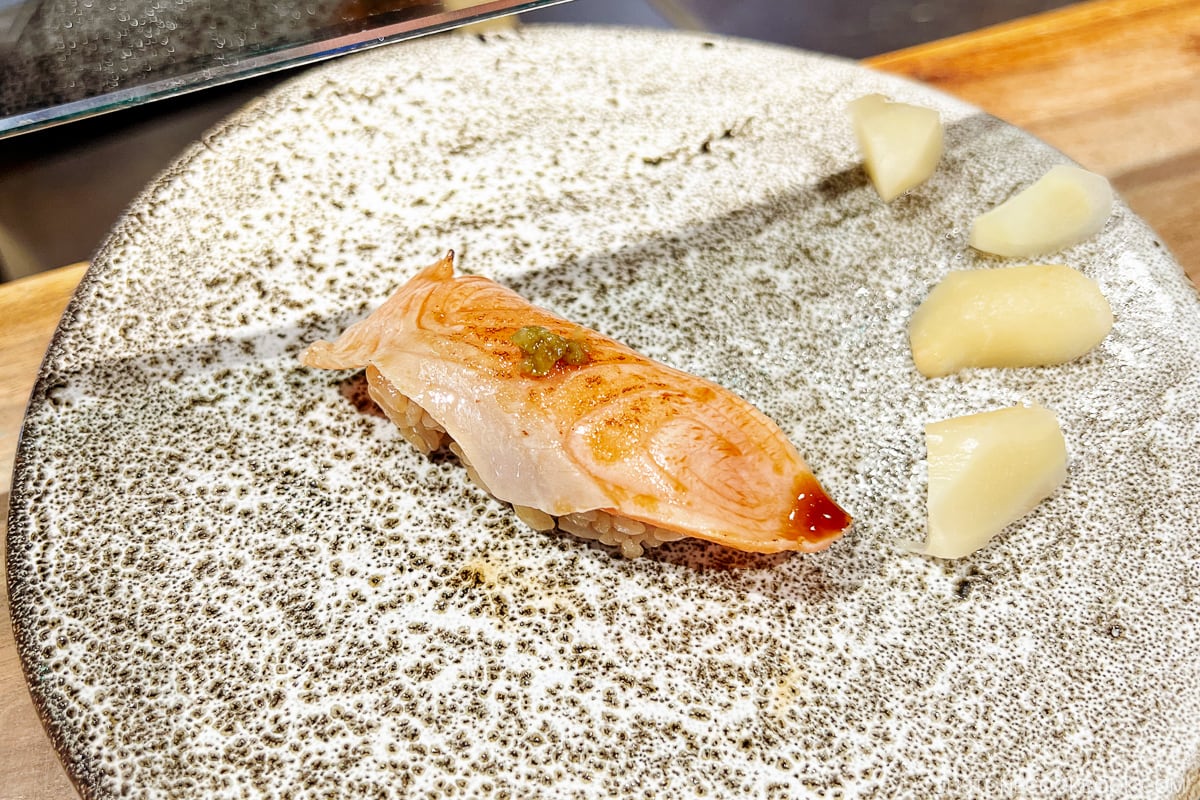 ---
Wish to learn more about Japanese cooking? Sign up for our free newsletter to receive cooking tips & recipe updates! And stay in touch with me on Facebook, Pinterest, YouTube, and Instagram.