More than warm bowls of spirit-nourishing noodle soup, Come Back Anytime invites us to join the journey of an enduring couple behind their humble shop that was transformed into a community space. It's as good as ramen for the soul.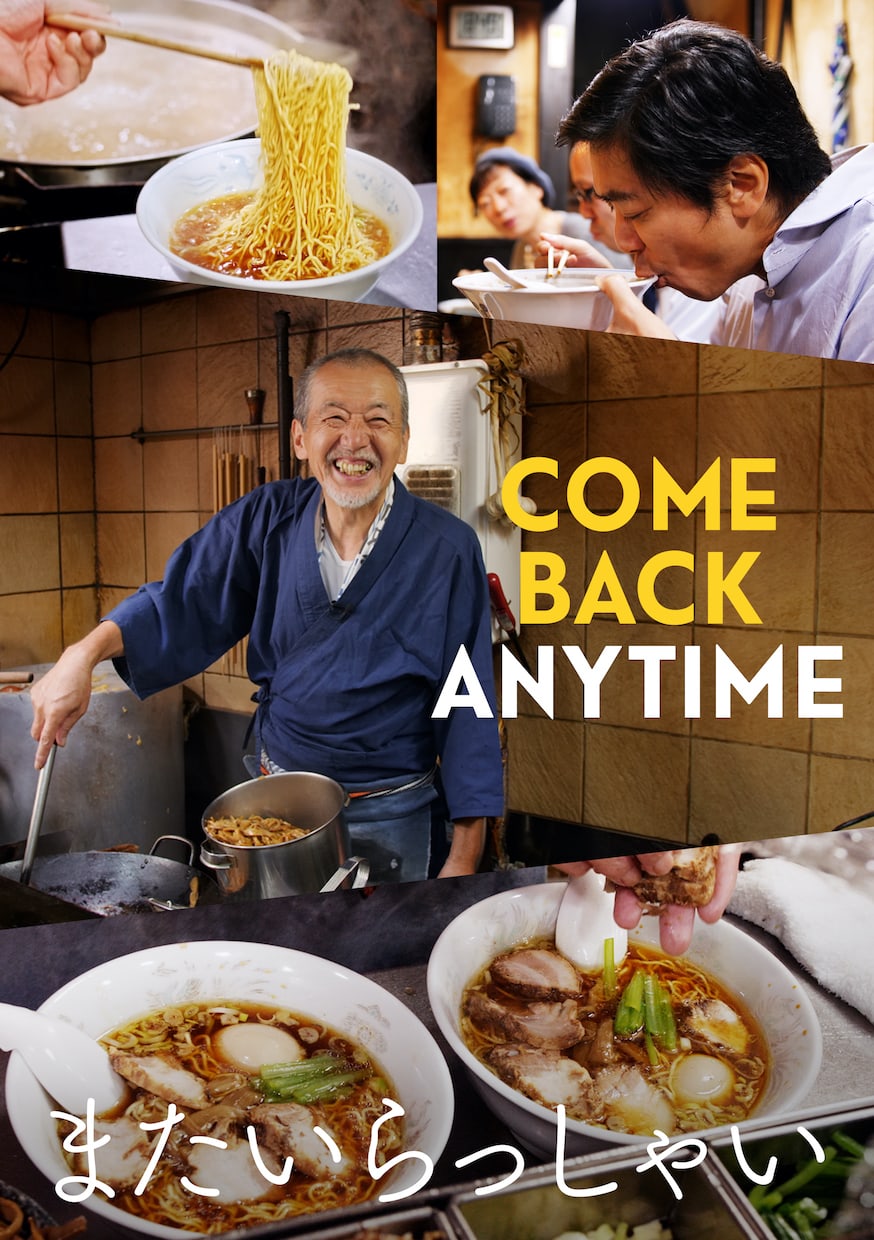 "It's a bowl of ramen, but it's a taste you'll never forget…" The documentary Come Back Anytime takes us to an unassuming, hole-in-the-wall ramen shop on a neighborhood street in Chiyoda, Tokyo where ramen master Masamoto Ueda and his wife Kazuko serve up delicious bowls of ramen to their loyal customers.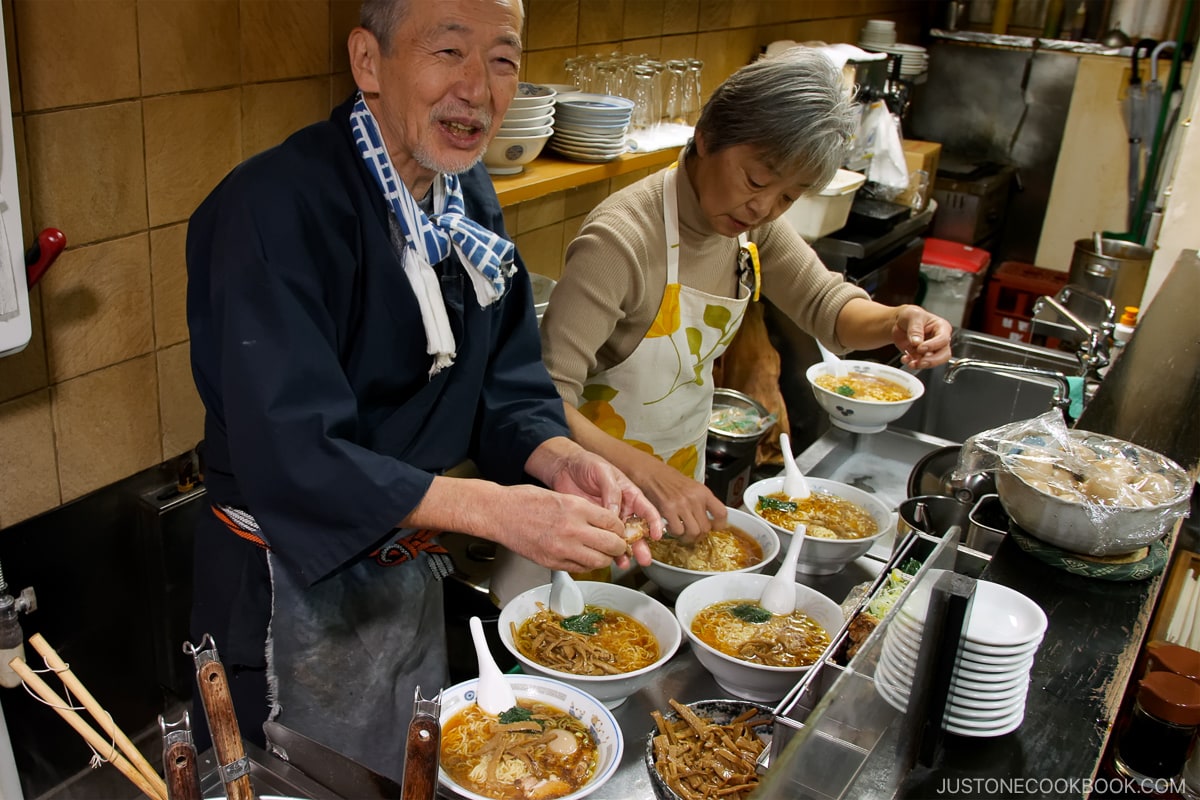 Director John Daschbach approaches this wholesome project with such tenderness that we feel like we are right there in the tight five-seater shop, watching the soup broth being made. Over bowls of steaming ramen, melt-in-your-mouth chashu, perfectly browned crisp gyoza, fragrant wok-fried bean sprouts, and friendly chatters, this is a show that promises warmth and comfort.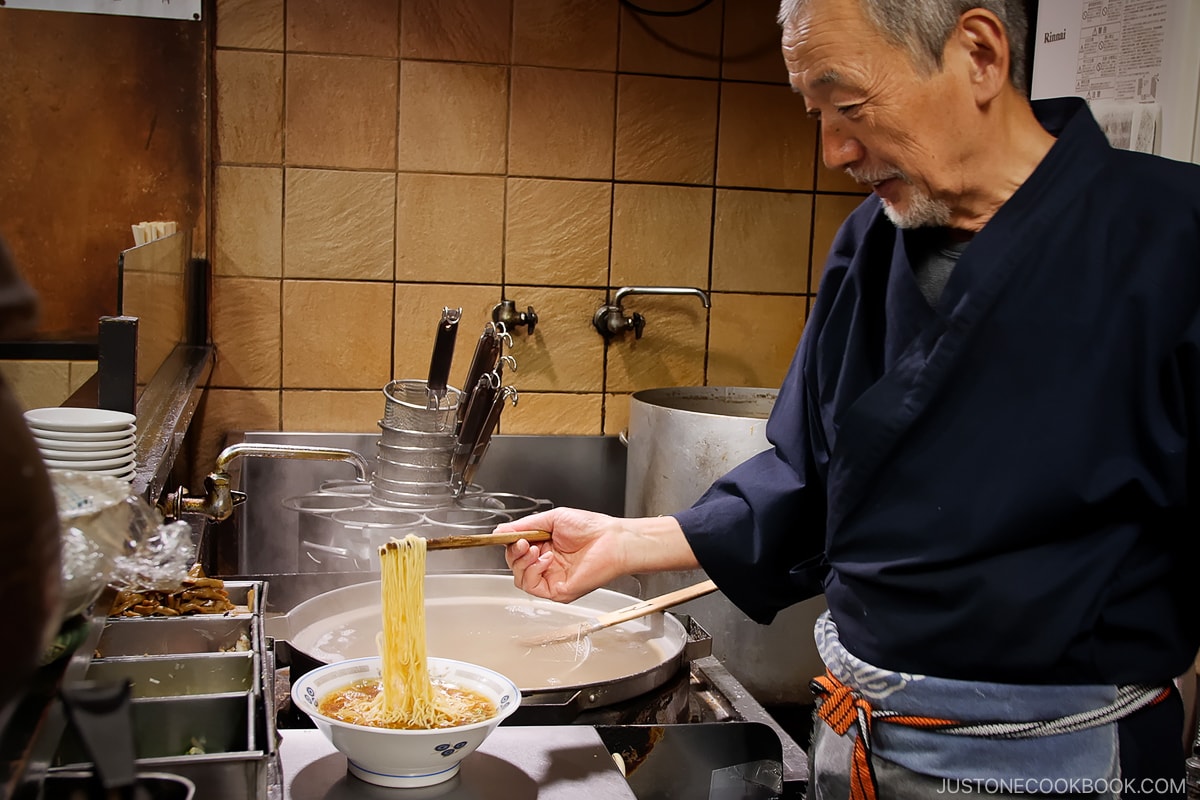 Real Life Midnight Diner
Unquestionably, the story reminds you of the highly acclaimed documentary Jiro Dreams of Sushi and the Netflix drama series Midnight Diner (season 1 recipes, season 2 recipes). Each master in these stories demonstrated unparalleled dedication in their artistry and is the exemplary lens of Japanese food culture. But what draws us to Come Back Anytime is its extension of food to draw the community together. Humility and relationships are ultimately at the heart of this story.
We get an intimate look at the husband-and-wife journey and their relationship with each other and with their customers. Bizentei (びぜん亭) is a truly special place, not only because the food is exceptional, but because you are treated like family.
Ueda-san invites his customers to venture across the countryside to forage for bamboo shoots and pick fresh pears from his friend's orchard. He cooks special meals for his guests with all the seasonal ingredients from his lush garden (after you help him weed!).
Come Back Anytime celebrates the deeper meaning of food and serves as a gentle reminder of life's simplicity. Through delicious food, we can take good care of each other.
At the end of the show, while we're hungry for a good bowl of ramen, we also secretly wish that we too had a special place like this to call our own. This is a film to savor and we hope you enjoy it just as much as we did.
Acknowledgments
Bizentei was in business for almost 50 years and the chef finally retired on March 31, 2023. We owe special gratitude to Director John Daschbach and Producer Wataru Yamamoto for introducing us to Bizentei and to Master Masamoto Ueda.
Ueda-san has generously shared his recipe of shoyu ramen with Nami, so that his mission of good food and generosity can continue. Just One Cookbook has the honor to extend his gift and kindness to anyone who would love to try out his ramen at home.
Nami has shared Masamoto Ueda's Shoyu Ramen recipe and we can't wait for you to cook it with us!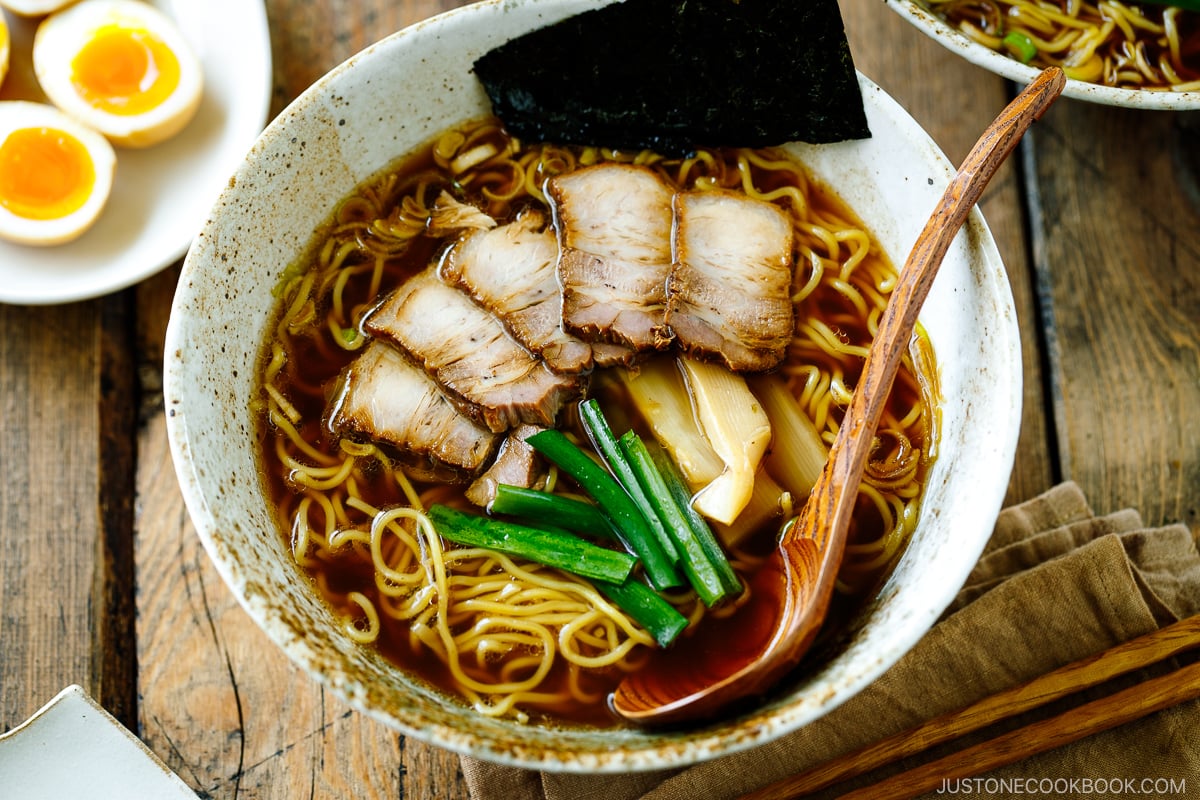 Where to Watch Come Back Anytime
Come Back Anytime Trailer
Come Back Anytime will be aired on PBS in the US in May 2023. Check your local PBS listing for details. It is available for streaming ($4.99) on the official website and we highly recommend it!
JOC PLUS members will receive a coupon to watch the movie for free in May.