Incorporate seaweed into your diet with a dried seaweed salad mix. Just reconstitute in water for a few minutes and add to your salad greens!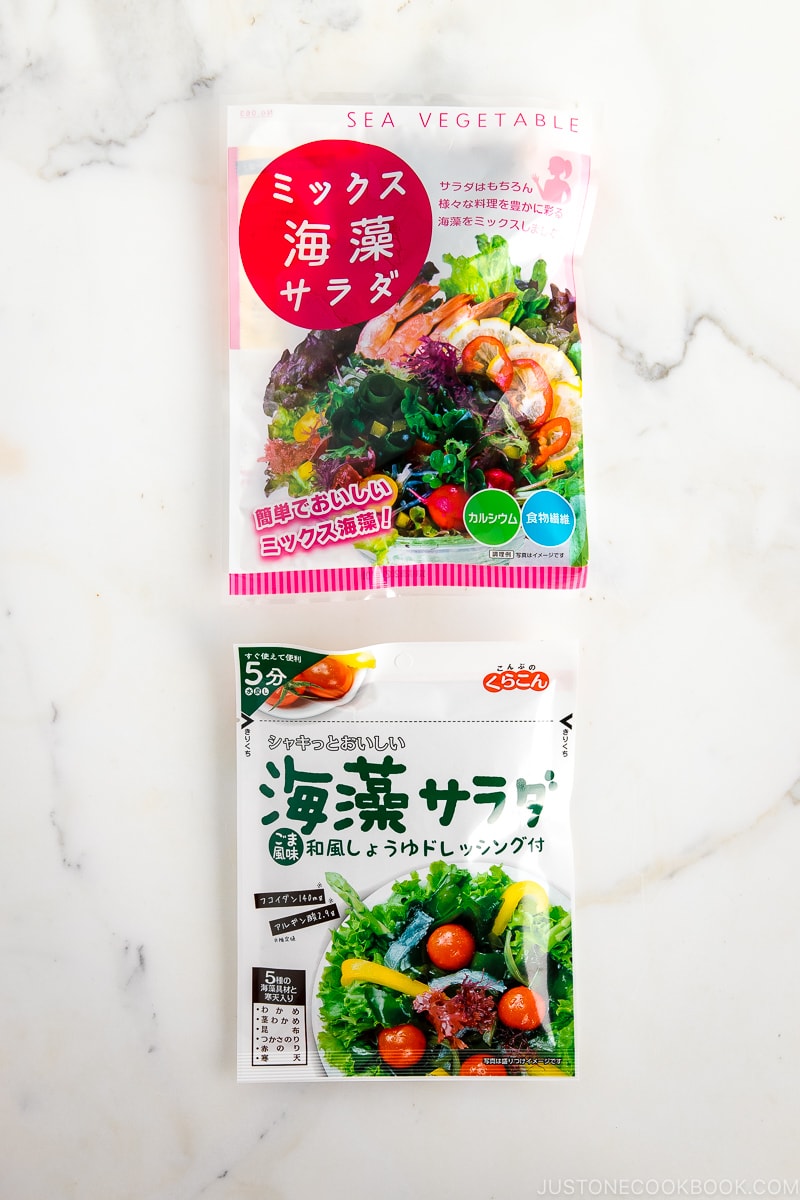 Japanese Seaweed Salad, or Kaiso Salad (海藻サラダ), is a mix of an assortment of seaweed. Some come with dressing, so all you need to do is reconstitute it in water for a few minutes, then drain well and add it to salads. You'll add texture, color, and nutrients to your salad greens!
Learn more about the different varieties of Japanese seaweed Discover Seaweed: The Essential Ingredient of the Japanese Diet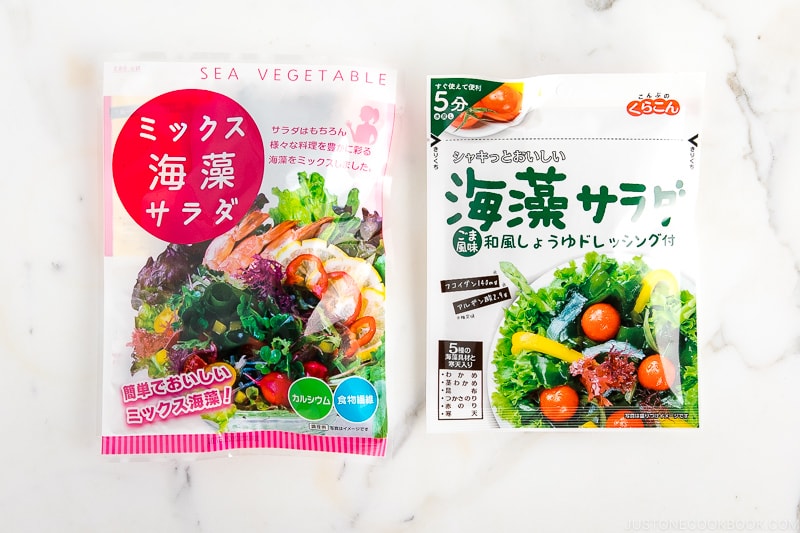 Where To Buy
Find dried seaweed salad mix packages at Asian and Japanese supermarkets or some health food stores. You can also find it online such as on Amazon.
---
Wish to learn more about Japanese cooking? Sign up for our free newsletter to receive cooking tips & recipe updates! And stay in touch with me on Facebook, Pinterest, YouTube, and Instagram.