Sapporo (the capital of Hokkaido) is a great city to visit in Japan. Enjoy fun activities such as Sapporo Beer Museum, Moiwa Park, Nijio Market, and Historical Village of Hokkaido.
I can't believe I'm already back in Japan and I still haven't finished writing about my trip last summer. I'll try my best to share this year's trip before a year goes by.
Hokkaido (北海道) is a special place for my mom as she has many close friends there, and last summer on the way to visit Hakodate (函館), we got to explore more of Sapporo (札幌), the capital of Hokkaido and the forth-largest city in Japan by population. I highly recommend visiting Hokkaido in the summer as the weather is very moderate compared to the rest of Japan. (Read about my 2014 Hakodate trip & 2013 Sapporo & Otaru trip.)
(Click to enlarge)
See above map for 5 yellow stars which represent sightseeing spots below. On today's tour, we will:
Enjoy seafood and fresh produce at Nijo Market & local sushi restaurants
Have a sip of beer at Sapporo Beer Museum
Enjoy the night view Mount Moiwa
Grab a late night snack at ramen alley
See how Hokkaido's early settlers lived in the Historical Village of Hokkaido
As we arrived in Sapporo Station from the airport, right away the smell of fresh baked pastry greets you. We simply couldn't resist and right away enjoyed some fresh baked Cheese Tart from Kinotoya that's still warm from the oven, it was heavenly.
Speaking of food, Hokkaido is really famous for its seafood, dairy, and produce. In Sapporo, this means you need to stop by and checkout the incredible seafood at Nijo Market which is located three blocks south of the TV Tower at Odori Park.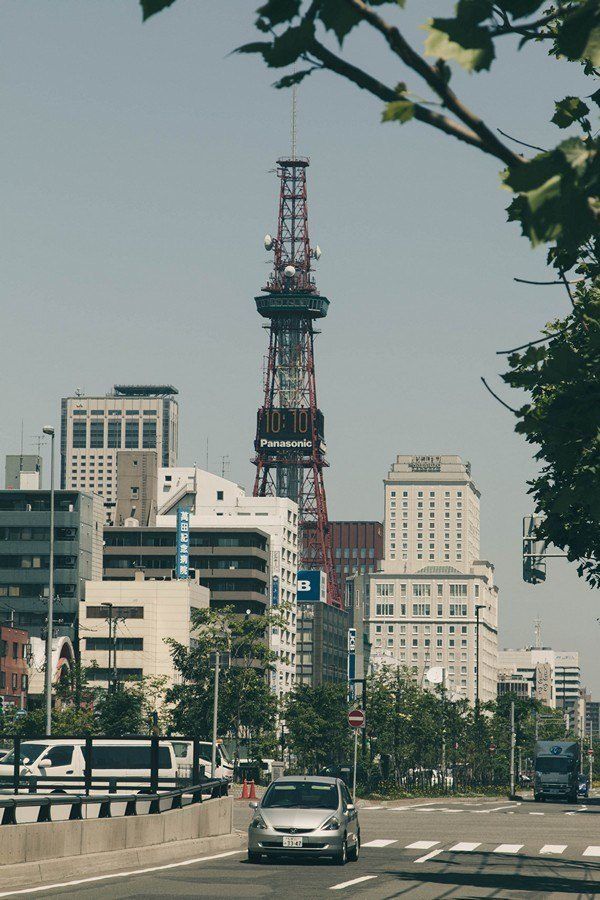 Nijo market has been around for more than 100 years. It was fun for our children to walk by stalls after stalls of seafood, and seeing many things for the first time.
There are giant Octopus legs, sea urchin, sea snails, and all sort of shellfish. If you love seafood, this is definitely where you want to be.
Originally just a fish market, it has expanded to include restaurants, bars, and other stores. Besides seafood, you can find the famous local Yubari Melon ($35 – $50 each).
After Nijo market, you can hop across Soseigawa Dori to Tanukikoji (狸小路). This shopping alley that now stretches 7 blocks houses stores, restaurants, gift shops, and it originated over 100 years ago.
Whatever you forgot to bring with you on the trip, you can probably find it there. I like browsing the stores for unique souvenirs and treats you can only get in Hokkaido.
With all that walking, you're probably getting thirsty. Jump on the Toho Subway Line and head to Sapporo Beer Museum to quench your thirst.
Mr. JOC and I visited the beer museum when we first started dating and I knew he had been itching go to back to taste the delicious beers. The beer museum is located in a building that was originally built for Sapporo Sugar Company. They also don't actually make the beer on site but you can visit Sapporo Hokkaido Brewery and Asahi Hokkaido Brewery if you are interested in factory tours.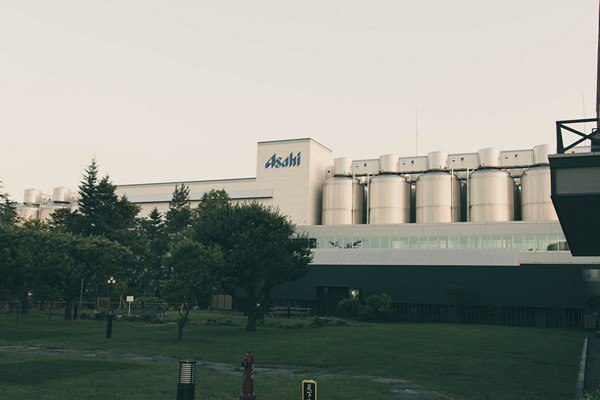 I love the Sapporo Beer Museum building. As you get close to it, you can see the well-preserved brick building that's over 100 years and appreciate the beauty.
The tall chimney with the iconic Sapporo's red star logo makes it easy to spot from far away. The exhibitions within the building show you how beer companies started in Japan, how beer is made, as well as housing a collection of beer memorabilia including bottles, posters, and signs from the past 100 years.
During the middle of the tour, there was a station letting you taste the difference of beer being drank out of a can vs. a glass. Surprisingly, the same beer tastes much better in a glass rather than straight from the can. At the end of the tour, you can try different Sapporo beer including limited releases that is only available locally.
Still full from drinking fresh beer and snacks? No problem, let's go check the night view of Hokkaido from Mt. Moiwa (藻岩山) and relax.
Just take the Toho Subway Line back to Odori station, and take the Sapporo Tram to Ropeway Iriguchi Station, there's a free shuttle that runs every 15 that picks you up to take the ropeway up halfway up the mountain. At that point, you can choose to hike up to the peak (15 min) or take the mini cable car.
The breathtaking nightview from the top of the mountain is amazing, as you see the clock tower in downtown Sapporo faraway.
Alright, after all that hiking and walking you're probably getting tired. Let's grab a bite at the famed Sapporo Ramen Yokocho (さっぽろラーメン横丁) or Ramen Alley in Susukino.
The ramen alley has been there for over  60 years and there are over 15 ramen shops to choose from.
Even though they open late, the shops do close when they sellout of ramen for the day. Which one to pick is really up to you, since we've tried Shirakabasansou's ramen before, we selected Tenhou.
Watching the chef masterfully prepare the broth and ramen inspired me to create new ramen recipe for Just One Cookbook.
The noodles were cooked just perfect and the broth was so flavorful, I'm getting hungry just thinking about it. I'll have to get my ramen fix soon!
What to do after ramen? Have some Sapporo beer and relax the rest of the night with some Japanese Whiskey.
The next day, as our flight leaves in the late afternoon we visited the Historical Village of Hokkaido.
It's an open air museum with mostly original building that shows how the first explorer and settlers of Hokkaido lived.
The village is divided into a 4 sections with over 60 buildings:
The main town area including offices, newspaper, school, stores, police station,and homes (30 + buildings)
Fishing village, including main house, storing sheds
Farm village, including the shrine and farmer's house
Mountain village, including charcoal making kiln, woodcutter's hut, and the shed for housing locomotive
My children absolutely loved the experience. It was interesting for them to see how the Japanese use to live, and being able to walk inside and explore buildings really helped them understood.
The past 2 summers when we visited Hokkaido, it created some of the most cherishable memories for us as a family. It was very comforting for me to see my children thoroughly enjoy visiting different parts of Japan and spending time with their grandparents. I hope to continue creating these memories before they grow up.