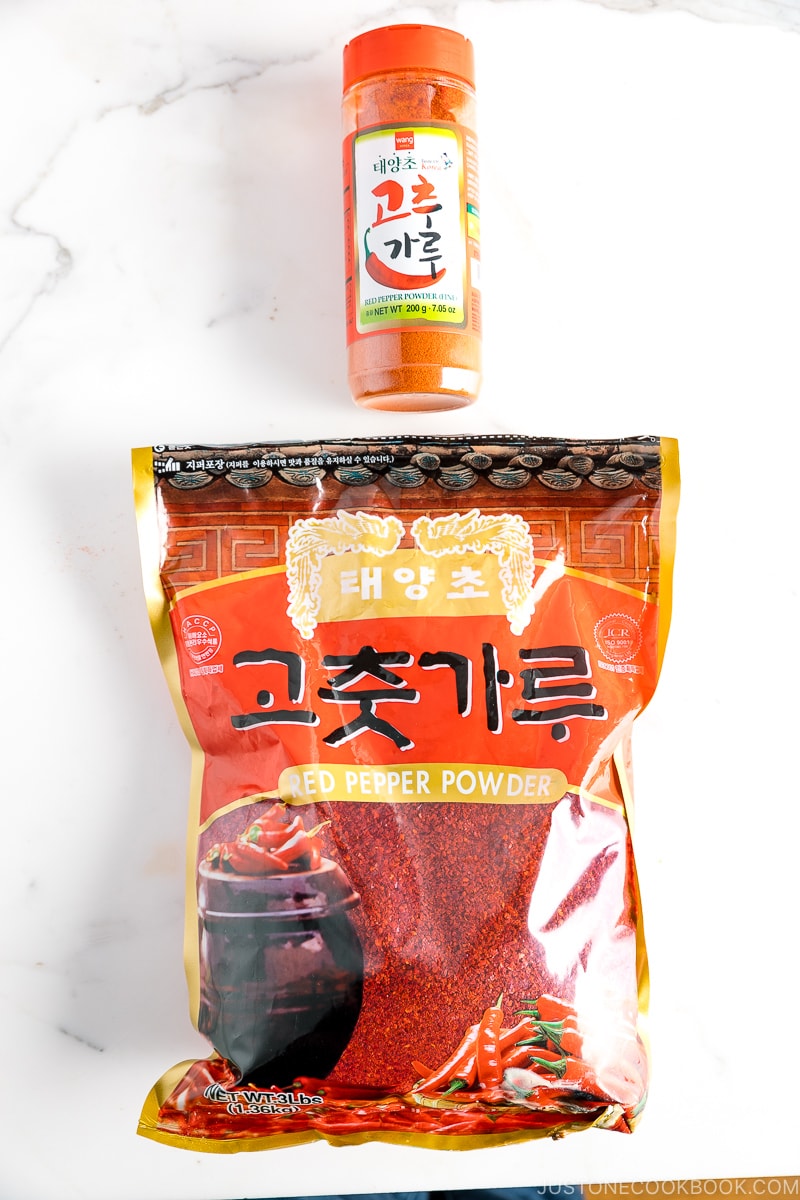 Gochugaru is Korean chili pepper flakes or powder. It is a quintessential pantry item for Korean cooking. The spice level of these hot pepper flakes varies from mild to hot.
Powder: Fine and smooth texture, has brighter color, used for soup and side dishes.
Flakes: Coarse, great for making kimchi, side dishes, soups, and stews.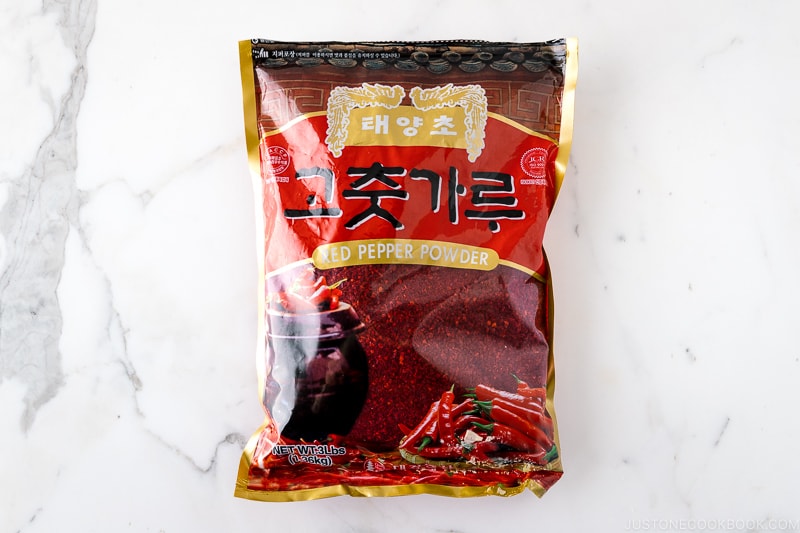 Maangchi who is the author of Maangchi's Real Korean Cooking: Authentic Dishes for the Home Cook recommends the ones that are made with sun-dried peppers, which will be labeled as 태양초 on the package.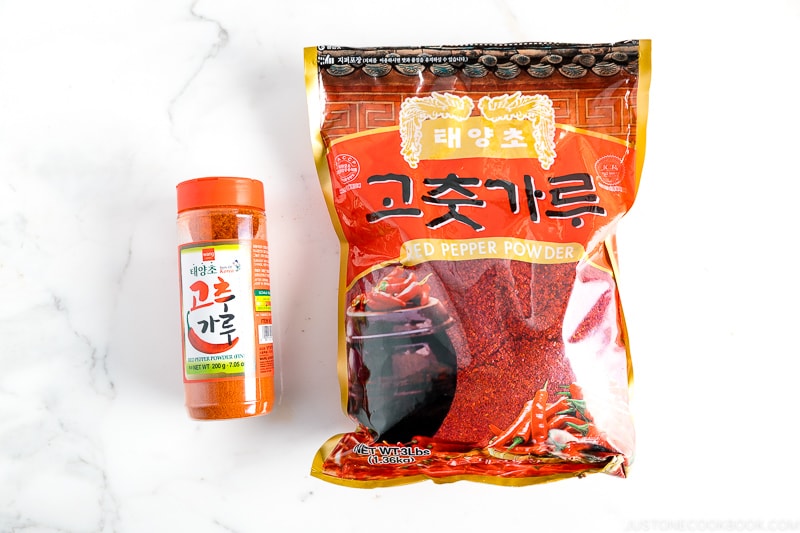 For longer shelf life, keep the gochugaru in the freezer after opening to maintain its freshness.