Gochugaru, or Korean chili flakes, is a versatile ingredient widely used in Korean cuisine. It has a spicy and mildly sweet flavor to any dish.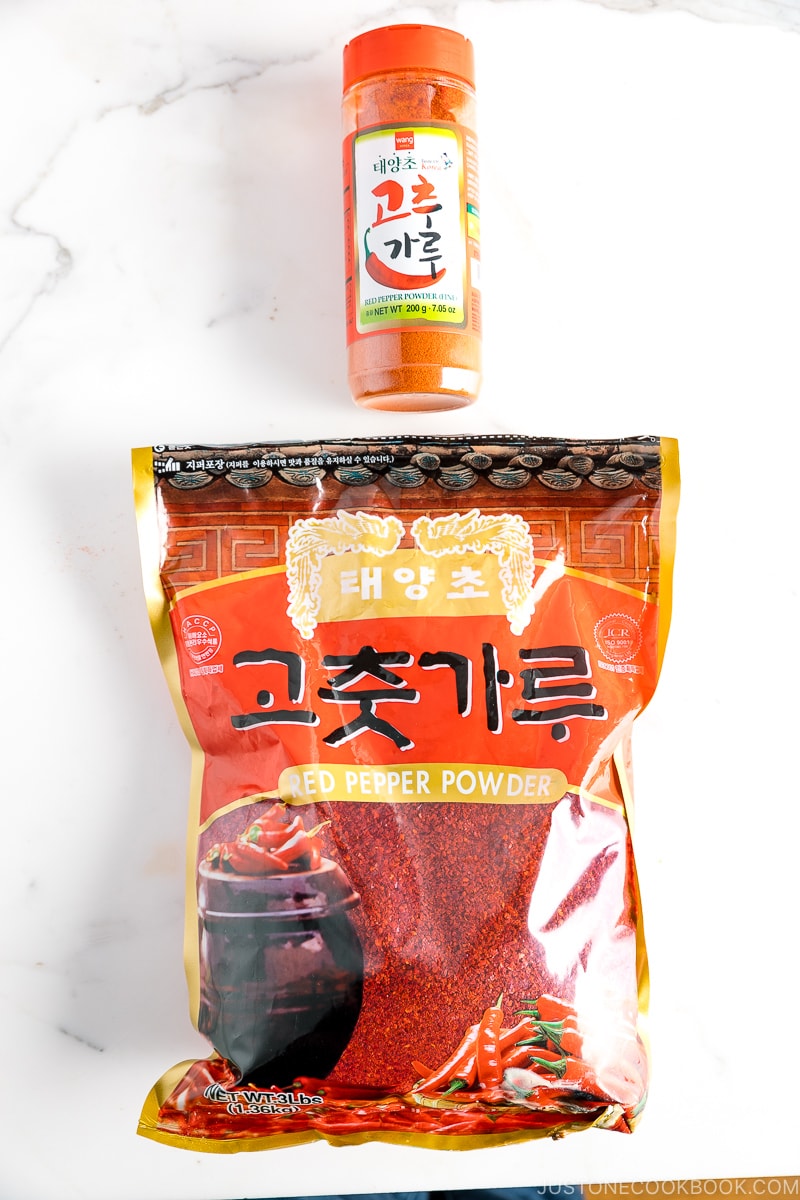 Gochugaru is sun-dried Korean chili pepper flakes/powder. It is a quintessential pantry item for Korean cooking, used for making gochujang, kimchi, and jjigae. The spice level of these hot pepper flakes varies from mild to hot.
Other names include Korean chili powder, Korean chili flakes, and red pepper flakes.
What Does It Taste
It's mildly spicy, with a slightly sweet and smokey flavor.
Varieties
You can find two varieties of gochugaru: flakes and powder.
Powder: Fine and smooth texture, has brighter color, used for soup and side dishes.
Flakes: Coarse and versatile. Great for kimchi, side dishes, soups, and stews.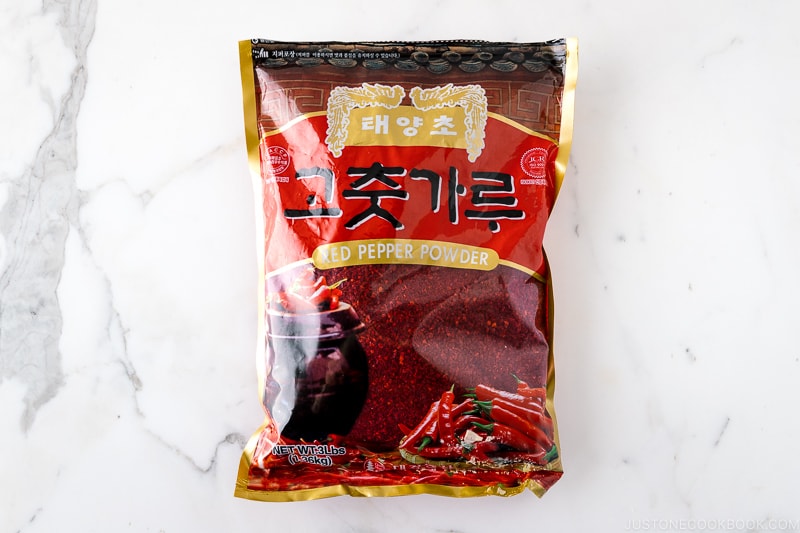 Recipes Using Gochugaru
Where To Buy
You can find it at Asian and Korean grocery stores or online.
How To Choose The Best
Maangchi, the author of Maangchi's Real Korean Cooking: Authentic Dishes for the Home Cook, recommends the ones made with sun-dried peppers, labeled as 태양초 on the package.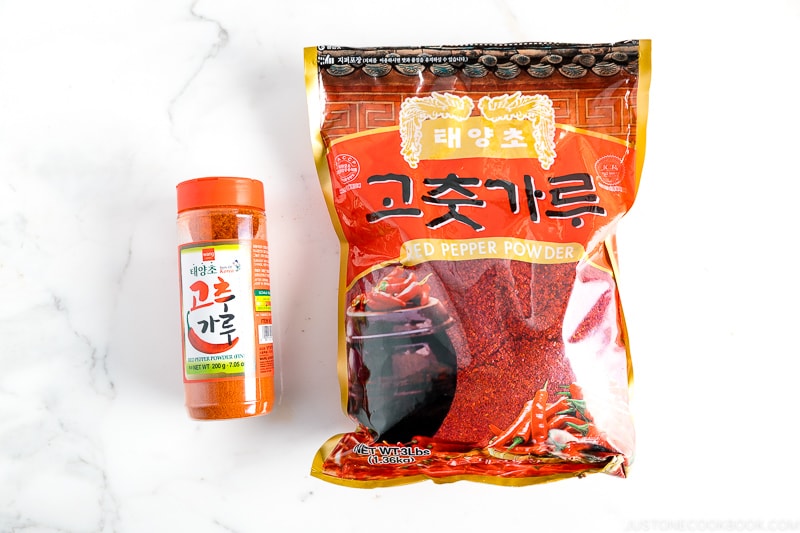 How To Store
Keep the package in the freezer after opening to maintain its freshness.
Substitutions
Depending on the dish, you can substitute with gochujang (which has gochugaru as one of the ingredients), ichimi togarashi, or crushed red pepper (crush the flakes further if necessary).
---
Wish to learn more about Japanese cooking? Sign up for our free newsletter to receive cooking tips & recipe updates! And stay in touch with me on Facebook, Pinterest, YouTube, and Instagram.