Gochujang is a sweet, spicy, savory red chili paste widely used in Korean cuisine.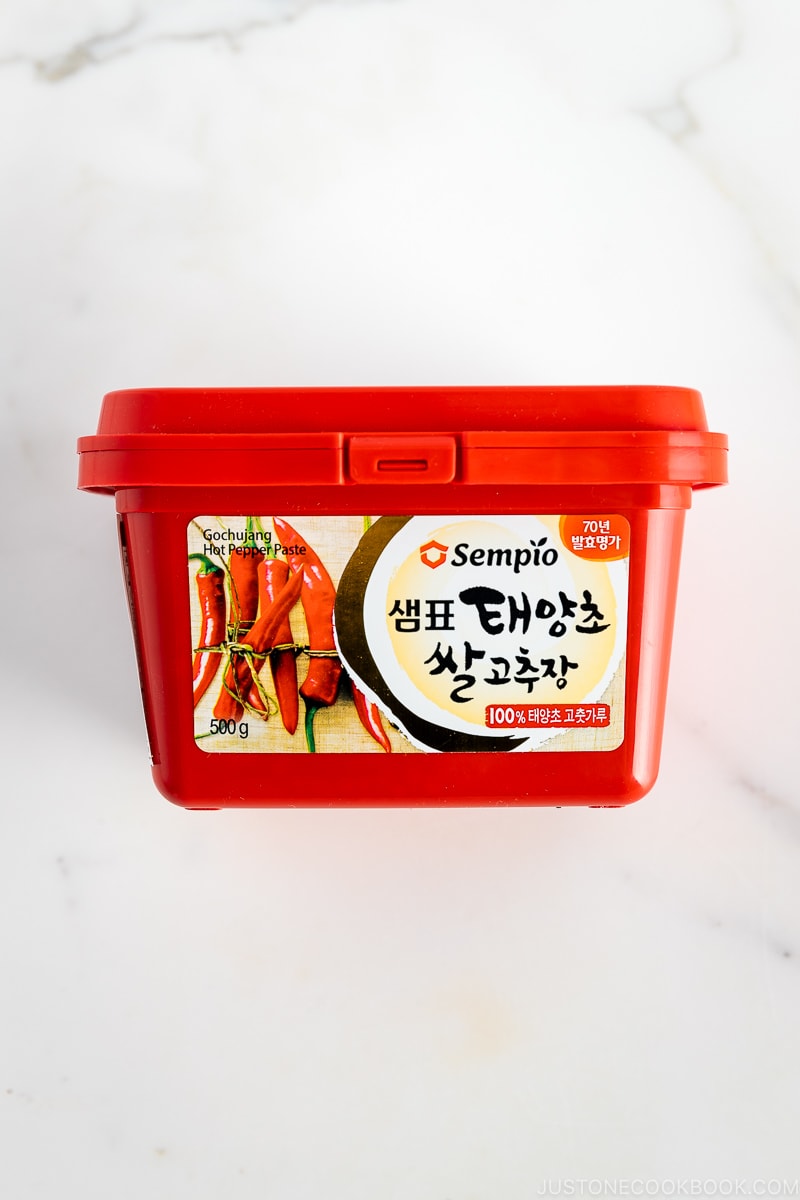 Gochujang (고추장) is a fermented red chili paste made from red chiles, glutinous rice, fermented soybeans, and salt. It's an indispensable ingredient in Korean cuisine and can also be used as a meat marinade or to add some spice to ramen, fried rice, bibimbap, and more.
What Is Gochujang
Gochujang is a versatile condiment that can be added to cooking or as a finishing sauce. It's made of gochugaru Korean chili flakes, glutinous rice powder, fermented soybeans, barley malt (yeotgireum), a sweetener like rice syrup, and salt.
Some brands are gluten-free, so check the ingredient label to make sure (the addition of barley malt will not make it gluten-free).
What Does It Taste
Despite its fiery red color, it has a balance of sweet, savory, and spicy flavors. The spice level can differ by brand.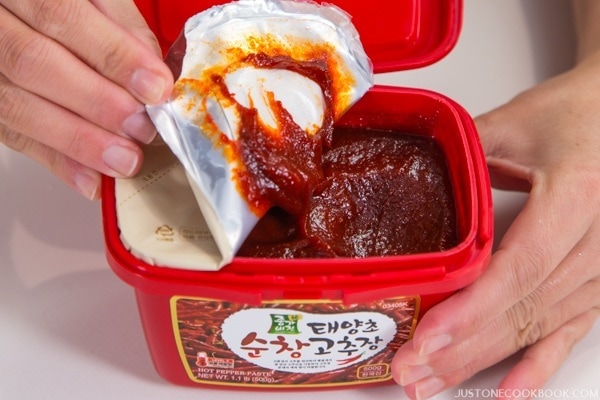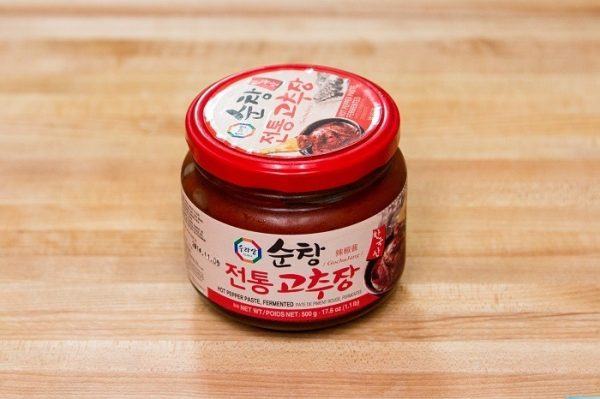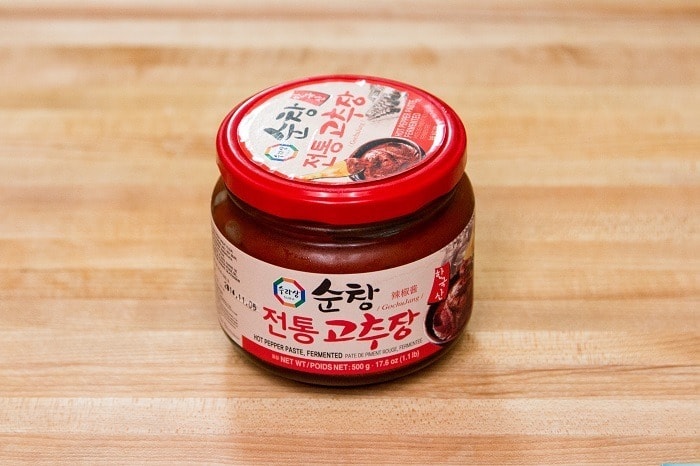 How To Use
Like miso, you can use gochujang in cooking and as a finishing sauce. Add spoonfuls to Korean recipes, such as stews, soups, hot pot dishes, and stir-fries. You can also use it as a dipping sauce by dissolving it with sesame oil, rice vinegar, or soy sauce.
Recipes Using Gochujang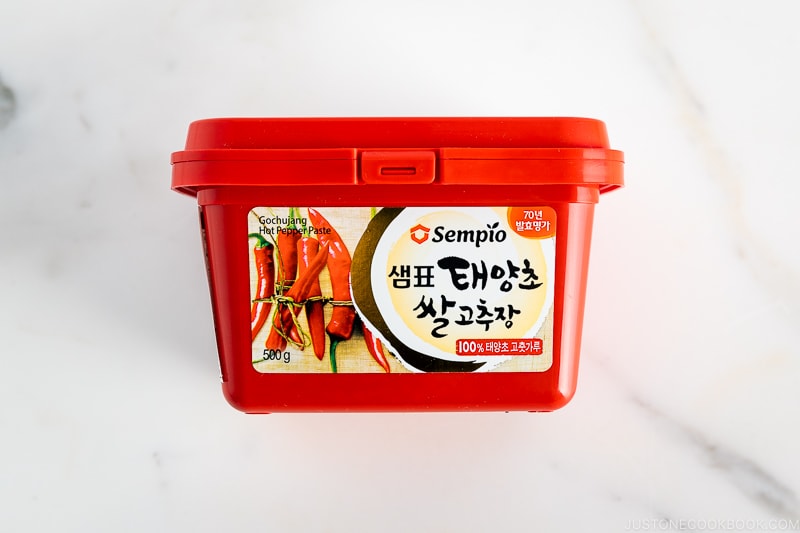 Where To Buy
You can find gochujang at Asian and Korean grocery stores.
How To Store
Gochujang is a fermented food product like miso. Seal opened packages well and refrigerate. The paste will harden over time but can be used by dissolving it with hot water.
Substitutes
Substitute the paste with a mix of doenjang (Korean miso paste), gochugaru, and a sweetener like sugar, simple syrup, or maple syrup. I don't recommend substituting with other Asian chili pastes and hot sauces as the flavor profile will differ.
---
Wish to learn more about Japanese cooking? Sign up for our free newsletter to receive cooking tips & recipe updates! And stay in touch with me on Facebook, Pinterest, YouTube, and Instagram.