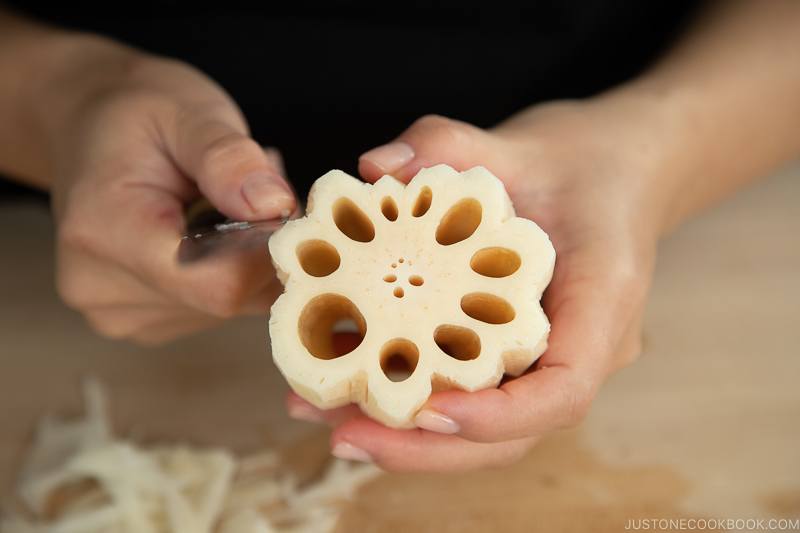 Here's how to make Hana Renkon (花れんこん), Flower-Shape Lotus Root.
1. Cut lotus root into 2-inch length so it's easy to work with. Cut out the "V" shape between two holes.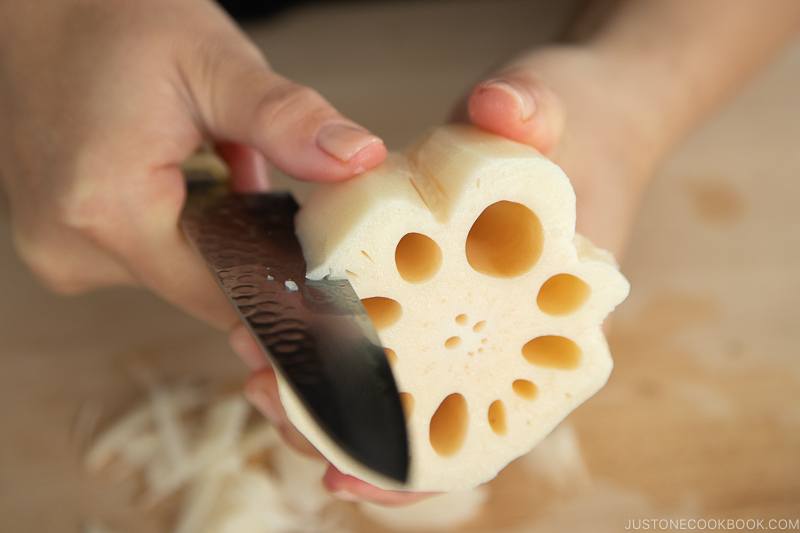 2. Remove the v-shape part and continue to next area between the holes.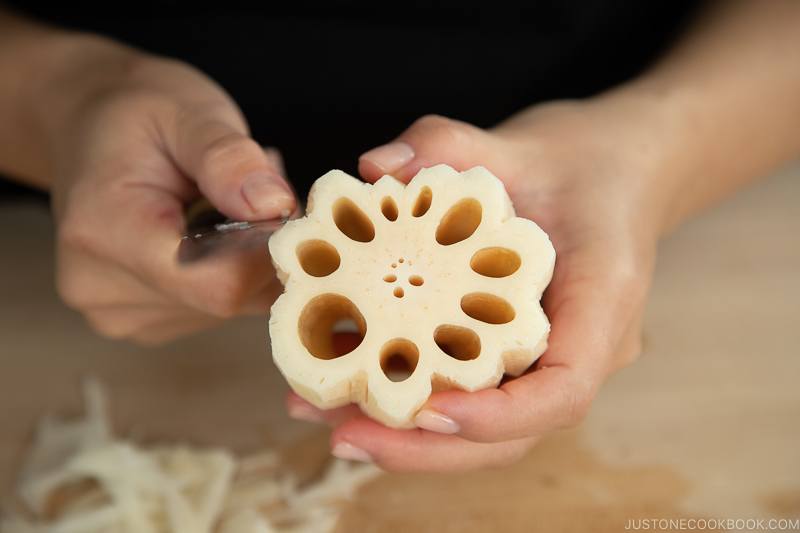 3. Slice into roughly 1/8 to 1/4 inch thick pieces.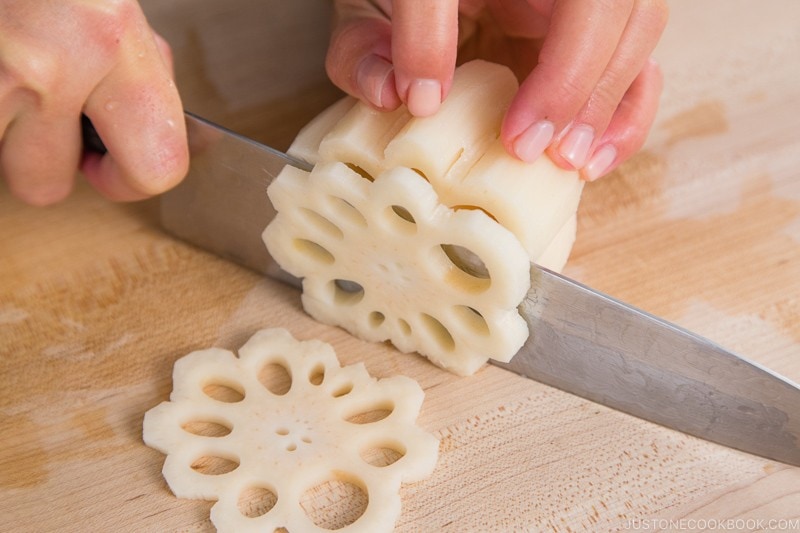 4. Soak the lotus root in vinegar water (2 cups water + 1 tsp. vinegar) for 10 minutes and it's ready to use.