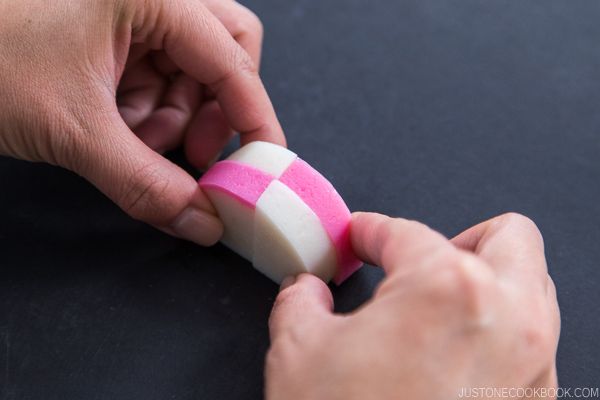 Making a checkered pattern with kamaboko fish cake is super easy and quick. All you need is both pink and white kamaboko fish cakes. There is no fancy skill necessary! These checkered pattern kamaboko, otherwise known as Ichimatsu 市松 in Japanese, make a beautiful addition to your Osechi Ryori. 
Watch How to Make Kamaboko Checkered Pattern
Two Japanese fish cakes (Kamaboko), seven beautiful designs! Make ordinary fish cake into decorative designs on this Oshogatu (Japanese New Year)!
---
Step 1: Remove kamaboko from the wooden board.
Step 2: Slice off the uneven edge on both ends.
Step 3: Cut white and red-skin kamaboko into roughly 1/3-inch (0.8-mm) slices.
Step 4: Cut the kamaboko slices in halves.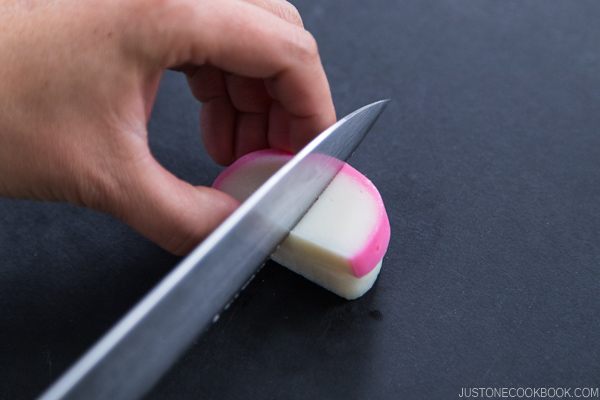 Step 5: Swap one of the red and white pieces to create a checkered pattern.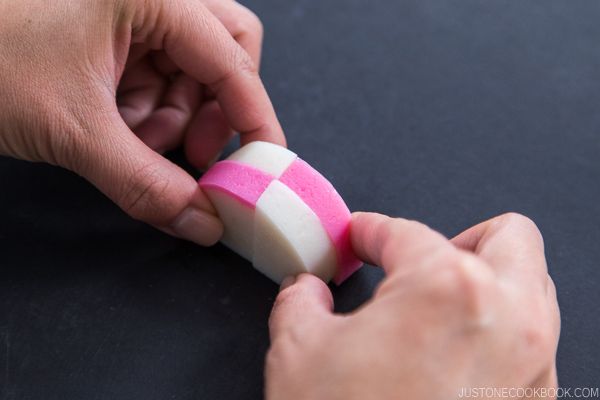 To learn about other beautiful designs of kamaboko (Japanese fish cake), click here.