Negi Miso (Leek and Miso Sauce) is an excellent all-purpose sauce to marinate your meat, dip your vegetables in, season ingredients, or enjoy it with steamed rice! With a bright aromatic and savory flavor, it could literally work wonders in any recipe, especially Japanese or Asian dishes.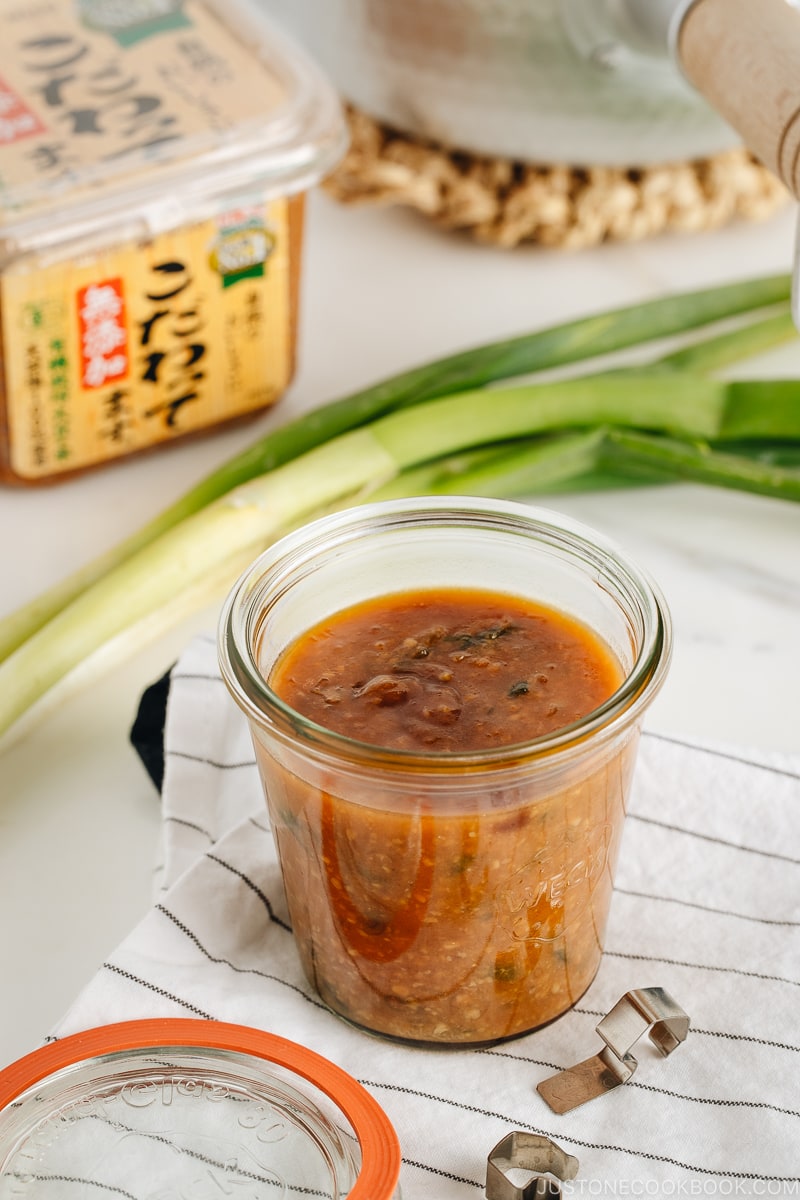 Whenever I set out to do my meal prep for the week, I try to make one or two homemade sauces and dressings to keep around in the refrigerator. They are so handy for everyday and emergency meals! And this Negi Miso (ねぎ味噌) or Leek and Miso Sauce is one of my favorite ones to make.
I use the sauce as a marinade, dipping sauce, seasoning, or anything that is in need of a flavor boost. With only a few ingredients, you could easily it together in a flash and store for later use.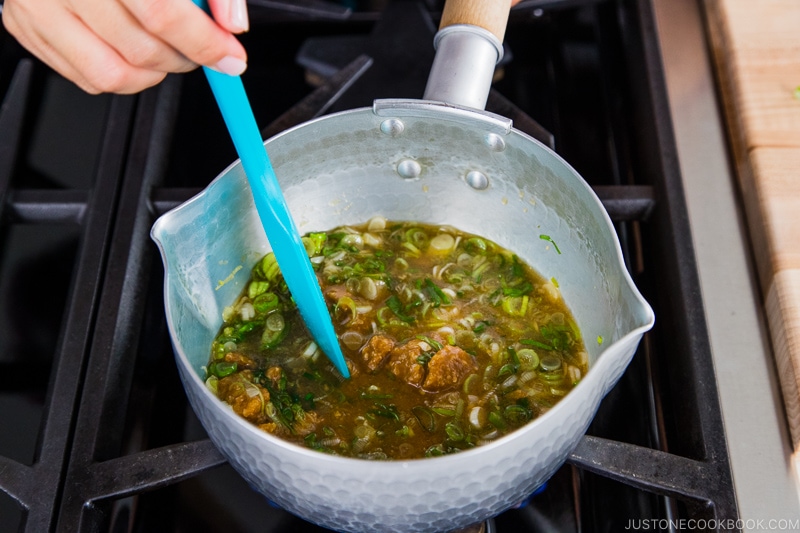 All-Purpose Negi Miso (Leek & Miso Sauce)
Negi Miso (ねぎ味噌) is a miso-based sweet and savory sauce that contains Negi, Japanese long green onion. It's kind of similar to a pesto sauce for western cuisine that you would use for a sandwich, pasta, chicken, etc. With a bright herby flavor, negi miso is just as flexible as the beloved pesto!
Negi – Long Green Onions
Negi (ねぎ, ネギ, 葱) in Japanese means long green onions. They belong to the same allium species as scallions (or green onions) but are longer and thicker in size and do not form a bulb at the bottom. It's somewhere in between leeks and scallions in thickness, texture, and taste. It is the key ingredient that characterizes the sauce.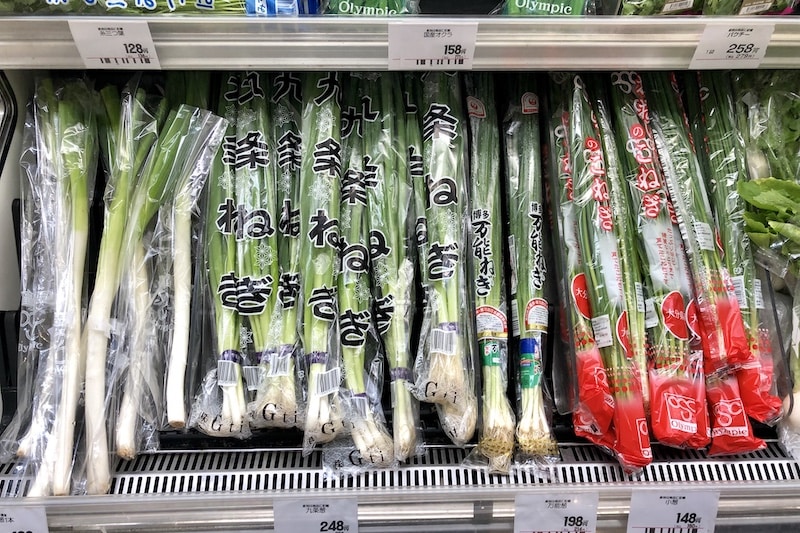 There are several variations of negi depending on regions. In Kanto regions, including Tokyo, Shiro Negi (白ねぎ, white negi) is often preferred. The white part is longer than the green part, and the white and sweet part of Shiro Negi is used for Yakitori and Nabe (hot pot dishes) such as Sukiyaki. In Kansai regions including Osaka and Kyoto, Ao Negi (青ねぎ, green negi) is used mostly for garnish/flavoring and stir fry.
Different negi may have a different flavor profile. Some are more pungent and slightly bitter than the other. You can soak these Japanese long onions in cold water to mellow the flavor if needed.
Naga Negi (長ねぎ) or Shiro Negi (白ねぎ) from Kanto region
Kujo Negi (九条ねぎ) from Kyoto
Hakata Banno Negi (博多万能ねぎ) from Kyushu region
Asatsuki (あさつき)
Wakegi (わけぎ) from west of Japan
Substitutions: If you can't find negi in a Japanese or Korean grocery store, you can definitely use scallions/green onions or leeks or both (for texture & flavor).
Miso – Japanese Fermented Soybean Paste
Miso (味噌) is a soybean paste that's an essential condiment in Japanese cooking. There are many different types of miso out there and you can read more on this 'all about miso' pantry page. You may want to know one thing – WHICH miso is the best?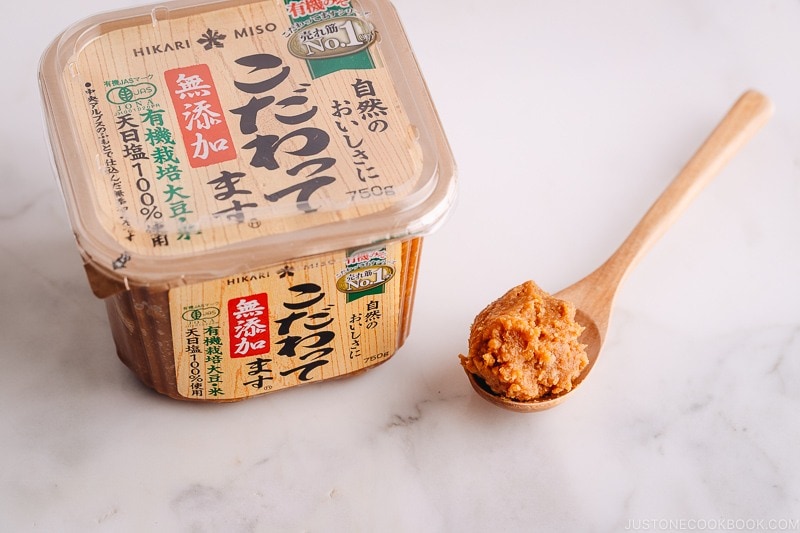 This slow-aged red koji miso is actually the #1 selling miso from Hikari Miso®. Made of organic soybeans and rice, it is free of additives and preservatives. In terms of taste, this miso has a rich and mature flavor with the full-bodied umami of soybeans and the sweetness of rice.
Where can I buy Kodawattemasu by Hikari Miso®:
Japanese grocery stores (Nijiya, Mitsuwa, Marukai, local mom-pop shops, etc)
Asian grocery stores (including Chinese/Korean grocery stores)
Tokyo Central Online ($7.48)
On a side note, "Kodawattemasu" (こだわってます) in Japanese means "I'm particular (about the quality of miso and the miso-making process)." It may be hard to memorize, so just remember the green label with No.1 on the package!
Substitutions: There is no good substitution for miso. Please try your best to find miso at your local Japanese/Asian grocery store.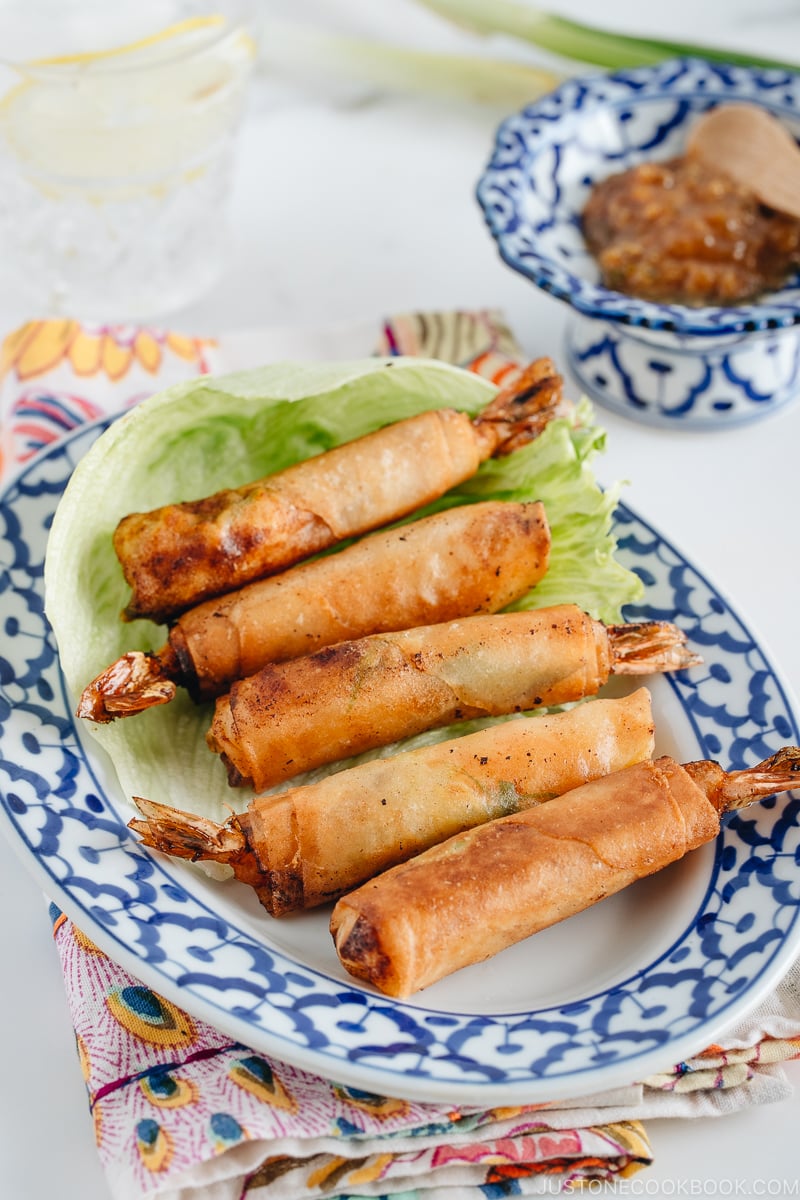 What Can I Use Negi Miso (Leek & Miso Sauce) for?
This sauce is an all-around sauce in my house. With a complexly sweet and salty flavor, it can really jazz up any bland dish, especially if you do a lot of Japanese or Asian cooking at home. Here are just some delicious examples:
Use as a stir fry sauce.
Flavor onigiri as a filling or apply with sauce (See Yaki Onigiri recipe).
Apply on tofu, eggplant, daikon, and konnyaku (See Dengaku recipe).
Dip vegetable sticks (cucumbers, carrots, and daikon) in the sauce.
Eat with steamed rice. Serve a teaspoon of Negi Miso sauce on the rice.
Marinate meat and fish.
Use as a seasoning (Shrimp Egg Rolls above – recipe coming soon).
I hope you enjoy it!
Sign up for the free newsletter delivered to your inbox and stay in touch with me on Facebook, Pinterest, YouTube, and Instagram for all the latest updates.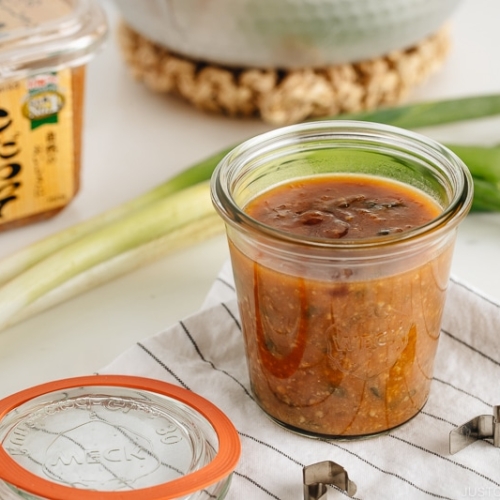 Negi Miso (Leek and Miso Sauce)
Negi Miso (Leek and Miso Sauce) is an excellent all-purpose sauce to marinate your meat, dip your vegetables in, season ingredients, or enjoy with steamed rice!  With a bright aromatic and savory flavor, it could literally work wonder in any recipes, especially Japanese or Asian dishes.
Japanese Ingredient Substitution:
If you want substitutes for Japanese condiments and ingredients, click
here
.
Instructions
Gather all the ingredients.

Cut the negi into small pieces.

In a medium saucepan or frying pan, add sesame oil and then negi.

Saute the negi until wilted.

Add all the seasonings in the pan.

Mix well and bring it to boil. Once boiling, reduce the heat and continue to simmer until the sauce gets thicken.

When you can see the trail at the bottom of the pan when you draw a line with a spatula, it's done. Transfer the sauce to a sterilized jar.
To Store:
This sauce can be preserved up to 1 week in the fridge and 2 months in the freezer.
Nutrition
Calories:
506
kcal
·
Carbohydrates:
53
g
·
Protein:
11
g
·
Fat:
19
g
·
Saturated Fat:
3
g
·
Sodium:
3333
mg
·
Potassium:
253
mg
·
Fiber:
5
g
·
Sugar:
39
g
·
Vitamin A:
313
IU
·
Vitamin C:
5
mg
·
Calcium:
67
mg
·
Iron:
3
mg
©JustOneCookbook.com Content and photographs are copyright protected. Sharing of this recipe is both encouraged and appreciated. Copying and/or pasting full recipes to any website or social media is strictly prohibited. Please view my photo use policy
here
.