The Nikka Whisky distillery in Yoichi, Hokkaido is a must-visit for whisky lovers. Learn about the history of the distillery and the life of Masataka Taketsuru, father of Japanese Whiskey.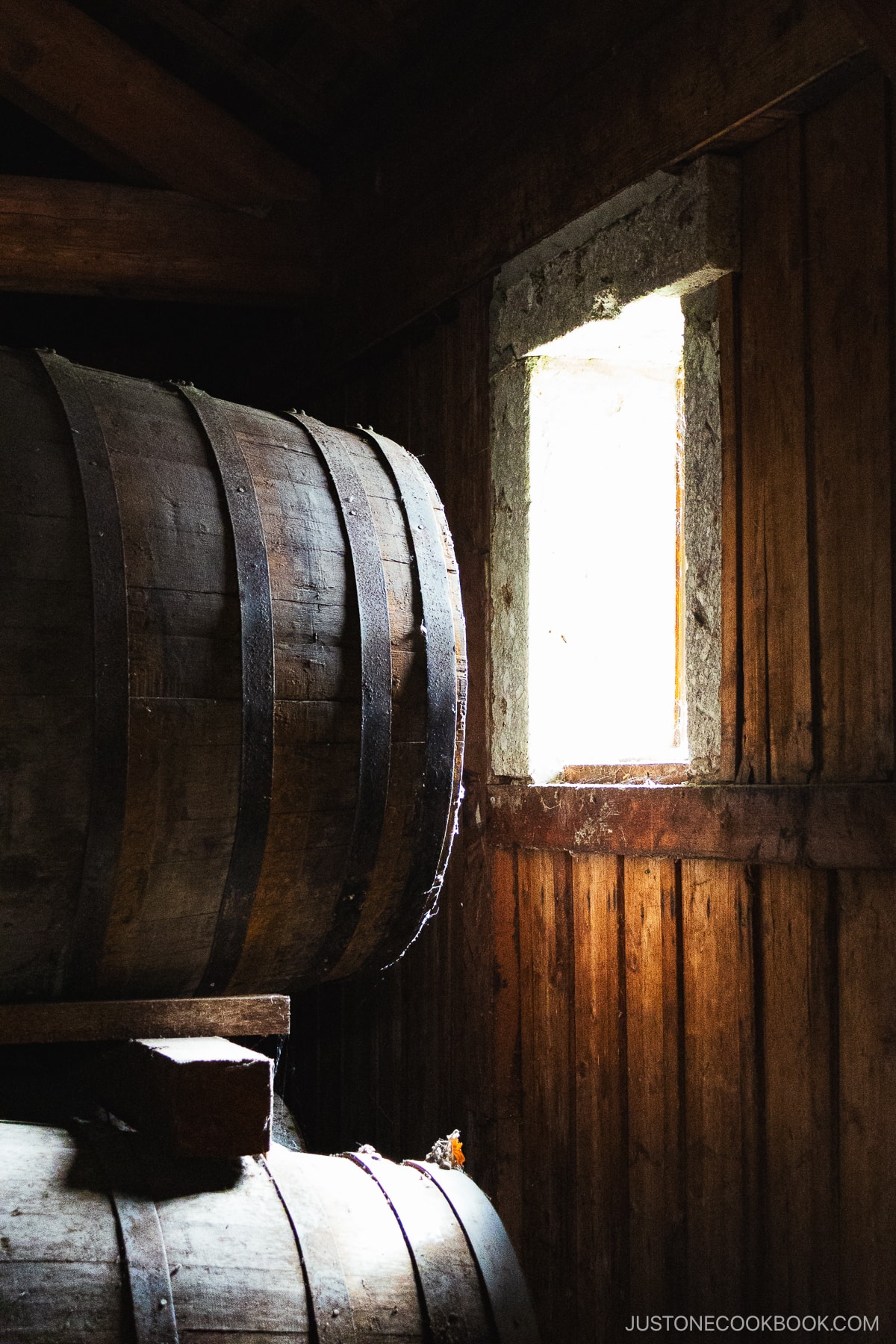 Yoichi in Hokkaido is known to have some of the best uni and seafood in Japan. However, the town's most famous attraction is undoubtedly the renowned Nikka Yoichi Whisky Distillery. In this post, I will dive into the life of Masataka Taketsuru, often referred to as the father of Japanese Whisky, followed by a tour of the Nikka Whisky Yoichi Distillery.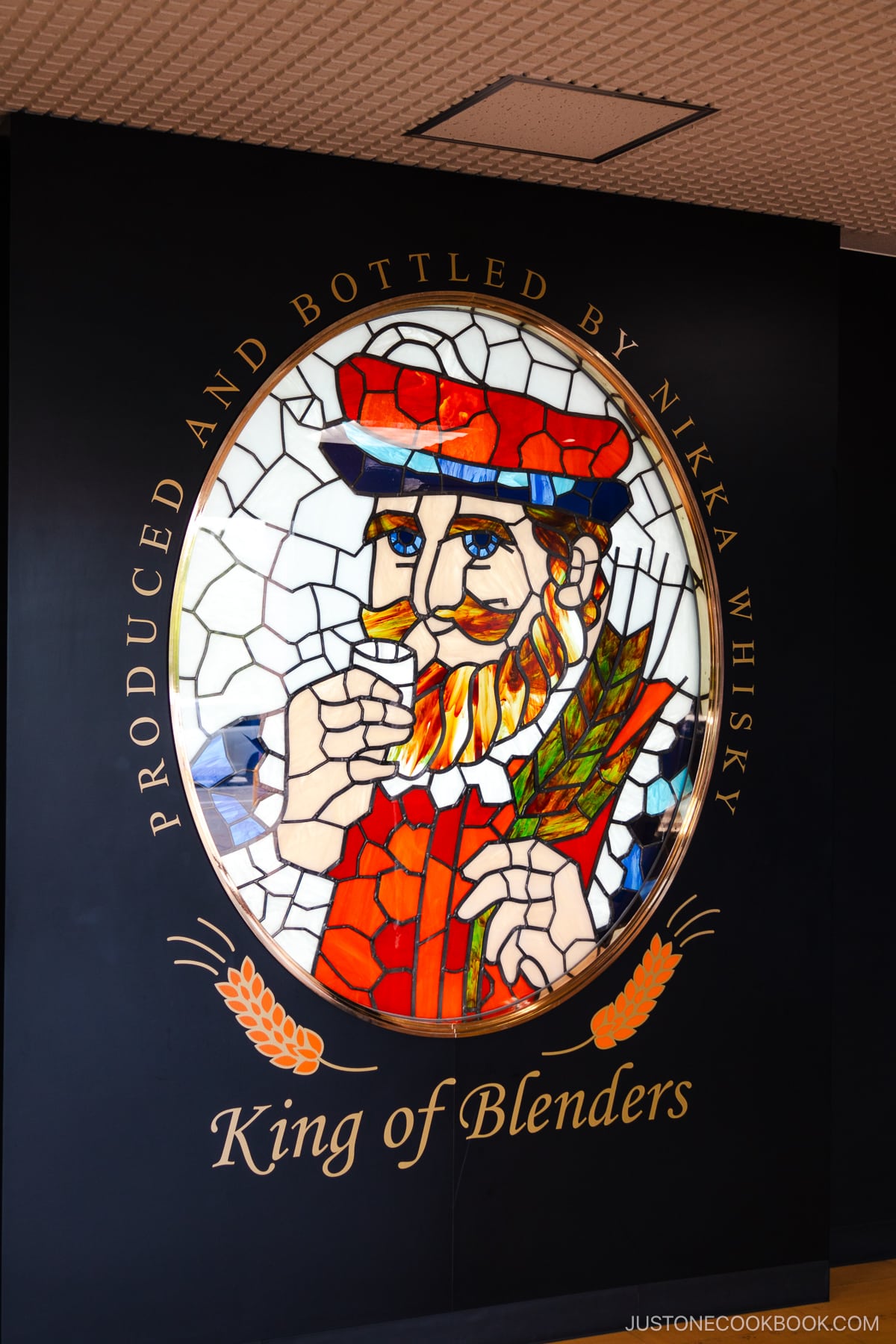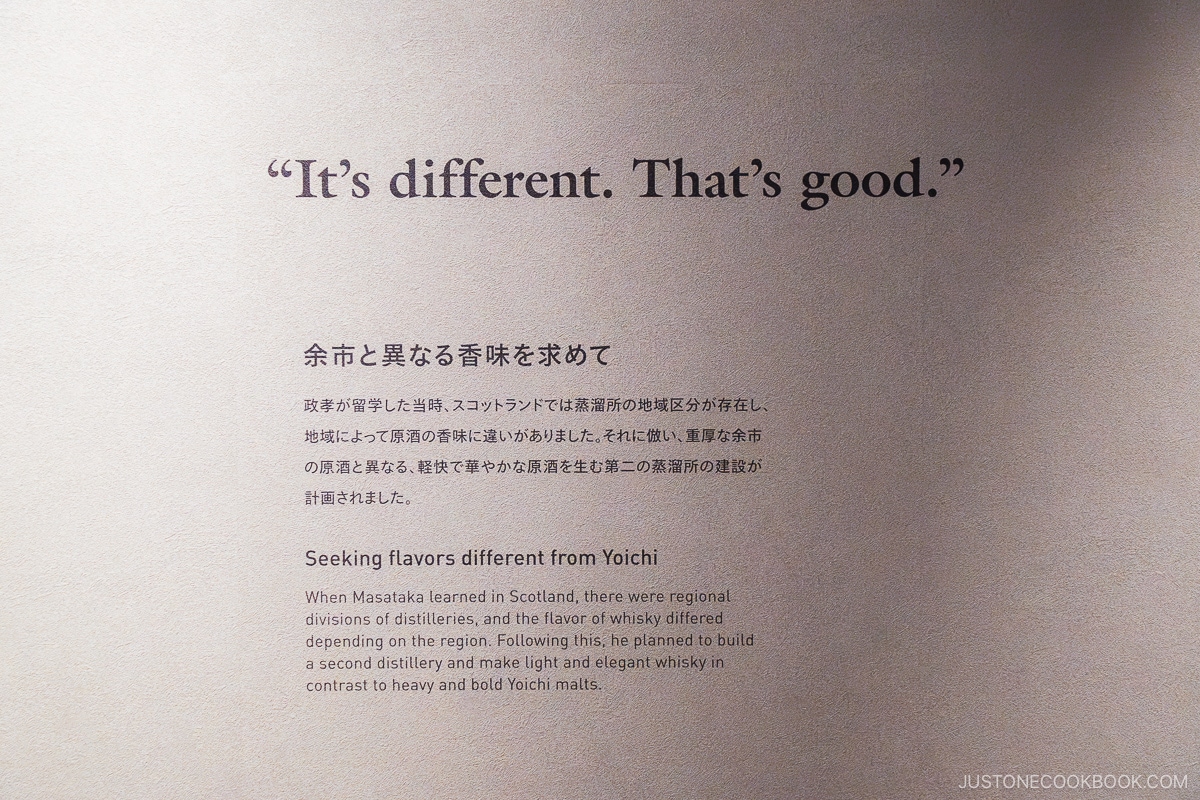 How to Get to Yoichi
Yoichi is a small seaside town that lies between Otaru and Shakotan. You can board the Rapid Airport train from Sapporo Station to Otaru, which takes approximately 35 minutes. After you arrive at Otaru Station, change to the Hakodate Line towards Kutchan. You will arrive at Yoichi Station in another 25 minutes. Both trains will come to a combined total of 2,130 yen.
Nikka Whisky Yoichi Distillery
The Nikka Whisky Distillery is a hotspot in town, attracting hundreds of tourists every day. It's just a three-minute walk from Yoichi Train Station.
Before you head to the distillery, there are a few things to note. First, you're welcome to explore the entrance area at your leisure, which includes both the museum and the souvenir shop. The museum provides a comprehensive history of Nikka Whisky and also features a paid tasting bar. Second, you have the option to reserve a free guided tour inside the distillery, and this tour concludes with a complimentary tasting session. Lastly, for the dedicated whisky connoisseurs out there, there are paid tours and tasting seminars available, offering access to parts of the distillery that are not part of the standard free tour.
Single Malt Yoichi Key Malt Tasting Seminar – 80-minute tour with a seminar and tasting (1,500 yen)
Platinum VIP Tour – 120-minute tour with a tasting seminar conducted by an instructor (4,000 yen)
Blend Seminar – 150-minute tour and a seminar where you can create your blend (8,000 yen)
All the tours, including the free one, are often fully booked two weeks in advance, so be sure to plan accordingly. I opted for the free tour.
Masataka Taketsuru – The Founder of Nikka Whisky
I had some free time before the tour, so I decided to visit the museum, which tells the fascinating story of Masataka Taketsuru, the founder of Nikka Whisky.
Masataka Taketsuru was born into a long-established sake brewery, called "Taketsuru Shuzuo," which had its origins in the Edo Period in Takehara City, near Hiroshima.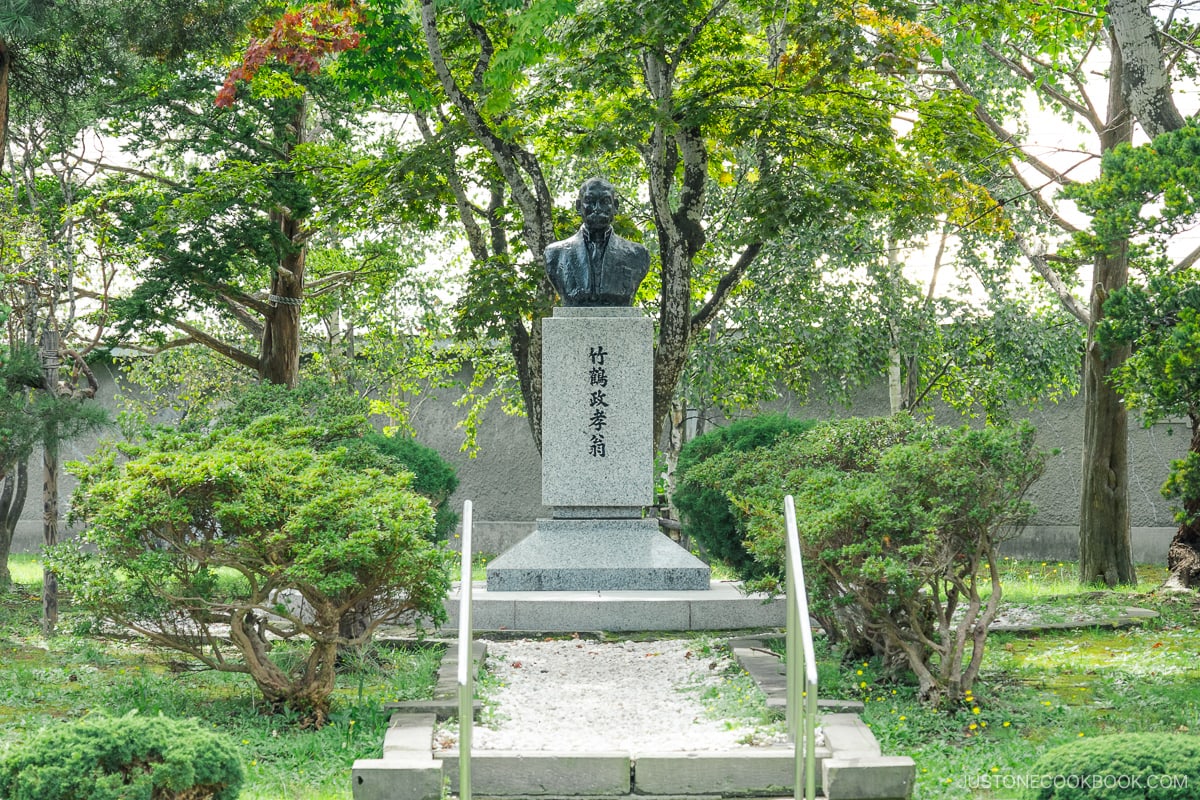 Masataka initially pursued studies in sake brewing at Osaka Technical High School but did not complete his degree. Instead, he was recruited by Settsu Distillery, the largest producer of industrial alcohol and imitation spirits in Japan at the time. During this period, Masataka was sent to Scotland to learn the art of Scotch whisky production.
Journey to Scotland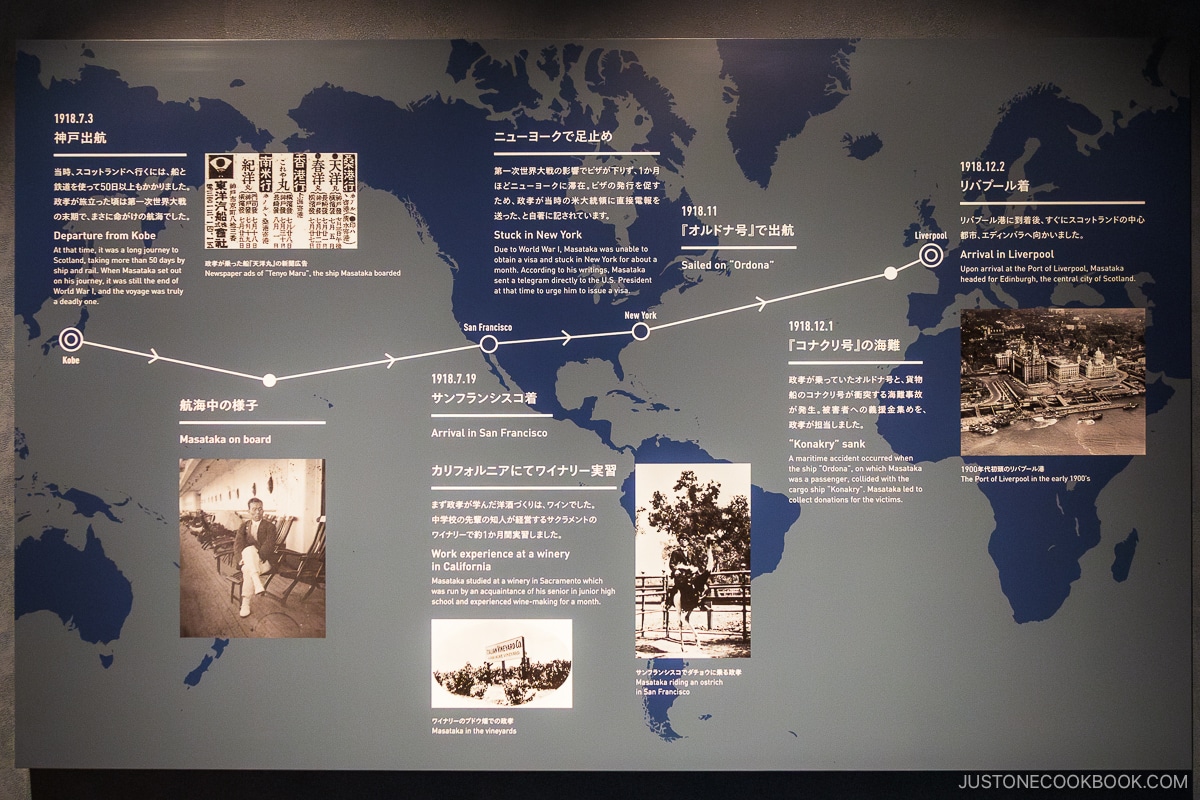 The journey from Japan took more than 50 days. This is mainly due to the conflict of World War I, during which Masataka was stuck in New York for a month.
He then spent the next year or so looking for a degree to study. He ended up learning chemistry and English at the University of Glasgow. Following his graduation, Masakataka apprenticed at various distilleries across the country, gathering knowledge of various brewing, distilling, and aging techniques. Throughout the museum, you can find some of his notes and even his passport!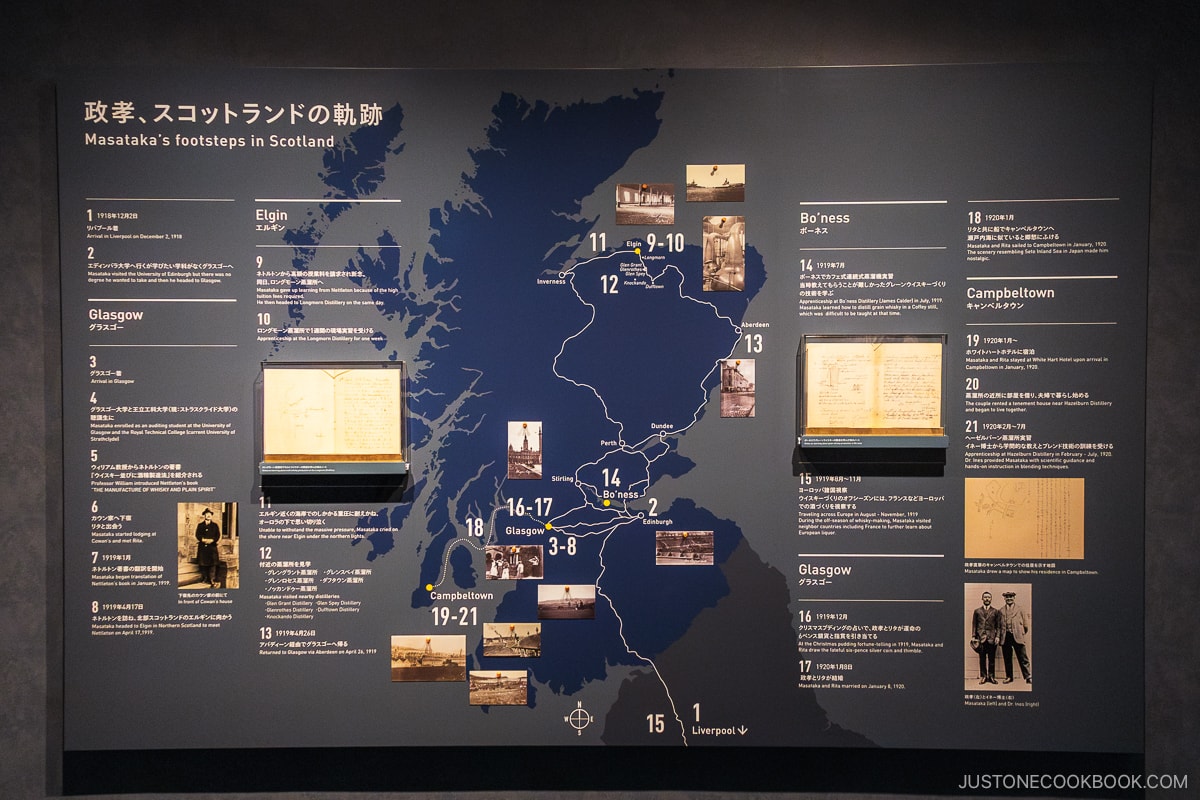 Return to Japan
Along his adventures in Scotland, he met Rita, whom he married on January 8th, 1920. They traveled back to Japan, but during that time, Japan was in a recession, which led to some instability in Masataka's work. Settsu Distillery no longer had the funds and capital to support Masataka. After a brief stint at Suntory's Yamazaki Distillery and a 10-year job at a beer brewery in Yokohama, it was time for him to make his adventure.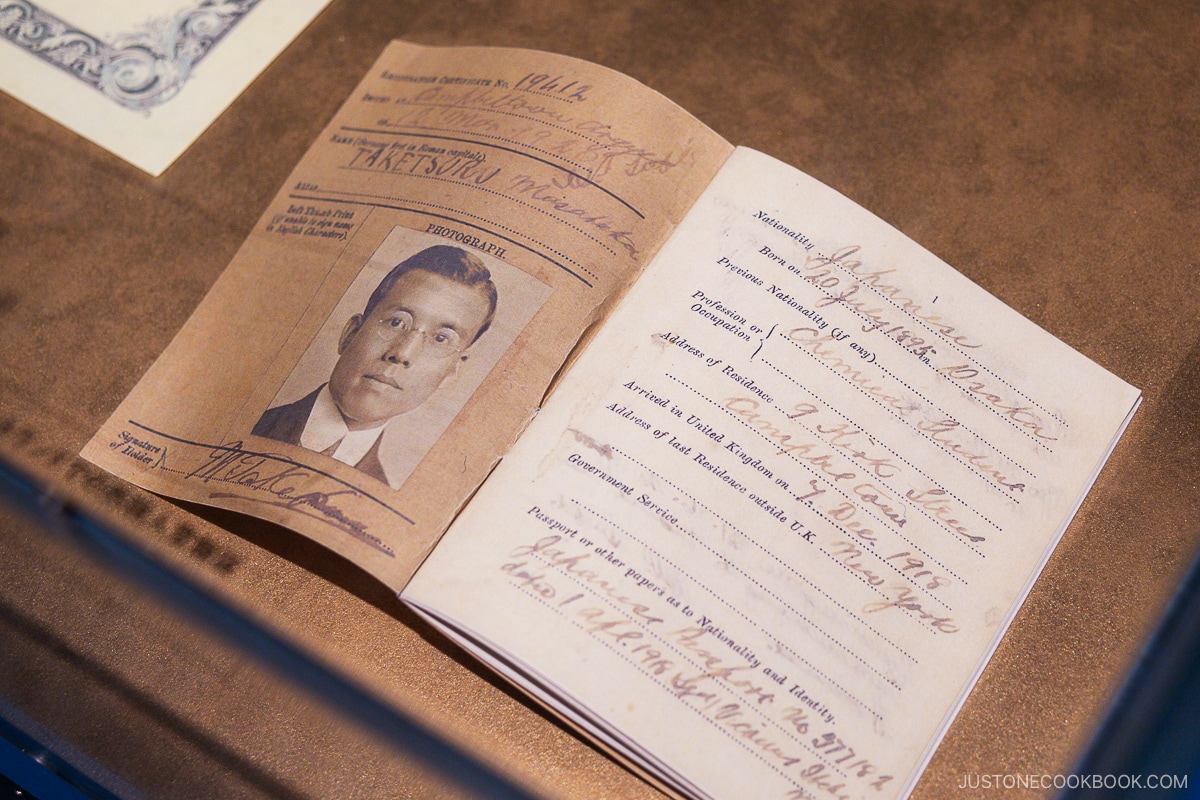 Through his wife Rita, Masataka met some wealthy industrialists who were ready to back him to open his own distillery. He decided to move to Yoichi as he felt the climate was similar to Scotland. The small town is close to the sea, surrounded by mountains, and has an appropriate humidity, crisp clean air, and freshwater, perfect for making whisky.
Yoichi Distillery
The distillery opened in 1934, but the first whisky was produced in 1940. During the whisky aging and maturing period, it's common for distilleries to make different products to sell in the interim. Yoichi happened to be the first place to grow apples in Japan, so Masataka started to make apple-related products such as juice and wine.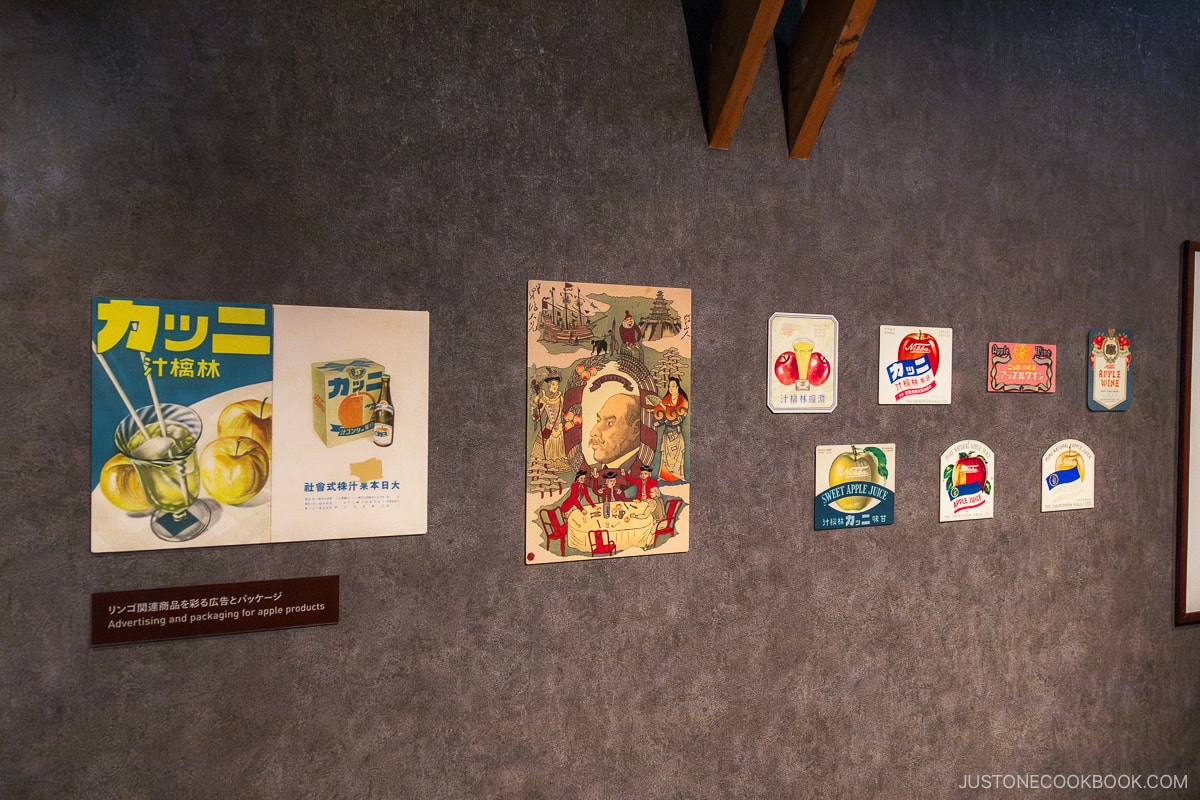 In the museum, you get to see some classic bottles, including the renowned Single Cask Malt Whisky that earned Nikka Whisky international acclaim.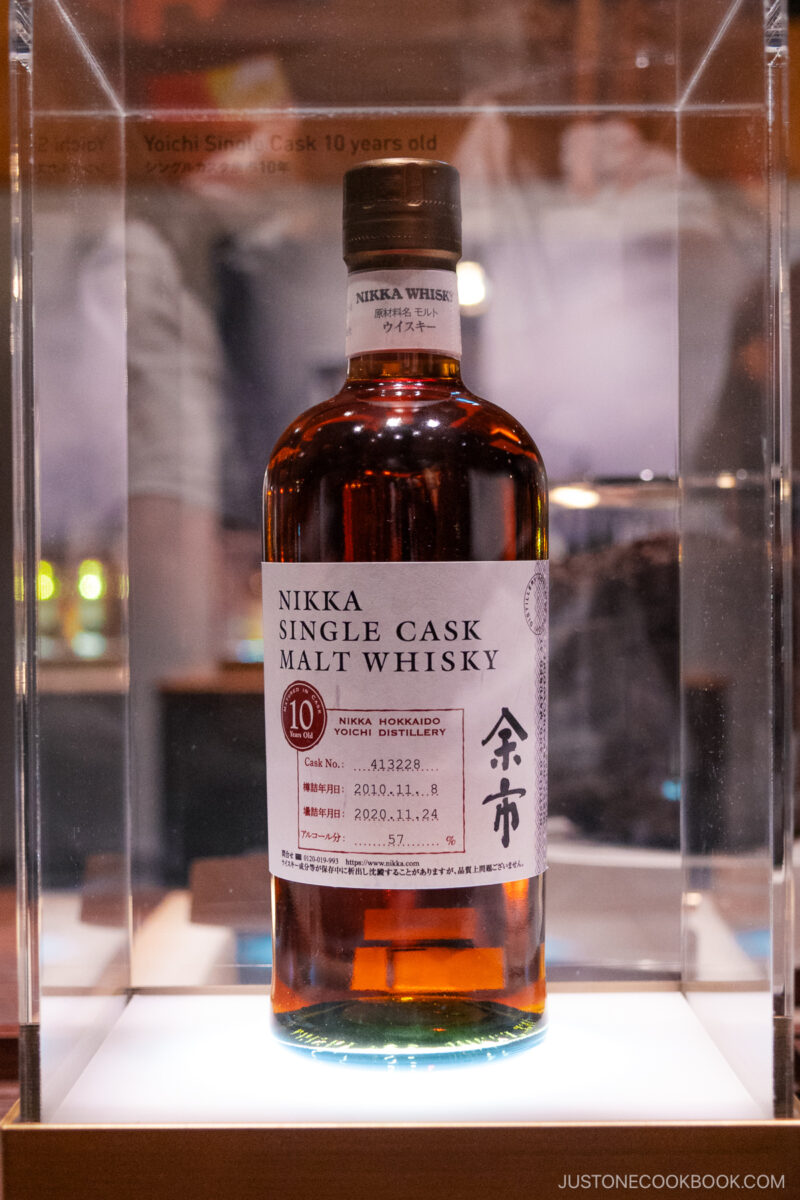 Nikka's Yoichi malts are celebrated for their bold and robust flavors, characterized by refined peaty notes and a subtle hint of smoke. These distinctive characteristics stem from the traditional method of direct coal-fired distillation, reminiscent of Scotch whisky production. The sea breeze from nearby Ishikari Bay also imparts a touch of brininess during the maturation process. Masataka, driven by his relentless ambitions, aspired to craft a whisky with a lighter, more elegant profile. As a result, he made the decision to establish a second distillery in Miyagikyo, Sendai, in 1969.
There is also a paid tasting bar where you can sample a selection of the amazing whisky on offer.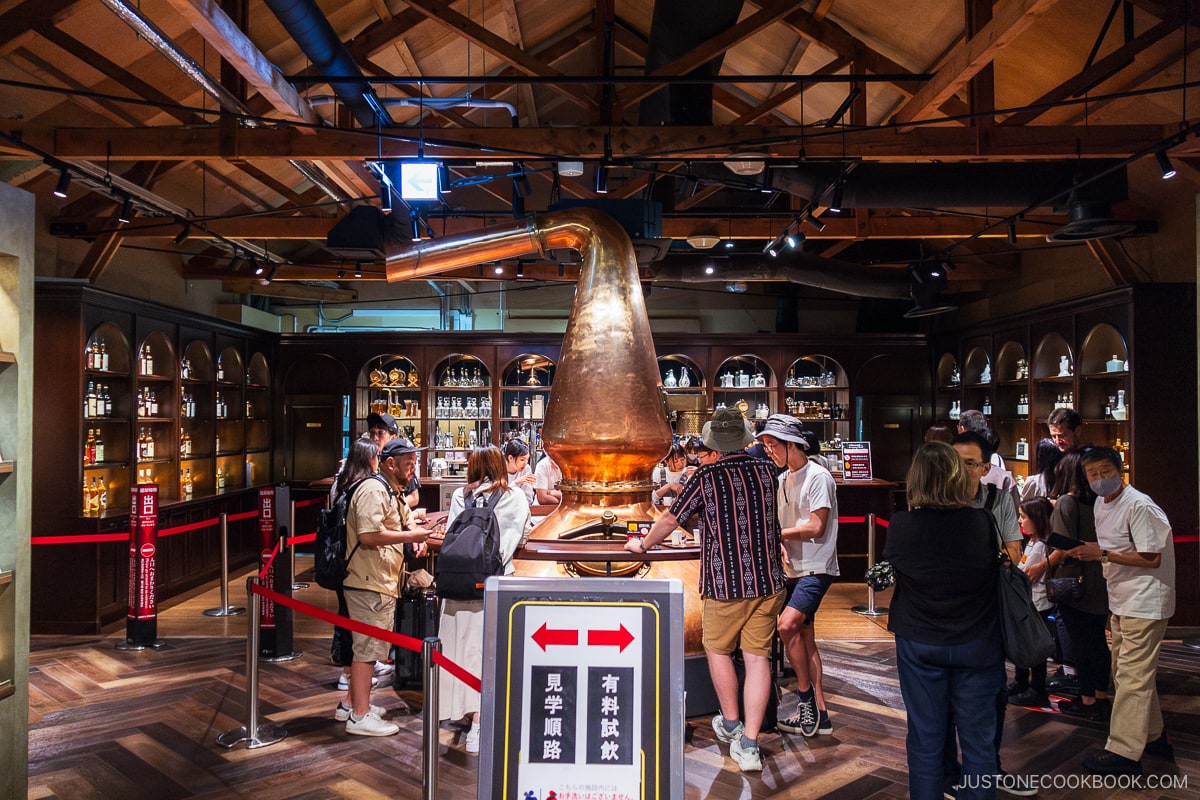 Yoichi's Distillery Tour
After finishing at the museum and learning about the history of Nikka Whisky, it was time for the tour. In front of the distillery, there will be a staff member who will check your reservation.
The reception is located at the other end of the distillery, where they will provide you with a ticket for the tasting at the end. For drivers or anyone under age, there is a soft drink ticket available.
The tour lasts approximately 50 minutes, with the tasting session lasting around 20 minutes. Photography is allowed, but video recording is prohibited. The guide will explain the entire production process in Japanese, but there is an audio guide available in English.
Distilling Whisky
Next, we visited the Kilning Tower, where they dry germinate barley with peat smoke to make malt.
Then, we entered the milling and mashing house, where milled barley is mixed with water in a mash tun. The enzymes in the malt convert starch into sugar to make wort.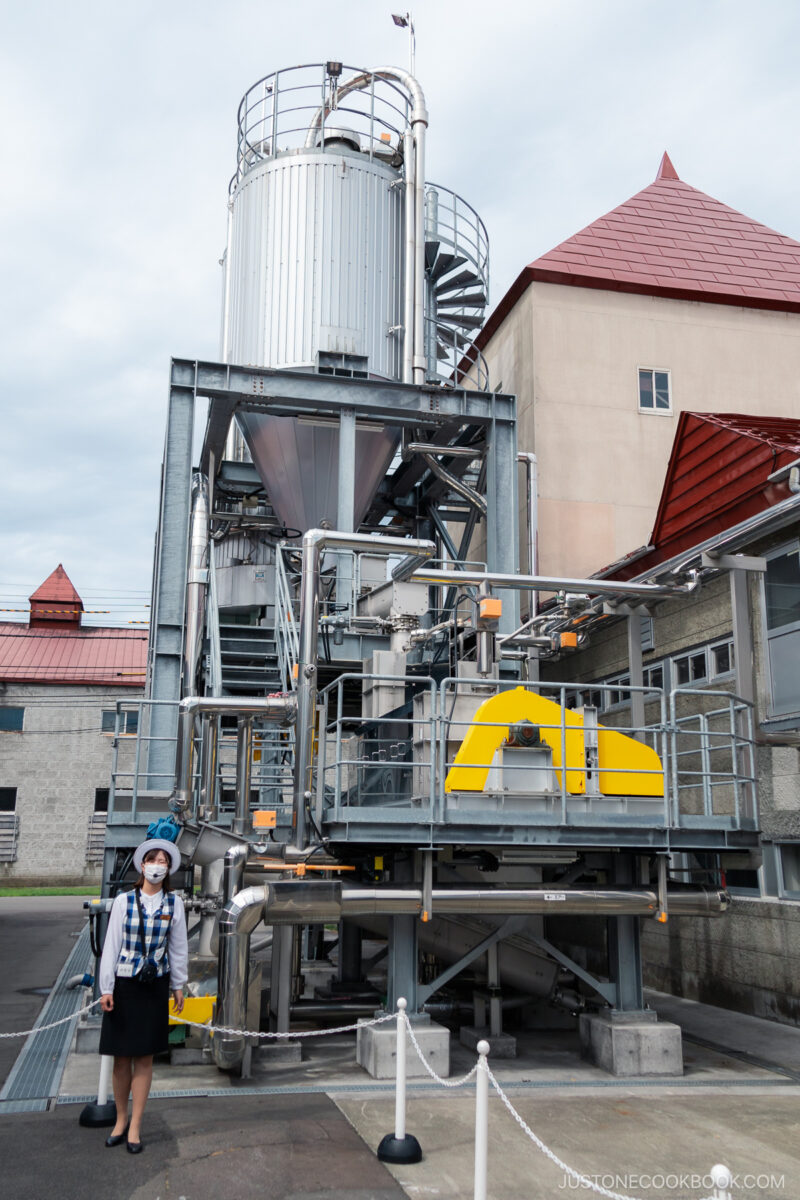 Yeast is then added to the wort to initiate fermentation, breaking down the sugar in the wort into alcohol and carbon dioxide. The wash is sent through underground pipes to the still house.
Our next stop was the wash house, where the tour guide explained the distillation process. The wash is distilled twice in pot stills operated by traditional coal fires. These fires are controlled by skilled craftsmen and require constant monitoring. Although it involves more work, the use of coal is essential as it contributes to giving Nikka whisky its bold and rich taste.
Tour of the Historic Buildings
You can also see Masataka's original office, which was built in July 1934 and designated as a Tangible Cultural Property of Yoichi Town.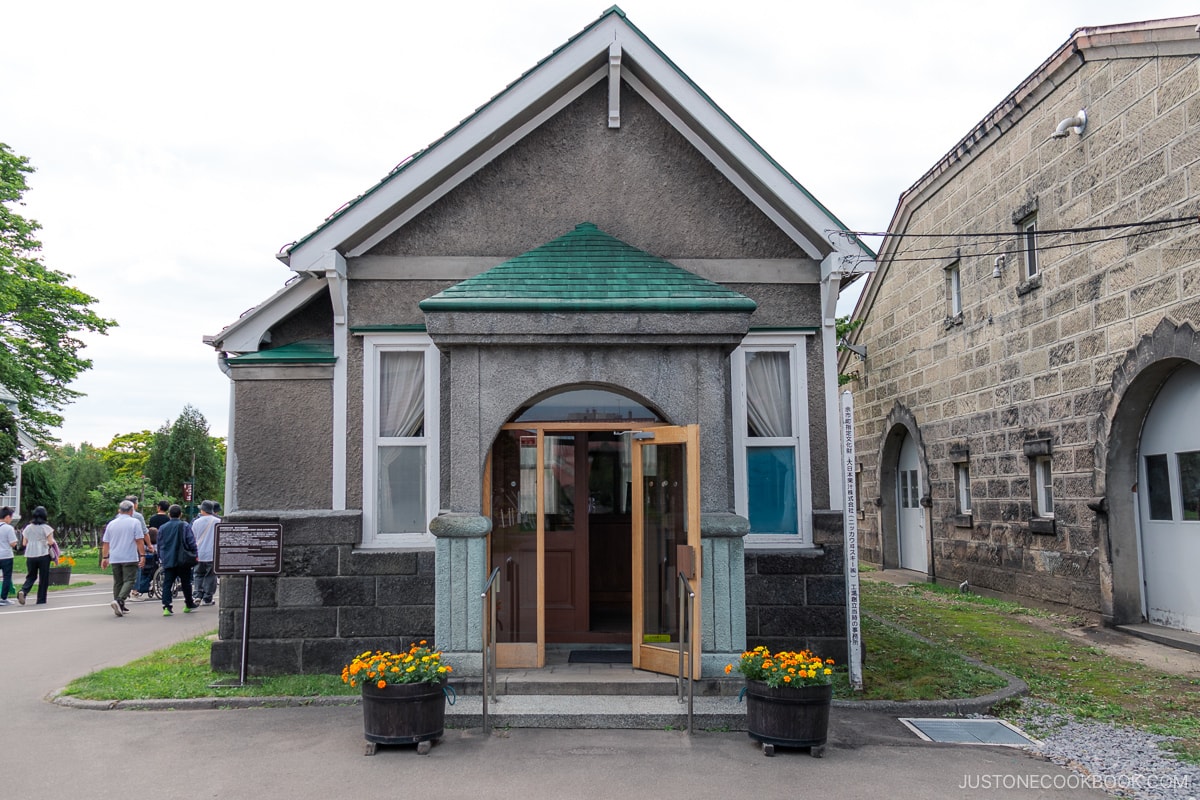 Next to it is Rita House, which was constructed in 1931 and served as Nikka Whisky's laboratory for about 50 years until 1984.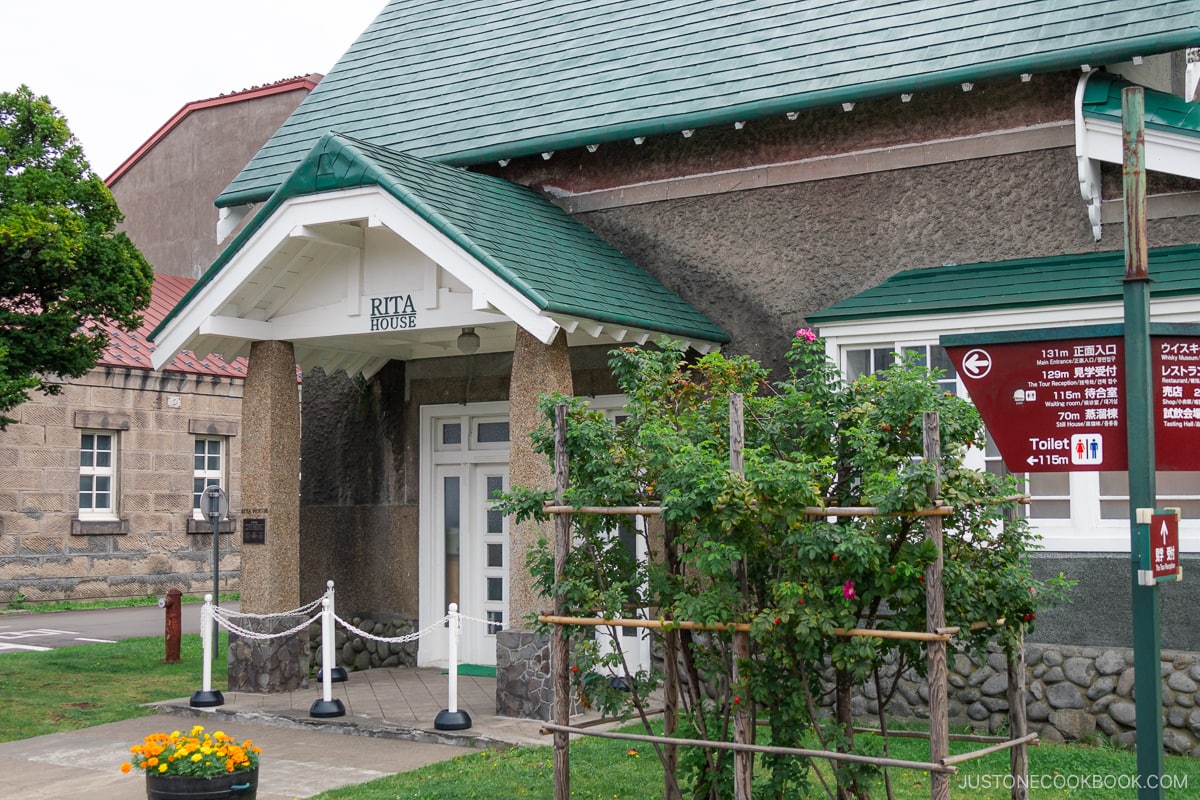 Next, is Masataka's old residence, which was originally located in Yamada-cho, in the suburbs of Yoichi but relocated to the distillery in 2002. The house showcases both Western and Japanese architectural influences as a reflection of the two's marriage. The tour guide explained that, at one point, when Rita was feeling homesick, Masataka decided to build the stone entrance, a typical Scottish feature.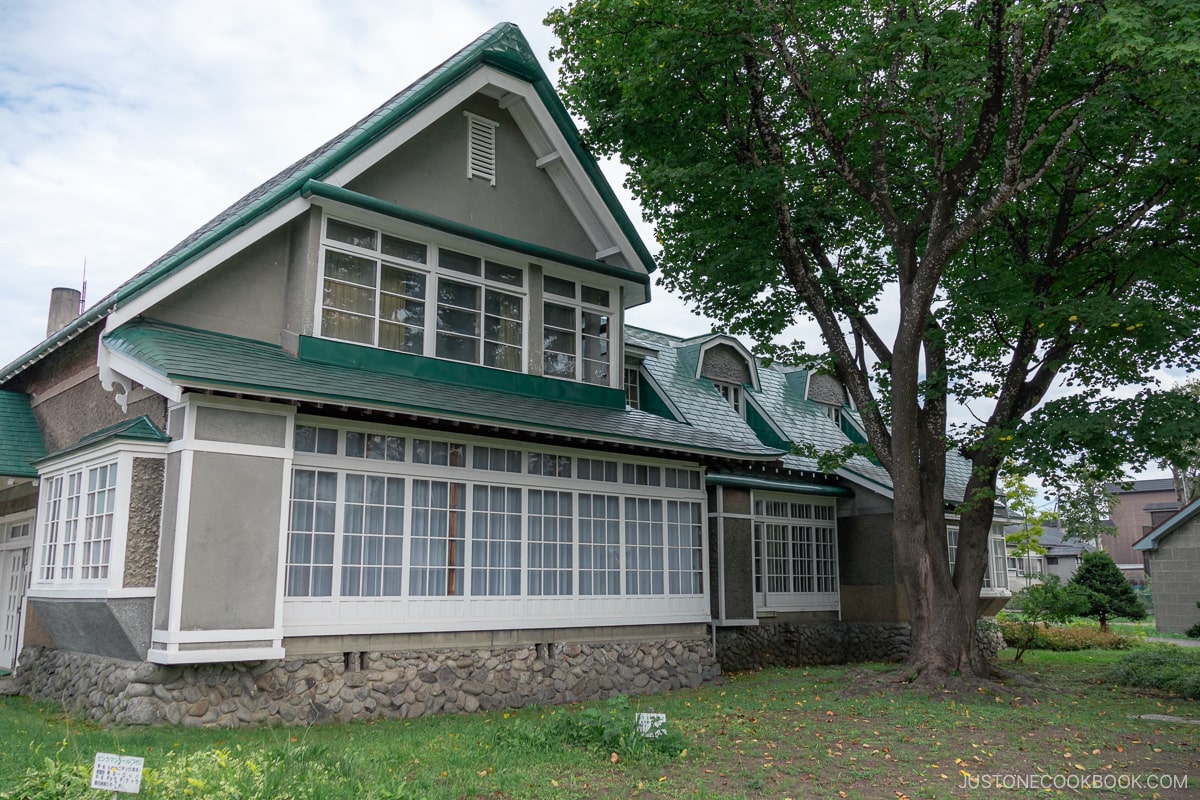 Finally, the tour ends at one of the warehouses where kegs are left to mature and age. The stone walls help maintain a cool temperature during summer, while the soil ground helps maintain moderate humidity.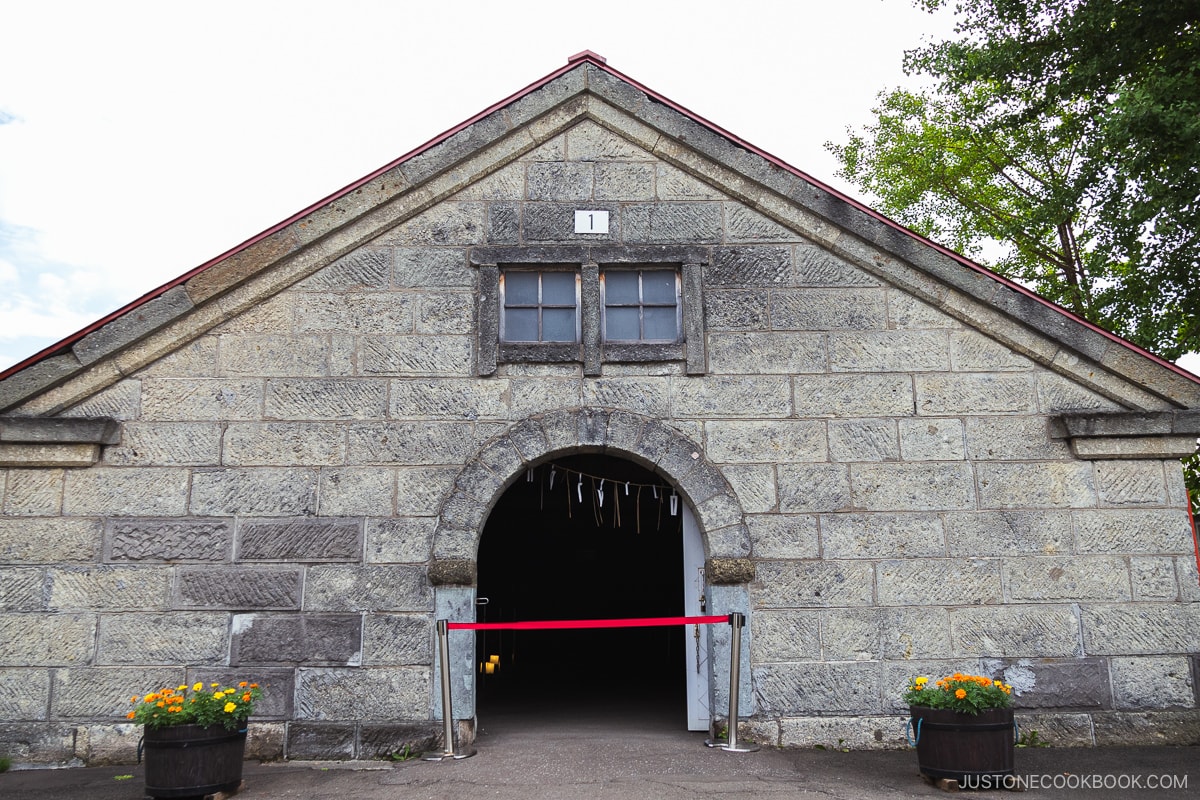 Despite the 50-minute duration, the tour passed quickly. I didn't know much about Nikka Whisky, but the tour guide was very informative and answered any questions we had.
The paid tours provide even more extensive access to different buildings, offering deeper insights into the production process and the lives of Rita and Masataka.
Tasting Bar – Free Whisky Tasting
After the tour, we returned to the front of the grounds and headed to the tasting bar on the second floor. For those who could indulge in alcohol, there were three options available: Apple Wine, Super Nikka, and Single Malt Whisky.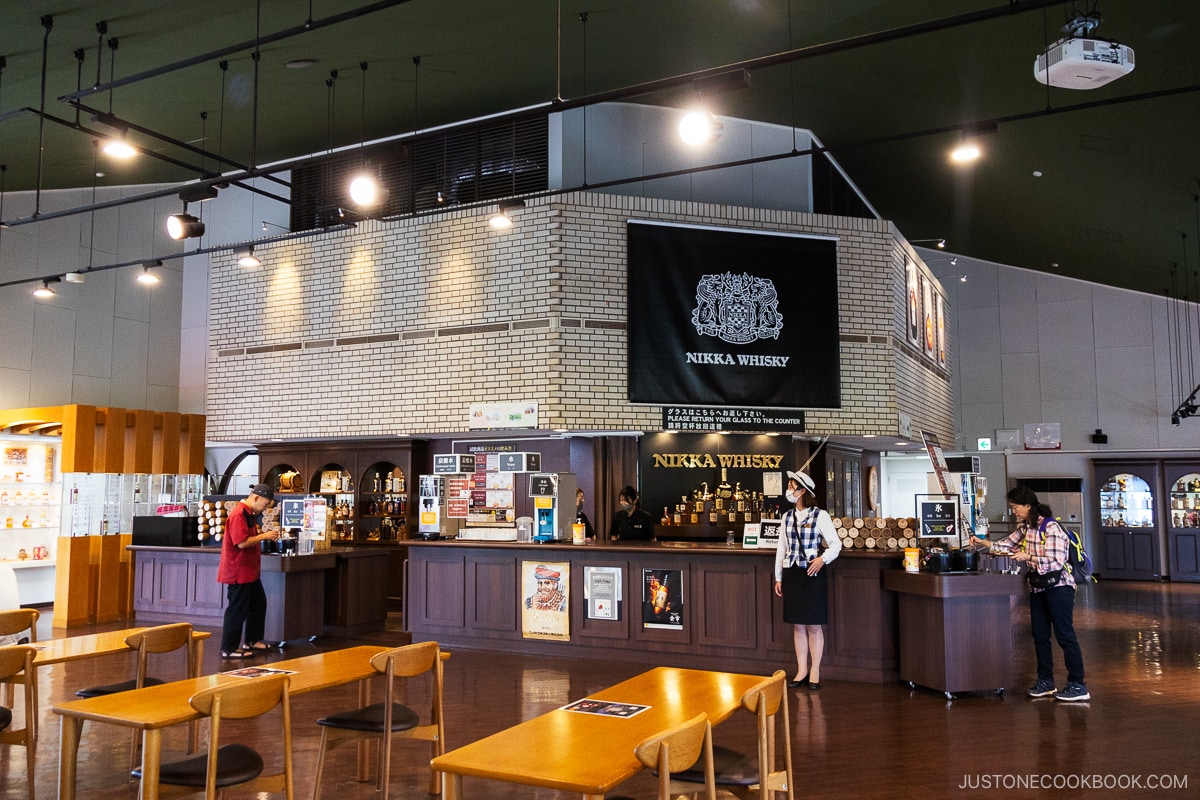 For those unable to consume alcohol, there were some non-alcoholic options to choose from: Calpis, Yoichi Apple Juice, and water. Unfortunately, I was the designated driver, so I couldn't sample the whisky. However, I must tell you something noteworthy—the Yoichi apple juice was exceptional. It was so good that I ended up purchasing five cartons on my way home!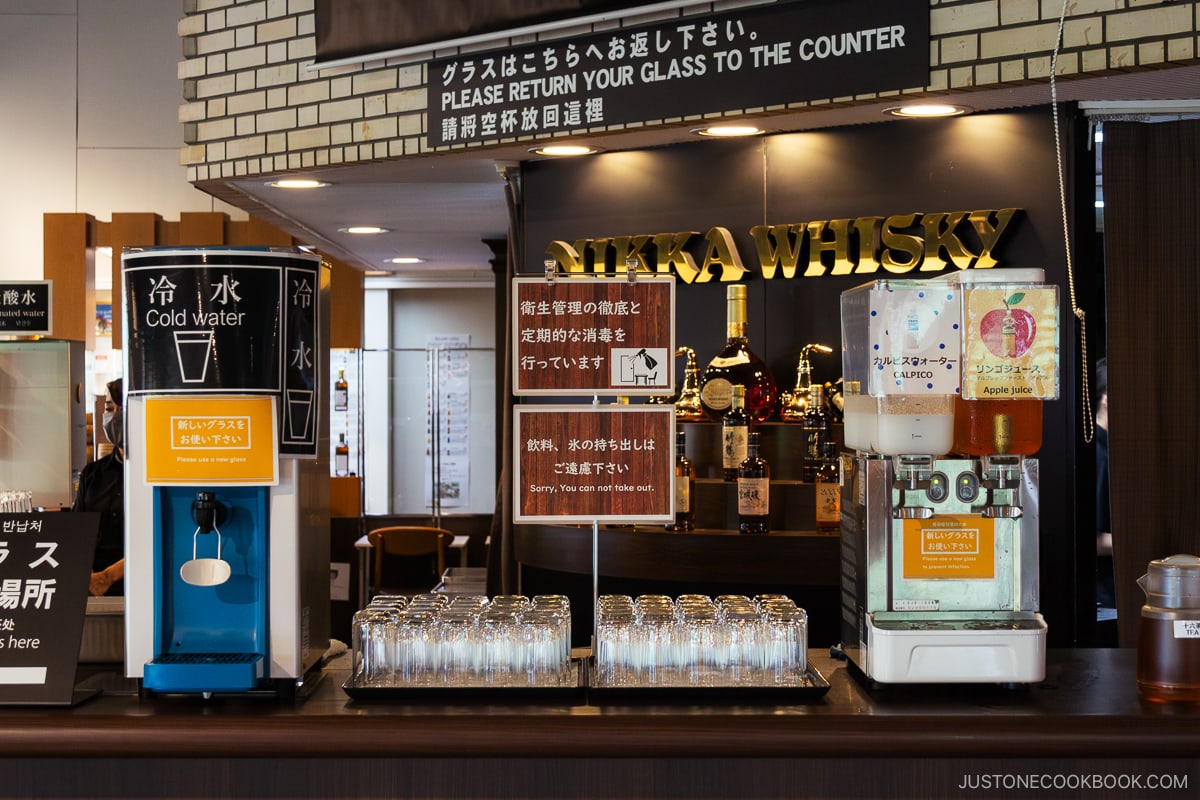 Anyway, my friend had the opportunity to savor all three alcoholic drinks, either on the rocks or with tonic water.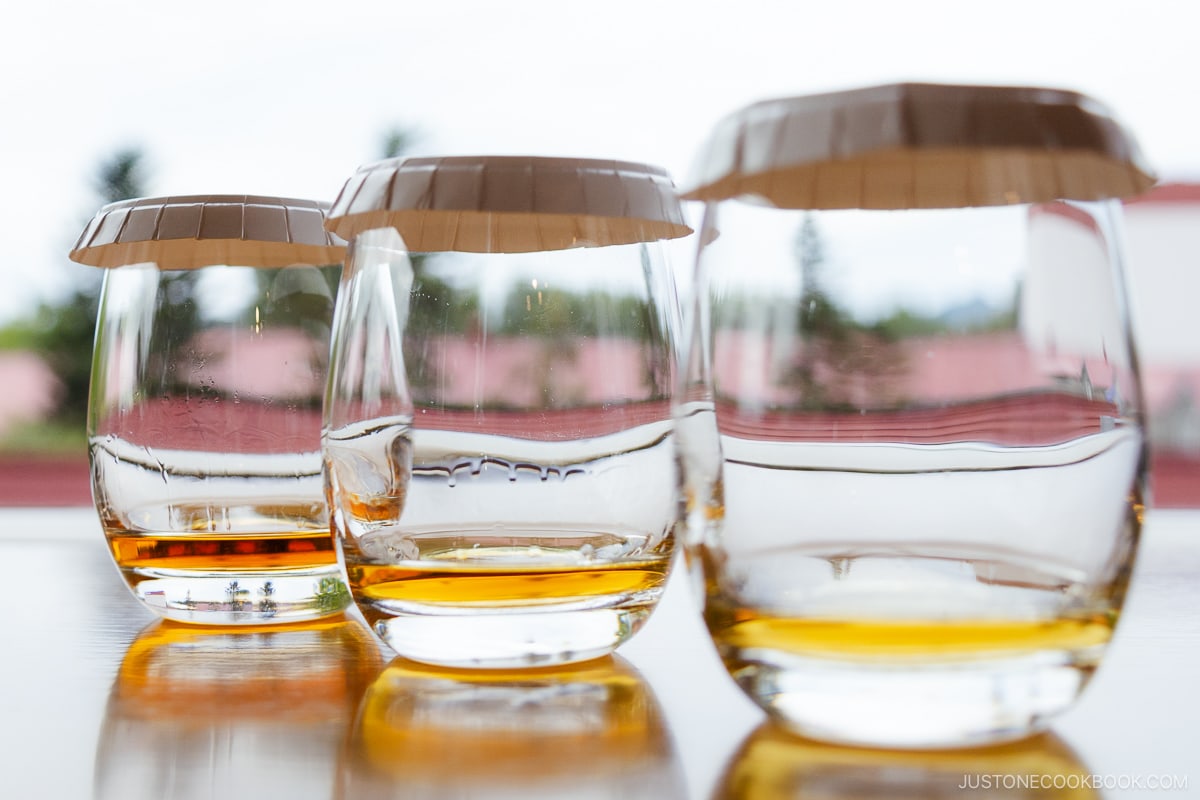 Each drink had a distinct color derived from the distilling process and aging.
Firstly, the apple wine had a sweet taste, enriched by aging in brandy barrels, which added a deep undertone.
Next in line was the super whisky, which offered a remarkable balance of flavors, delivering a mellow and smooth profile. My friend particularly enjoyed it with tonic water, as recommended.
Finally, the Single Malt Whisky boasted a more intense smoky aroma and peaty notes, which my friend found a bit strong. They recommend adding room-temperature water, as it helps bring out the whisky's original aroma.
Gift Shop – Distillery Exclusives
After completing the tour, make your way to the gift shop, where you can purchase some of Nikka Whisky's famous bottles and ones exclusive to the distillery. You can find options like the Yoichi Single Malt, the Apple Wine, and a Yoichi Distillery exclusive blend. Inside, it can get quite crowded, and many of the drinks may have already sold out. A lot of people were in search of the exclusive blend, so if you're keen on getting a bottle I recommend getting there early!
In addition to whisky, the shop also offers exclusive snacks and merchandise, including my personal favorite, Yoichi apple juice.
If you're hungry, you can also grab a bite to eat at the neighboring restaurant, Rita's Kitchen, where they serve some hearty Western-style dishes.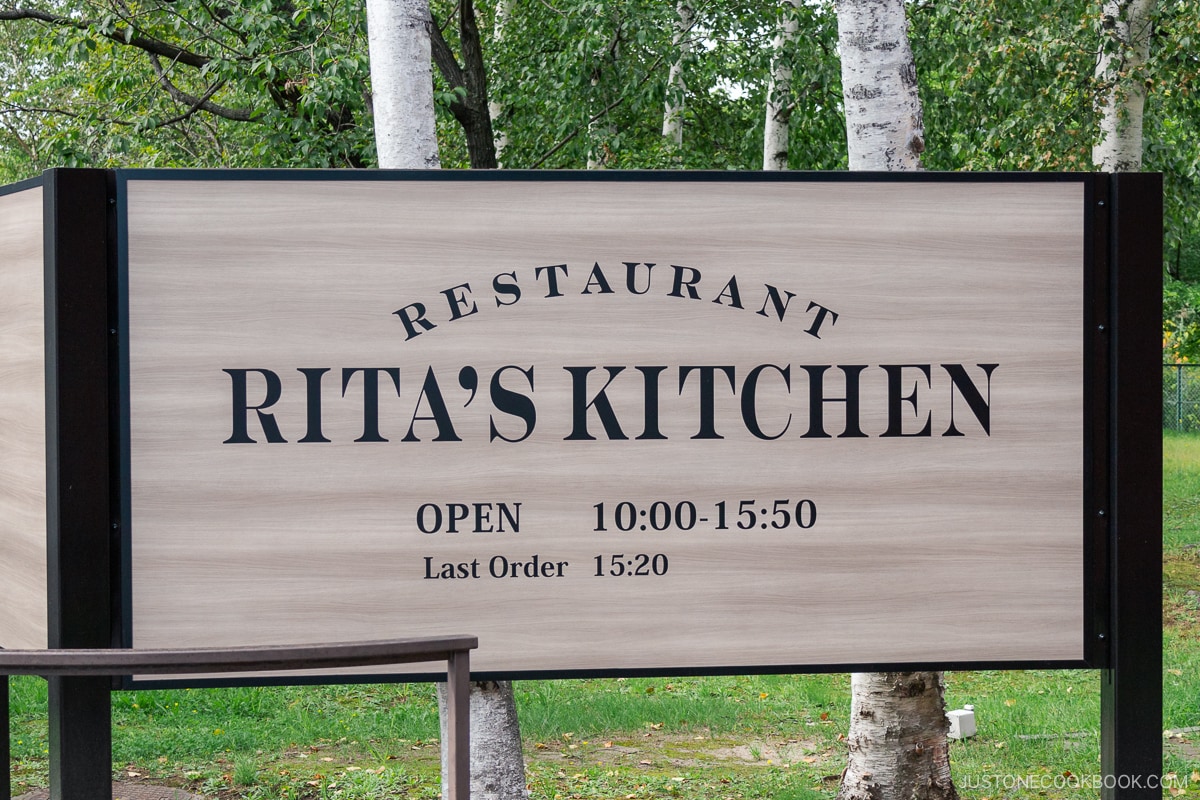 So, that concludes my tour of the Nikka Whisky Yoichi Distillery! I'll admit that I wasn't the biggest fan of whisky, but this tour was genuinely interesting, and I felt it was important to learn about this significant piece of Hokkaido's history, especially since I live in the area. I highly recommend a visit to anyone who enjoys whisky or happens to be in the Yoichi area.
If you missed my first post, you can catch up on everything in this post. I visited Kakizaki Shoten in Yoichi town to get the last piece of this season's uni (sea urchin) and then ventured to Shakotan to see the end of Hokkaido's summer scenery.