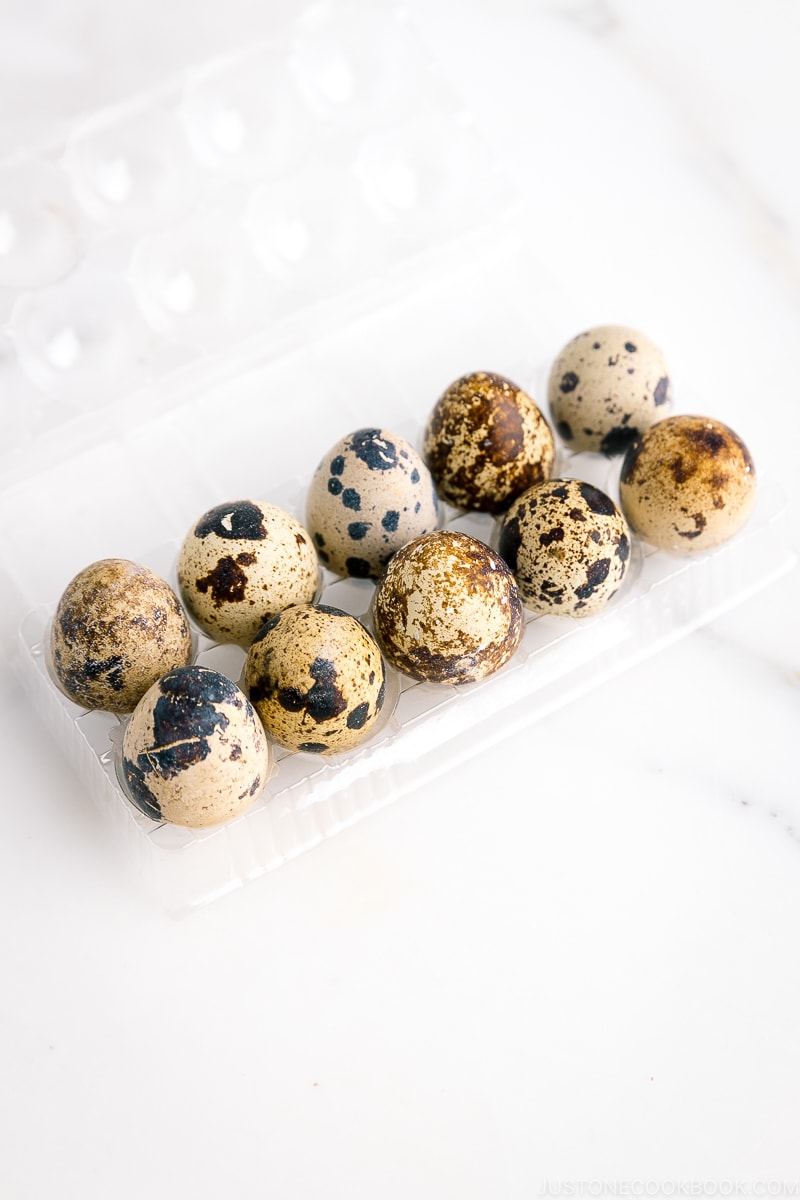 Quail eggs, or uzurano tamago (うずらの卵) in Japanese, are considered a delicacy in many parts of the world, including Asia, Europe, and North America. In Japanese cuisine, they are used raw or cooked in many dishes and often found in bento lunches.
You can find quail eggs at Japanese grocery stores.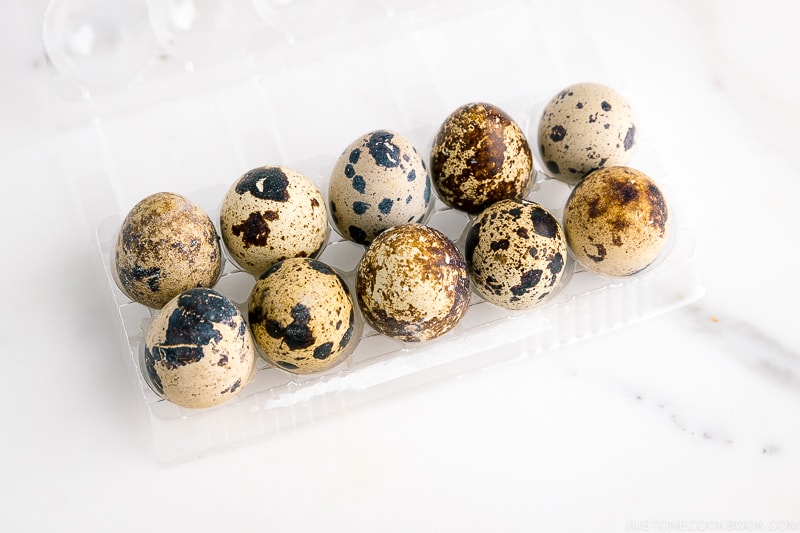 How to Cook Soft/Hard Boiled Quail Eggs
Bring water to boil in a saucepan. The amount of water should be just enough cold water to cover the eggs.
Bring to just under boiling, then carefully submerge the eggs.
Cook the eggs for 2.5 minutes (soft-boiled) to 3.5 minutes (hard-boiled).
Remove the eggs with a slotted spoon and transfer them to an ice bath.
Let cool completely and remove the shell.