Rice paper is translucent edible "paper" consisting of white rice flour, tapioca flour, salt, and water. It's used to make various rolls in Vietnamese cuisine.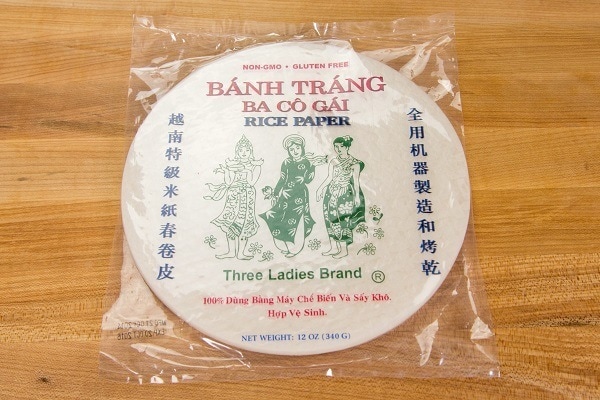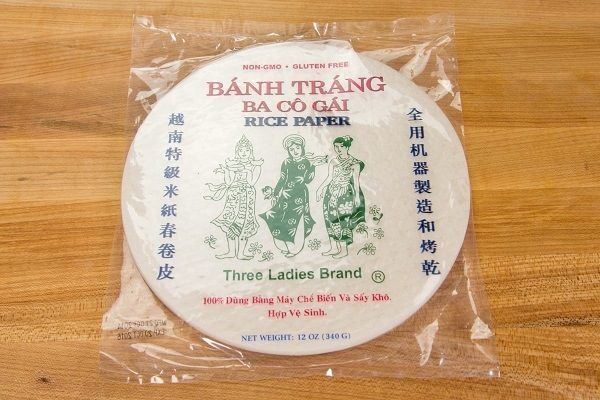 Rice paper, Bánh tráng, bánh đa nem, rice crepes, rice wafers, or nem wrappers are sheets of edible paper used in various Vietnamese dishes. It's made of steamed and sun-dried rice batter.
There are different sizes, thicknesses, and shapes (round or square).
How To Use
Soak the sheets in water for a few minutes to reconstitute. It'll become soft and pliable. Then pat dry with a paper towel and wrap. You can use it to make spring rolls or summer rolls/salad rolls.
Recipes Using Rice Paper
How To Choose The Best
I highly recommend the Three Ladies brand. The rice paper doesn't become hard after several hours, and each roll can be easily separated without tearing.
---
Wish to learn more about Japanese cooking? Sign up for our free newsletter to receive cooking tips & recipe updates! And stay in touch with me on Facebook, Pinterest, YouTube, and Instagram.