Shimeji mushrooms are commonly used in Japanese cuisine. They're available year-round and are a great way to add fiber and umami to any dish.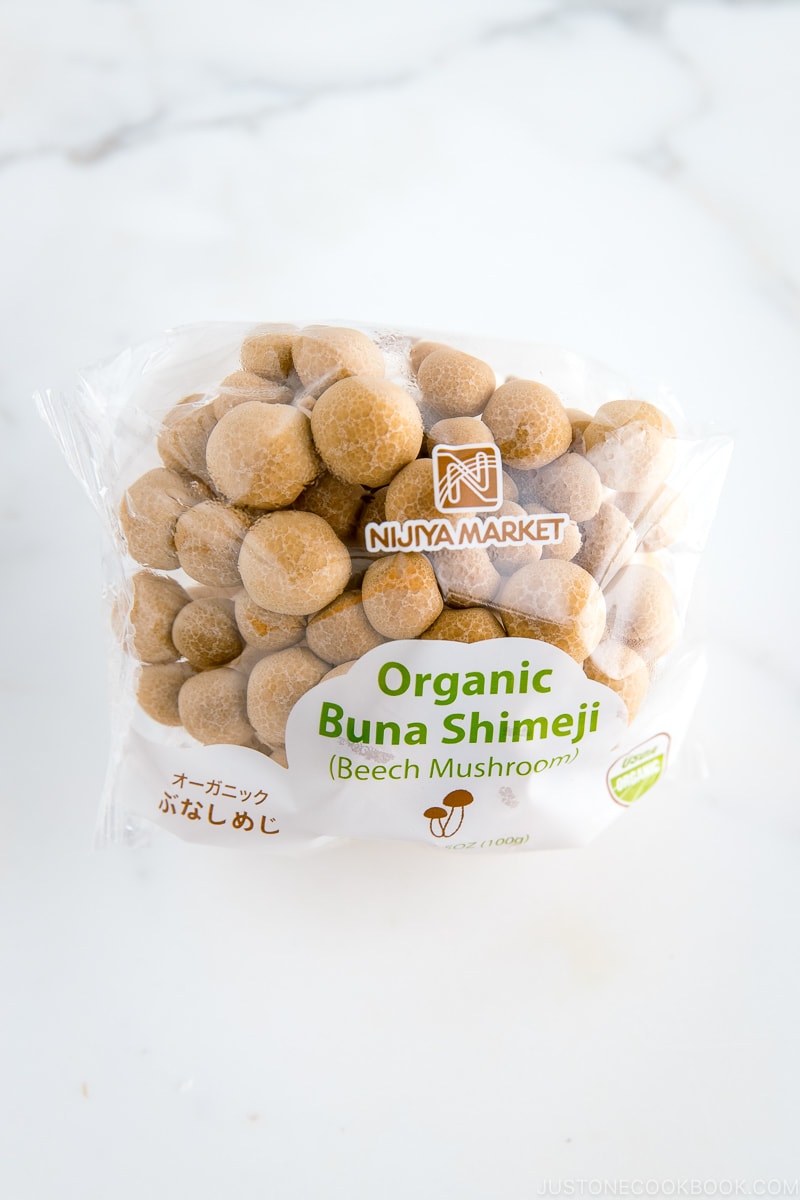 Shimeji mushrooms (しめじ) are a species of edible fungus, Hypsizygus tessellatus, native to East Asia and are cultivated in northern Europe and North America. It has a small cap and long stems. From soups, stews, noodles, salads, and rice bowls, Shimeji mushrooms are widely used in Japanese cuisine. The mushrooms can be stir-fried, roasted, steamed, sauteed, and pickled. Like many mushrooms, it's hard to overcook them and retain some firmness.
What Are Shimeji Mushrooms
Another name for shimeji mushrooms is beech mushrooms due to their brown caps and white stems resembling beech trees. You'll see them sold in bunches as they grow from an interconnected base or separated.
There are over 20 species of shimeji mushrooms. The most common varieties enjoyed in Japanese cuisine include hon-shimeji, buna-shimeji, and bunapi-shimeji. They're a great addition to stir-fries, noodle dishes, miso soups, and hot pots as they cook quickly.
What Does Shimeji Taste Like
They are bitter raw. When cooked, they develop a savory and mildly nutty flavor with a lightly sweet taste. The umami flavor is due to the high amino acid and glutamate concentrations. The texture is wonderfully tender yet chewy at the same time. Shimeji mushrooms should be eaten cooked and not raw.
How To Use
The first step is to trim away the base of the cluster and then separate the stalks by hand. While most mushrooms are grown on indoor farms and not foraged in the wild, they tend to be pretty clean. If you notice dirt or specs of compost (where the mushrooms grow), swish the separated mushrooms in a colander under running water or brush them away.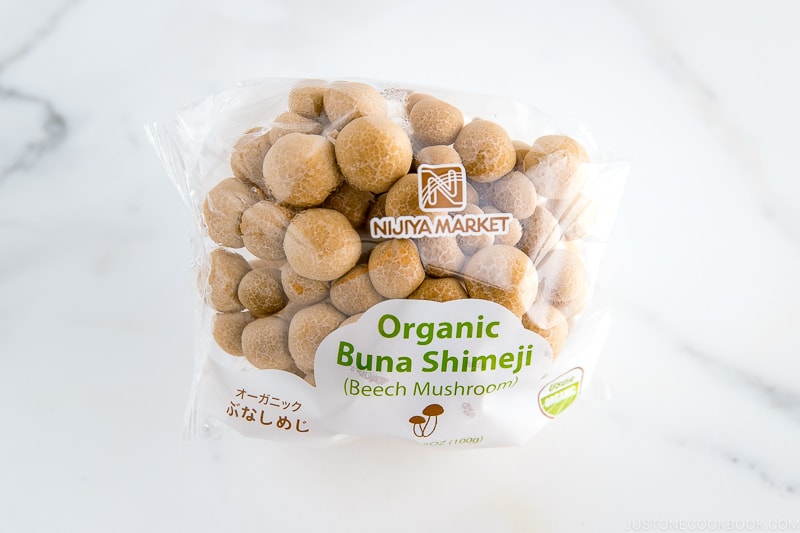 Where To Buy
You have the best chance of finding shimeji mushrooms at Japanese or Asian grocery stores. Some large grocery stores, such as Whole Foods, also carry shimeji mushrooms.
How To Choose The Best
When selecting shimeji mushrooms, look for those that feel firm to the touch and are free of bruises or blemishes. Stay away from those starting to release moisture and look wilted or slimy.
How To Store
You can store unopened shimeji for a few weeks. If opened or washed, store in a paper bag or wrap with kitchen paper and then in a plastic bag. Keep it in the refrigerator and use it within a few days.
Substitutions
Swap with other mushrooms such as oyster mushrooms, shiitake, or straw mushrooms.
Health Benefits
Low in fat and high in dietary fiber, shimeji mushrooms are a great source of nutrients and antioxidants. They're great in protein, zinc, B vitamins, copper, and potassium.
Recipes Using Shimeji Mushrooms
Shimeji mushrooms are super versatile. In addition to soups, pasta dishes, and hot pots, you can add them to omelets or sautee them with olive oil or butter.
---
Wish to learn more about Japanese cooking? Sign up for our free newsletter to receive cooking tips & recipe updates! And stay in touch with me on Facebook, Pinterest, YouTube, and Instagram.