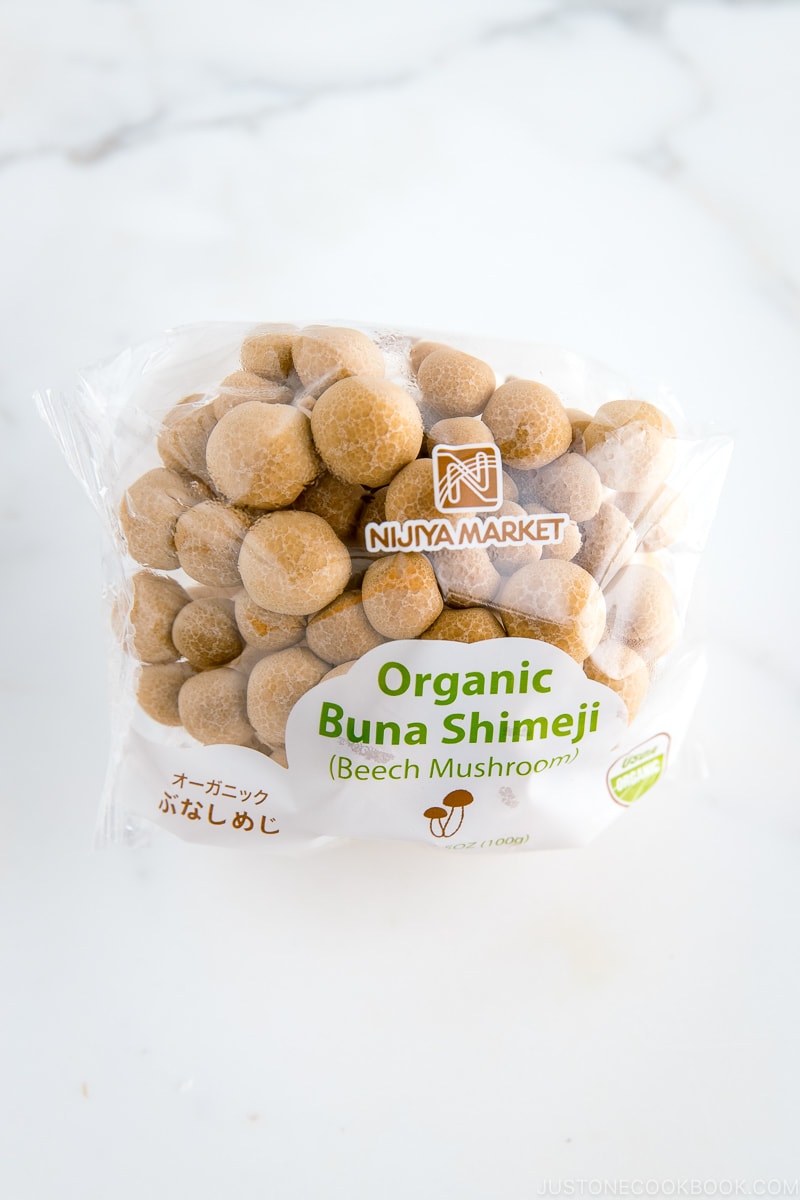 What is Shimeji Mushroom
Shimeji mushrooms (しめじ) are a group of mushrooms native to East Asia and northern Europe. Characterized by their long stems and petite globular caps, there are over 20 species of shimeji mushrooms. The most common varieties enjoyed in Japanese cuisine includes hon-shimeji, buna-shimeji, and bunapi-shimeji.
Hon-shimeji is difficult to cultivate but other species such as buna-shimeji (picture above) and bunapi-shimeji (with white cap) are now widely cultivated in the US and Europe.
Flavor and Taste of Shimeji Mushrooms
Known for its delicate flavor and toothsome texture, shimeji mushrooms should be eaten cooked and not raw. When cooked, they develop a mild nutty flavor with a lightly sweet taste. The texture is wonderfully tender yet chewy at the same time.
Shimeji Mushrooms in Japanese Cuisine
From soups, stews, noodles, salads to rice bowls, Shimeji mushrooms are widely used in Japanese cuisine. Both caps and stalks of shimeji are edible. The mushrooms can be stir-fried, roasted, steamed, sauteed and even pickled. They are favored by the Japanese for its mild nutty flavor and its endless possibilities in cooking. I love combining different shimeji mushrooms or with other varieties of mushrooms such as oyster or shiitake in a dish to create some textural bites. They are also a must-have ingredient for hot pots!
Low in fat and high in dietary fiber, shimeji mushrooms provide a great source of protein, zinc, B vitamins, copper and so on. So there are plenty of reasons to enjoy these delicious mushrooms!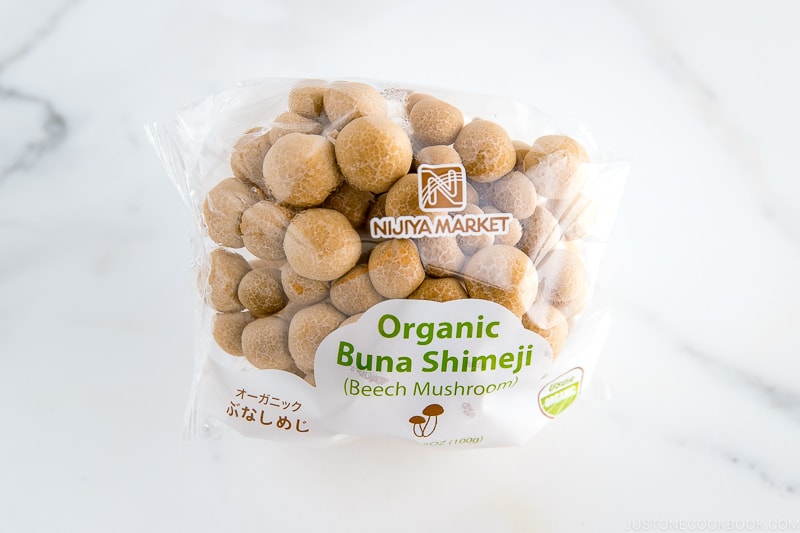 Where to Buy Shimeji Mushrooms
Available year-round, shimeji mushrooms are often sold in a cluster or bouquet in a sealed bag. You have the best chance of finding shimeji mushrooms at Japanese or Asian grocery stores. With the rising popularity, some larger grocery stores such as Whole Foods are also carrying shimeji mushrooms these days.
When selecting shimeji mushrooms, look for the ones that feel firm to the touch and are free of bruises or blemishes. Stay away from those that are starting to release moisture or look wilted.
Best Storage
You can store the mushrooms in a sealed bag in the refrigerator for up to a week.
How to Cook with Shimeji Mushrooms
To prepare the mushrooms, cut off the base of the cluster and use your hands to separate the stems. Brush lightly or wash if necessary to remove any dirt before cooking.
Delicious Recipes with Shimeji Mushrooms
Shimeji mushrooms are super versatile and can be used as the main ingredient in salads or as an addition to pasta or ramen noodles. If you enjoy mushrooms of any kind, you'd love shimeji mushrooms. Below are some recipes featuring shimeji mushrooms for you to get started.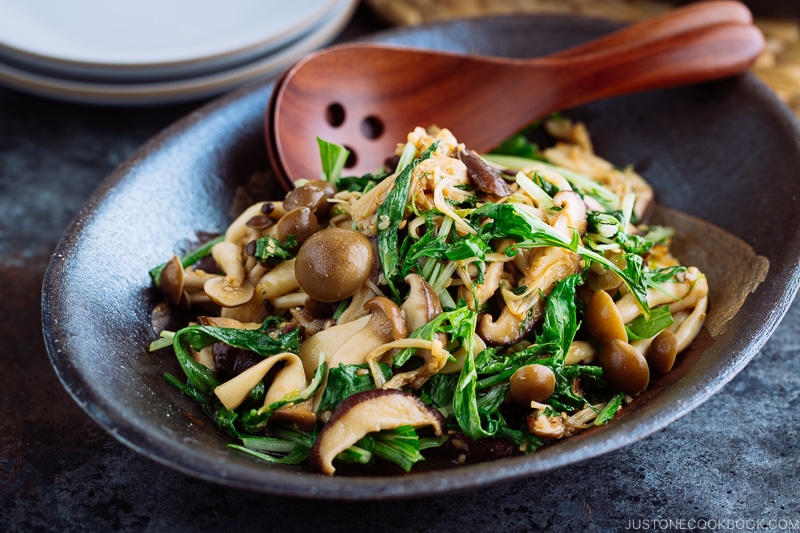 Warm Mushroom Salad with Sesame Dressing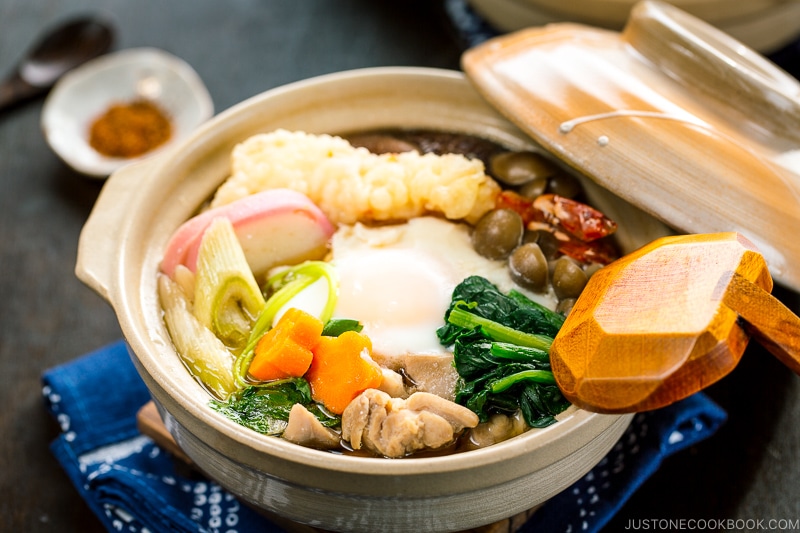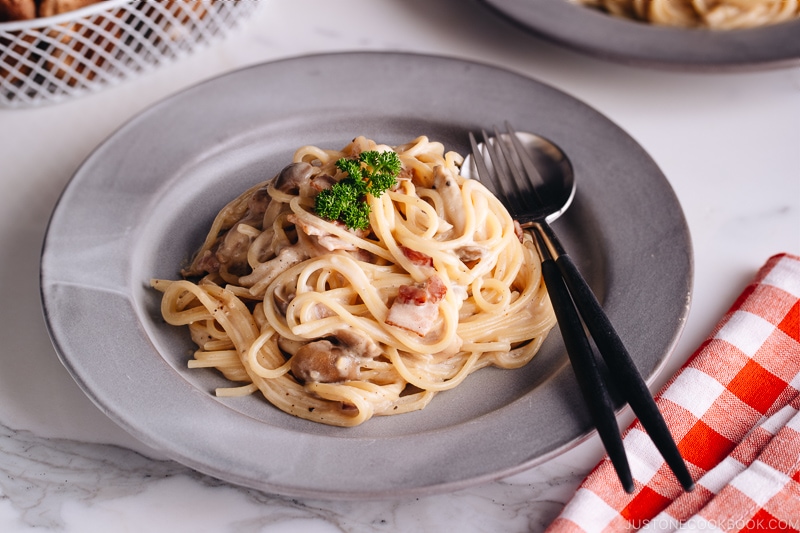 Creamy Mushroom Bacon Spaghetti