Jump To Recipe
In this post, I'll talk about all you need to know about sushi rice and how to make perfect sushi rice with simple instructions.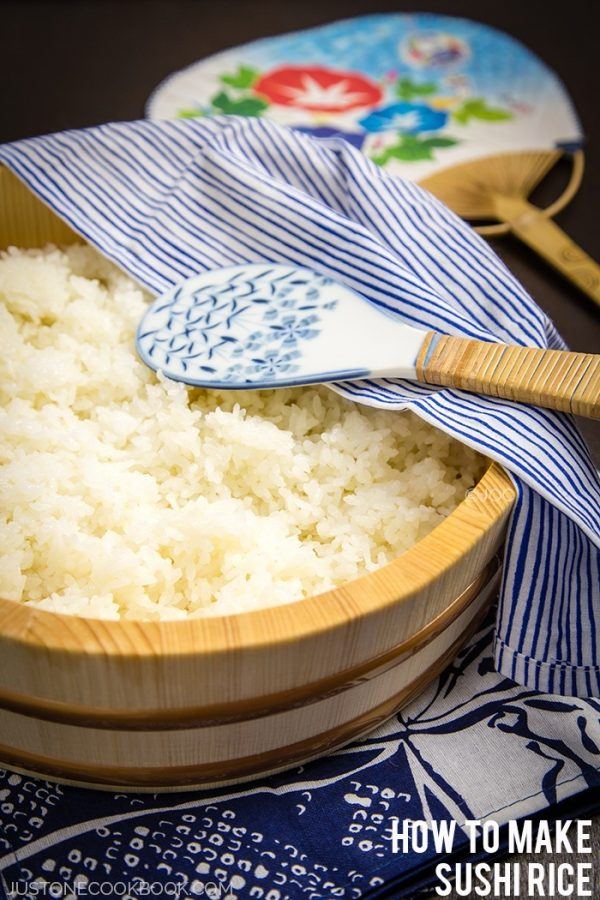 One of the frequently asked questions that I receive from readers is about sushi rice.  When you hear "sushi rice", what do you think it is?  Is it the short-grain Japanese rice, or rice used to make sushi?  Well, actually both answers are correct.
Watch How To Make Sushi Rice 酢飯の作り方
Simple instruction on how to make sushi rice with kombu, rice vinegar, sugar, and salt.
What is

Sushi Rice

?
In Japan, sushi rice means the steamed rice that's flavored with vinegar based seasonings and we only use this vinegared rice when we make all kinds of sushi.
However, it gets a little tricky because some rice companies outside of Japan call their short grain Japanese rice "sushi rice".  It definitely calls for attention especially if you are planning to make Japanese food, like sushi.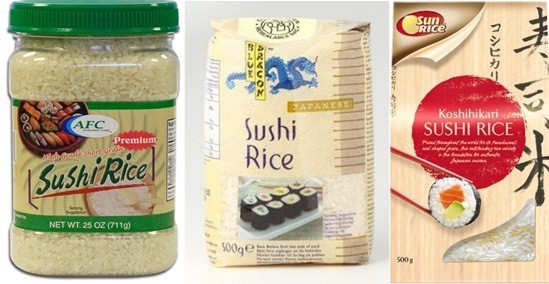 So when your sushi recipe says sushi rice, make sure to make "vinegared rice" with short grain Japanese rice.
In Japanese we call sushi rice Sushi-meshi 鮨飯, Su-meshi 酢飯, or shari 舎利.  It's made of white, short-grain Japanese rice seasoned with rice vinegar, sugar, and salt.  Brown rice is sometimes used outside of Japan, but it's not common in sushi restaurants in Japan.
I highly recommend to get short-grain Japanese rice to make sushi rice because it has a consistency that differs from long-grain rice.  The stickiness is important for making sushi rice, but please note that short grain rice is NOT glutinous rice (that's SUPER sticky).
Why do we season rice with vinegar to make sushi?
You might wonder why the Japanese season rice with vinegar.  It actually goes back to the origin of sushi.  The literal meaning of sushi means "sour flavor".  Historically, the way people stored fish was by wrapping it in fermented rice.  When they were ready to enjoy the fish, the fermented rice was actually tossed away.  Some time between 1300 – 1500's, the Japanese slowly stopped using fermented rice and instead added vinegar to the rice to further increase the shelf life.  The vinegar made the rice taste good as well so they started to eat the fish and the rice together, which evolved to today's sushi.
These days with refrigeration there is no longer the issue of fish being spoiled, but the centuries of sushi rice's umami flavor with the vinegar being added stayed.
For step-by-step recipe for Sushi Rice, please click here.

Don't want to miss a recipe? Sign up for the FREE Just One Cookbook newsletter delivered to your inbox! And stay in touch on Facebook, Google+, Pinterest, and Instagram for all the latest updates. Thank you so much for reading, and till next time!
Editor's Note: How To Make Sushi tutorial video is added in November 2014.