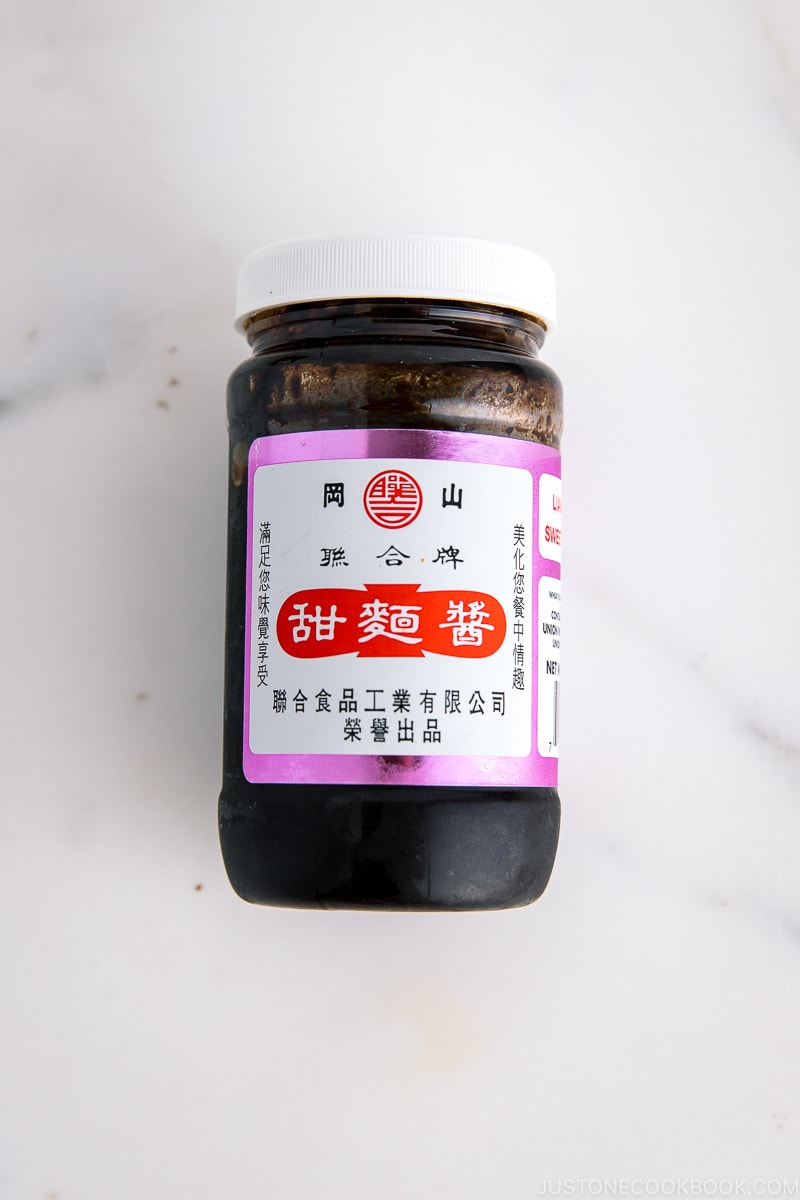 What is Tianmianjiang (Sweet Bean Sauce)?
Tianmianjiang (sometimes written as tian mian jiang 甜麵醬) or sweet bean sauce is a thick, dark brown to black-colored Chinese sauce made from wheat flour, sugar, salt, mantou, and sometimes fermented yellow soybeans.
The sauce has a sweet and salty taste and is used to impart sweet piquancy and umami to dishes. It also lends a rich, shiny brown color to the dishes.
The sweet bean sauce is most widely known as the key condiment to popular Northern Chinese dishes such as Peking duck, Beijing Zha Jiang Mian, Mantou, and braised meat.
For Japanese cooking, we use the sweet bean sauce in some of the Japanese-Chinese dishes such as Dan Dan Noodles, Mapo Eggplant, Chinese-style Karaage, and Chinese-style fried rice.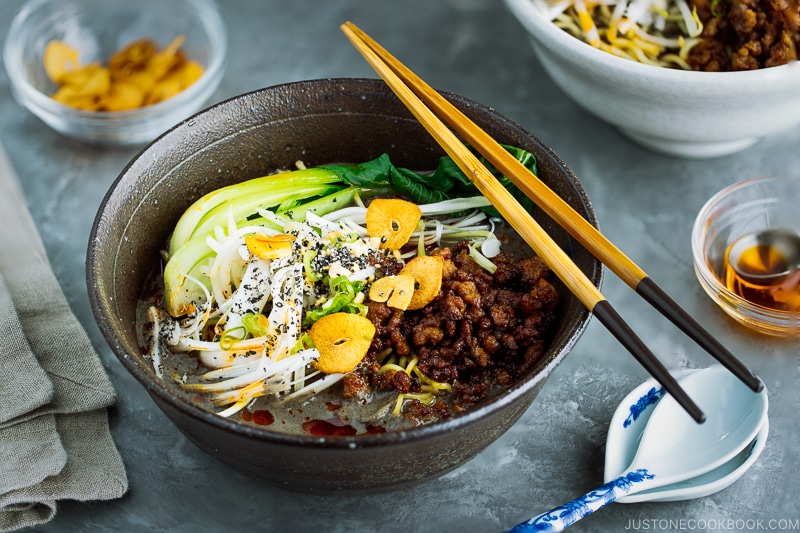 Where to Buy
Tianmienjiang or sweet bean sauce can be found in typical Asian supermarkets under various English names. Sometimes it gets confused with other bean sauces like hoisin sauce or sweet bean paste. The different sauces share some similarities when comes to ingredients and taste, but they are used differently. It might be easier to look for the Chinese name written as 甜麵醬.
There is a wide variety of tianmianjiang in the market. Depending on the brand, the taste varies and each has its own unique flavor, especially the level of sweetness and saltiness.
I personally use the Taiwanese Lian How (岡山) brand Tianmianjiang.
Korean-Chinese dishes also use sweet bean sauce, and it's called the Korean Chunjang. It is used to make Jajangmyeon, a popular Korean noodle dish covered in a thick dark gravy.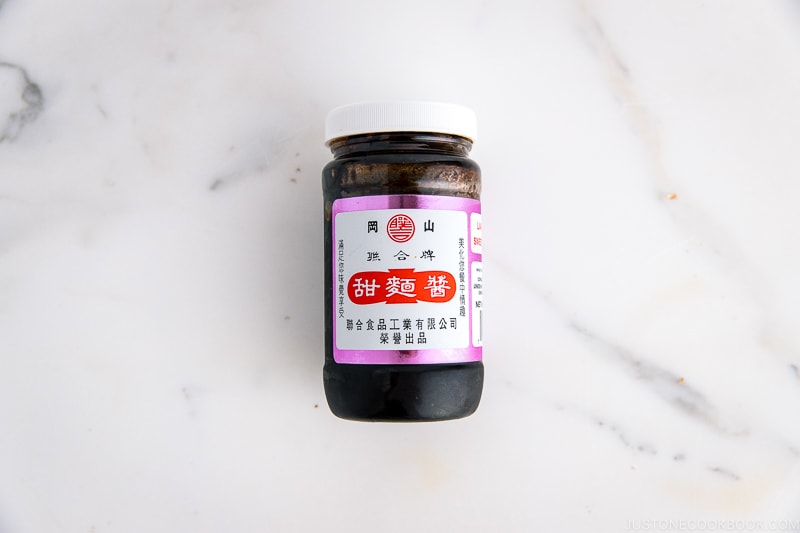 Storage
Once you open the jar, store it in the refrigerator right away. It should last for up to 3 months.
Substitutions
If you can't find this particular brand of sweet bean sauce, the closest substitution is Korean Chunjang.
Alternatively, you can try hoisin sauce which is more widely available. They are not exactly the same, but similar enough in flavors. The consistency of hoisin sauce is thinner and lighter. When substituting, adjust the amount as necessary. You can also try mixing hoisin sauce with a small amount of red miso to create more depth.
If you don't have any of those condiments, then try mixing 1 Tbsp red miso, ½ tsp soy sauce, ½ tsp sugar, ⅛ tsp sesame oil.
Recipes Using Tianmianjiang (Sweet Bean Sauce)
In Japanese cuisine, we use Tianmianjiang primarily for Chinese-influenced dishes. If you're familiar with Chinese cooking, you'll probably recognize the uses of the sweet bean sauce in Japanese mapo dishes, twice-cooked pork, fried rice, steamed buns, and noodle dishes.
Learn More About Similar Condiments for Japanese Cooking: