What better way to immerse yourself in Japanese culture aside from its tantalizing food? Movies of course. This year we've compiled a list of JOC readers' Japanese movie recommendations that promise some cultural enrichment, fun, laughter, heartfelt tears and more.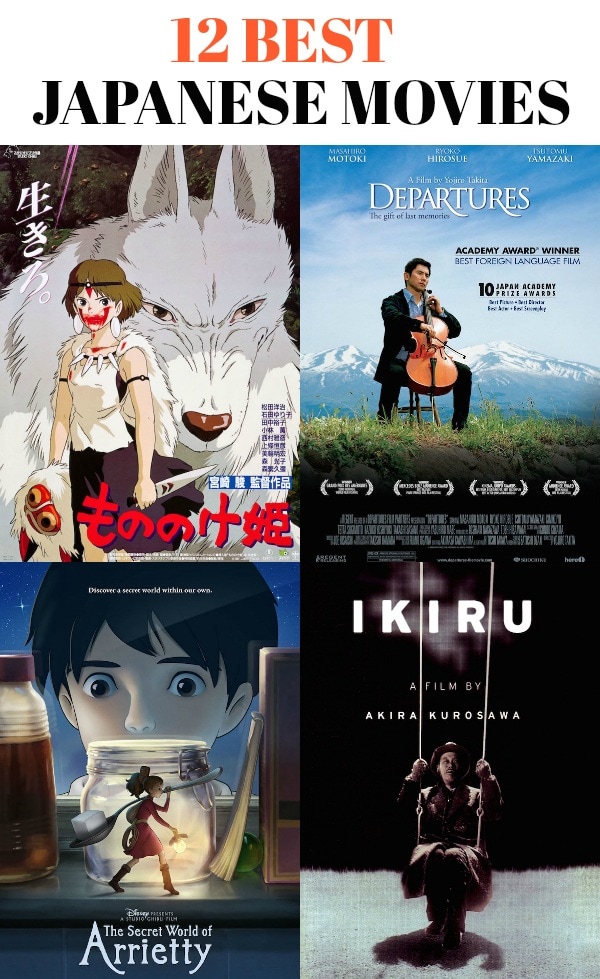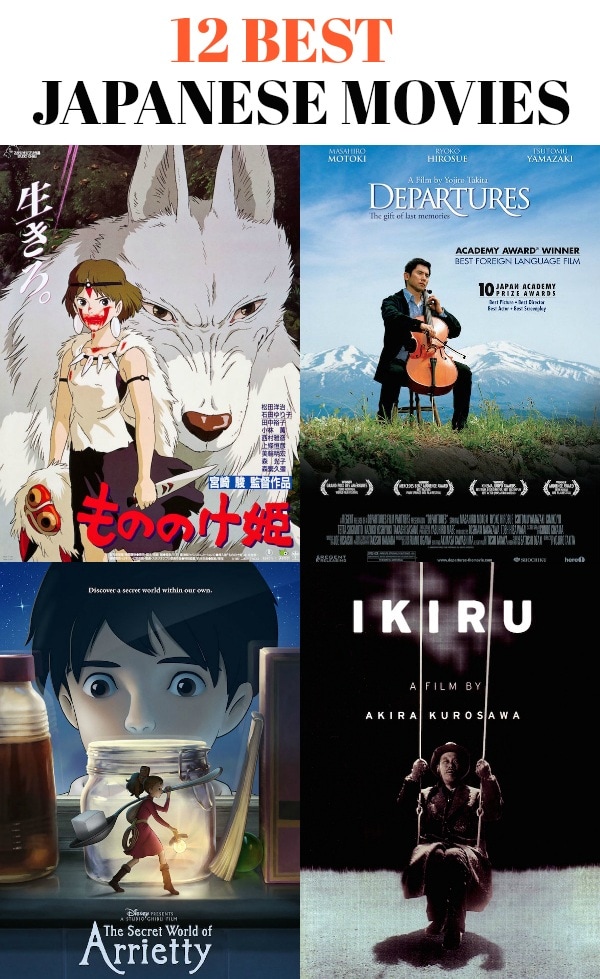 After sharing our favorite Japanese movies last year, we received some very passionate responses from many of you! So we decided to put together a list of JOC readers' top Japanese movie recommendations. 
If you are new to Japanese films, this is a great place to start. And even if you are a seasoned patron of Japanese films, we hope you will find something new to check out. From classic to drama, animation to documentary, these films are more likely to surprise us and very often give us a peek into Japanese culture and values.
Now, you just have to pin down a few dates for the movie nights. Planning to invite some friends over? Here's some delicious Japanese appetizer ideas for the party.
12 Best Japanese Movies to Watch – JOC Readers' Choice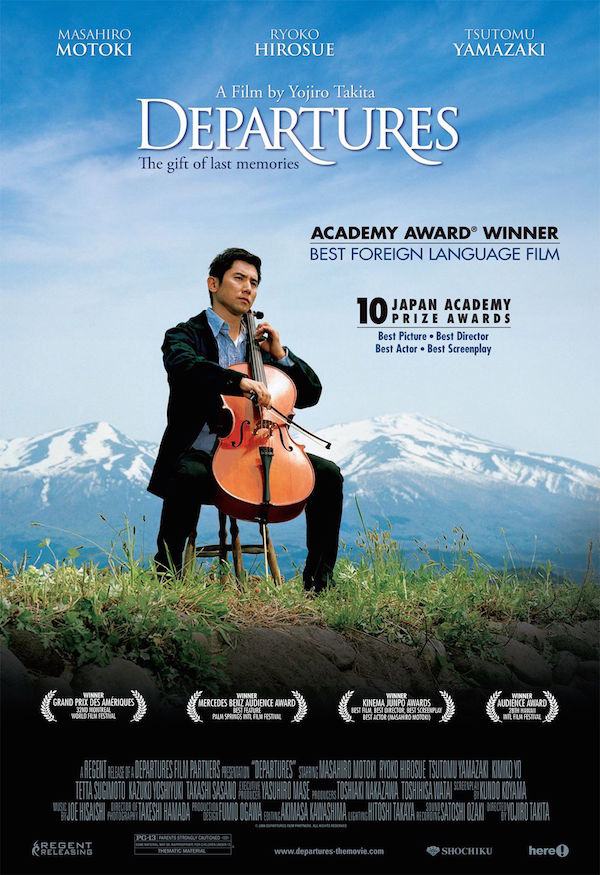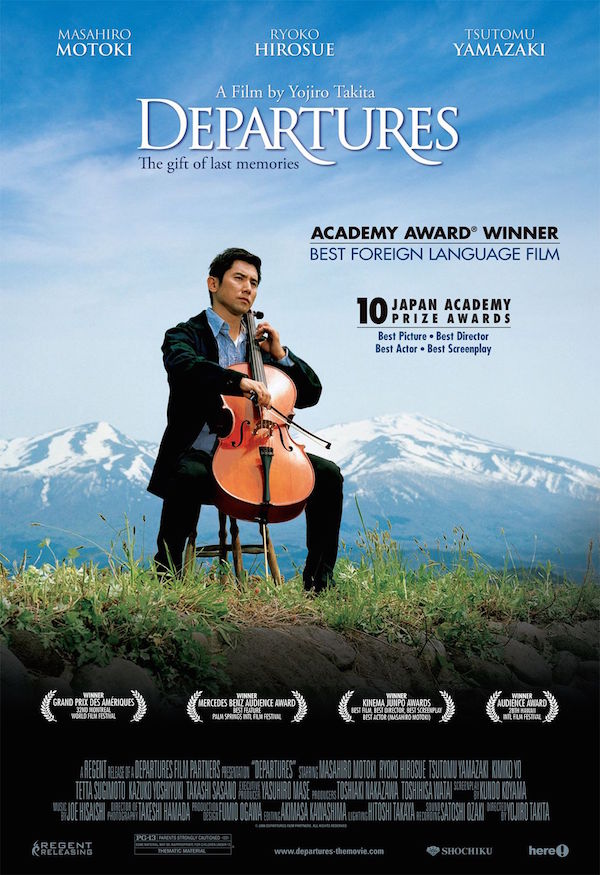 1. Departures おくりびと – 2008
A winner of the Academy Award for Best Foreign Language Film in 2009, Departures is loosely based on Coffinman that explores the subject of life and death and the human emotions surrounding it.
The story follows a talented young man who returns to his hometown in Northern Japan after his unsuccessful career as a cellist and accepted an accidental job as nōkanshi—a traditional Japanese mortician (an equivalent of modern day undertaker). Having to start all over again with a new disreputable job, he has to stand up to social taboos, self dignity and prejudice from others and his loved ones.
A beautiful moving ode to life and death, and confrontation of traditions and modernity, Departures is one of the rare movies that touches deep inside of us. You'd be surprised by its powerful cinematography and sophisticated sense of humor.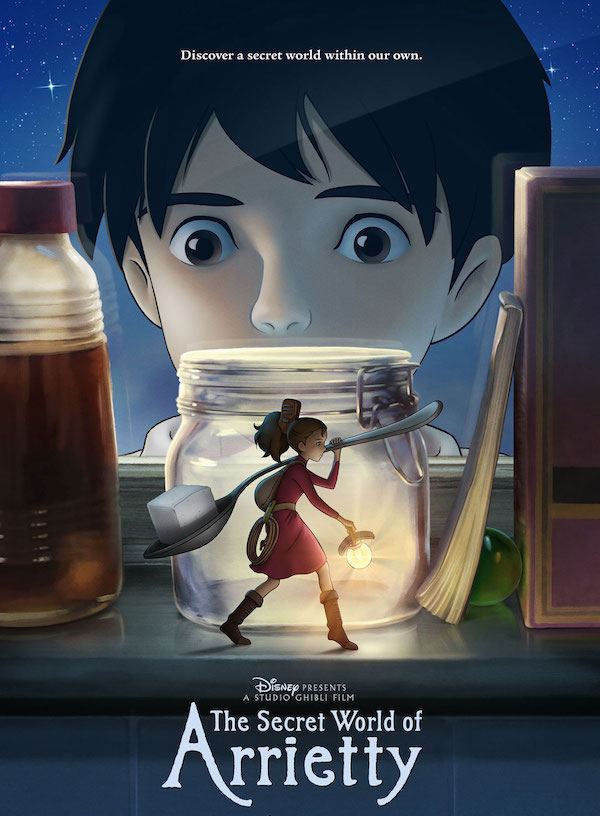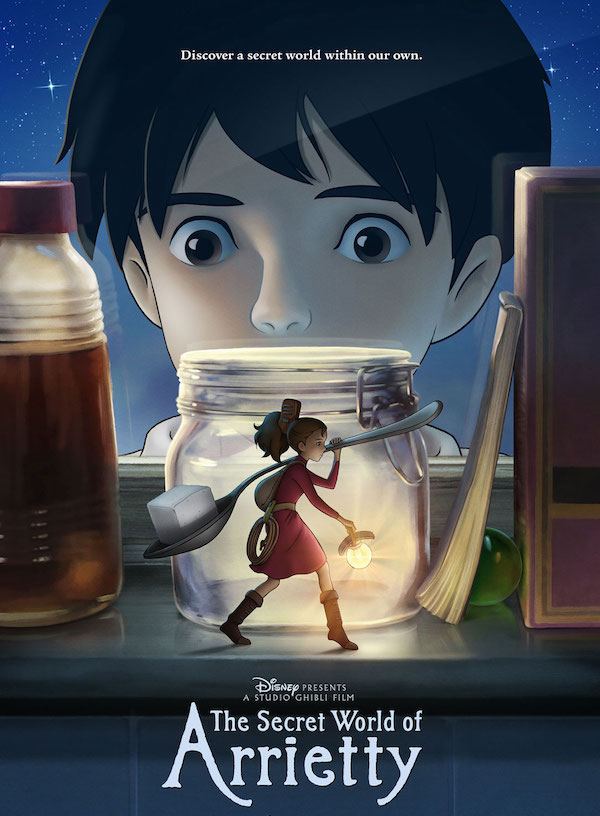 2. The Secret World of Arrietty 借りぐらしのアリエッティ – 2010
Raise your hands if you have an affinity for all things miniature? If so, The Secret World of Arrietty will take you to a fantastical world of very tiny people who live secretly amongst us.
It is a tale of open-heartedness, endearment, courage and friendship in an extraordinary adventure where the two different worlds collide. The Secret World of Arrietty will touch the heartstrings and imagination of children and adults alike.
Although the premise of the story may not be the first, there is a richness and wonder to the animation, and you'd love the visual effects too!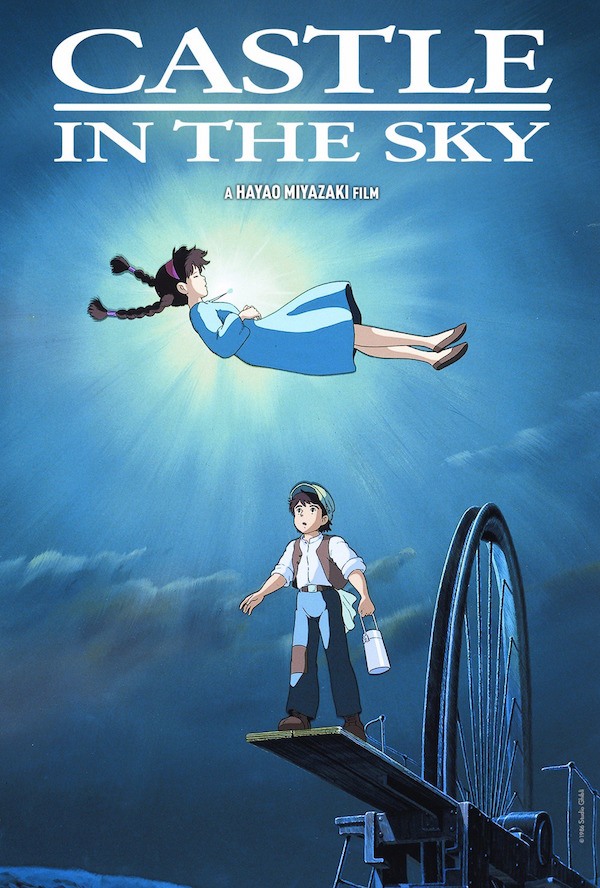 3. Castle in the Sky (Tenkuu no Shiro Laputa) 天空の城ラピュタ 

– 

1986
Almost 30 years old, this animation is one of the earliest works from the Studio Ghibli and director Hayao Miyazaki.
As you may have guessed, the story takes place in a castle in the sky. It follows a young boy who stumbles into a mysterious girl who falls out from the sky. Together they begin a high flying adventure in a search for a legendary floating castle, a site of a lost civilization promising riches and power. Along their voyage, they have to fight with pirates, spies, foreign agents and perilous terrains.
If you are a fan of Star Wars, you will most likely enjoy Castle in The Sky. This airborne fantasy epic promises a lot of fun.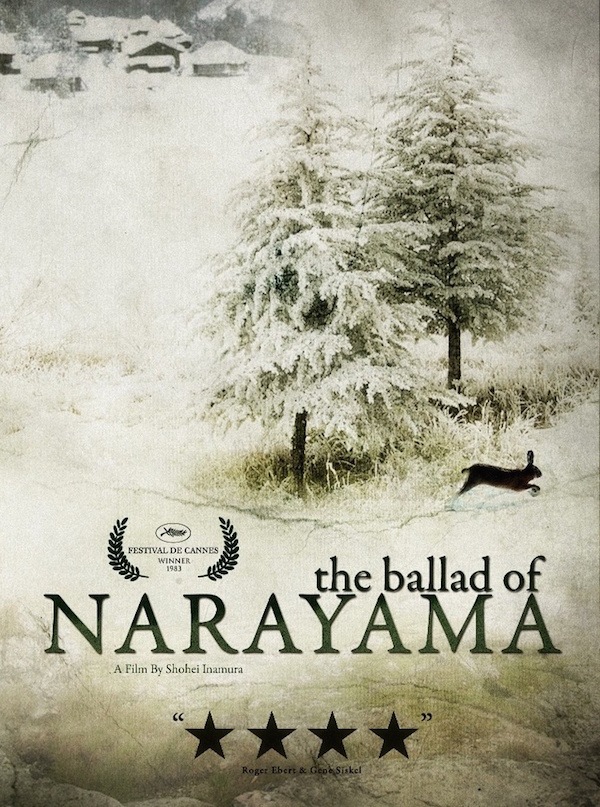 4. Ballad of Narayama (Narayama Bushikō) 楢山節考 – 1958 & 1983
There are two versions of Ballad of Narayama. The older film was released in 1958 and presented in a stylized kabuki approach. The newer film was directed by the famous Shohei Imamura who is the leading figure in Japanese post war cinema.
This story is based on Shichiro Fukazawa's novel and is set in the 19th century in a desolate and impoverished mountain village in northern Japan. In this fictional society, once the citizens have reached their seventieth year, they must be carried to the summit of Mount Narayama, where ancient gods reside, and left to die.
Haunting and raw in its own way, both films are masterpieces of the human conditions.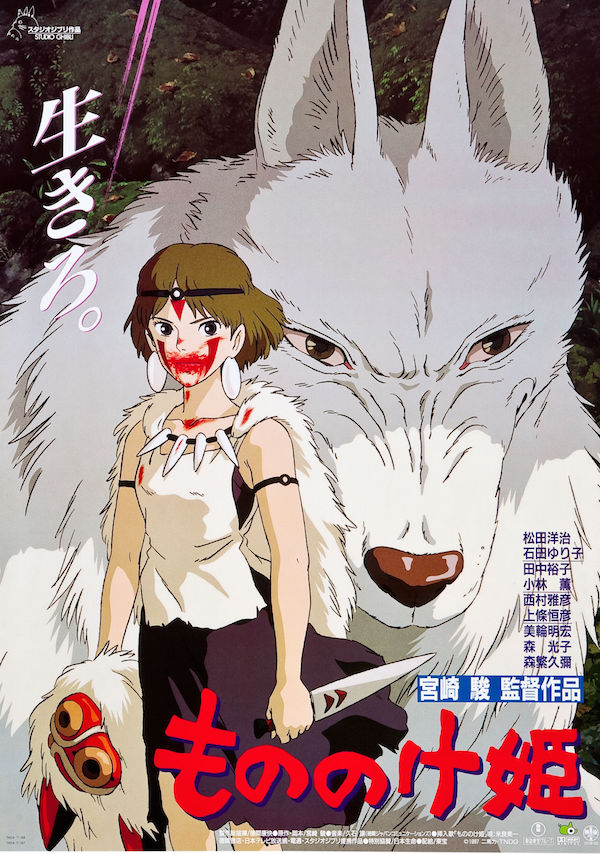 5. Princess Mononoke (Mononoke Hime) もののけ姫 – 
1997
As the first animated film to win the best picture at the Japanese Academy Awards, Princess Mononoke is being described as an entrancing animated epic with brilliant visuals, characters and poignancy.
The movie tells a tale of Ashitaka, an exiled prince trying to keep peace between warring animals and humans. The greatest strength of Princess Mononoke, in my opinion, lies in its contemplative craftsmanship in a simple story, where the characters are morally complex and ambiguous.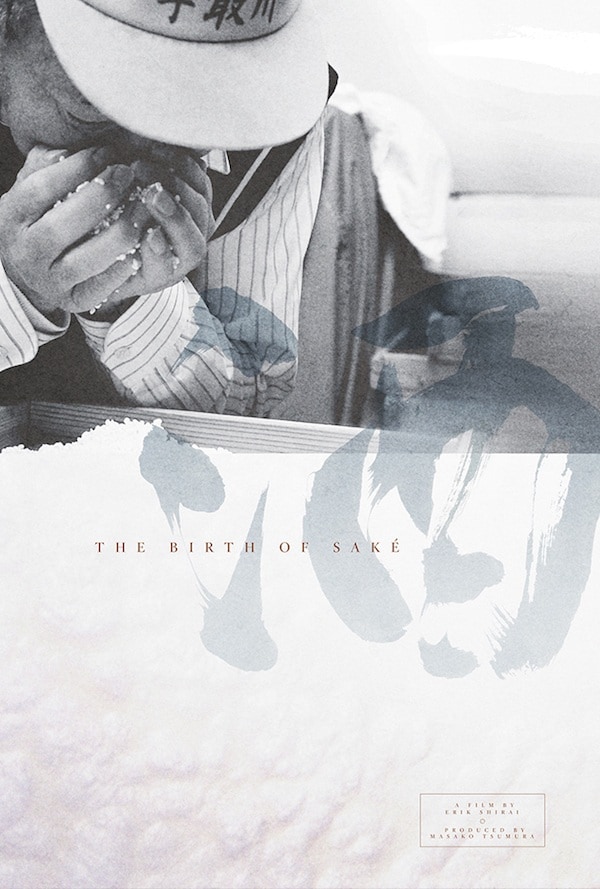 6. The Birth of Sake 酒 – 2016
This cinematic documentary makes a great companion when you have a few friends over for sushi and sake. It offers a rare peak at the daily grind of traditional sake makers of Yoshida Brewery, a 144-year-old family-owned brewery in northern Japan.
A poetic tribute to the traditional brew and pride of Japan, The Birth of Sake also opens up the whole conversation of an endangered way of life that is prevalent in our ever-changing technology driven world.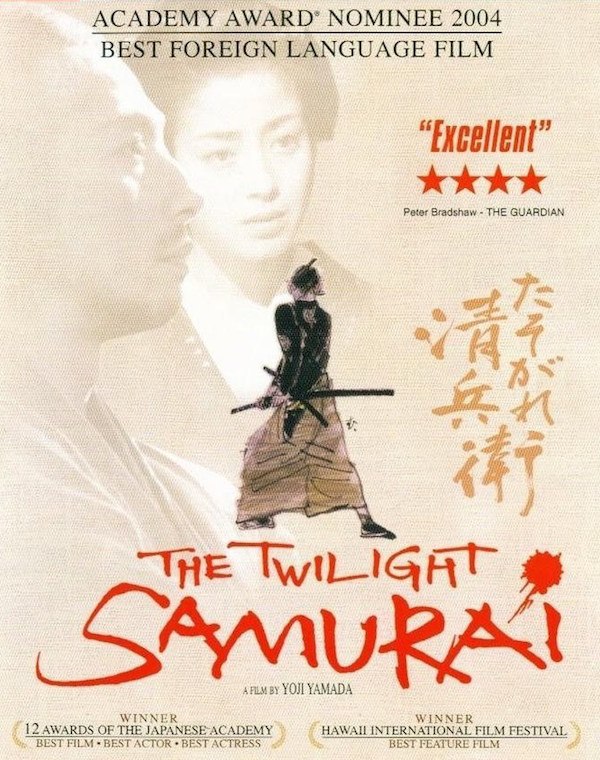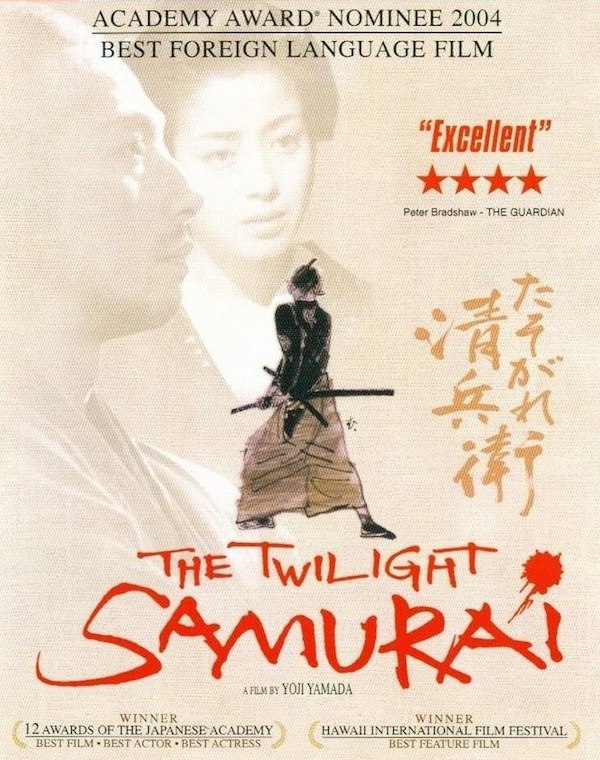 7. The Twilight Samurai (Tasogare Seibei) たそがれ清兵衛 – 2002
Set in the declining years of the Edo era, The Twilight Samurai is a Japanese historical drama film by veteran filmmaker Yoji Yamada. It tells a story of a widower samurai, who struggles in the everyday challenges of raising his young daughters, an elderly mother, class bureaucracy, and the sudden reappearance of his childhood sweetheart.
There is a profound quiet power that exudes the nature of honor. It is a bittersweet story that will have you cheering the samurai all the way.

8. Kabei: Our Mother 母べえ – 2008
Kabei: Our Mother is another delicate work of Yoji Yamada. It tells the struggles of an ordinary Japanese family through the perspective of a mother during wartime Japan.
The performance is so compelling that it's hard not to be drawn by the perseverance and grace of Kabei, the Japanese mother, who holds her family with great dignity despite the adversity. I think Kabei is also a love story of family and it gives a wonderful insight into the Japanese culture during the time.
For those with tender hearts, you may want to get your kleenex ready.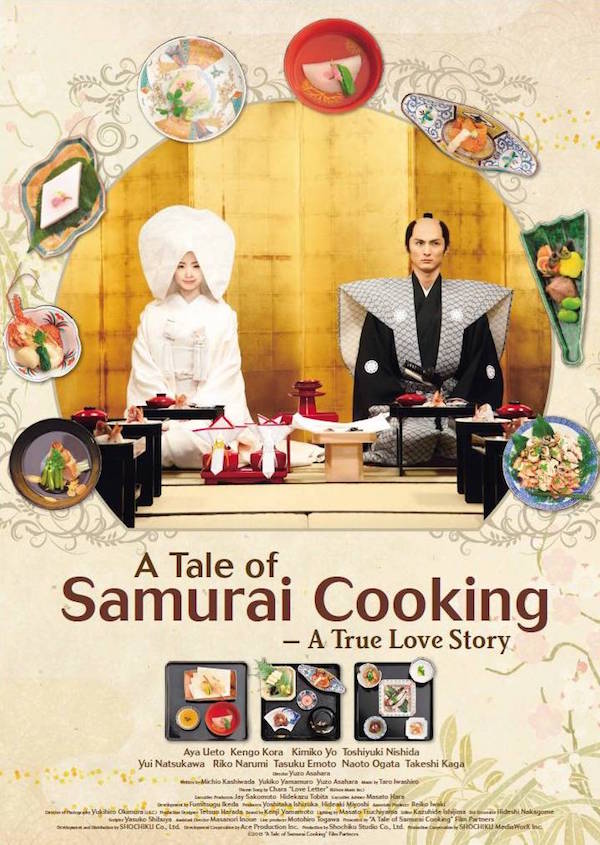 9. A Tale of Samurai Cooking: A True Love Story

 

(Bushi no Kondate) 武士の献立 – 2013
If you're looking for an easy and light hearted movie, A Tale of Samarai Cooking: A True Love Story may be your choice.
Set within the Edo Period of Japan, the story follows a culinary gifted young women who married to an heir of an esteemed cooking family. However, the husband himself turns out to be an incompetent chef that she has to step in to show him the way of the culinary world in order to save the family's reputation. Essentially a romance drama, you can expect a mix of food scenes, gorgeous costumes and production design.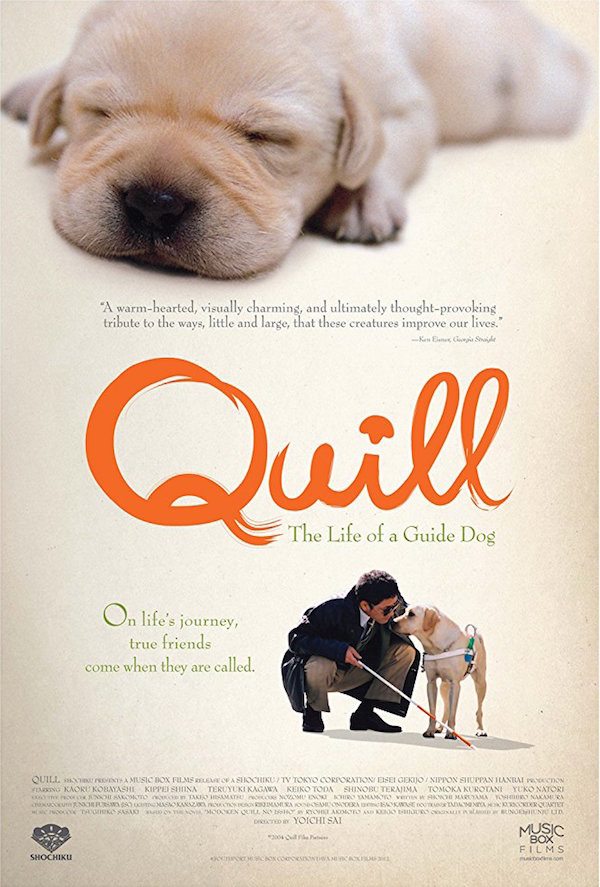 10. Quill: The Life of a Guide Dog クイール – 2004
The movie is about a Labrador retriever named Quill, who is sent to be the companion of a lonely and quick-tempered middle aged blind man. The man initially resisted the idea of having a guide dog and the outside world, but eventually he was able to open his mind and learned to be accepting of others and the loyal guide dog who stood by him.
You will learn about the world of our canine friends and how they work with people who need them.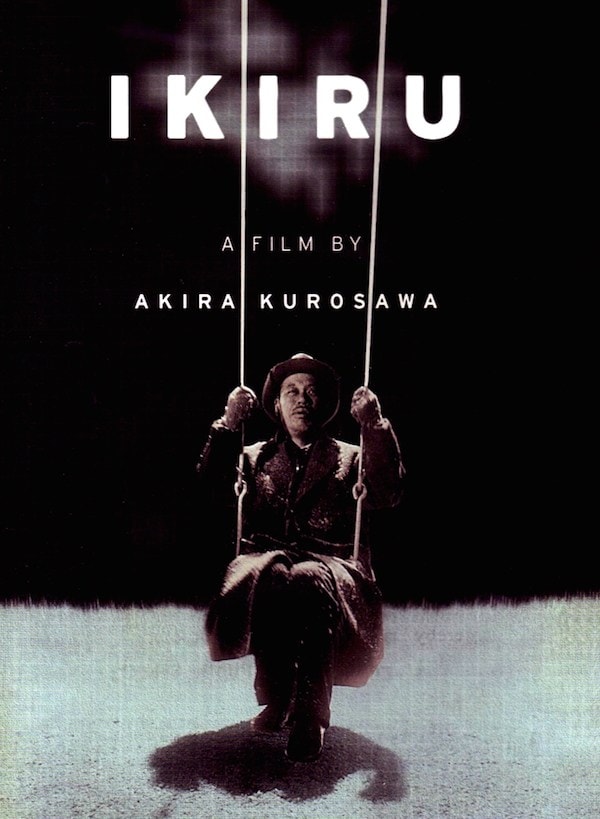 11. Ikiru 生きる 

– 

1956
Ikiru, which means 'to live' in Japanese, is one of the ingenious works of Akira Kurosawa. Timeless and transcends cultures, Ikuru tells a story of a man who has been living a mundane life as a civil servant for many years. When he finds out he has only a few months to live from stomach cancer, he is determined to seek meaning of his life.
Many of us can relate to the subjects of the film explores – our very own existence, the establishments, family life and the verity of humanity. If you're inclined to something deep for your choice of films, you will enjoy Ikiru.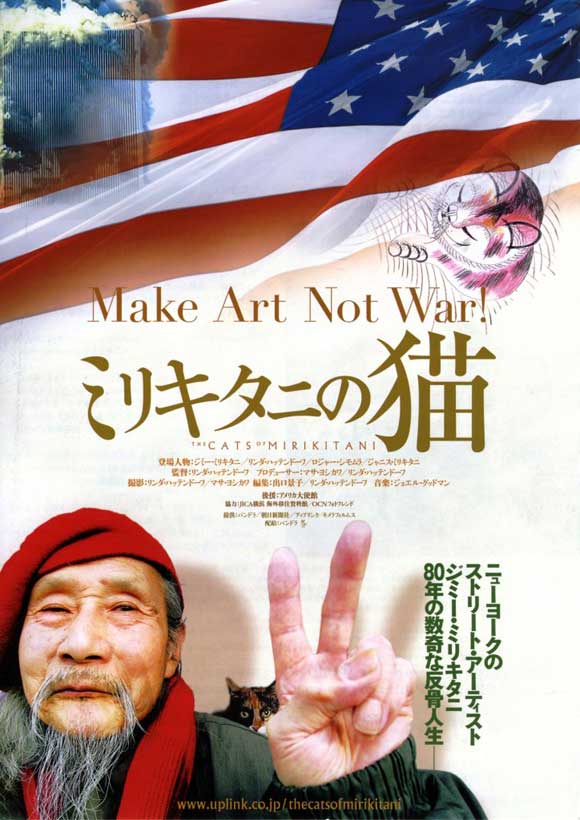 12. The Cats of Mirikitani ミリキタニの猫 – 2006
The Cats of Mirikatani is not exactly about cats, but a documentary about a compelling life of a 80-year-old Japanese American street artist named Tsutomu Jimmy Mirikitani.
Born in Sacramento and raised in Hiroshima, Mirikitani moved to New York later in his life and lived on the streets by creating arts. We learn the remarkable connections between his past and the present as we wander along back to his home and family in Japan, his early career as an artist, his internment during World War II and the streets of New York.
This film is a truly a heartfelt work by Linda Hattendorf, a local filmmaker who made friend with the artist and gave him a shelter when 9/11 shattered his life. You will be taken by this genuine documentary.
You can get the DVD from the Japanese American National Museum.

More Japanese Movies?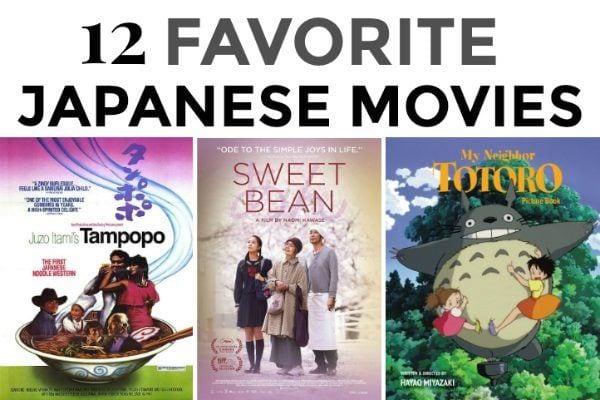 Enjoy

Japanese Movies

!
We hope you enjoy the movie recommendations above. You can find them on Amazon, Netflix, your local library or watch some of the trailers on Youtube.
Note: We are only listing out movies and documentaries, not TV series. But if you have some favorite movies that we missed out, please share them in the comments below because we'd love to know!
If you enjoy Japanese children stories and folktales, check out Issun Boshi The One Inch Boy by Icinori, an adaptation of the classic Japanese fairy tale.