From delicious rice balls to gyoza to spicy edamame, we've rounded up a scrumptious selection of Japanese appetizers for you to make at home!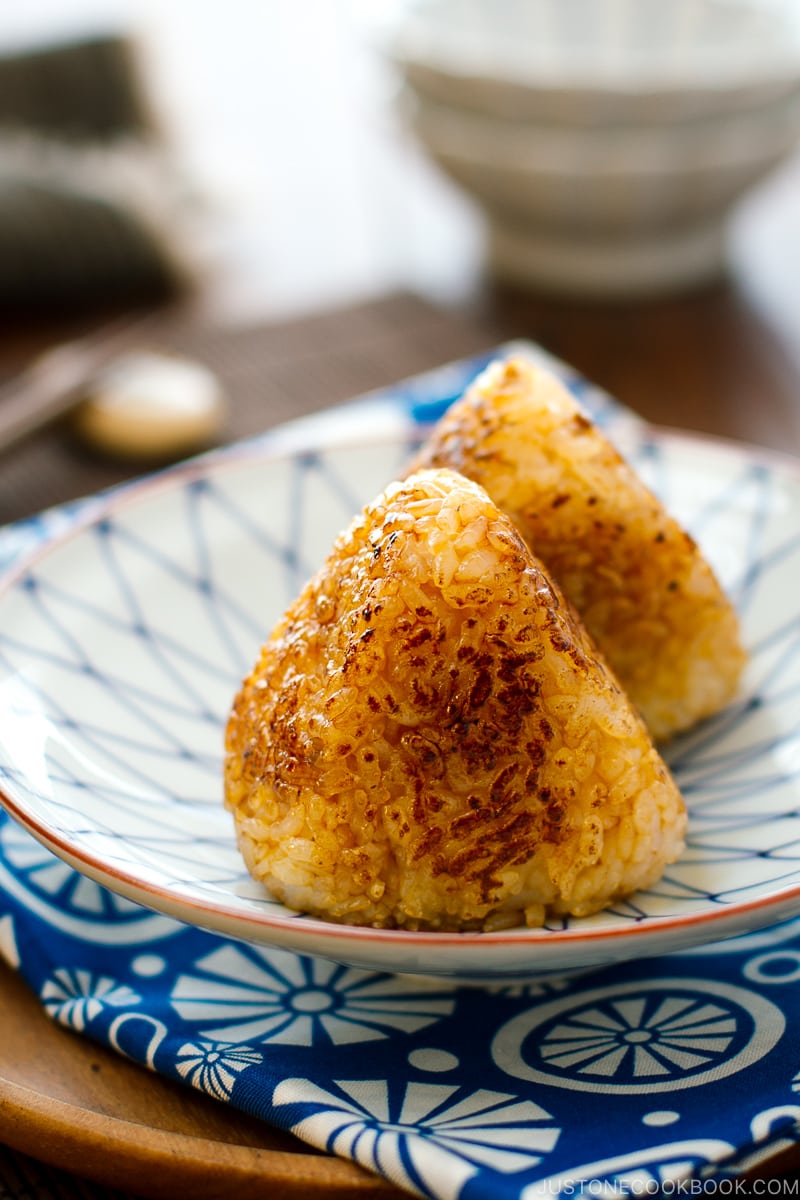 Here are some easy, crowd-pleaser Japanese appetizer recipes you can make at home. From izakaya-style (Japanese tapas) appetizers to home-cook favorites, many of these recipes can be prepared ahead of time. Hope they inspire you!
15 Easy Japanese Appetizer Recipes
---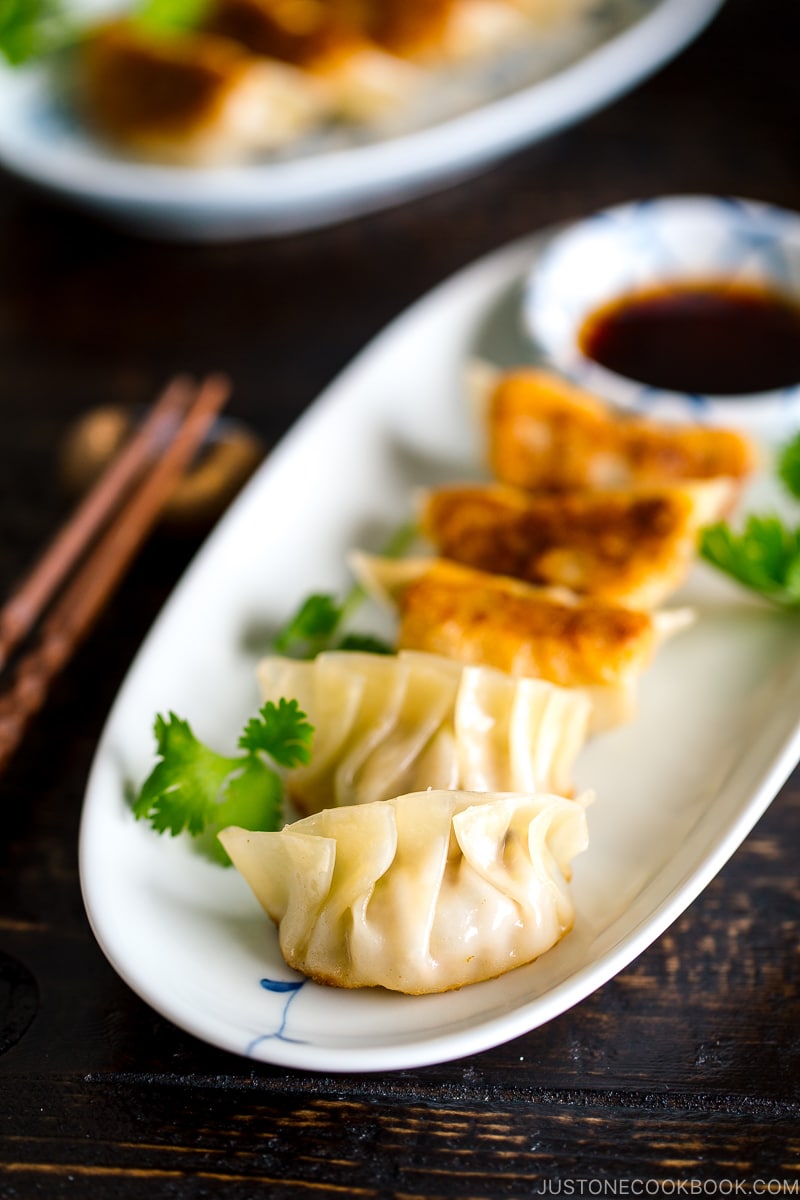 Everybody loves homemade Gyoza! Make them ahead of time and store in the freezer until you are ready to use for your gathering.
Vegetarian/ Vegans? These Vegetable Gyoza will have you come back for more.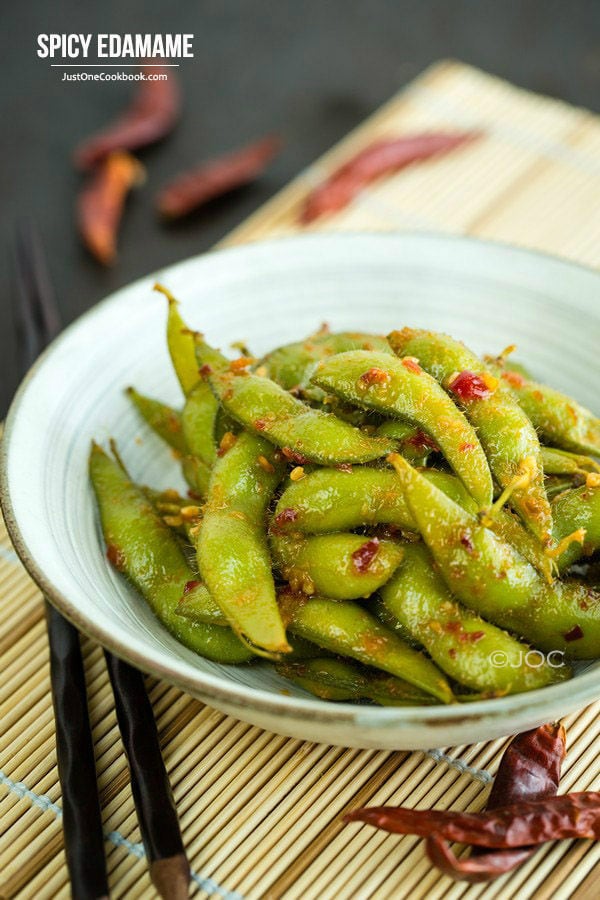 If you like things spicy, try this Spicy Edamame coated with peppery miso garlic sauce. flavor.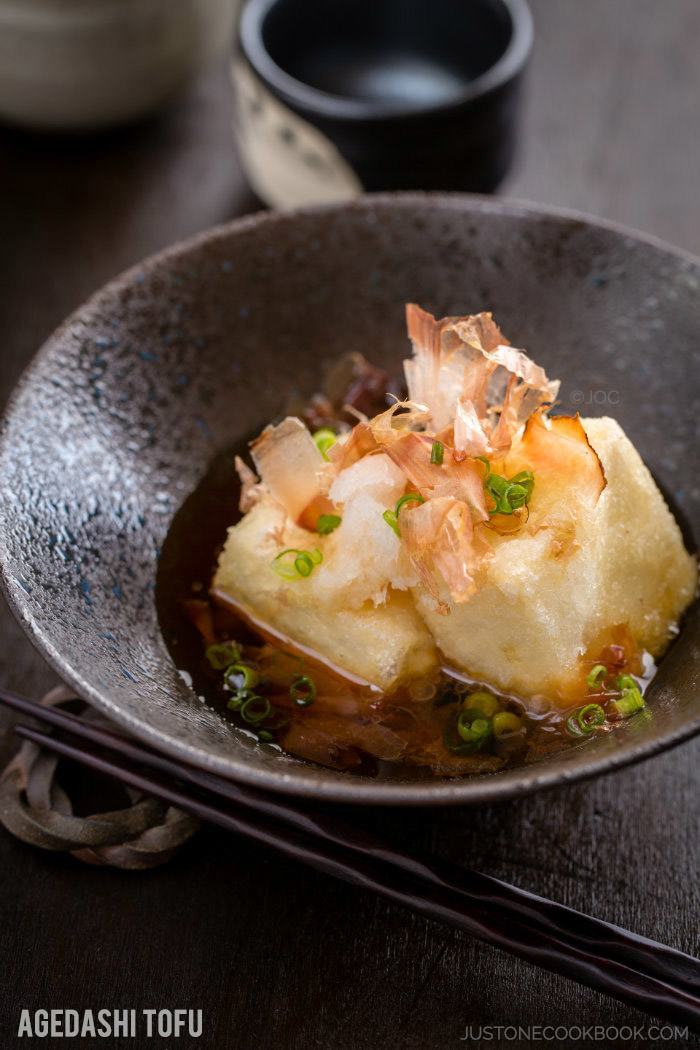 Soaked in a sweet savory sauce, this deep-fried Agedashi Tofu makes an impressive appetizer for your vegetarian guests.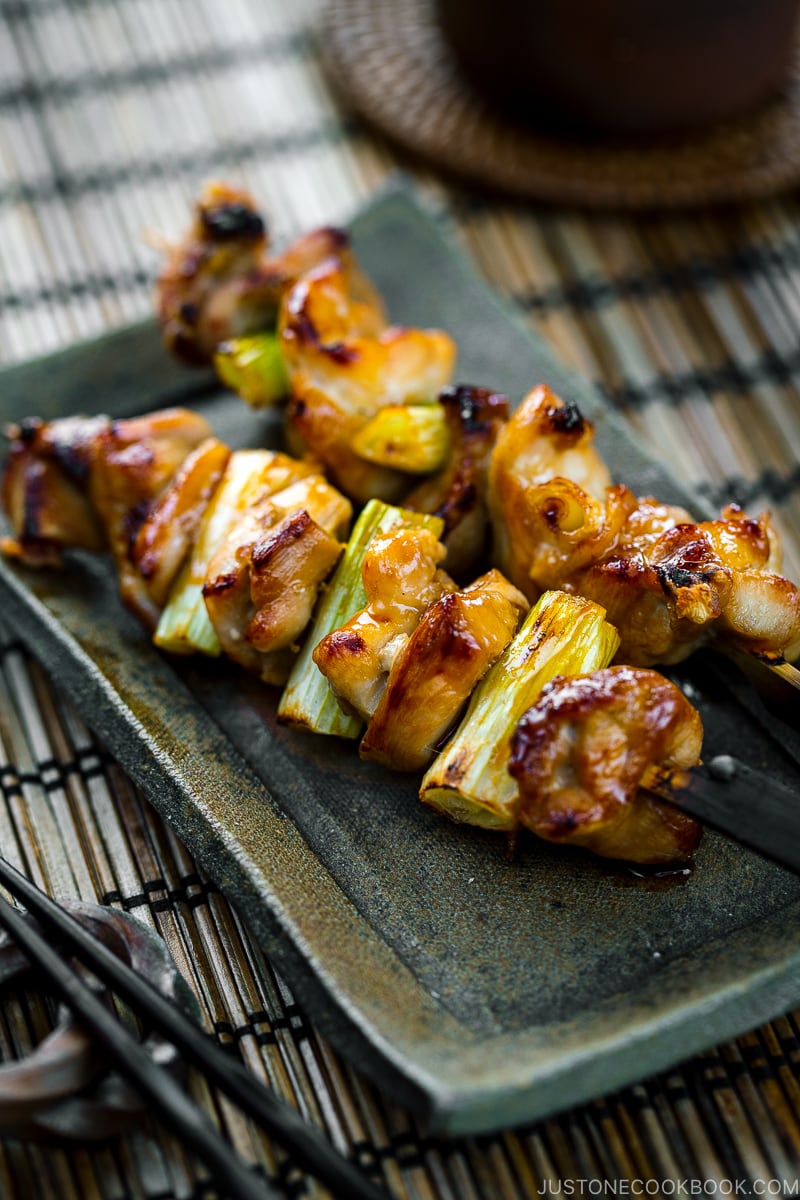 Transport your guests to izakaya dining (Japanese tapas) experience with this Chicken & Scallion Yakitori dish. You can of course grill outside, but this recipe shows how to use your oven to achieve the nicely charred meat skewers.

For those who live in year-round temperate climate, you can serve Tsukune over the outdoor grill anytime. Otherwise, you can also set out your indoor grill and have a cozy Yakitori party indoor. Enjoy these Japanese skewered chicken meatballs with cold beer or sake!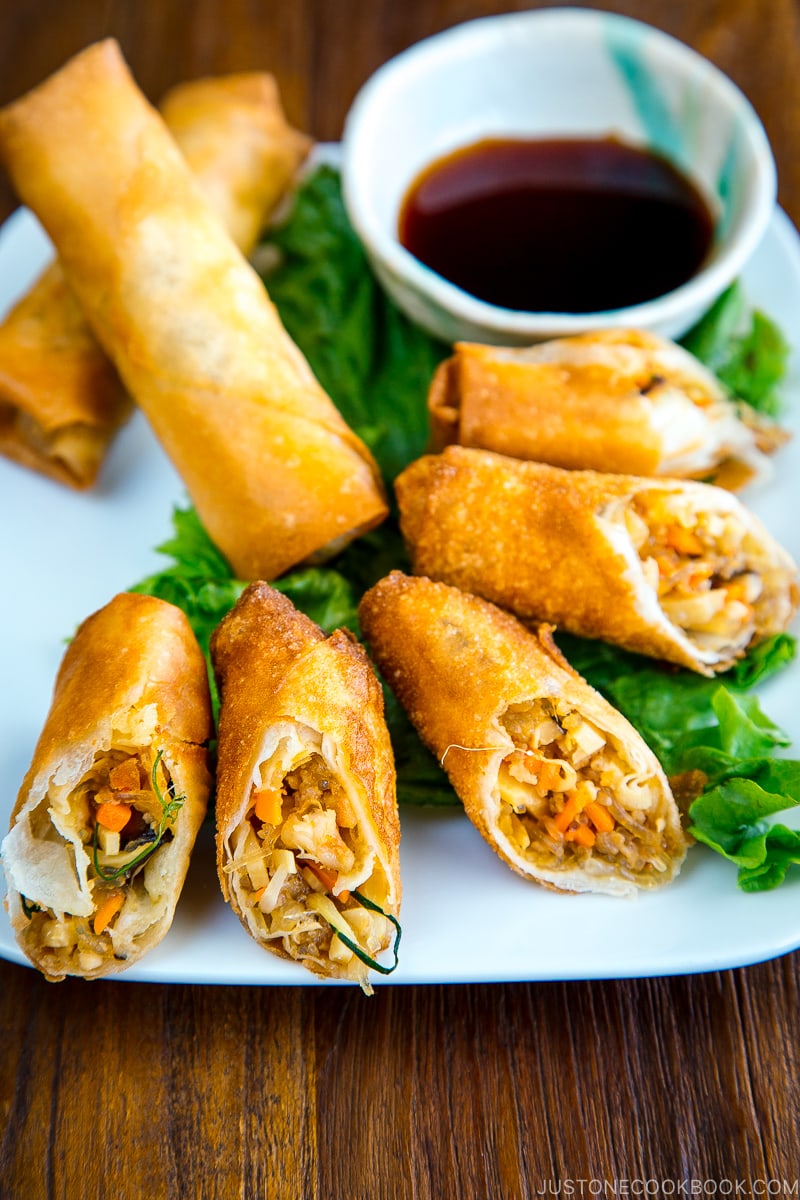 To prep ahead for your party, you can make the fillings the night before. These crispy Japanese Spring Rolls make the perfect finger foods.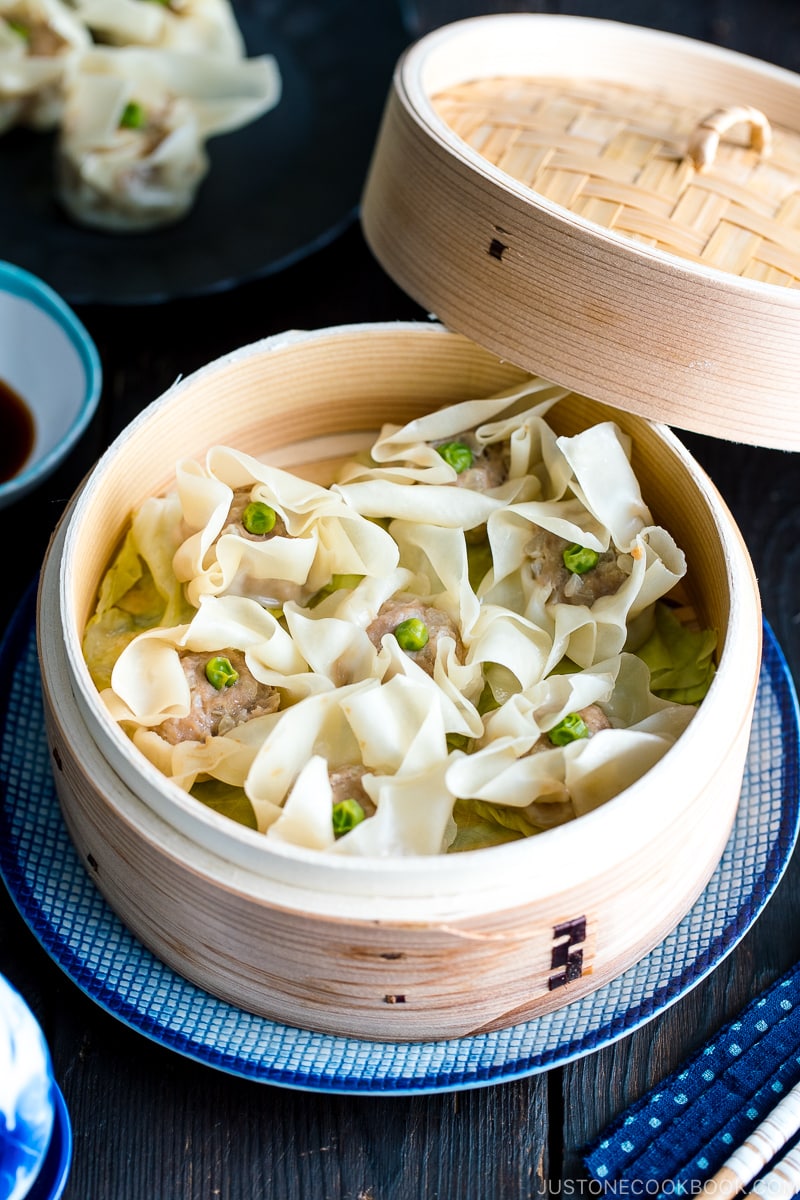 You'd be surprised how simple it is to make your favorite dim sum at home! Pull the steamer out and make these Shumai together with your party guests. Eat them right away after they are steamed.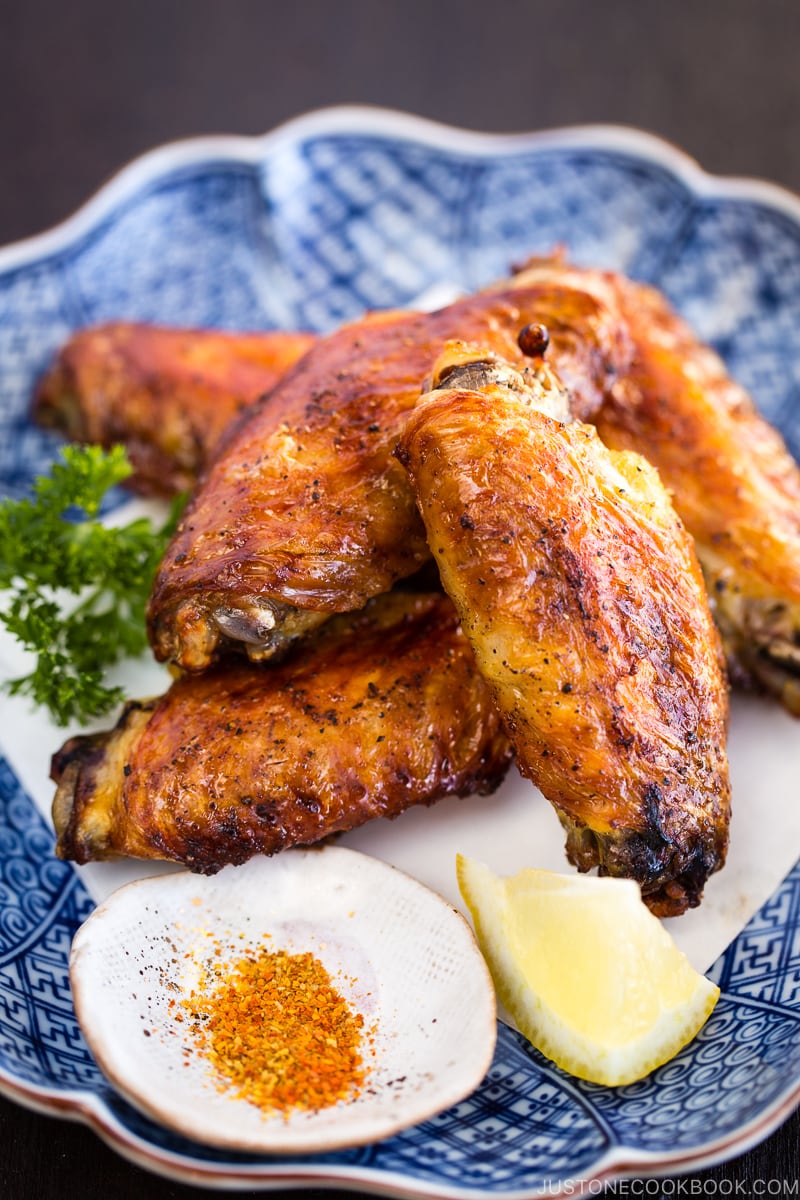 These Salted Chicken Wings only require a few ingredients to achieve the perfect flavor. The key is to soak the chicken wings in sake for 15 minutes.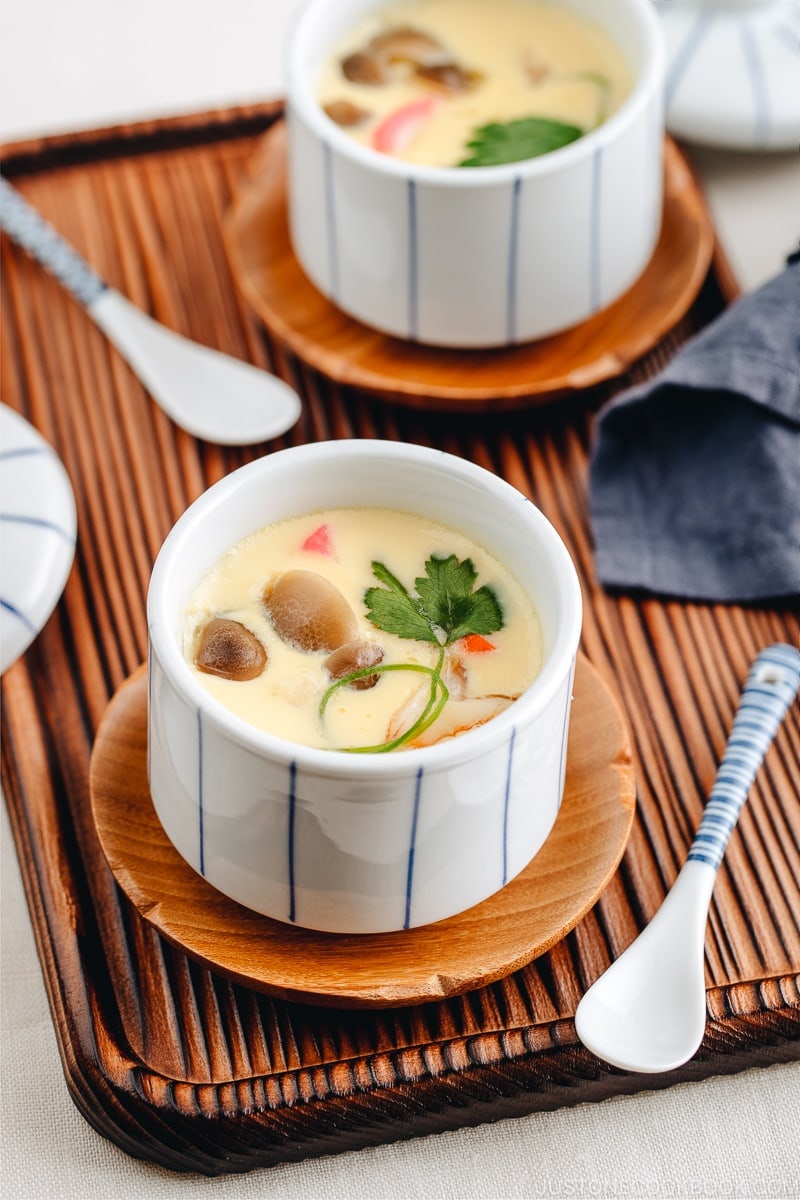 Commonly served as an appetizer in Japanese restaurants, this recipe shows you how you can make the delicious Savory Steamed Egg Custard dish at home. You can simplify the ingredients as you like.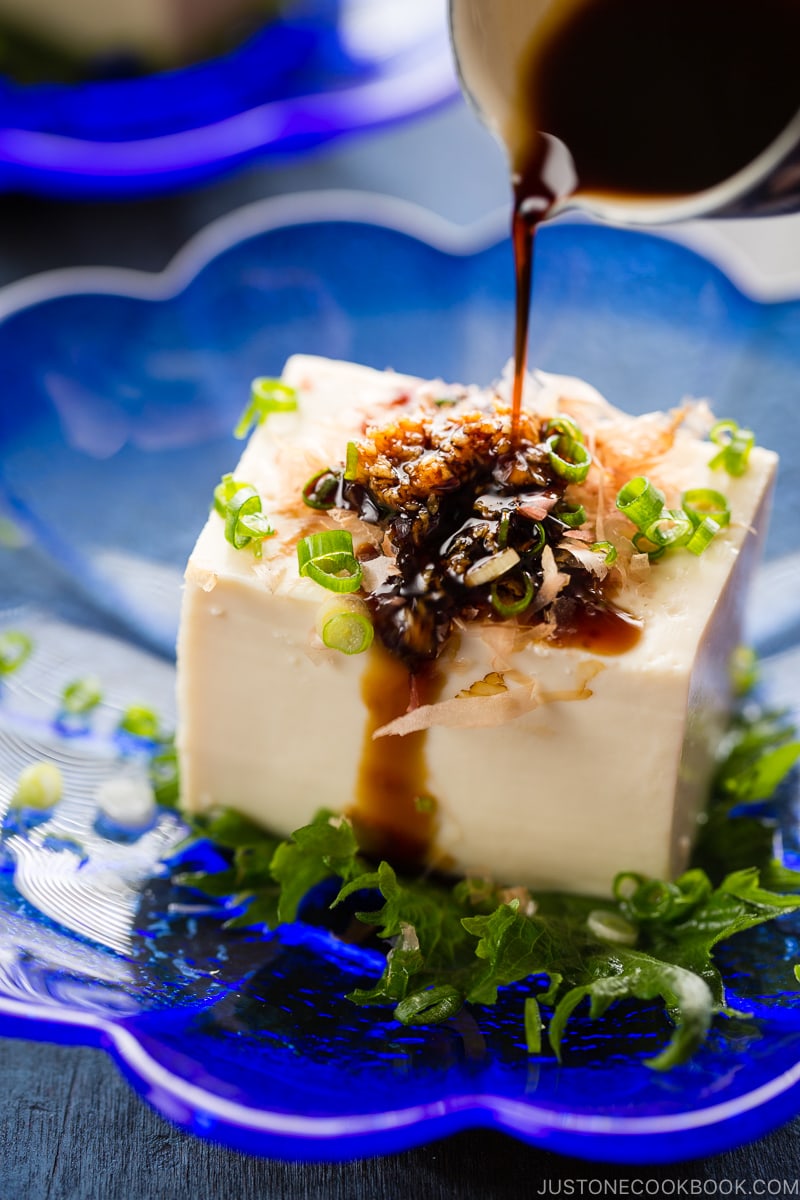 I love serving this Japanese Chilled Tofu appetizer during the summer time. It's a versatile dish and incredibly easy to prepare. Be creative with your toppings and seasonings.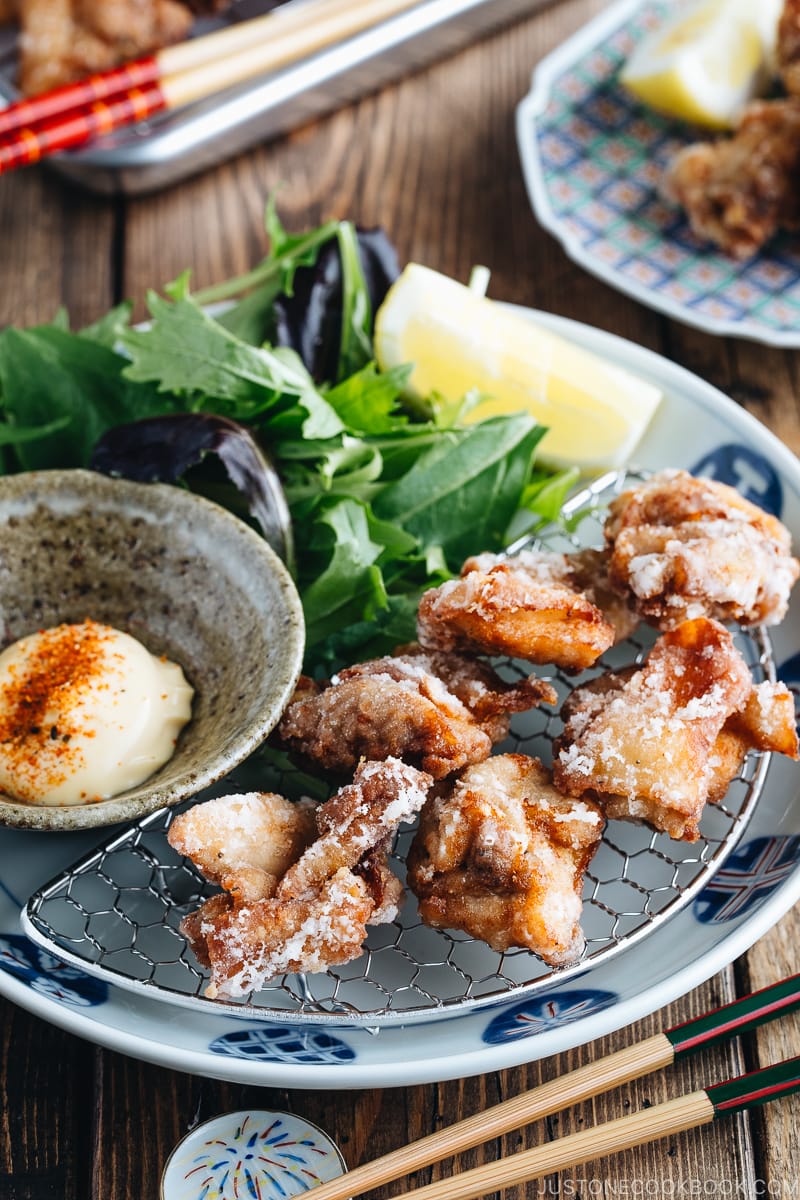 A popular Japanese appetizer, Karaage is bite-size fried chicken that everyone enjoys. For crispier texture, I recommend using potato starch if you can find them.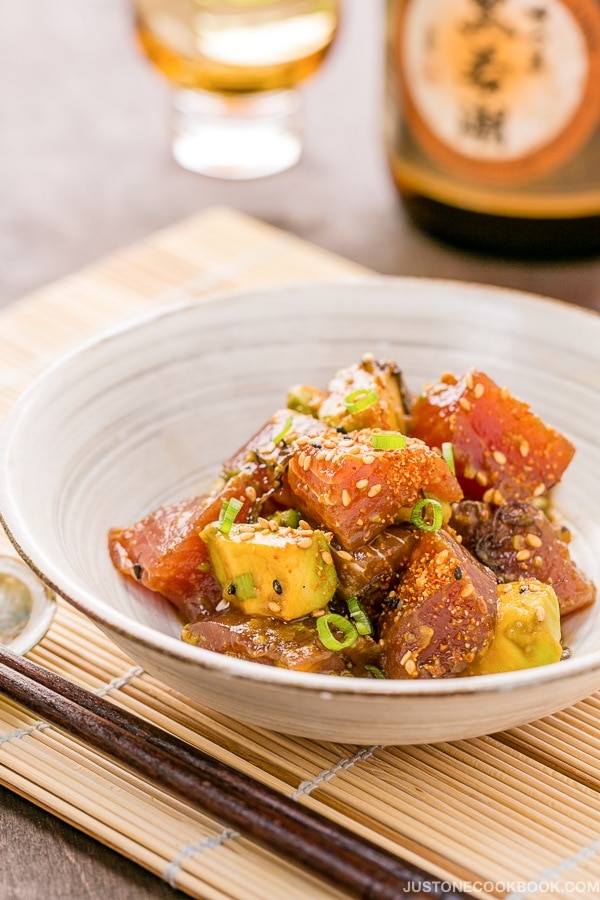 This wildly trendy Hawaiian dish Tuna Poke is a raw salad that consists of cubed ahi tuna/yellowfin tuna marinated in soy sauce, sesame oil, sea salt, & seaweed. If you are vegetarian or don't eat raw fish, you can easily substitute the tuna with tofu.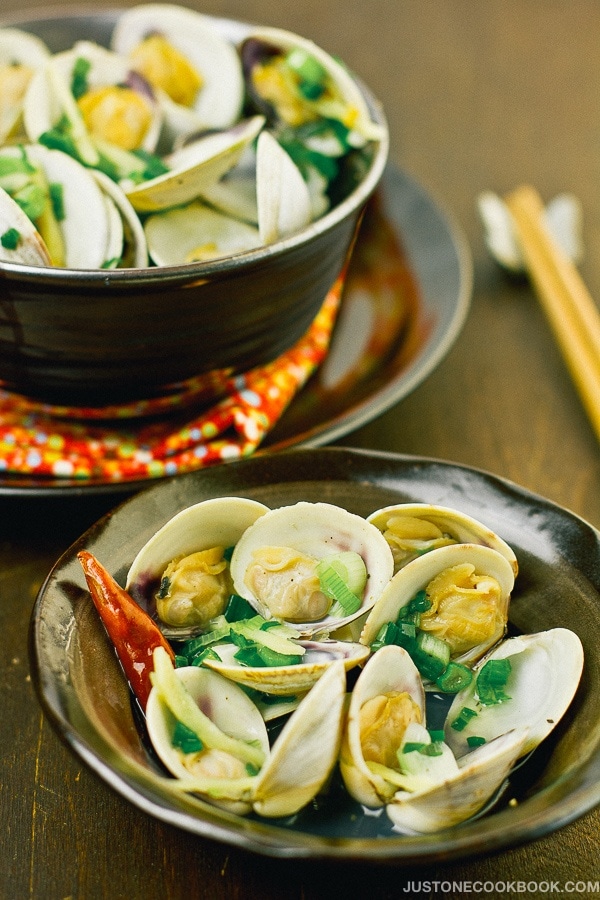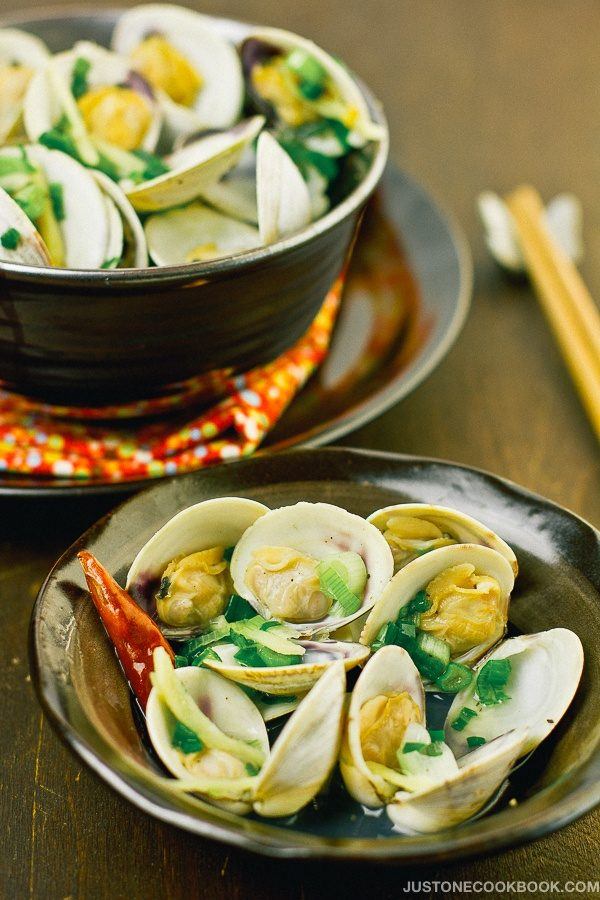 You can find Japanese Sake Steamed Clams being served everywhere in Japan and Japanese tapas-style restaurants in the US. To serve this as an appetizer at a home party, you can start preparing it after the guests arrive. It only takes minutes to cook. Just make sure to de-grit the clams beforehand (and here's how to).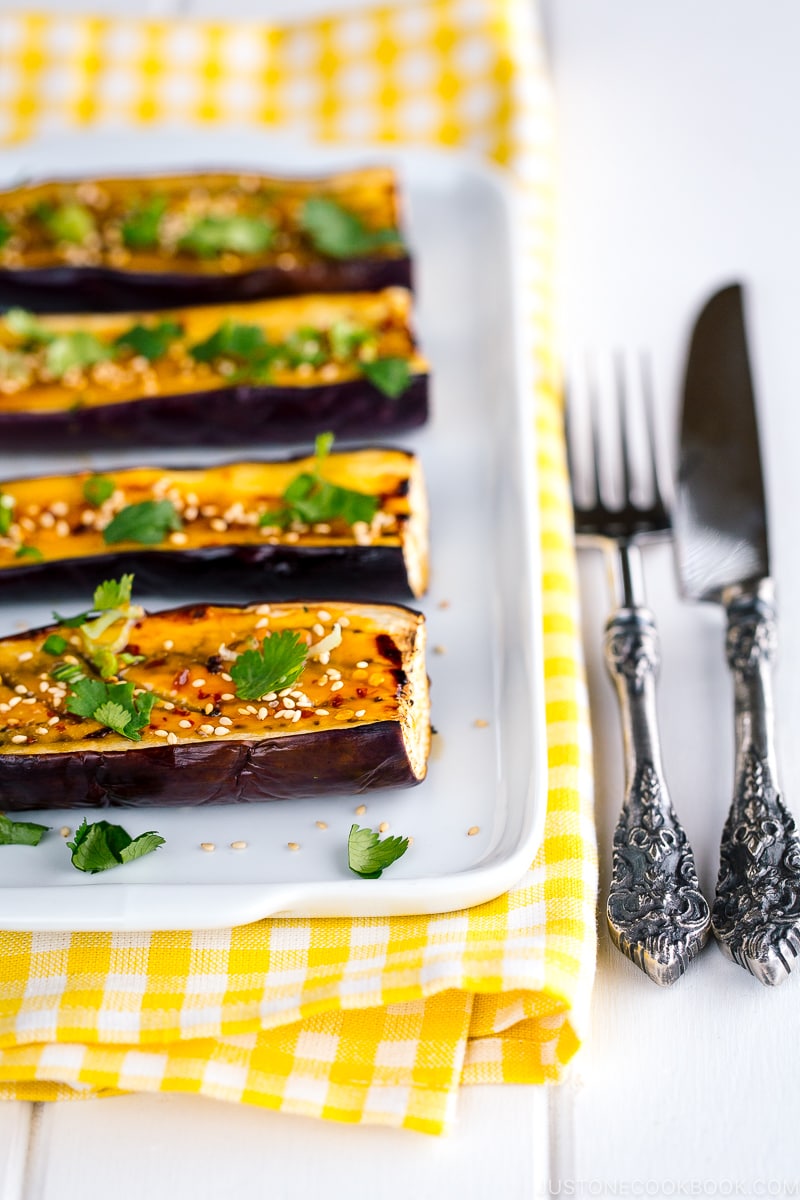 Elegant and easy to prepare, this Miso Glazed Eggplant is a healthy appetizer choice for a small gathering with friends.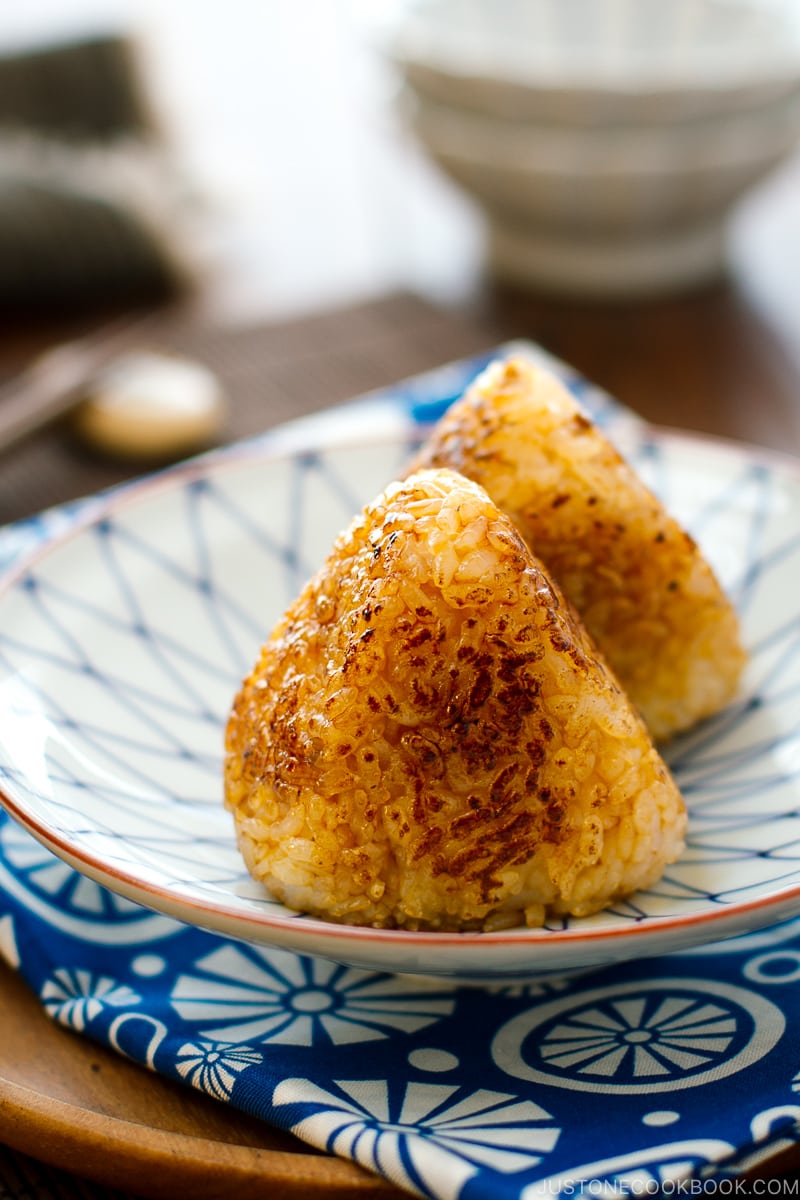 With a crispy crust on the outside and soft sticky rice on the inside, these rice balls are simply irresistible and easy to make at home!
---
More Recipes You Might Enjoy: