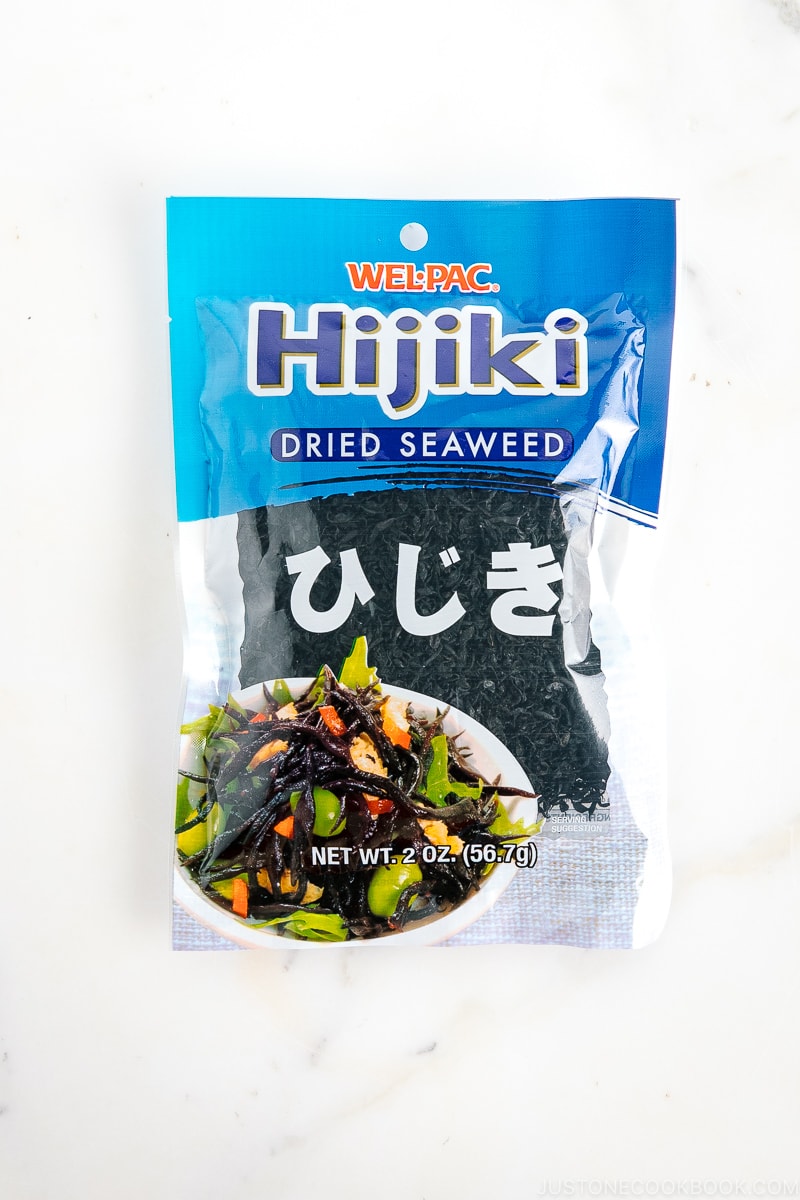 Hijiki (ひじき) is a type of seaweed growing wild on rocky coastlines around Japan, Korea, and China. It's actually green to brown in color when fishermen and divers harvest in the wild. It is boiled and then dried which process turns hijiki black. So when you buy dried hijiki, you always need to soak in water before cooking.
Hijiki can be found at Japanese supermarkets, Asian grocery stores, and natural food stores.
Note: You might see a Prop 65 warning label on the kombu product. Kombu doesn't cause cancer specifically; however, seaweeds (kombu, hijiki, etc) grown in Japan are harvested in water that contains higher traces of heavy metals than seaweeds harvested elsewhere in the world. Some health agencies have issued warnings against consuming hijiki specifically, which contains a higher amount of inorganic arsenic than other kombu. But there is no ban anywhere in the world against hijiki or any other kind of seaweed. All kombu contain traces of organic arsenic, but not in quantities that can hurt you. If you don't consume to eat a large quantity of hijiki every single day, it's safe to eat. However, companies are required to put a Prop 65 warming label on their products in California.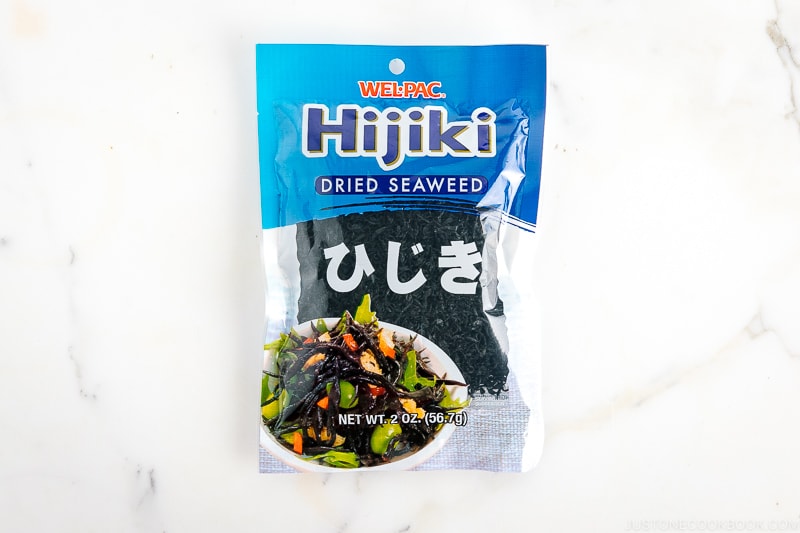 Recipes Using Hijiki
The most common hijiki dish is this Hijiki Salad, which hijiki is cooked with vegetables and other foods in soy sauce and sugar. Hijiki contains dietary fiber and essential minerals like iron, calcium, and magnesium and this traditional food has been a part of a balanced diet in Japan for centuries.