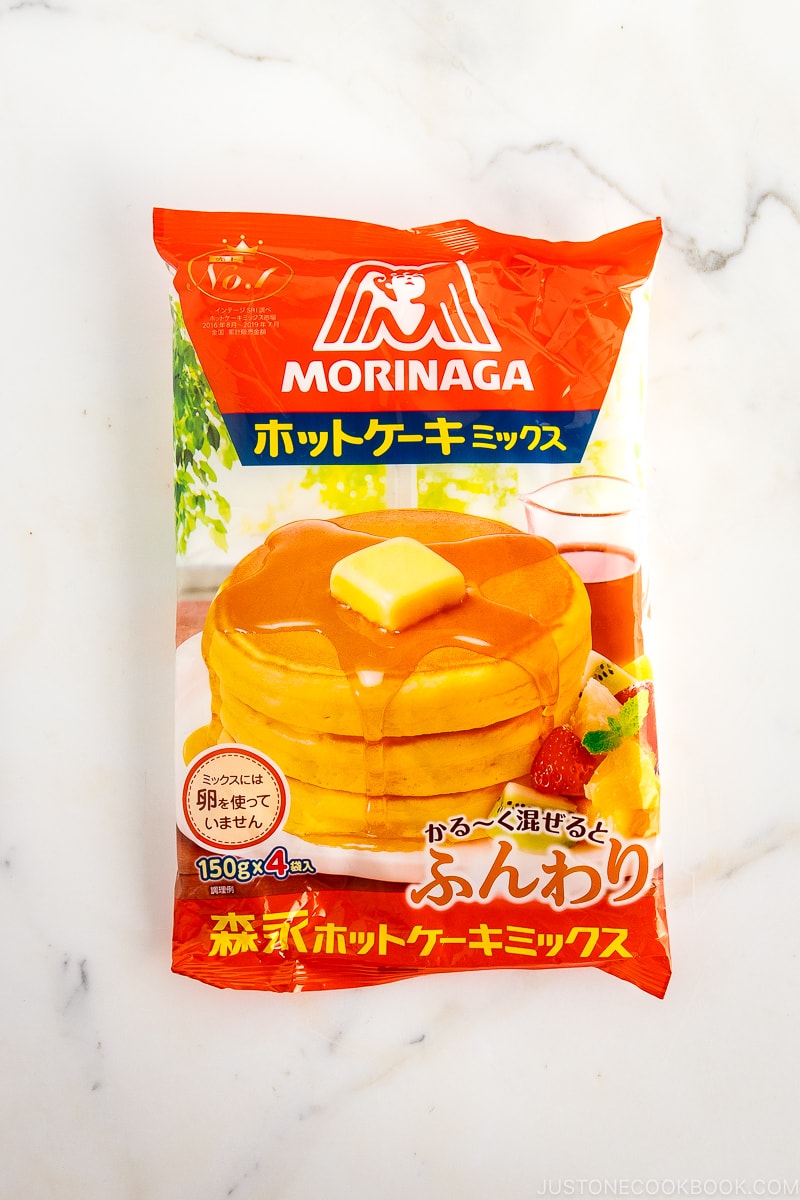 Japanese Hotcakes (ホットケーキ) are similar to American style pancakes or flapjacks, but they are sweeter, fluffier, and much thicker in height. Hotcakes use a raising agent so they are puff up when cooked. In Japan, these hotcakes or pancakes are served in a stack and topped with maple syrup and butter, sweet azuki beans, or black sugar syrup.
Where to Find Japanese Hotcake Mix?
To make them at home, you can use Japanese hot cake mixes for convenience. There are a few favorite Japanese brands such as Morinaga or Showa available in the market. These hot cake (or pancake) mixes already have a blend of dry ingredients to create the right texture. You just need to follow the instructions by adding egg and milk to create hot, fluffy thick hot cakes.
You can purchase this at Japanese grocery stores or Amazon. Aside from making hotcakes, you can also use the hotcake mix to make the batter for Japanese-style Corn Dogs.