Japanese hotcakes or pancakes are lighter and fluffier than their American counterparts. Often sold as a mix, it's used in many desserts and baked goods.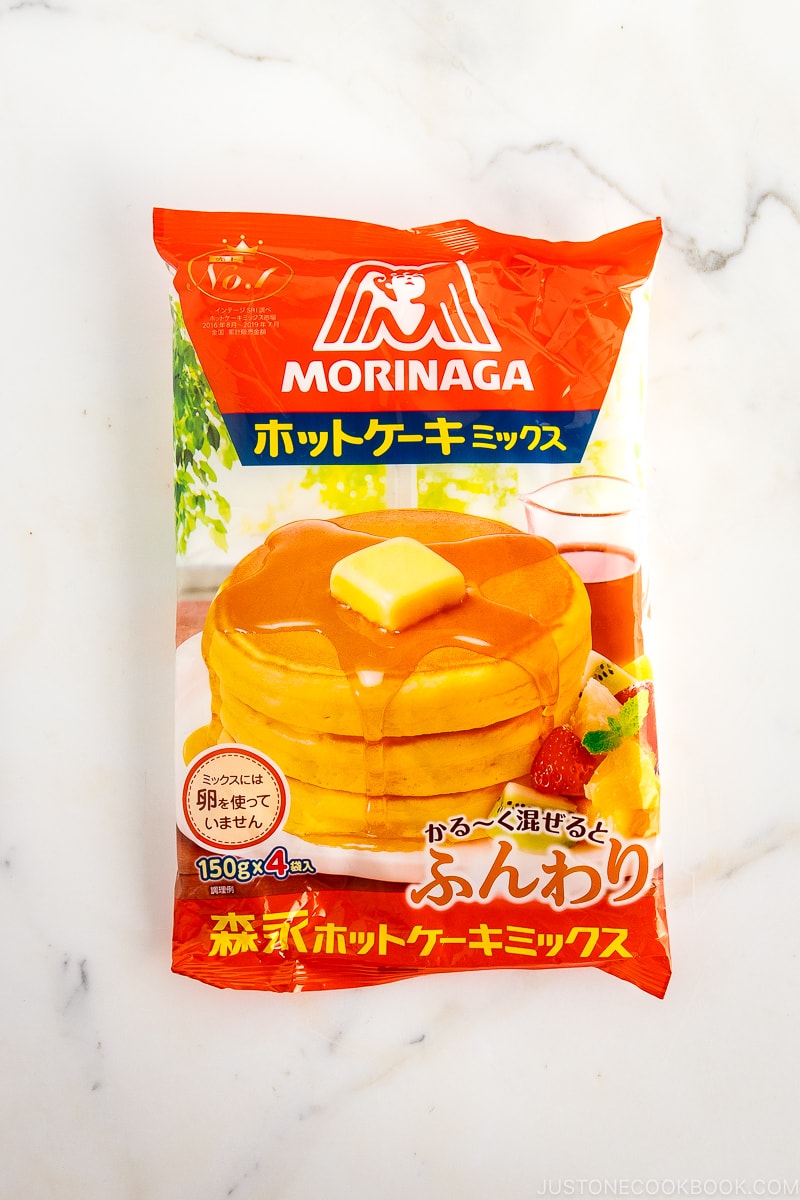 Japanese Hotcakes (ホットケーキ) refers to Japanese-style pancakes and also the commercial package mix. They are similar to American-style pancakes or flapjacks but are sweeter, fluffier, and thicker in height. The fluffy texture is due to the cake flour, which is low in gluten.
These hotcakes are topped with maple syrup and butter, whipped cream, sweet azuki bean paste, or black sugar syrup. It's also used in baked goods and snacks, including sugar, salt, and leavening agent.
Where To Buy
You can purchase it at Japanese grocery stores or on Amazon. Morinaga and Showa are the two big brands.
Substitutes
You could substitute with American pancake mix, which usually contains all-purpose flour and will not turn out as fluffy.
---
Wish to learn more about Japanese cooking? Sign up for our free newsletter to receive cooking tips & recipe updates! And stay in touch with me on Facebook, Pinterest, YouTube, and Instagram.