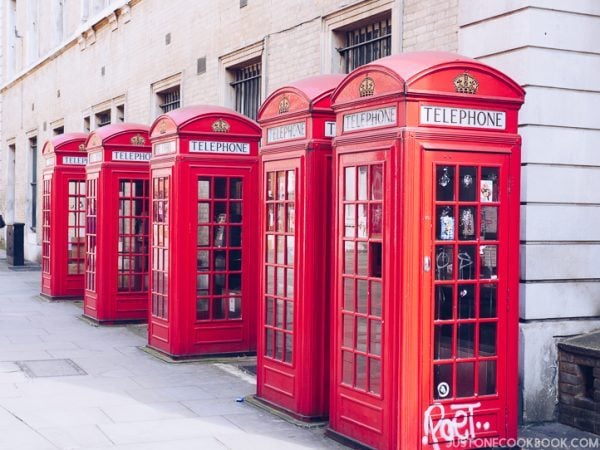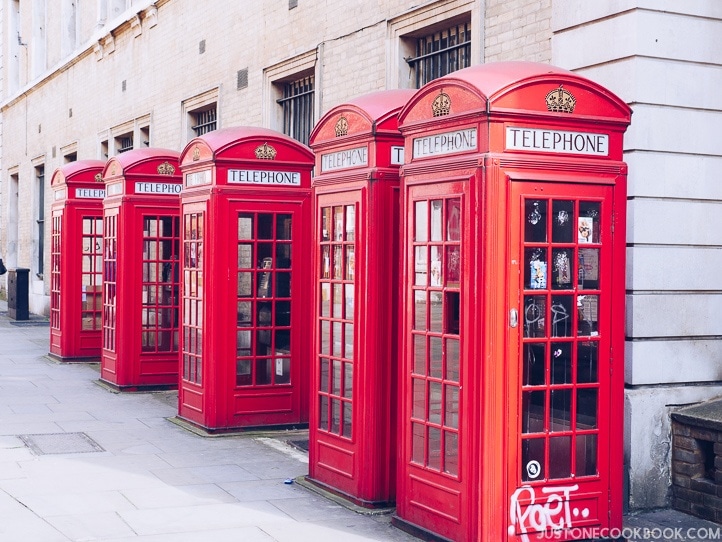 We're down to my last post on London, and today I'll share with you the restaurants we enjoyed, various districts we browsed through, as well as some tips and tricks if you plan on visiting.
Just a reminder, this is by no means a comprehensive London travel guide. This London travel guide is written for those who might go to England one day and want ideas on what you can see and do based on my own experience.
The guide will be shared over 6 posts:
Day 1 – Places you can go by utilizing the London Pass
Day 2 – Places you can go by utilizing the London Pass
Day 3 – Museums (Free!)
Day 4 – Warner Bros. Studio Tour London – The Making of Harry Potter
Day 5 – Windsor, Bath, and Stonehenge
Day 6 – Different parts of London, London eats, Tips, and Accommodation
London Travel Guide – Day 6
Let's start with some quick tips for the trip!
Staying in London
London hotels (similar to other large cities) are well known for their high prices and small space. Since we traveled with our children we wanted more room and ended up booking our apartment through Airbnb (link to our Airbnb listing). It was a 3 bedroom, 1 bath, with a decent-sized kitchen, dining, and living room. Another benefit was it had an in-unit washing machine so we could do our laundry, and not overpacking our suitcases.
The unit was a quick 5-minute walk from Earl's Court station and just a 2-3 minute walk to plenty of bus stops. If you are traveling to London with a bigger group of people, I highly recommend looking into Airbnb rather than hotels for cost-saving and convenience. Before booking on Airbnb, remember to read the reviews from folks who have stayed at the unit before to understand if there are any obstacles. For example, our unit was on the 5th floor and there was no elevator so you had to walk up the stairs.
Besides being close to the tube, there were plenty of supermarkets, coffee shops, restaurants, and pubs nearby. Lastly, wherever you book, make sure it's somewhat close to a Zone 1-2 tube station so it'll be easy to get around.
Mobile Data in the UK
When traveling abroad, I highly recommend bringing an unlocked smartphone and getting a local sim card. We got our data cards from a vending machine at the Heathrow Airport by the luggage carousel, it was £20 for 11 GB of data which was more than enough for a week. The package says 1 GB but a sticker on top said 10 GB for free.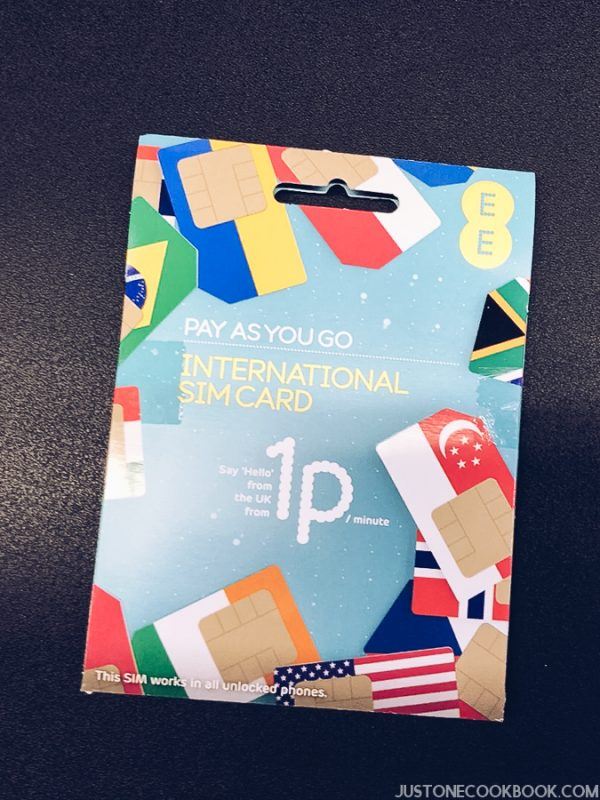 Oyster Card
If you are traveling to London city center from Heathrow, as you walk towards the tube station there will be someone who tries to sell you the Heathrow Express ticket. It's quite pricey compared to the tube so unless you are in a hurry you can just take the regular tube. It takes around 45 + minutes on the tube to get to London city center depending on what station you're heading.
Since we planned to spend 1 week in London, we purchase the 7 Day travel card that covered zones 1-2 (adults £33.00). This means during the 7 days all our bus rides and tube ride within Zone 1-2 were included. Since Heathrow is outside of Zone 2, you will need to pay extra for that first ride into the city center and the ride back to Heathrow. Another tip is if there are 4 of you, sometimes it's cheaper to Uber in the early morning hours to the airport rather than taking the tube.
Places to Visit and See in London
We didn't have enough time to visit every district in London but here are some of the cool areas we enjoyed and we hope they'll be helpful as your guide.
Westminster has a lot of visitor attractions and historic landmarks such as the Palace of Westminster, Buckingham Palace (read Day 1), Westminster Abbey (read Day 1), and Westminster Cathedral.
The Palace of Westminster is open to the public. If you are interested in Houses of Parliament audio tours, check here for more info. Unfortunately, during the time we visited it was not open to the public.
Big Ben is the nickname for the Great Bell inside the clock tower at the north end of the Palace of Westminster.
Covent Garden is located in London's main theater area with places to eat, shop, and enjoy street performers. There are a number of places to see near Covent Garden including the Royal Opera House, theatres, St. Paul's Church, Seven Dials, etc.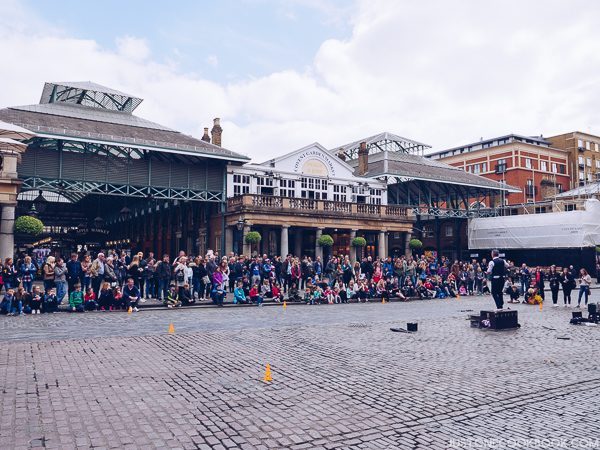 The London Transport Museum is located in Covent Garden and great for children between the age of 3-7. It was a bit too young for my children but they still enjoyed it even though we didn't spend too much inside.
Miniature of the tube when it was first being built.
The Royal Opera house at Covent Garden.
Dishoom – Covent Garden
Dishroom is #1 restaurant on the Yelp 100 – UK Eateries. I only had 2 words for the food there – simply amazing! It is very popular so if you plan on going do make a reservation.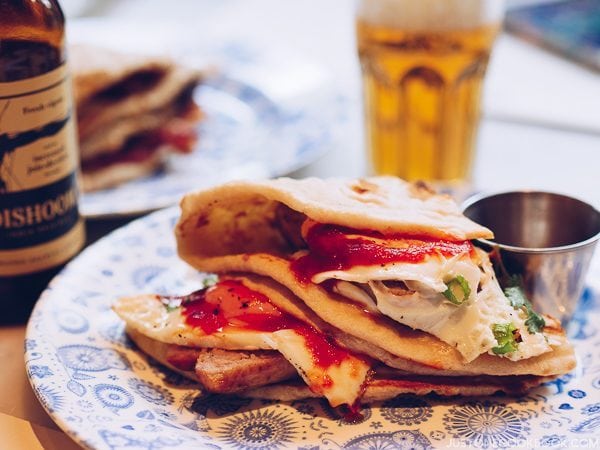 Sausage & egg naan roll.
House black daal – signature dish.
Masala Prawns.
Samosas.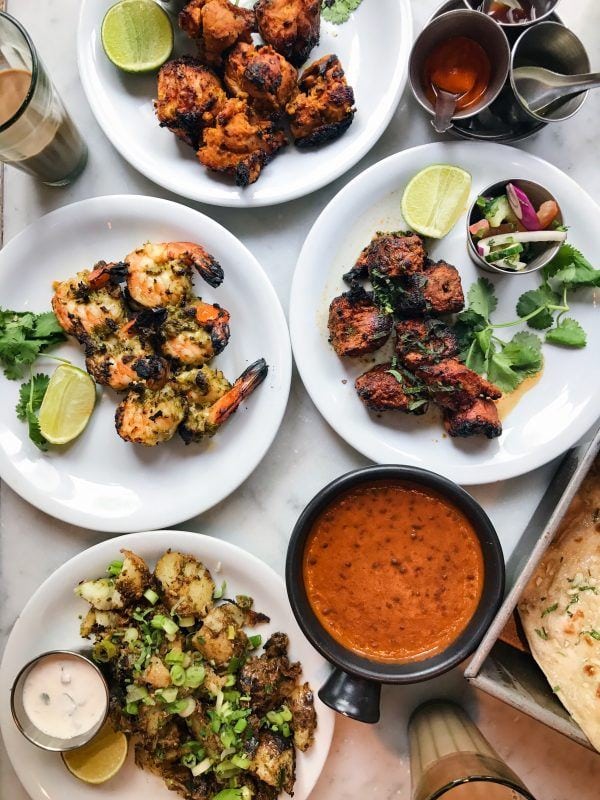 Small alley/courtyard near Seven Dials and Covent Garden with very colorful buildings, there are a few restaurants and shops there including Neal's Yard Remedies.
Regent Street and Piccadilly Circus
If you plan on shopping in London, don't miss Regent Street. It's roughly 1 mile of shopping with many name brands like Zara, Burberry, Apple, H&M, and etc.
Fun fact: The properties on Regent Street is mostly owned by the Crown Estate (British monarch).
As you walk south on Regent Street, it'll end with the Shaftesbury Memorial Fountain at Piccadilly Circus.
We enjoyed Shoryu Ramen and pork buns near Piccadilly Circus. It was so yummy drinking savory broth and enjoying ramen noodles since the weather was chilly.
Readers told me about Japan Centre and I decided to check out what Japanese ingredients they carried so I can understand better about what materials are available compared to what I can get in the US. It turned out the selection of produce, condiments, and fresh produce, and all the dry ingredients are quite similar.
American (Washugyu) and Australian fatty beef.
Veggies for Japanese dishes.
My children loved the character bread.
One of our favorite stops on the trip was the outdoor Borough Market. It was like being in heaven just browsing all the interesting food and ingredients each vendor was selling. We got to try fresh juice, coffee, toffee candy, honey, pastries, etc.
There are several entrances to the expansive outdoor market.
Borough Market has been there since 1756.
Fresh flowers and produce are available for visitor to purchase.
These donuts from Bread Ahead were soooo goooood!!!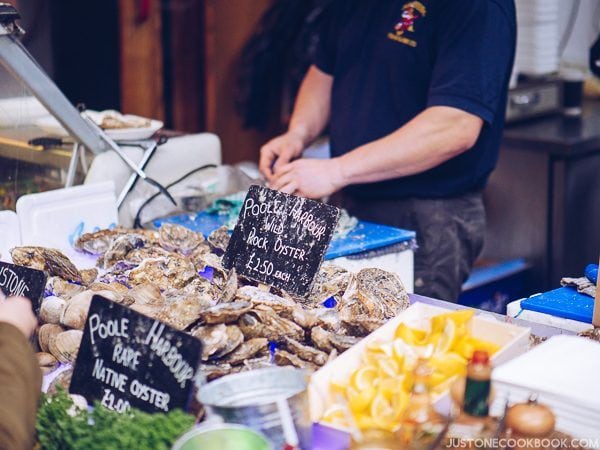 There is a wide variety of food offered by different vendors, I wish I could go there every day and shop. Many of the stalls offered free samples for visitors to try.
The toffee stand (Whirld), it was so awesome trying all the different flavors before we settled on the ones we liked.
Other places we ate at in London
They have a few spots in London, service was great but the food was not spectacular. I recommend skipping if there are other choices nearby.
My daughter and I really wanted to try afternoon tea so we stopped by The Tea Room at Harrods. It was an outstanding experience. You don't have to dress up so it was a nice and relaxing environment for us. All the food were delicious and it was nice to be able to sit and rest our legs a bit from all the walking.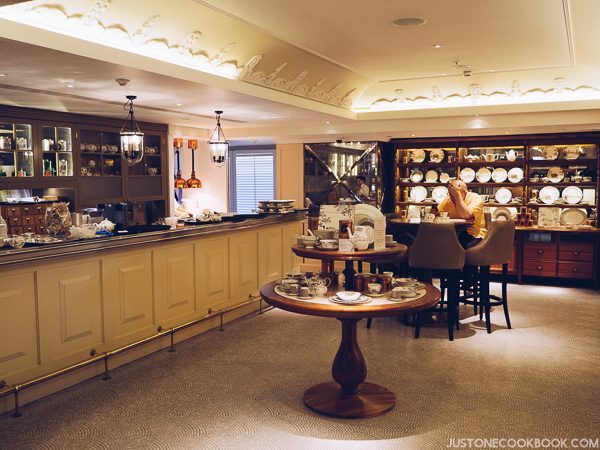 Another department store we enjoyed a bite at was Fortnum and Mason. We met our friends who are visiting for the weekend from Belgium and had a fabulous lunch together. Mr. JOC and I shared the signature chicken for two and it was so delicious! It's also the first time I had authentic Scotch Eggs!
During our stay, we wanted to try traditional British food including steak. After a bit of research and thanks to my readers' suggestion, it seems like Hawksmoor was highly regarded so we had it for dinner one evening. The rave reviews for the restaurant did not disappoint, the steaks were juicy, flavorful, and cooked exactly to our liking. If you are craving steak in London, I would recommend stopping by Hawksmoor to satisfy the hunger.
The single restaurant we stopped by the most was probably Pret A Manger, we loved their breakfast pastry options and lunch sandwiches. They are everywhere so it was easy for us to grab a quick bite and go to our next destination. The prices are very fair and the quality is better than what we find in California. They are now in New York, Boston, Chicago, and DC. Hopefully, they'll come to SF soon!
Another meal I really looked forward to was Ottolenghi's. I would describe myself more of a vegetable person and the chef's creative use of different vegetables and the bold flavors were very interesting for me. As the middle eastern flavors are very different from Japanese, it opened up my palate for how dishes were prepared.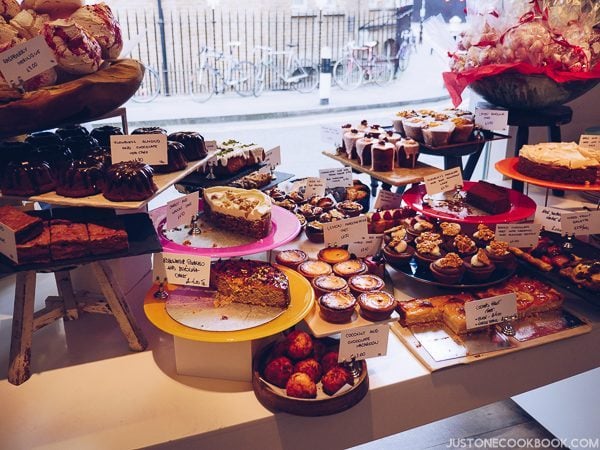 The Little Viet Kitchen at Islington
Last but not the least, I want to share my experience at The Little Viet Kitchen. It was the most memorable meal we had in London and I was so honored Chef Thuy Pham sit with us during our entire 2-hour meal and shared her story. After we left the restaurant, I was so inspired not just by her amazing food, but her determination, passion, and will to share the best Vietnamese food with her guests and the world.
Islington is known for cheap eats, but Thuy was able to buckle the trend and establish her successful restaurant in the neighborhood.
The interior of the restaurant made me feel like I was eating at friend's house, it was so comfortable and welcoming.
Vietnamese Friend Spring Rolls
Vietnamese scotch eggs
Bo Luc Lac – Shaking Beef
Whole Soft-Shell Tempura Crab.
Beef Pho – slow cooked for 8 hours with brisket, steak, and roasted bone marrow.
Organic Matcha Panna Cotta with desiccated coconut and viola flower.
Thank you Thuy for the phenomenal and memorable last dinner in London! I am so happy to be able to call you a friend!
Good bye London, we loved our brief visit there and look forward to going back. It's a city that offers culture, modern arts, great food, sights, sounds, and endless things to do and see. I hope you enjoyed my brief guide to London. If you missed previous London Travel Guide, you can start reading here.
Stay tuned for my Kyushu Japan travel post which I'll share soon.
Do you think we'll get to meet the Prime Minister? at Prime Minister's Office, 10 Downing Street.
ENJOY LONDON TRAVEL GUIDE?
Check out my travel posts on Japan, Taiwan, and the US! Sign up for the FREE Just One Cookbook newsletter delivered to your inbox! And stay in touch on Facebook, Google+, Pinterest, and Instagram for all the latest updates.