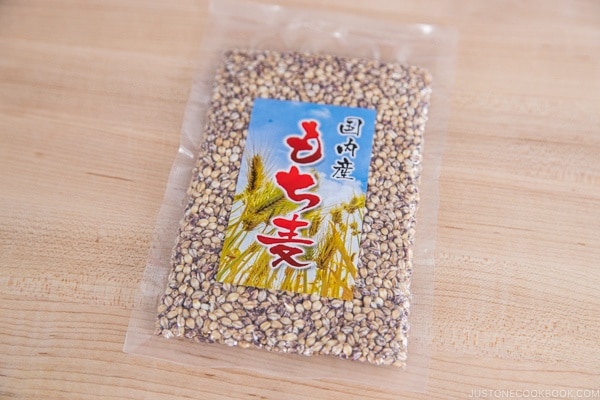 Mochi Mugi (もち麦) contains 4 times the amount of fiber found in brown rice, which is approximately 25 times that of white rice. Mochi Mugi also contains both insoluble and soluble fibers; insoluble fibers do not dissolve in water, whereas soluble fibers do. Both types of fiber are important to have in your diet because they have different purposes. Since insoluble fibers do not dissolve in water, they help improve digestive function. Similarly, soluble fibers aid in digestion but also help regulate blood sugar and cholesterol. Together both types of fiber work to reduce the risk of coronary heart disease and help improve your overall health.
Where to Buy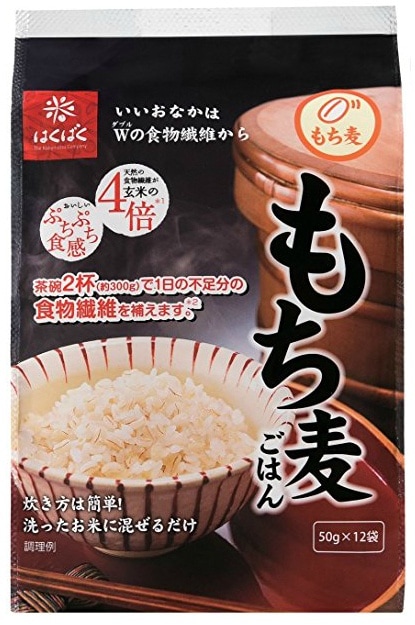 You can purchase a package of Mochi Mugi at Japanese grocery stores.
You can also buy Hakubaku Mochi Mugi (#1 barley brand in Japan) on Amazon. Hakubaku is a leading producer and distributor of grains, making up approximately 70% of the barley and mixed grain distribution in the Japanese market.