Discover the enchanting autumn treasures of Niseko, savor the delectable flavors of Hokkaido's local cuisine, and indulge in the opulence of its luxurious hotels.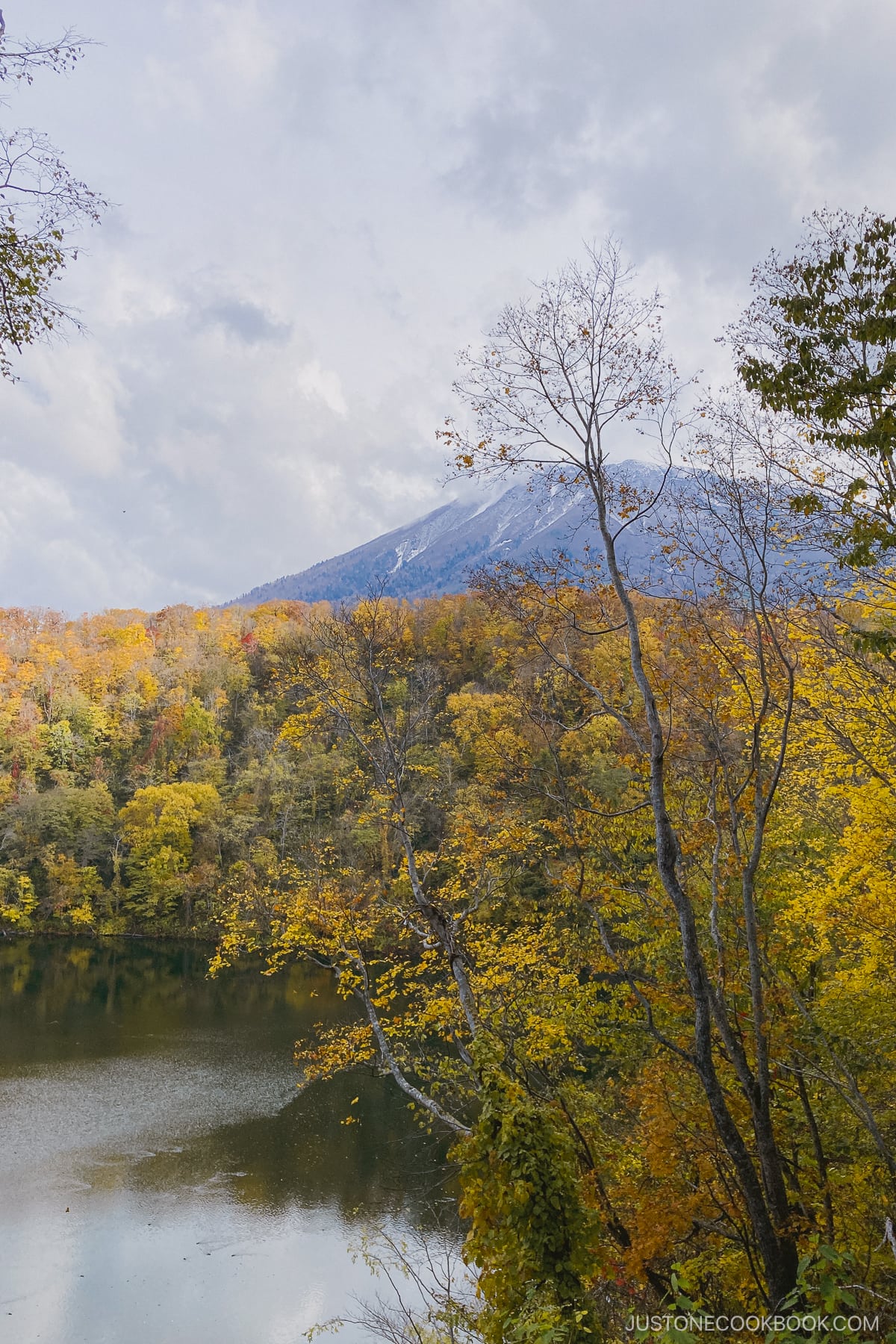 Niseko is renowned as one of Japan's finest ski resorts, combining traditional Japanese culture with contemporary luxury. While many visitors seek to experience the powder snow in winter, Niseko is often left untouched during the off-season. From scenic autumn drives to food festivals, there is so much to do in Niseko aside from skiing and snowboarding.
From late September to around mid-October, crimson reds and golden yellows sweep across Niseko, making it a beautiful spot to view koyo (紅葉), or autumn foliage.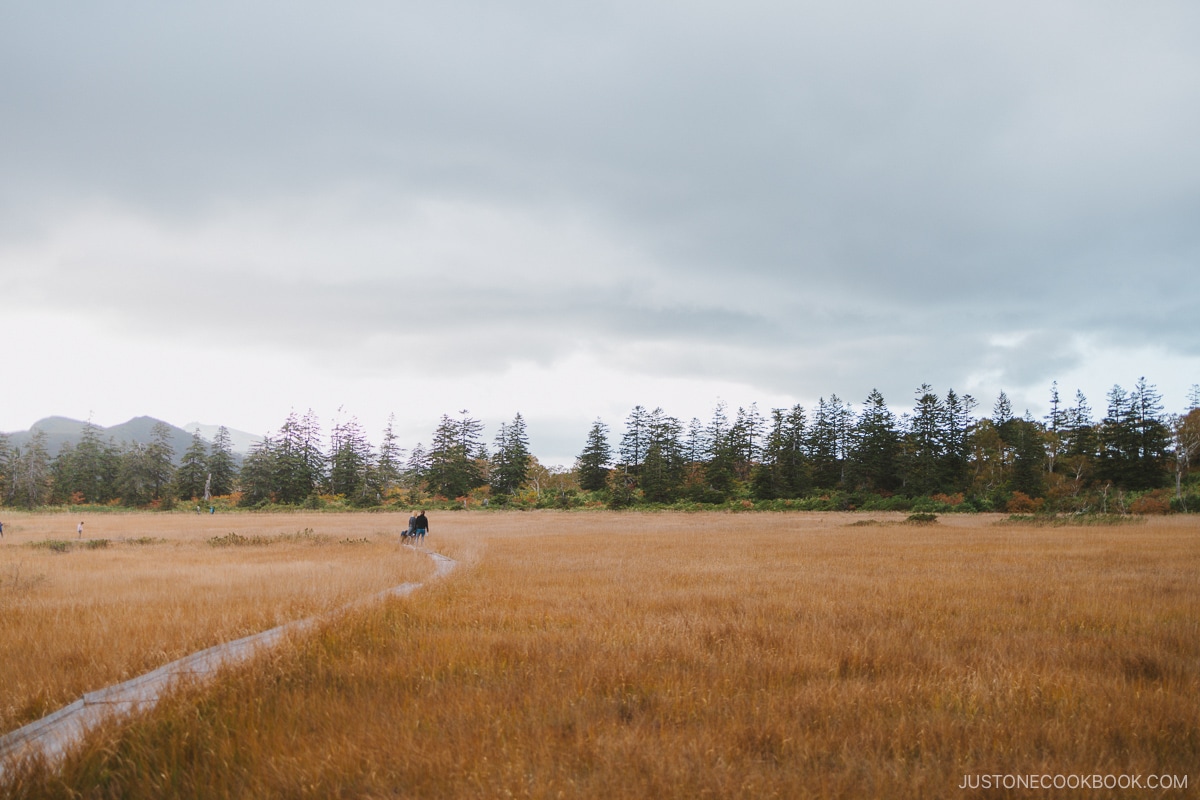 I will delve more into Niseko during winter in a separate post. In this guide, I want to show you why visiting during the rest of the year is worthwhile. So, let's dive into the action!
Why is Niseko so Popular?
Niseko comprises several areas, including Annupuri, Hirafu, Hanazono, and Niseko Town, with the neighboring Kutchan town close by.
The town is characterized by the towering Mount Yotei (1,898 meters), also known as the Mount Fuji of Hokkaido.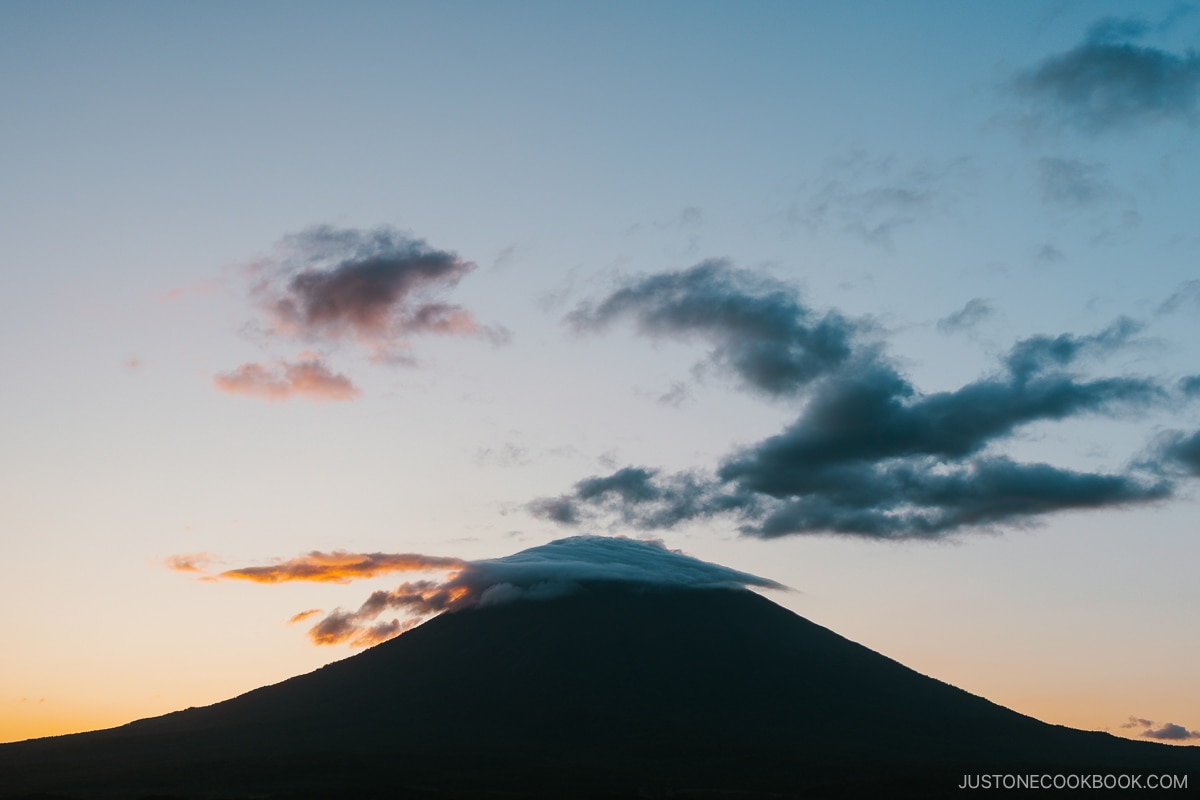 The main attraction is undoubtedly the abundance of high-quality and consistent powder snow in winter. Niseko was domestically known as a hotspot for winter sports and began to gain worldwide recognition in the 1990s. As more tourists flocked to the area to experience the powder, there was a surge in infrastructure and architectural developments to keep up with the demand, making it the luxury ski resort it is today.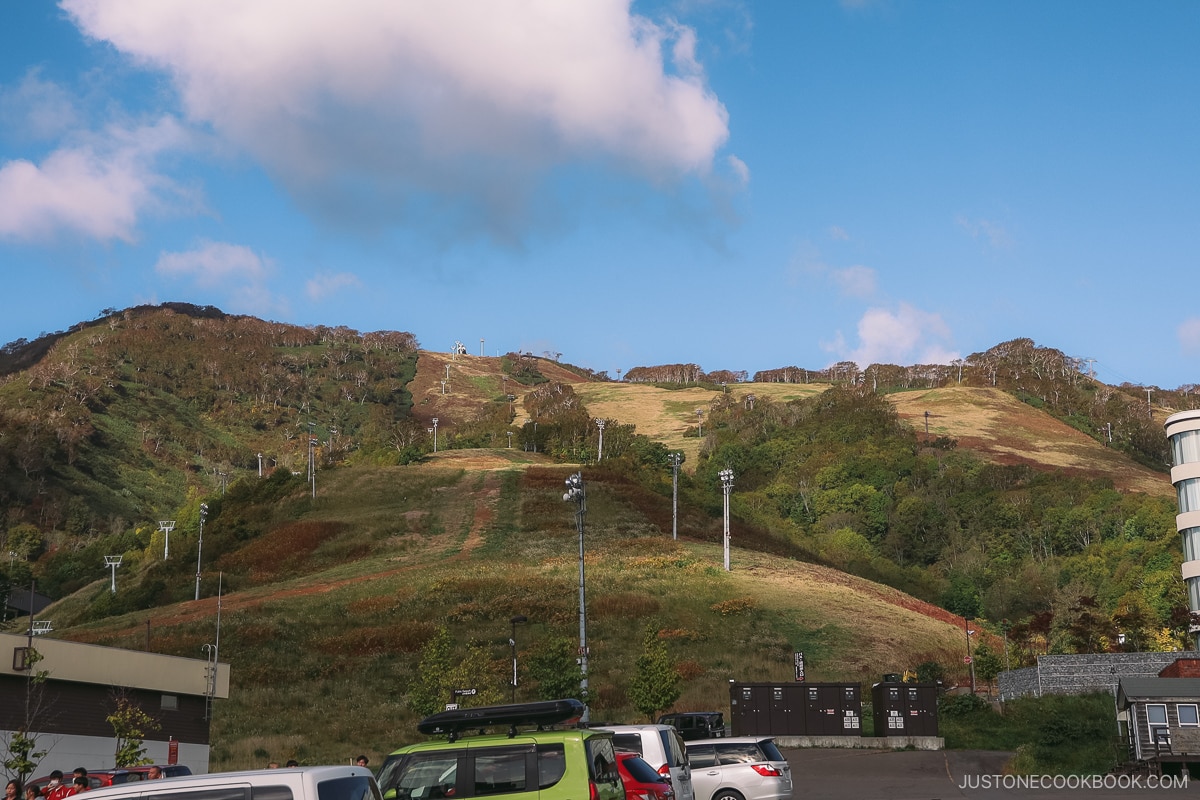 The area was initially popular with Australians, but it now attracts people from all around the world. Hirafu is the hotspot where winter sports lovers can enjoy the nearby slopes on Mount Niseko Annupuri and experience the thriving nightlife.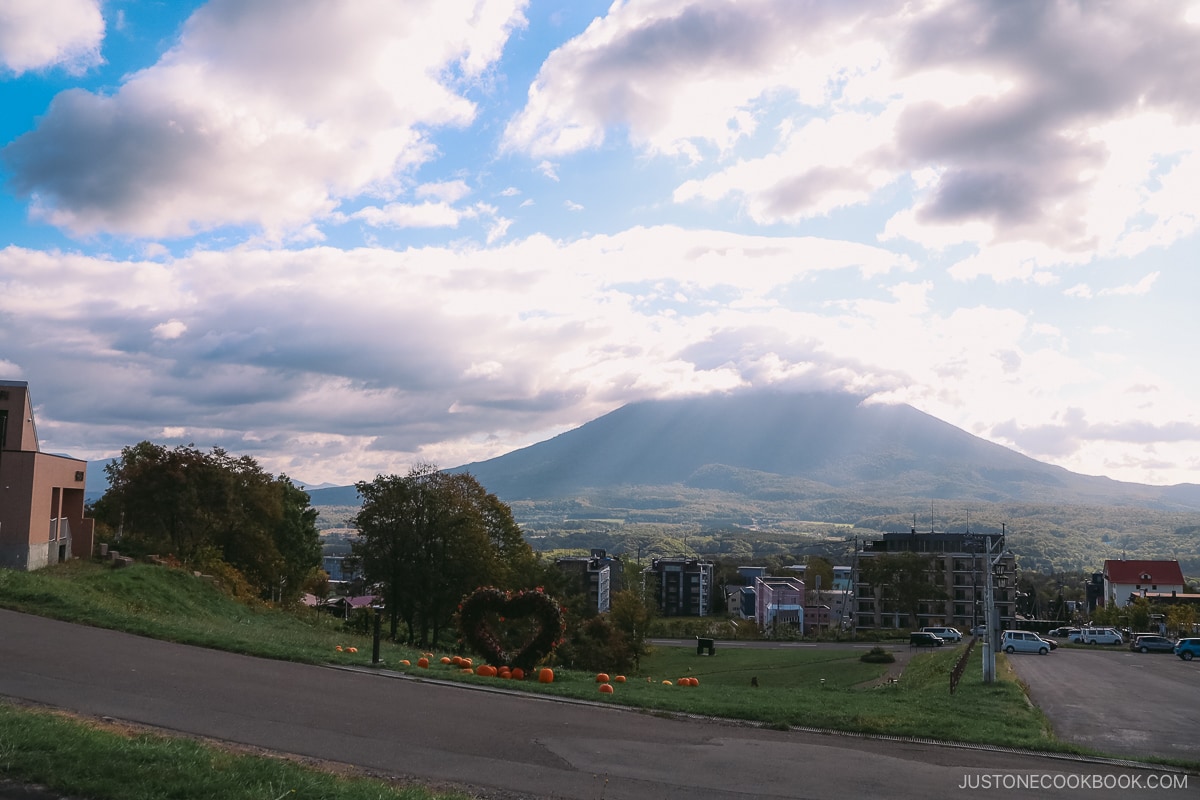 Nowadays, the influx of visitors and high demand has caused accommodation prices to skyrocket, making it inaccessible for some.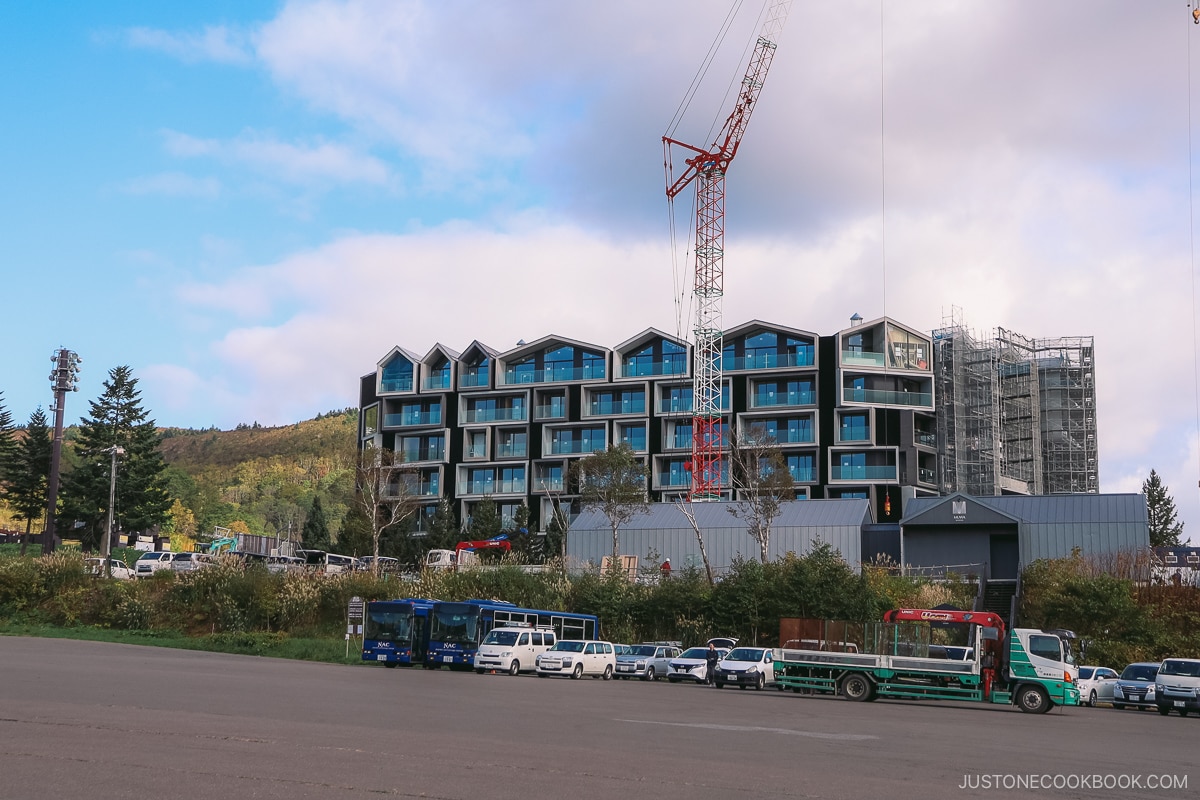 You can find various new structures being built around the area.
However, during the off-season, there are very few tourists, allowing you to enjoy all of these luxuries at more than half the cost.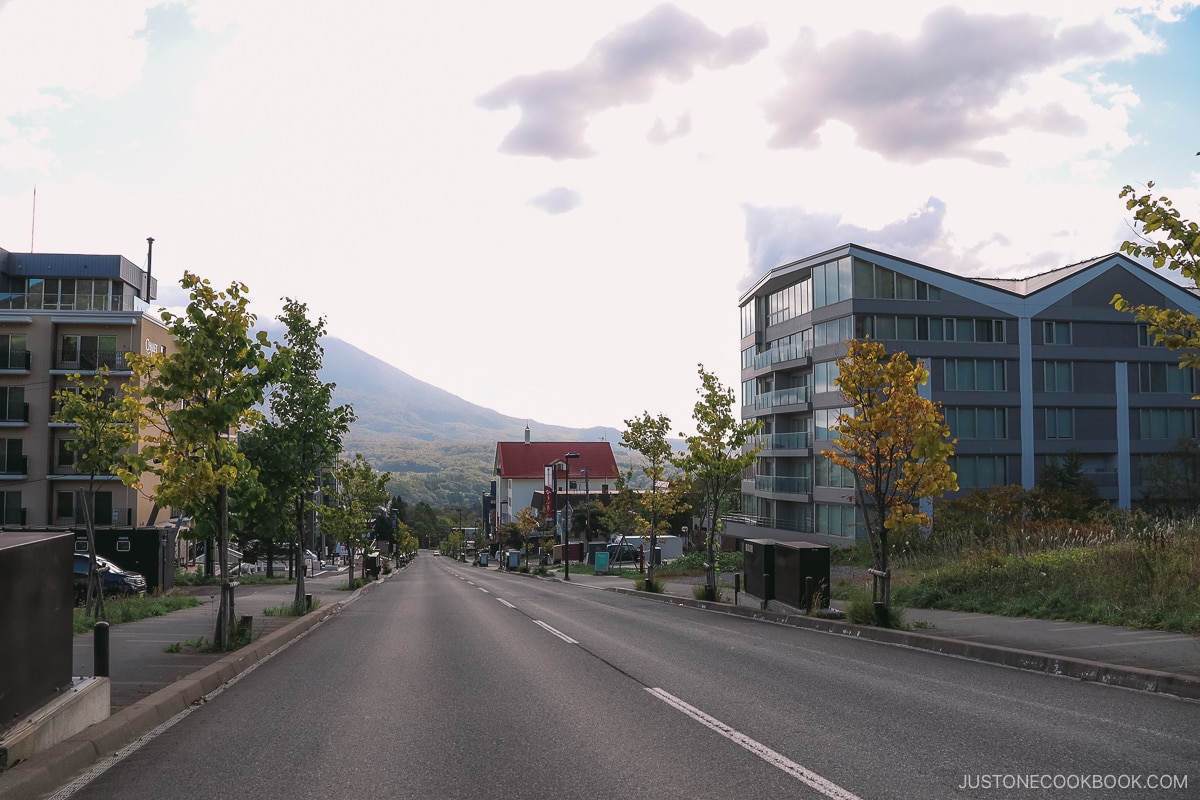 How to get to Niseko
Car
There are two routes to reach Niseko from Sapporo. The first involves traveling south towards Jozankei, through Nakayama Pass to Makkari Town, a stunning scenic drive taking roughly one hour and 45 minutes.
The alternative option is to drive up to Otaru and then down into Niseko. This option takes approximately one hour and 30 minutes. It might be a good choice if you want to make a stop and enjoy some of Otaru's attractions and seafood.
I always prefer driving through Nakayama Pass because I love driving through the mountains.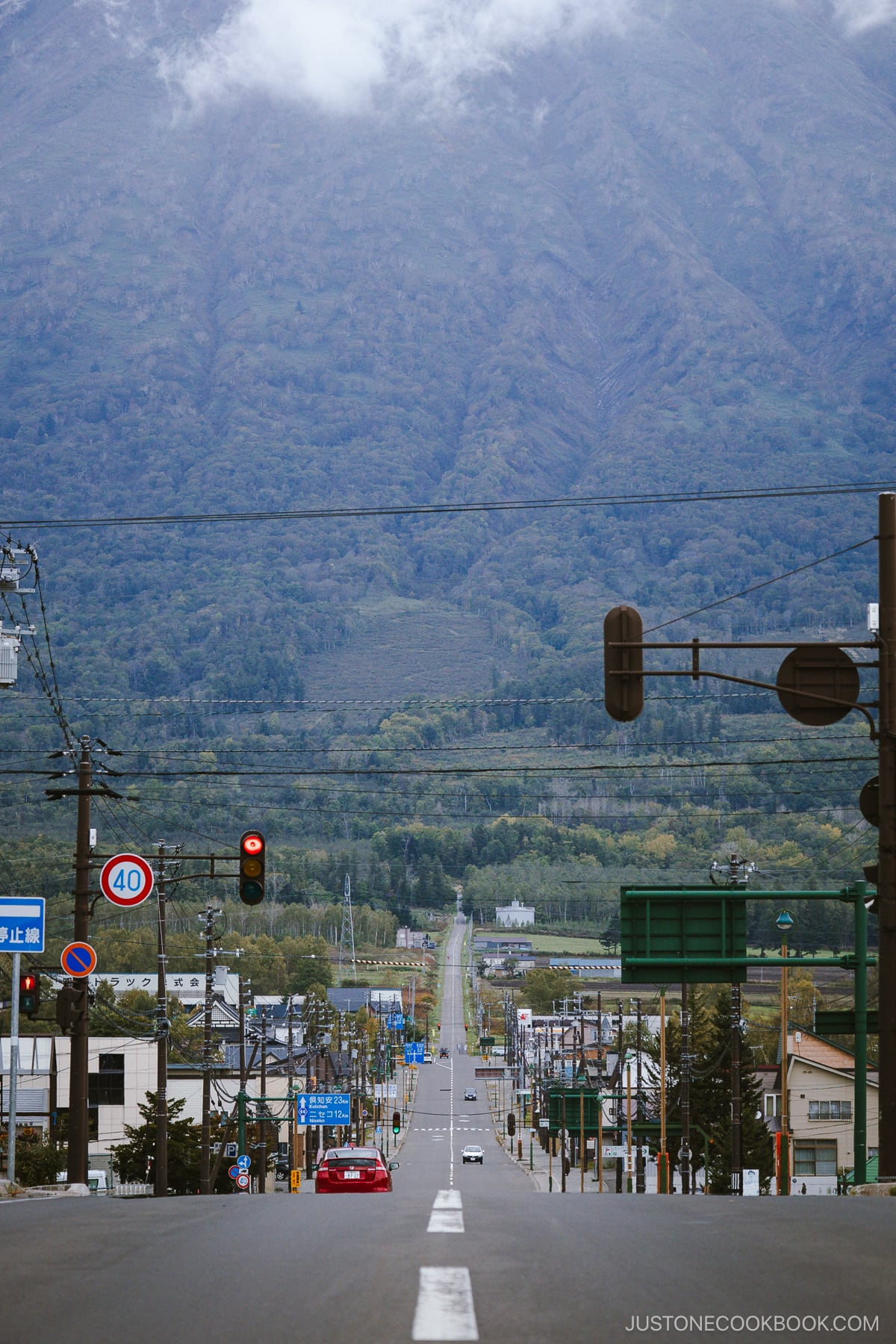 Train
To get to Niseko from Sapporo Station, take the Hakodate Line – Niseko Liner Rapid heading towards Kutchan. The journey takes approximately 2 hours and 20 minutes, with a one-way cost of 2,100 yen. In certain situations, you might need to switch trains at Otaru Station.
It's worth noting that a Shinkansen line is currently under construction, with plans for completion set for 2031!
Bus
Starting from the clock tower, situated just south of Sapporo Station, you can catch the Chuo Bus heading towards Niseko Ikoi no Yujuku Iroha. The journey takes just under three hours and the fare is 2,130 yen.
The public transportation in the Niseko area is limited, which might pose challenges in reaching the specific areas I will highlight in this post.
ICOR Niseko
After a one-and-a-half-hour car journey from Sapporo, I searched for a place to take a break. In Niseko, there are numerous modern, stylish, and contemporary buildings, one of which is ICOR Niseko, designed by Go Hasegawa.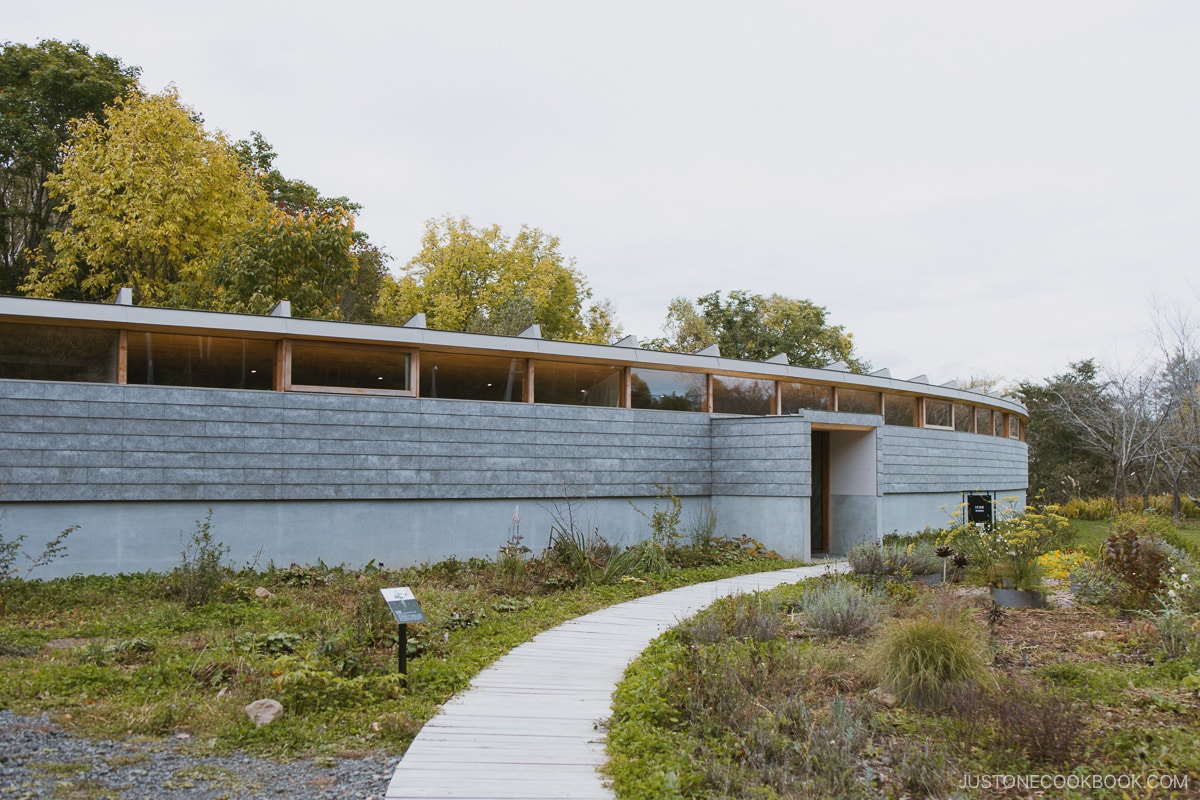 ICOR is a beauty care brand that "incorporates the snow-melted spring water of Mount Yotei and the natural blessings of Hokkaido nurtured by its beautiful water."
The interior showcases a wide array of their beauty products, some exclusively available at the Niseko store. Adjacent to this, there's a café offering beauty-conscious snacks and drinks.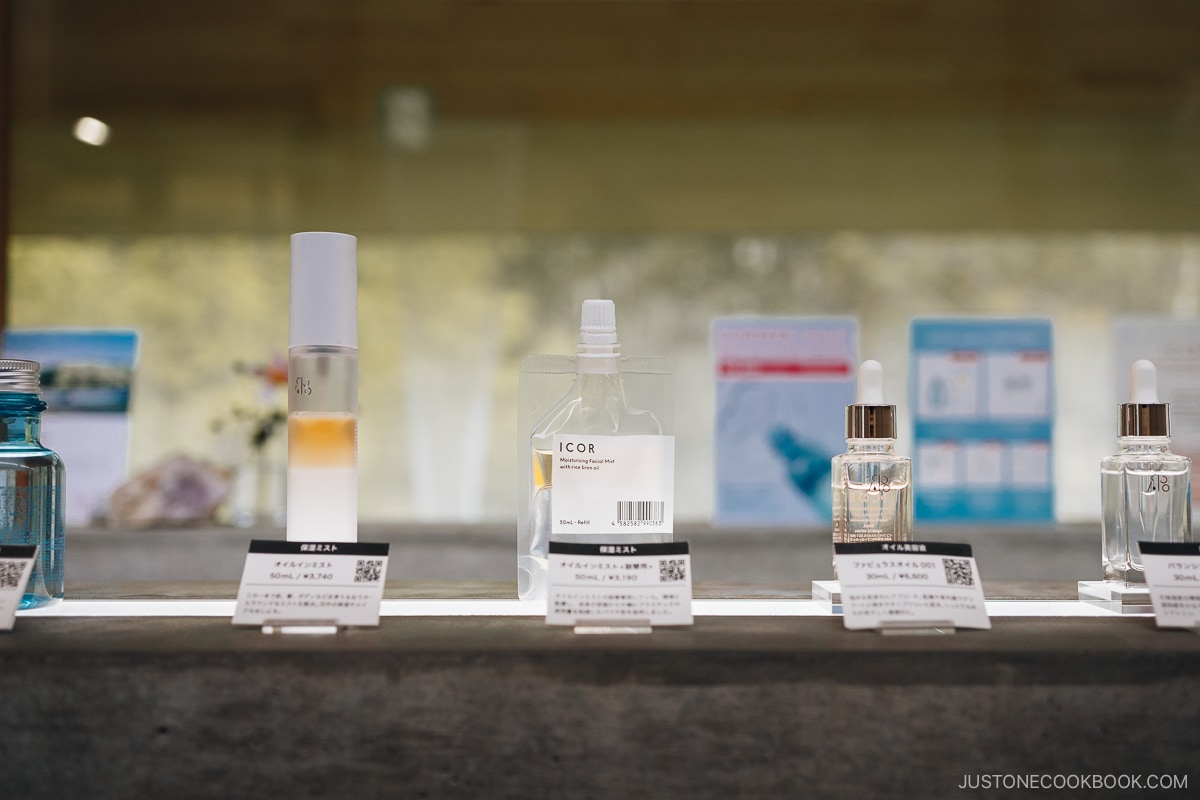 While the concrete structure stands in contrast to the surrounding nature, the incorporation of wooden beams and columns, along with its curved shape, helps harmonize it with Niseko's natural environment.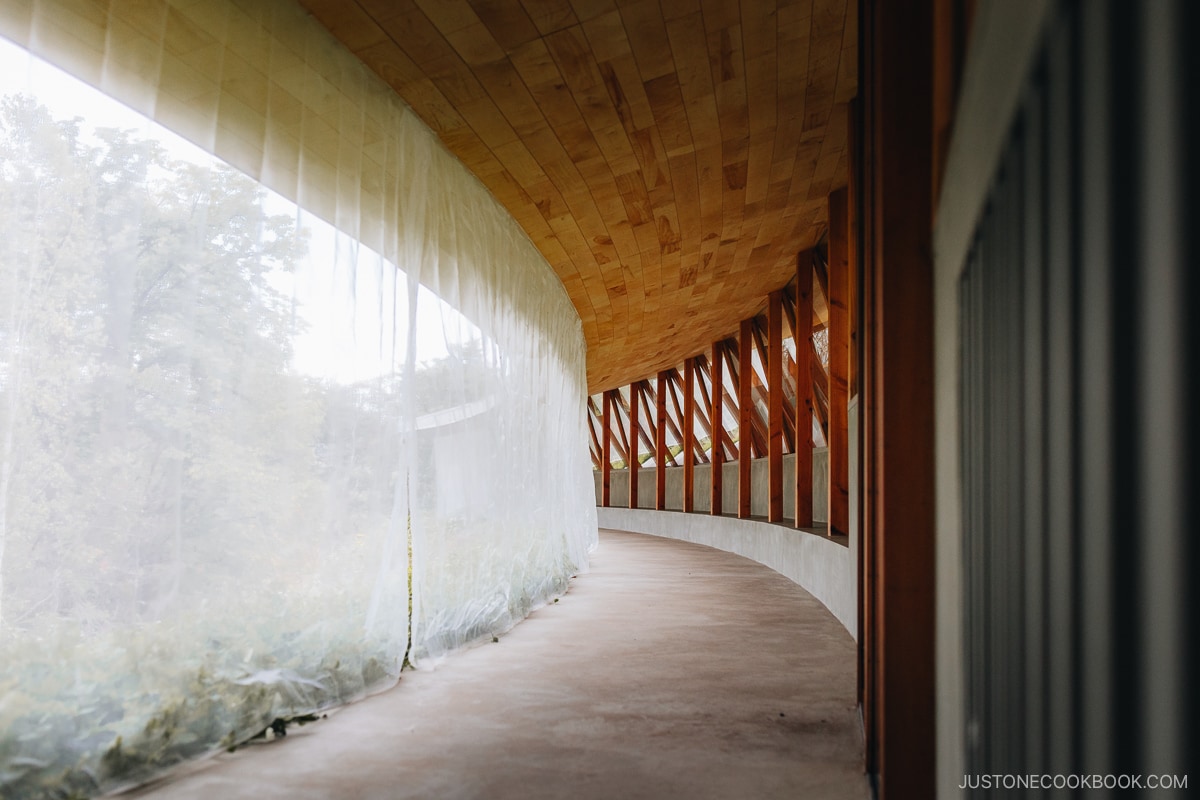 Using netting as partitions, the design allows visitors to relish the cool breeze, the sound of nearby trickling water from the river, and the melodies of singing birds, seamlessly blending the store with nature. On clearer days, the netting is removed, enabling a complete immersion in Niseko's natural beauty from the café.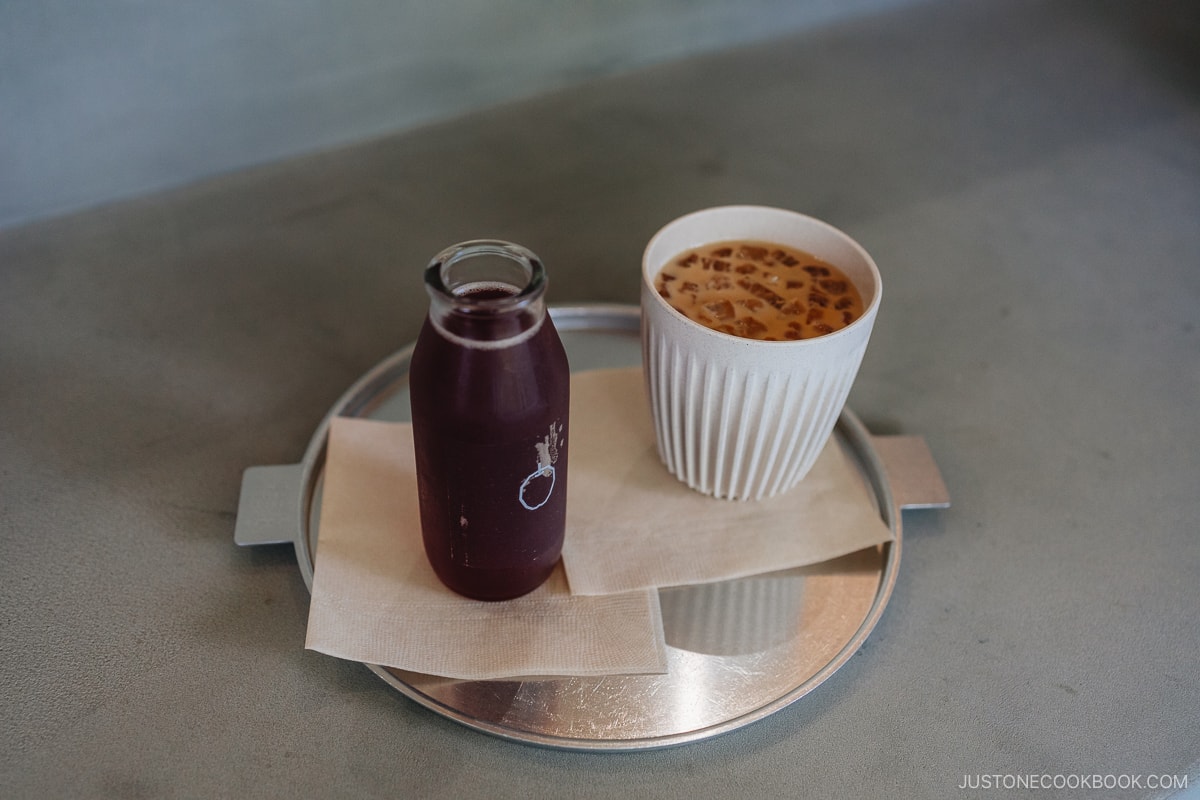 Prune juice and ice cafe latte.
Niseko Michi-no-Eki
Close by ICOR is Niseko's michi-no-eki, known as roadside stations. You can find these all across Japan and often sell local products, foods, and drinks.
In the free space, you can enjoy small takeout shops, and a farmer's market selling produce from local producers in Niseko.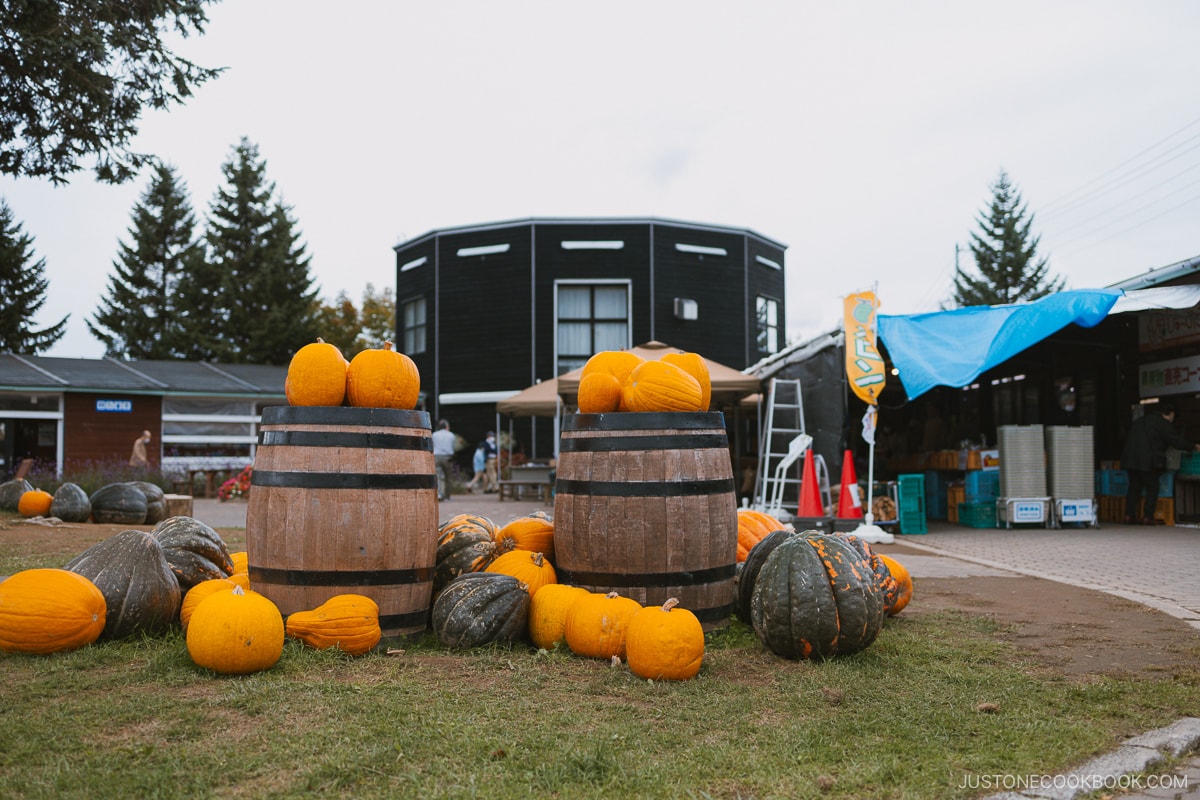 When I went, the whole market was full of potatoes, which Niseko is famous for. The plentiful land and rich soil thanks to the plentiful powder snow, which brings nutrients to the soil. During winter, the growing potatoes are also buried under all the snow, which helps activate the enzymes making them even sweeter.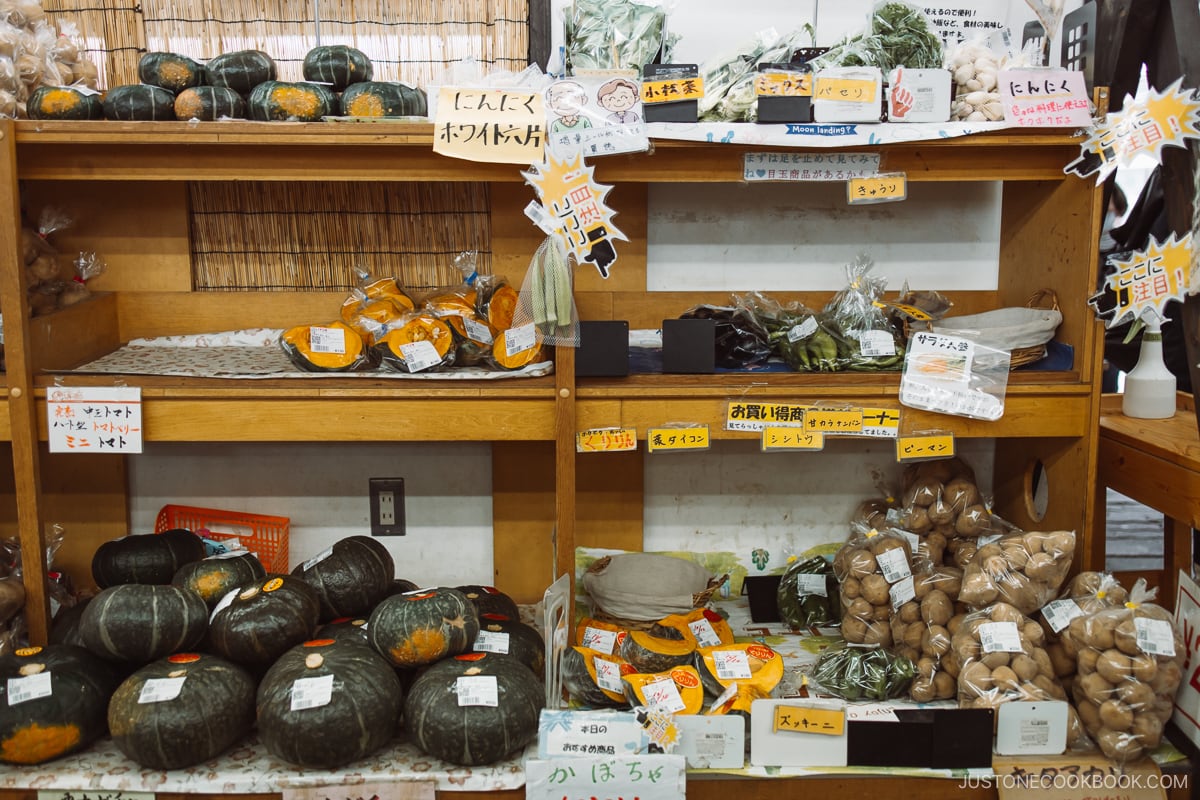 I picked up a box of Kita Akari potatoes that are distinctive for their sweet taste. Aren't they amazing?
Around the Michi-no-eki, you can also find a gelato shop, bakery, an organic cafe, and many more.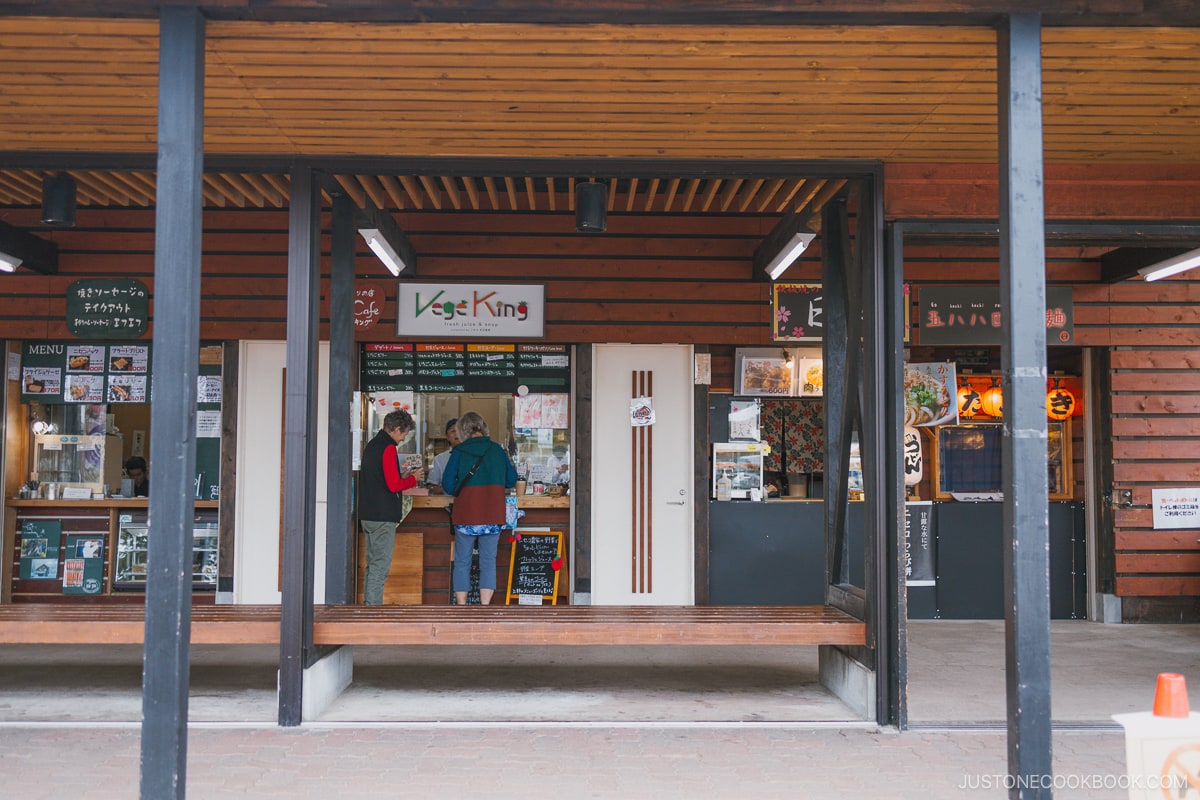 Hozuki Udon
It was time for some lunch and a friend living in Niseko recommended Hozuki Udon. It's a small and cozy restaurant located at the base of Mount Yotei.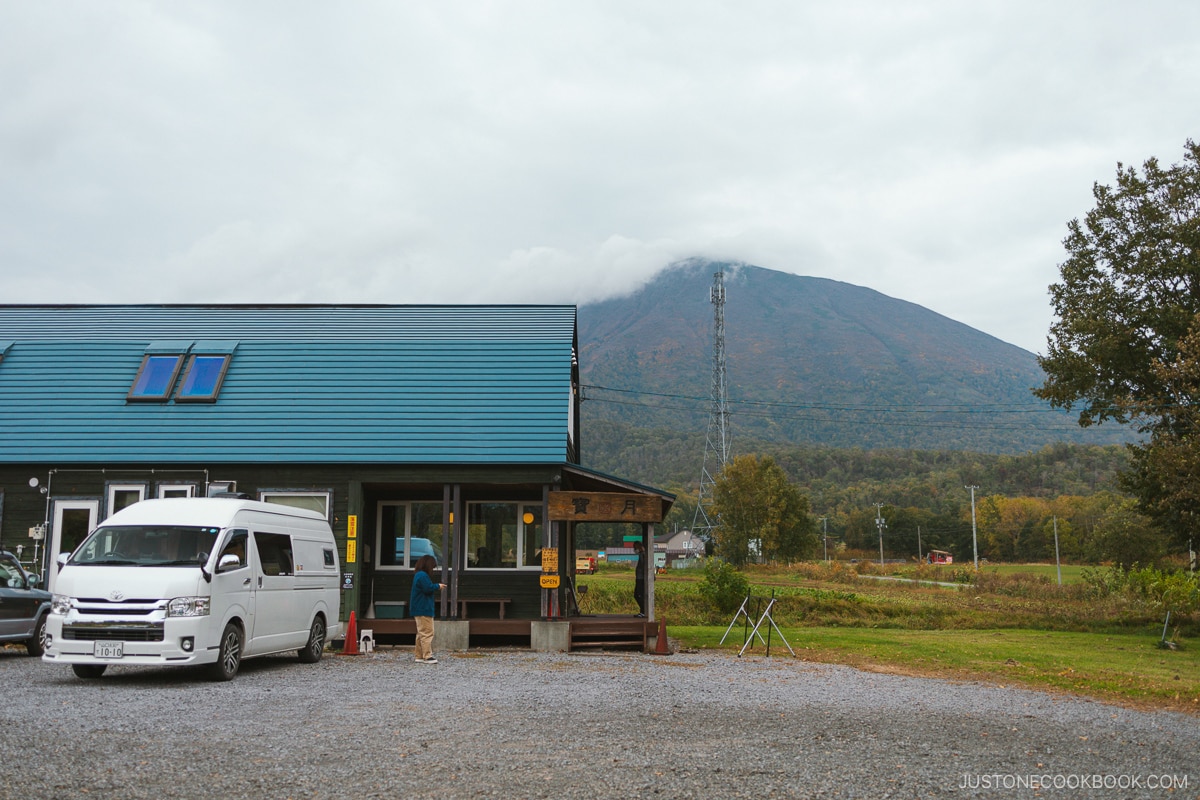 One of the recommended dishes is the Toriten (chicken tempura) Bukkake Udon for just 950 yen (6.50 USD). You can pay 100 yen (0.70 USD) for a larger size.
What a bargain it was. The toriten was crispy, juicy in the middle, and coated in a sweet, salty, and sticky sauce. The cold udon noodles came with a housemade dashi broth, shishito pepper and carrot tempura, grated daikon radish, ginger, and some scallions.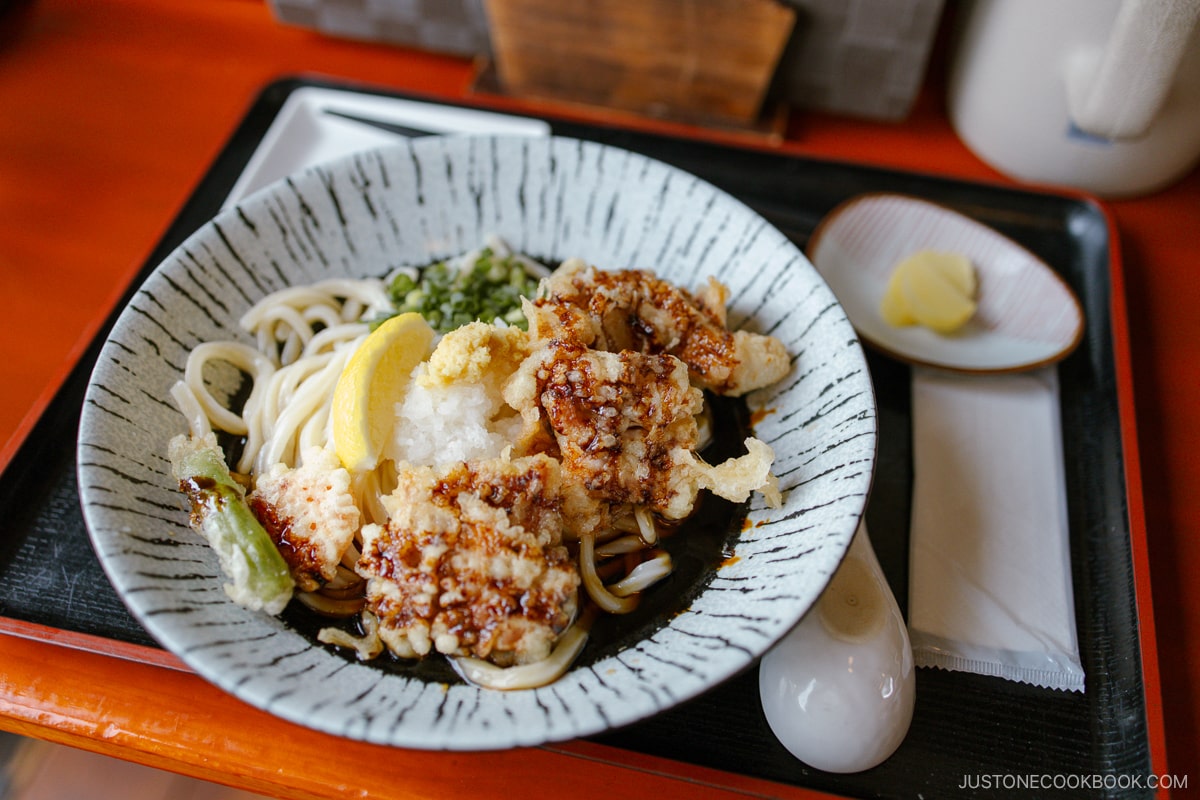 The udon had the perfect bite, with each noodle wrapped in the delicious dashi broth. The addition of the daikon radish and ginger gave an extra kick.
I have to say, Hozuki Udon was one of the best-valued and tasty udon dishes I have ever had in Japan!
Sprout
What better way to end a meal than with a coffee?
Around 5 minutes down the road from Hozuki Udon is Kutchan Town. You'll be able to find various shops, supermarkets, and restaurants, one of which is Sprout. For those coming by train, it's right next to Kutchan Station.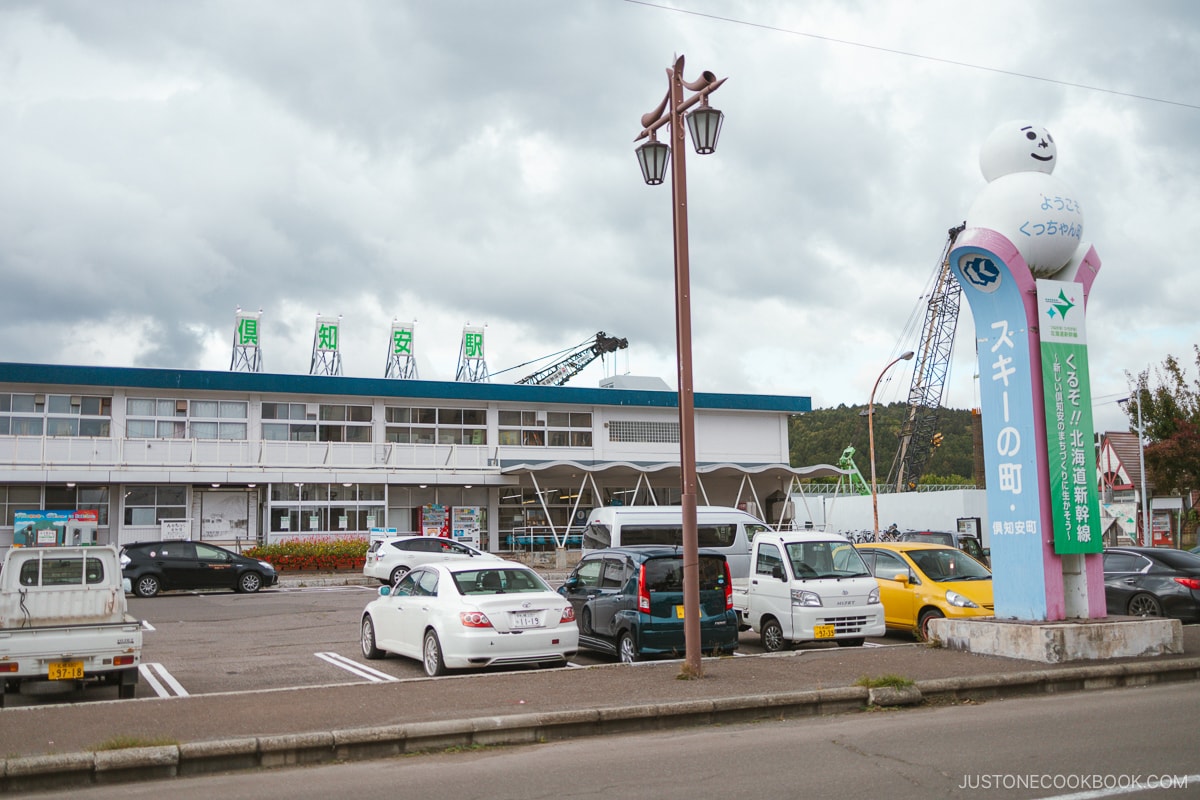 Next to it is a small organic shop, selling a variety of spices, herbs, nuts, and a whole host of other ingredients. Niseko has a high population of foreigners and you'll find many restaurants and shops catered to them. You can find many different types of cuisines and ingredients that you often can't find in Sapporo.
Anyway, I picked up my coffee from Sprout and made my way.
Shinsen Numa Marsh
The next stop was Shinen Numa Marsh to get a glimpse of Niseko's autumn leaves. The marsh is one of many in the area but is undoubtedly one of the most picturesque. Its name translates to 'mystical marsh' in Japanese, and folklore says that Gods and forest hermits live here.
The drive up to the marsh takes you deep into Niseko's mountains, where you can enjoy the picturesque landscape.
There was a small rest house at Goshiki Onsen, where you can admire the surrounding scenery.
The drive then takes you along the Niseko Panorama Line and up into the mountains, revealing vantage points down into the town.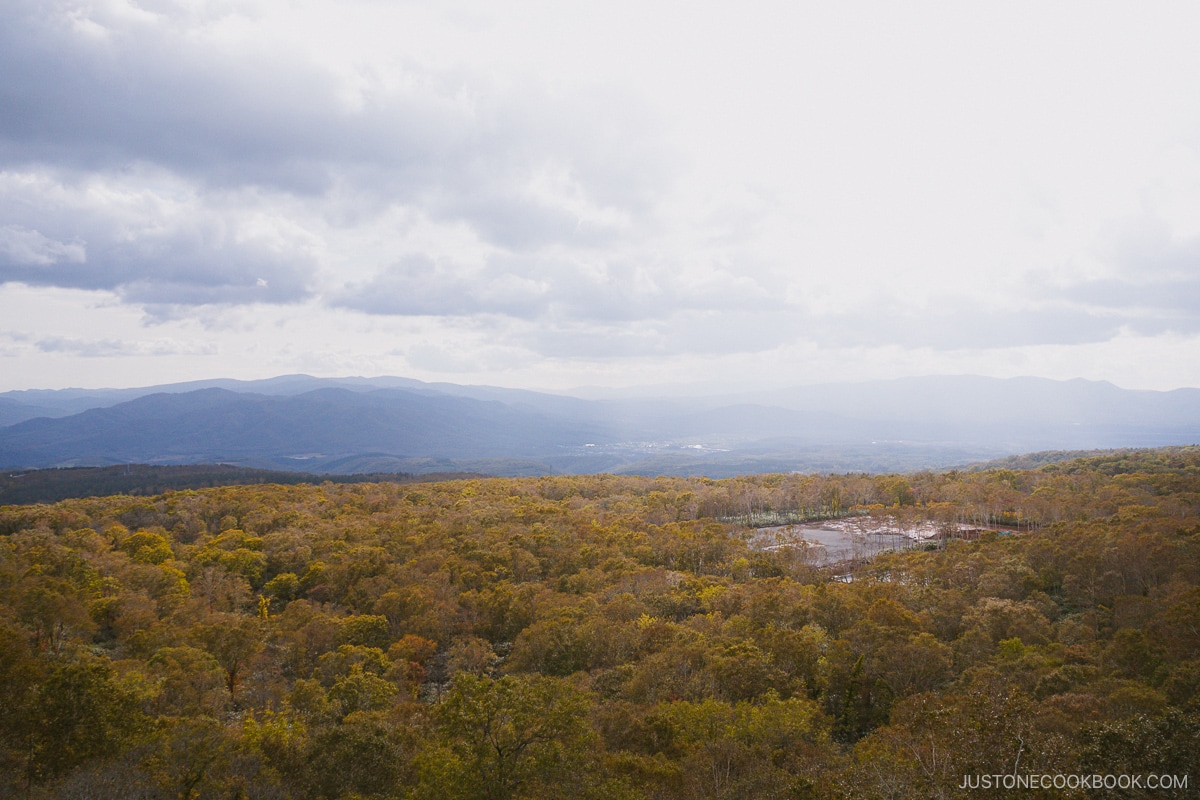 The entrance to Shinsen Numa Marsh and log cabin, where you can relax with food and drinks.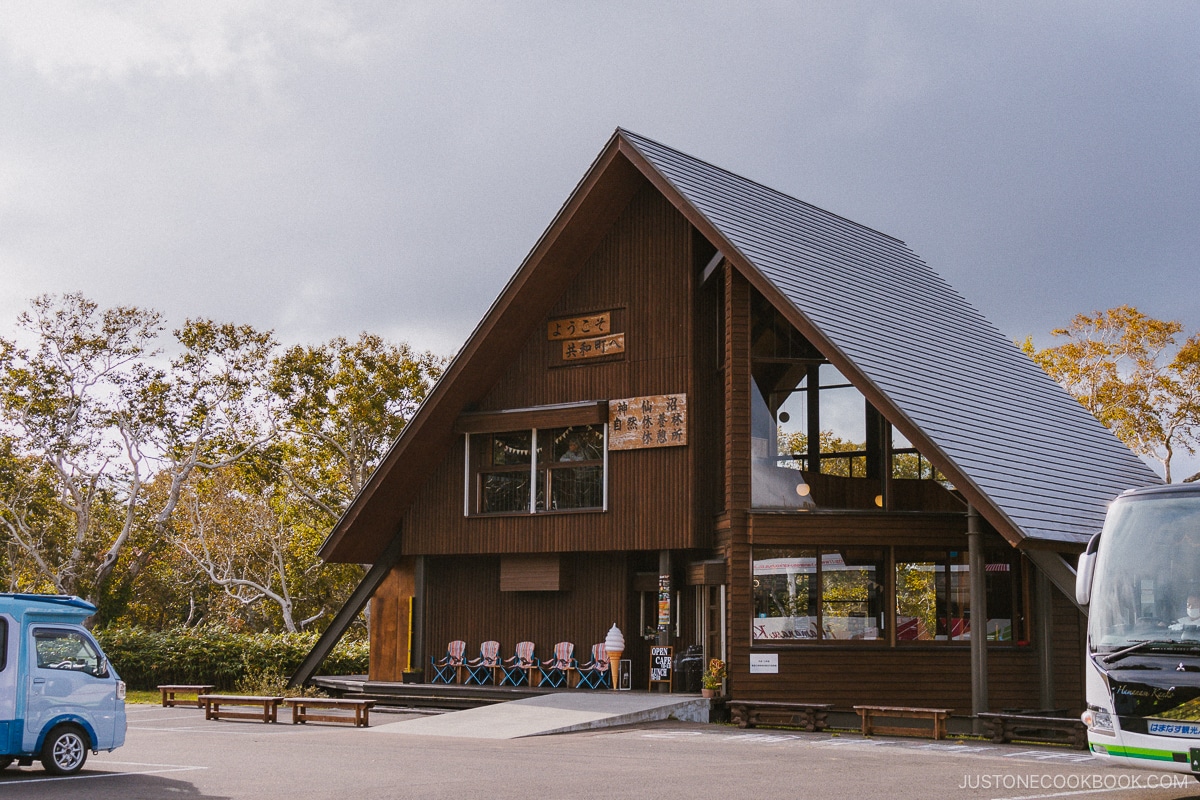 On one side, you can find an observatory looking out over Iwanai City and the Sea of Japan.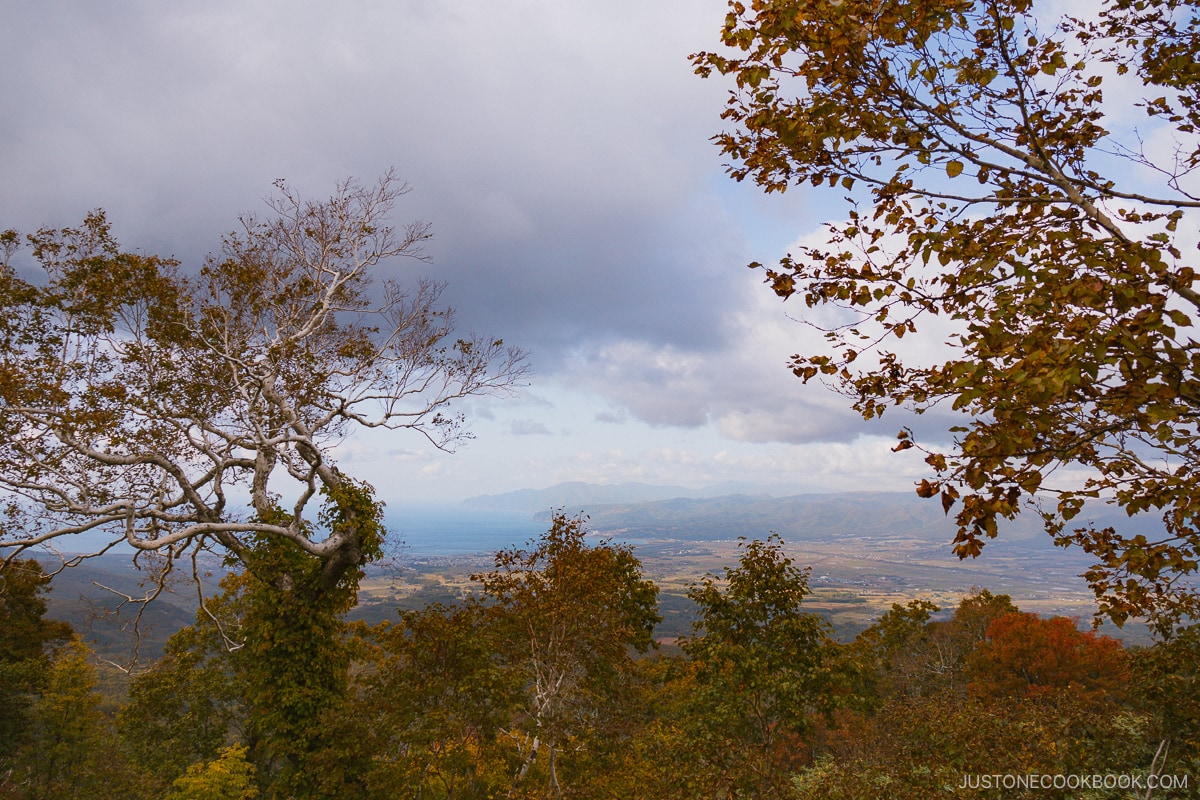 On the other side, you will find the entrance to the marsh.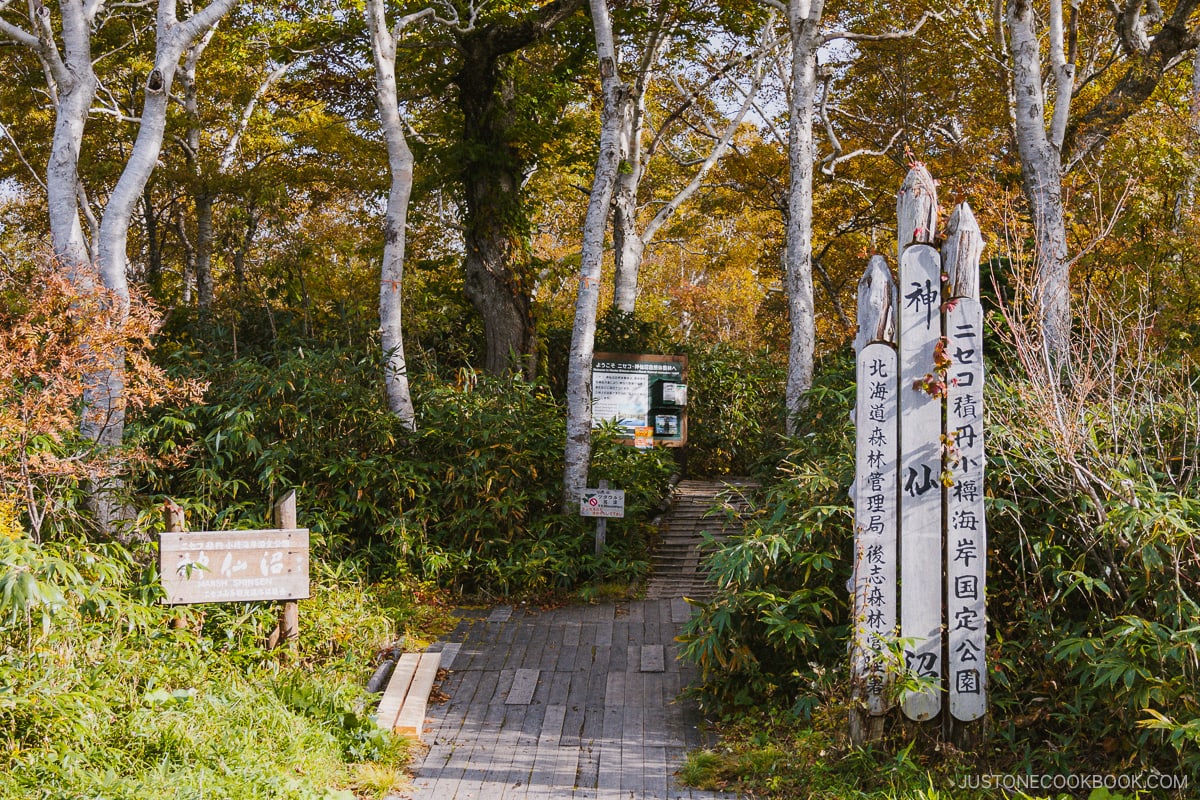 There is a narrow wooden trail leading to the marsh, which takes around 10 minutes.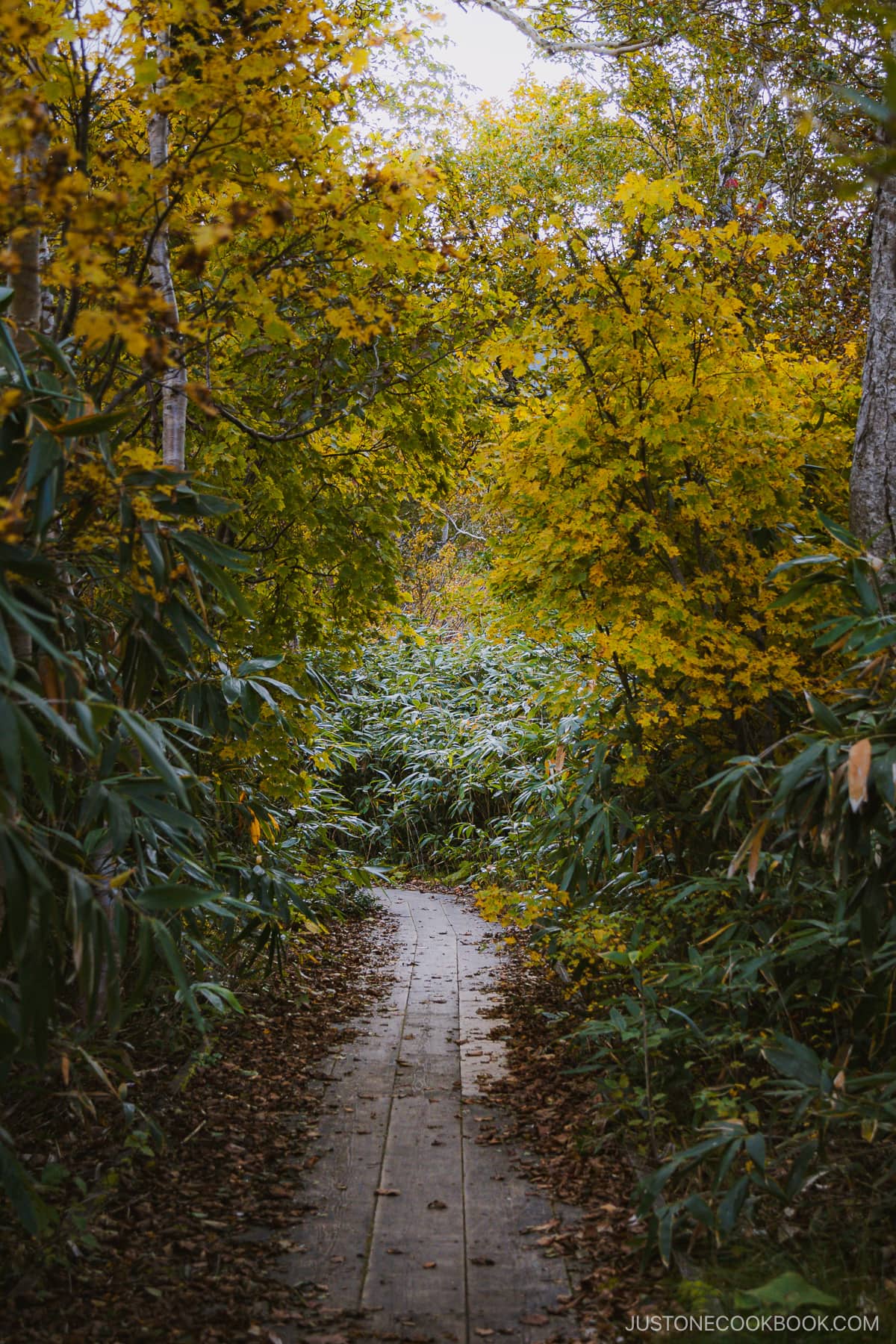 It then opens up to the dream-like wetlands. With nothing but the sound of the cool autumn breeze, the sound of chirping birds, and the creek of the boardwalk as you make your way to the end of the marsh.
It was the perfect time to see all the vibrant autumn colors.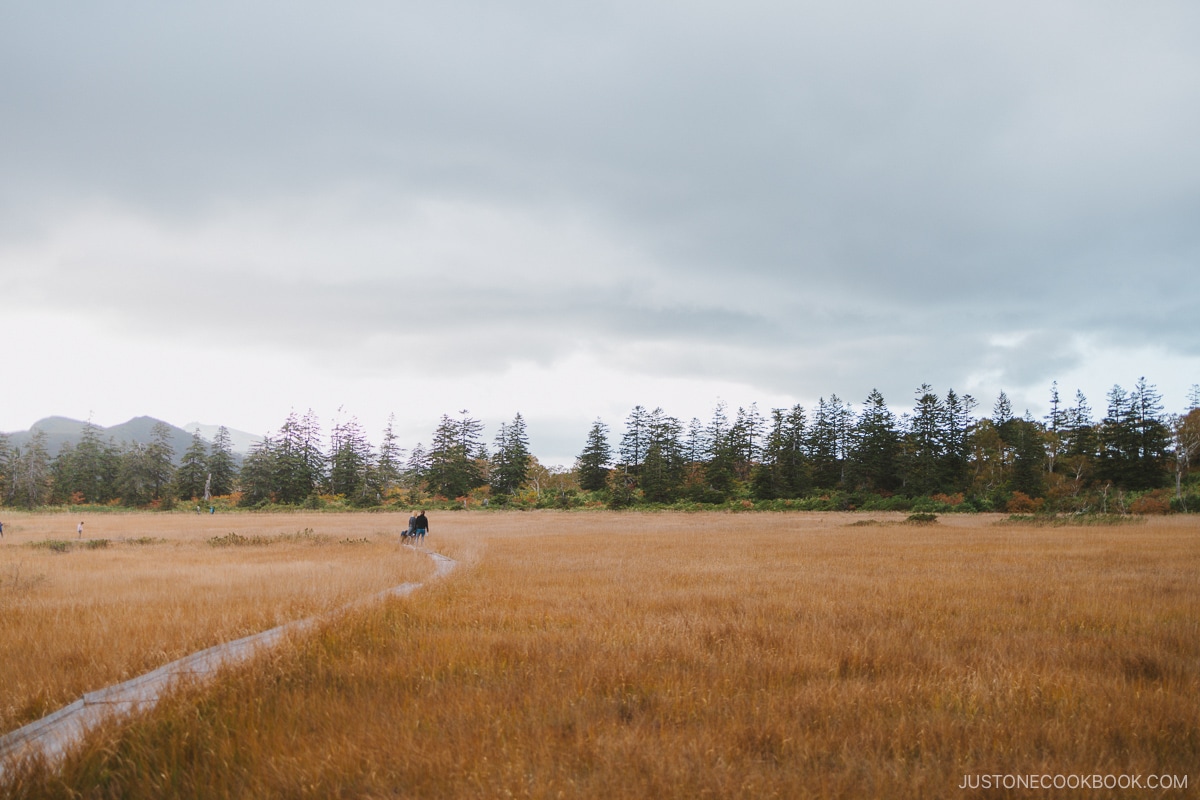 At the end of the marsh is a wooden sign for taking pictures and a few benches to relax.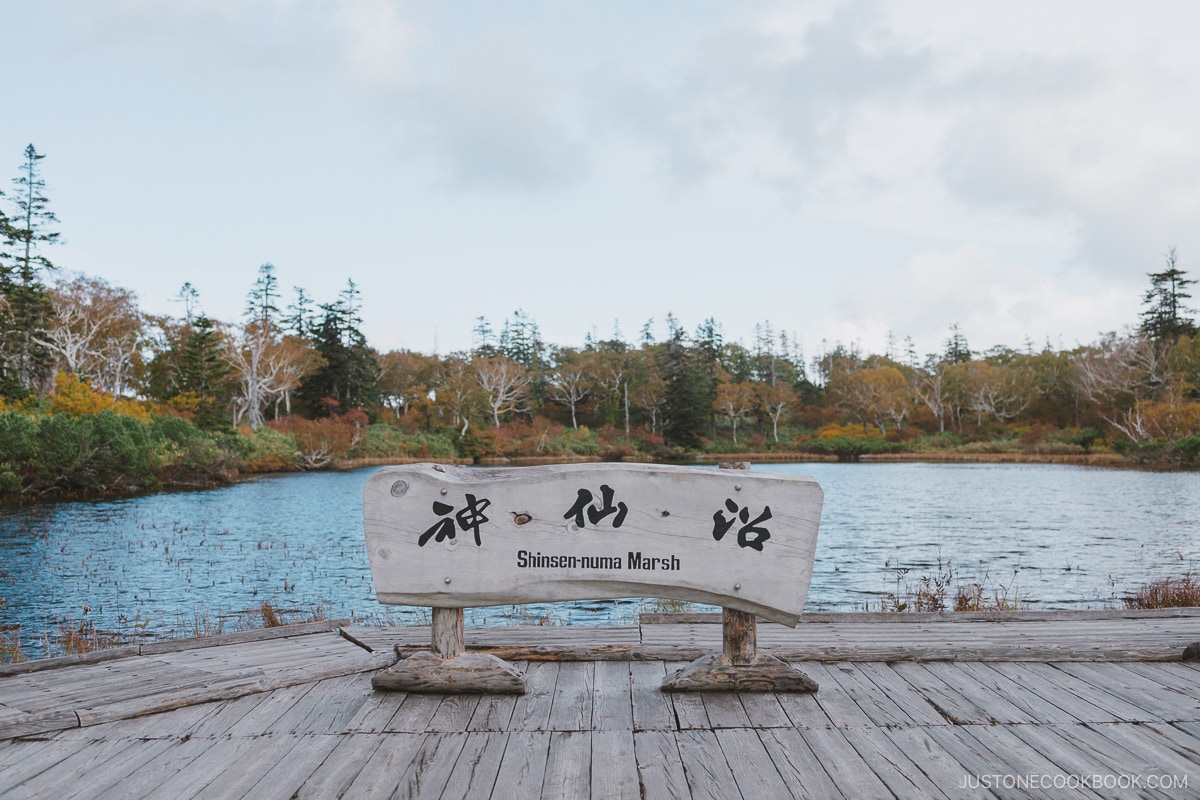 During the walk back, the skies cleared up and was greeted with warming autumn weather.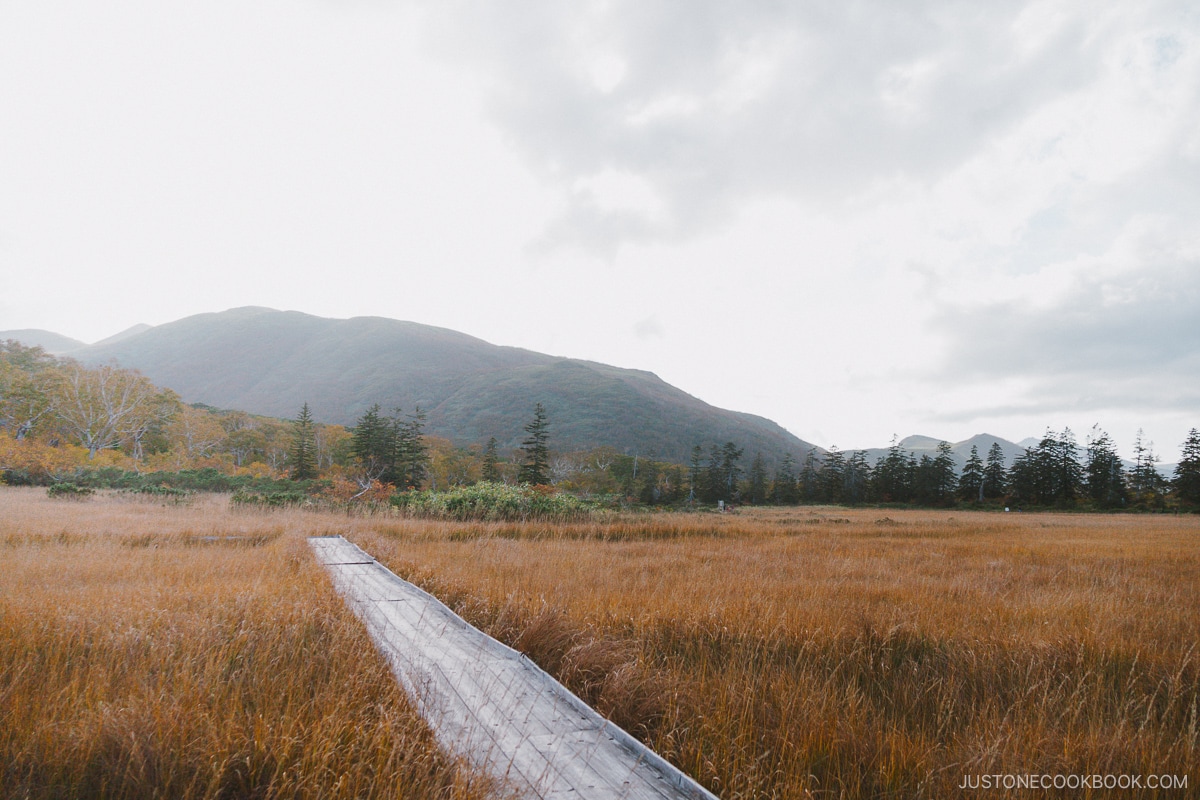 Niseko Takahashi Dairy Farm MILK KOBO
One of Niseko's most popular spots is Takahashi Dairy Farm MILK KOBO. In 1970, Mamoru Takahashi started dairy farming and quickly became successful. However, in 1990, milk prices plummeted, putting Takahashi's business in jeopardy. Countless gallons of milk were wasted. Instead of closing the business, he banded together with his family and started Milk Kobo.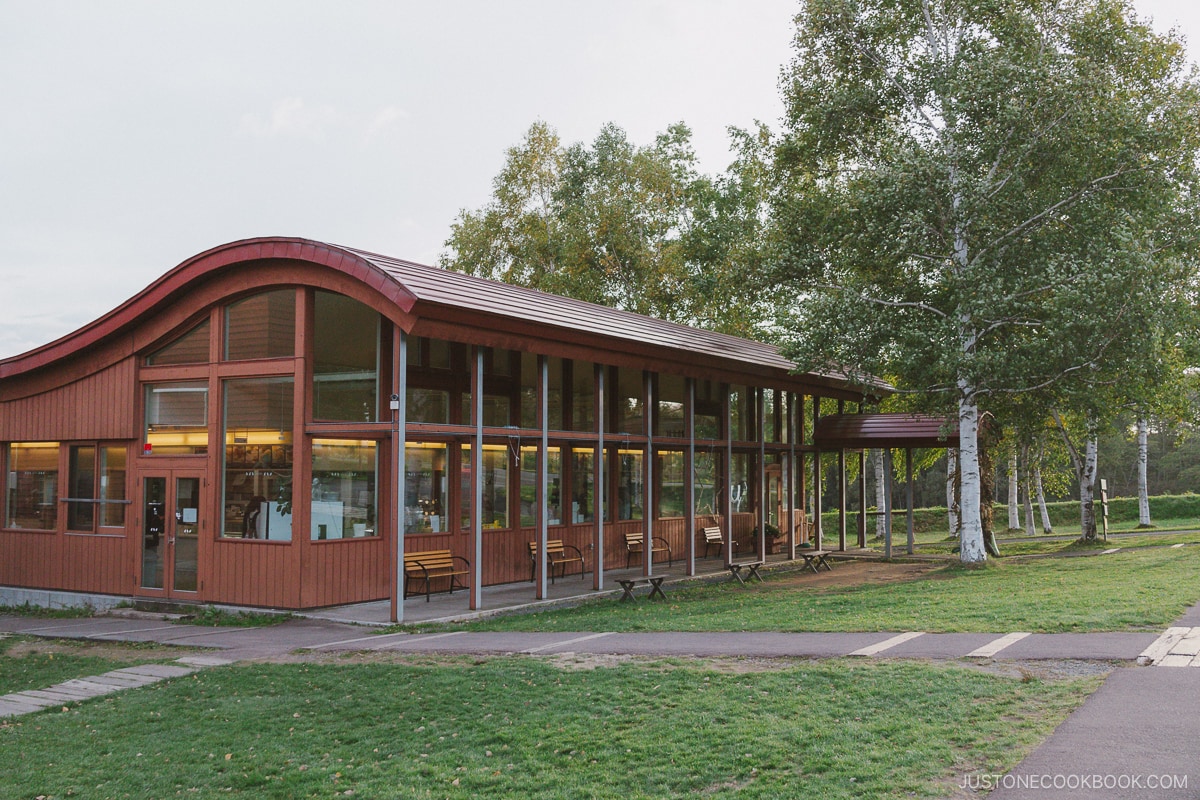 They started by making ice creams and choux cream puffs, which were an instant hit. Day by day, Milk Kobo gained popularity and into the thriving farm it is today.
You can find the ice cream shop, which sells soft serve, gelato, and all kinds of dairy products from cheese to yogurt drinks.
There's a cake and chocolate shop, a vegetable shop, and a craft shop, as well as two different restaurants.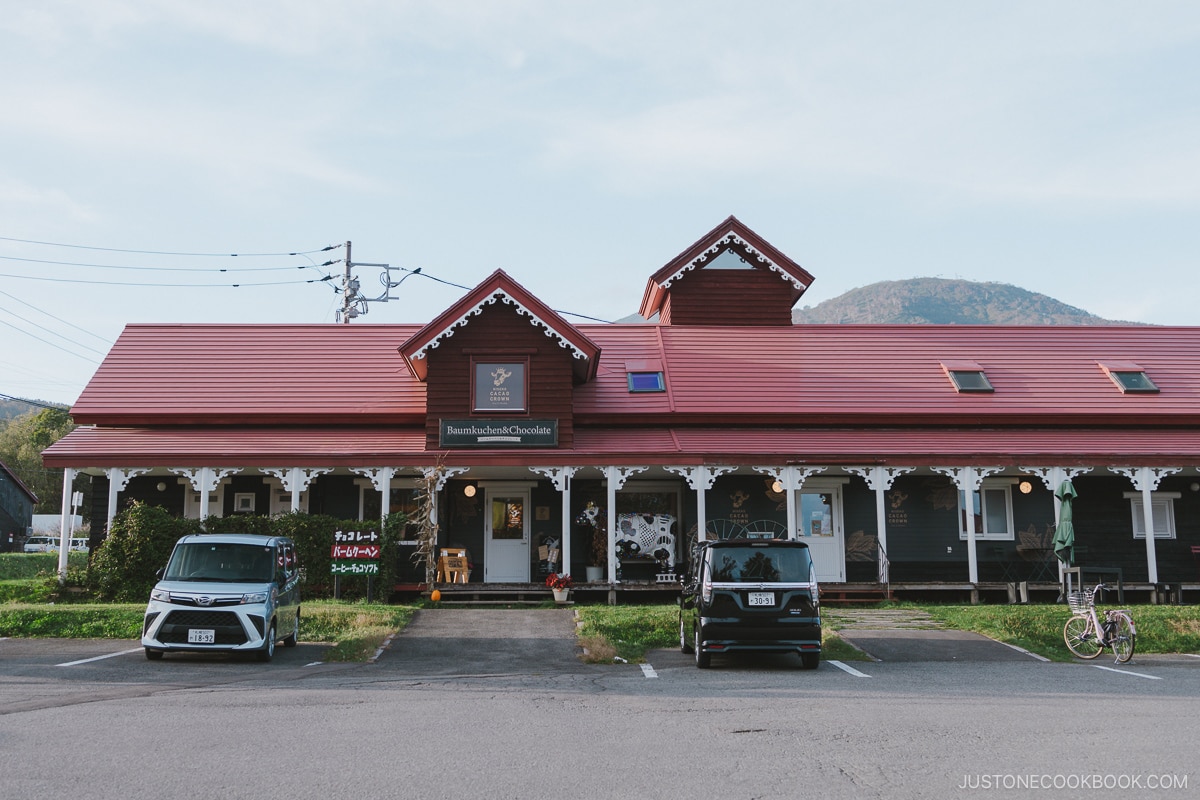 The first is Prativo, a fresh produce buffet and the other is Mandriano, a pizza restaurant with a built-in cheese factory.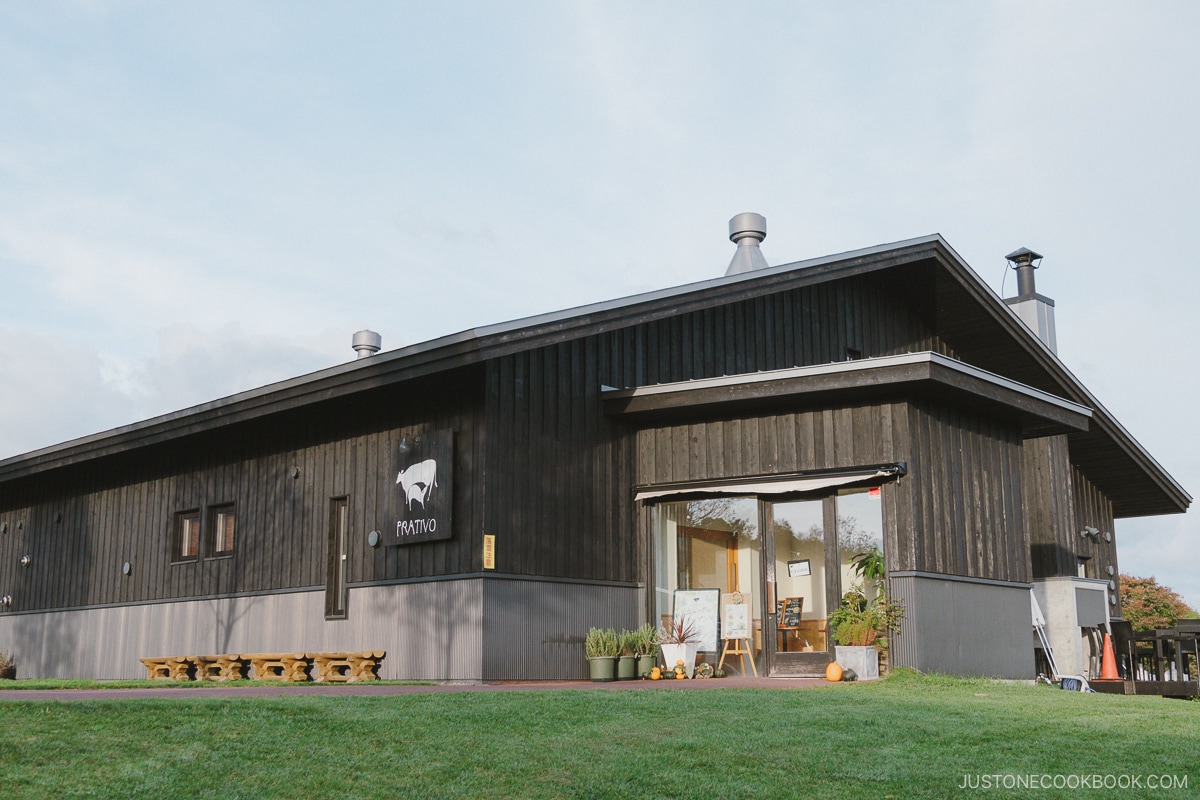 Around the grounds, you can enjoy the seasonal flowers, the hay bale, and the tractor photo spot, all under the watchful eye of Mount Yotei.
Hangetsu Lake and Niseko Autumn Food Festival
Unfortunately, I didn't have the time to go to Hangetsu Lake but it is another popular spot to admire the autumn leaves. Hangetsu means "Half Moon" lake, because of its crescent shape.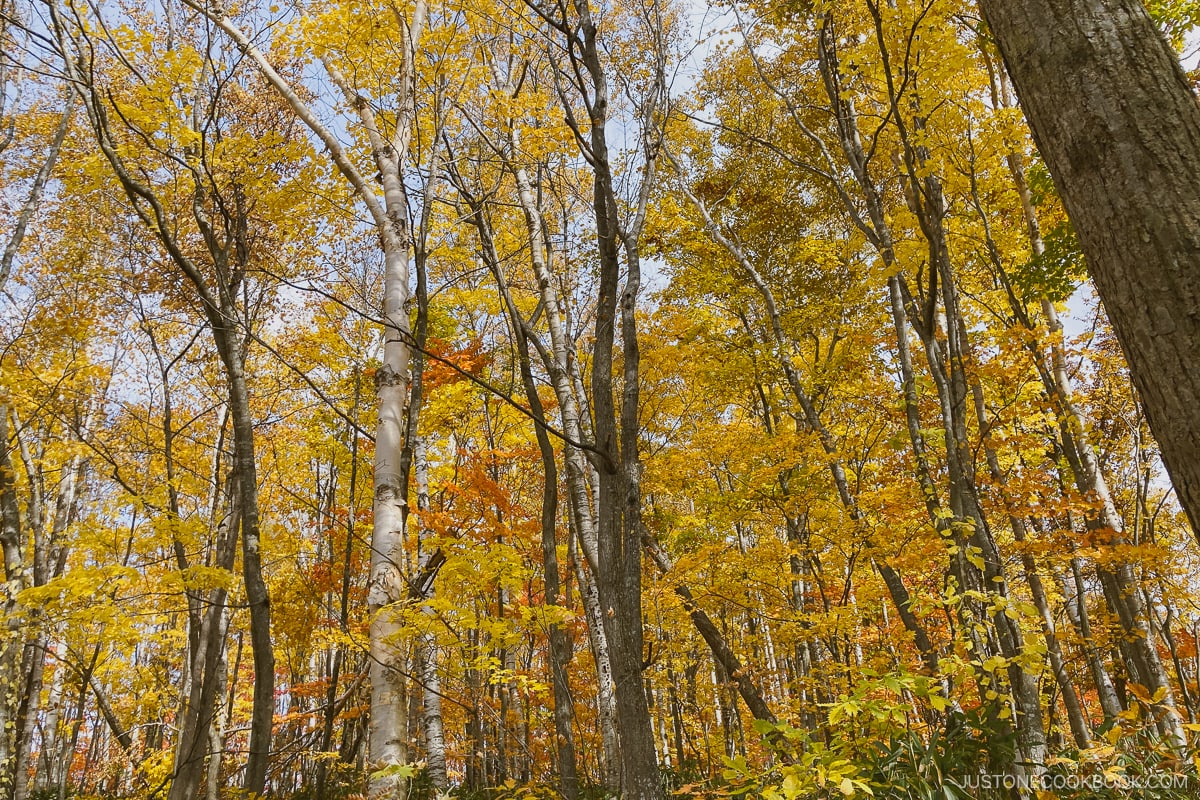 Surrounded by a dense forest, the volcanic lake is perfect for a quick hike and enjoying the view of Mount Yotei. Here are some pictures from when I went a few years ago.
Also, in mid-September, there is the Niseko Autumn Food Festival. Over a dozen of Niseko's finest restaurants come together to create a lively festival, using the autumn harvest, complete with music and dancing.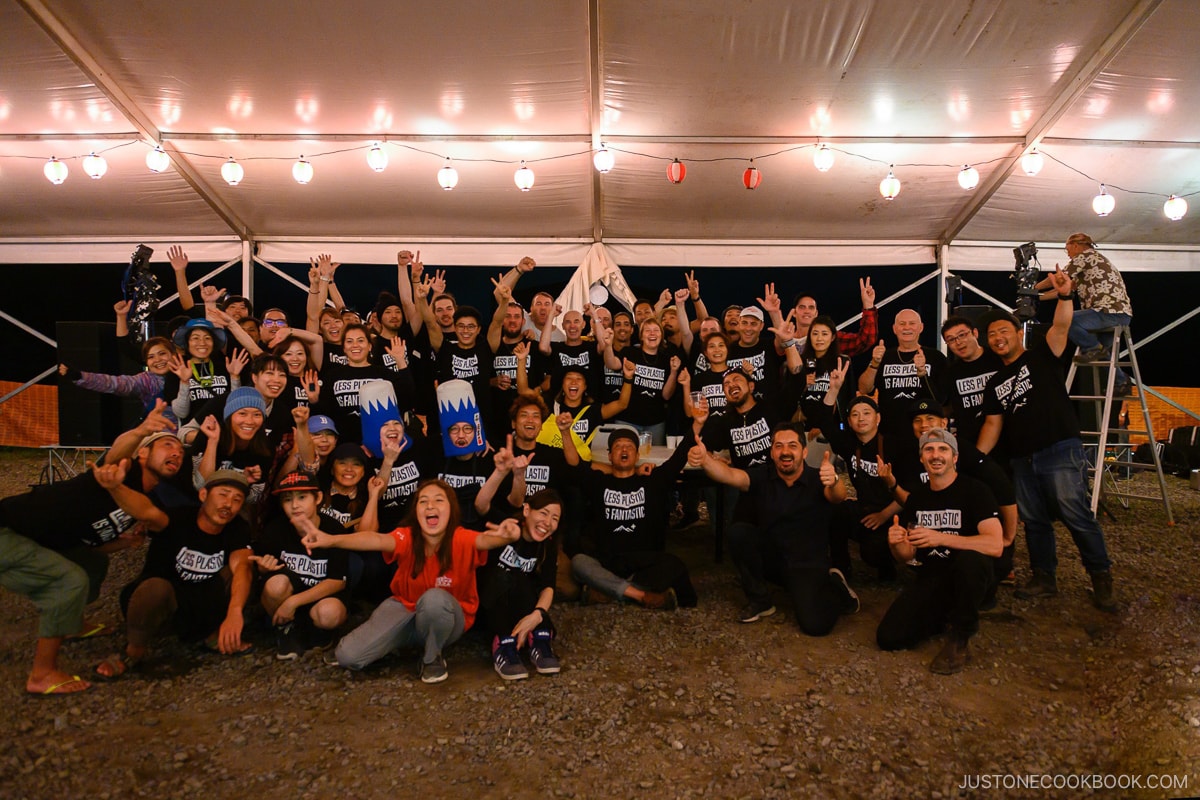 Fun fact, I worked in Niseko and helped at the festival in 2018!
You can also ride a gondola up Mount Niseko Annupuri, offering a panoramic view of the entire Niseko area and Mount Yotei. Unfortunately, when I was there, they were not running due to strong winds.
For thrill-seekers, there are several adventure centers where you can enjoy activities such as rock climbing, mountain biking, and rafting down the Shiribetsu River.
Setsu Niseko
Around Hirafu, you can find countless hotels, condominiums, and lodges to stay at. One of the reasons why I love visiting Niseko in the off-season is that all of these hotels are considerably cheaper than in winter, with fewer people so you can enjoy the peaceful nature.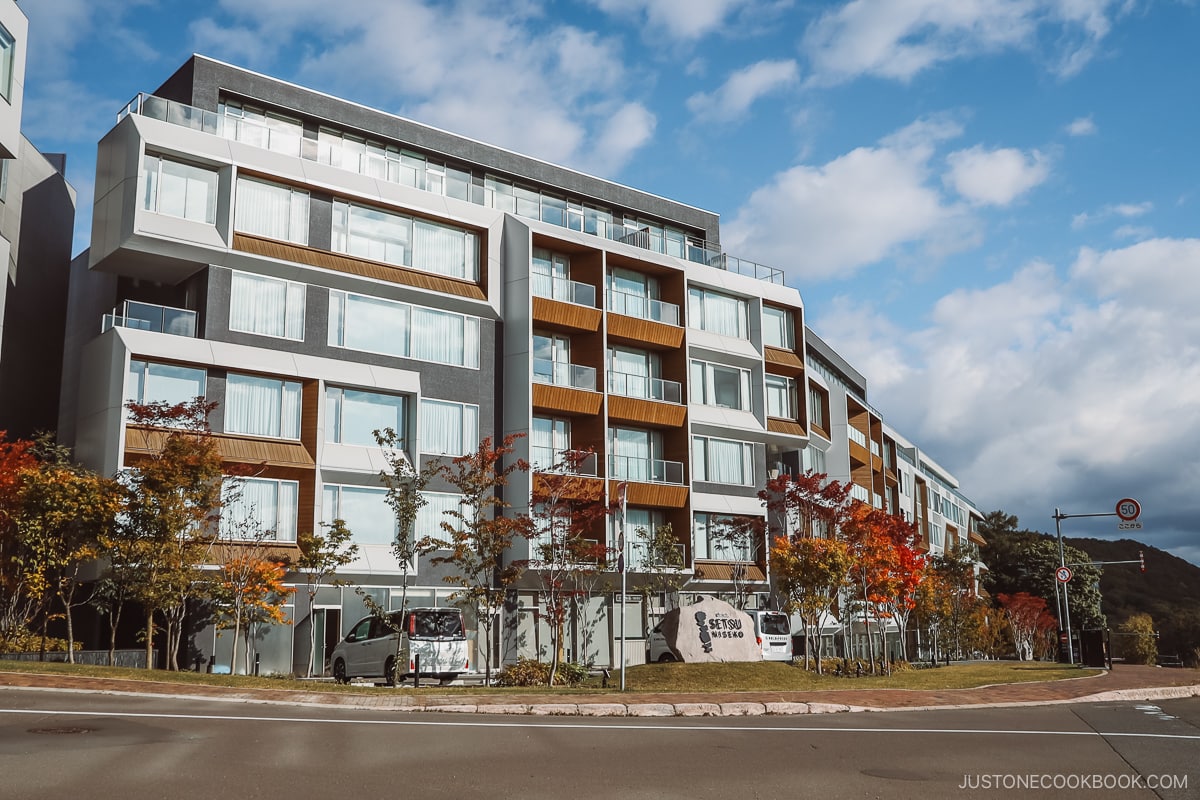 Setsu Niseko is one of the newer hotels that combines contemporary architecture with Japanese tradition.
The room came equipped with its own kitchen, fridge, and washing machine, making it a fantastic spot for a long stay.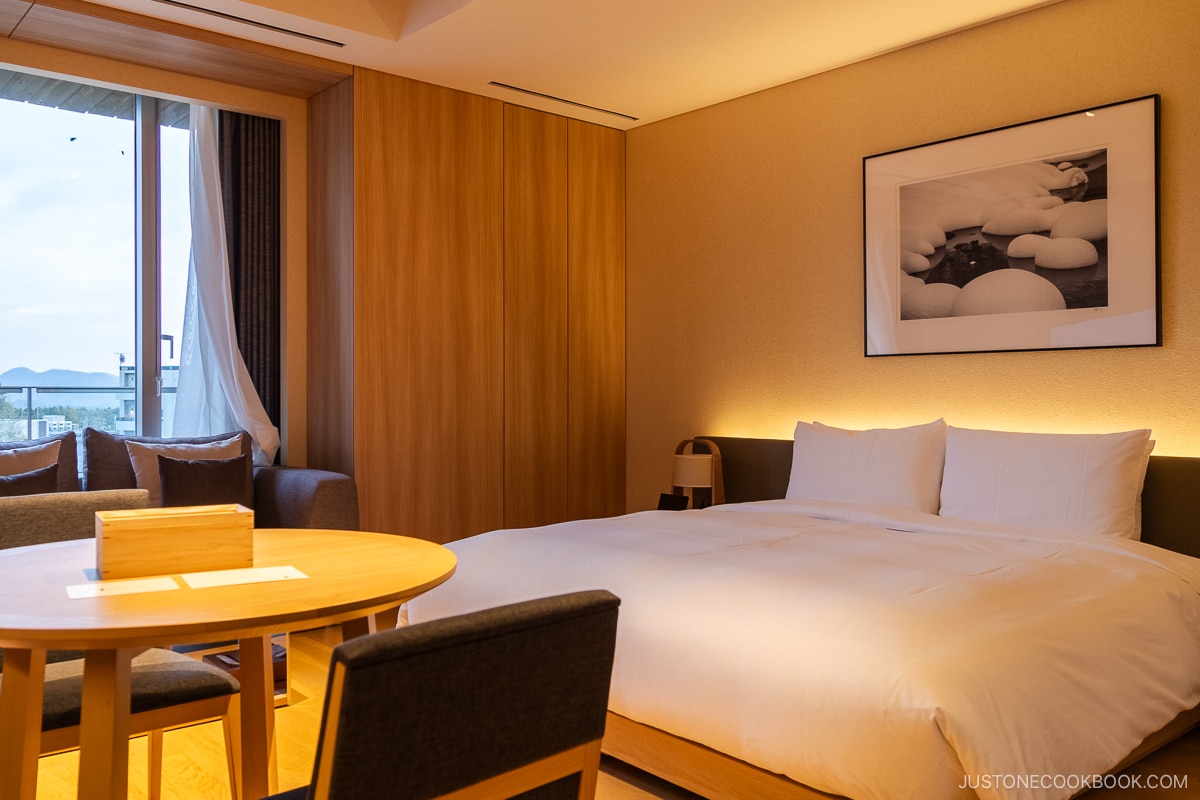 From the balcony, I had an undisturbed view of Mount Yotei so I could enjoy the nighttime view and stars.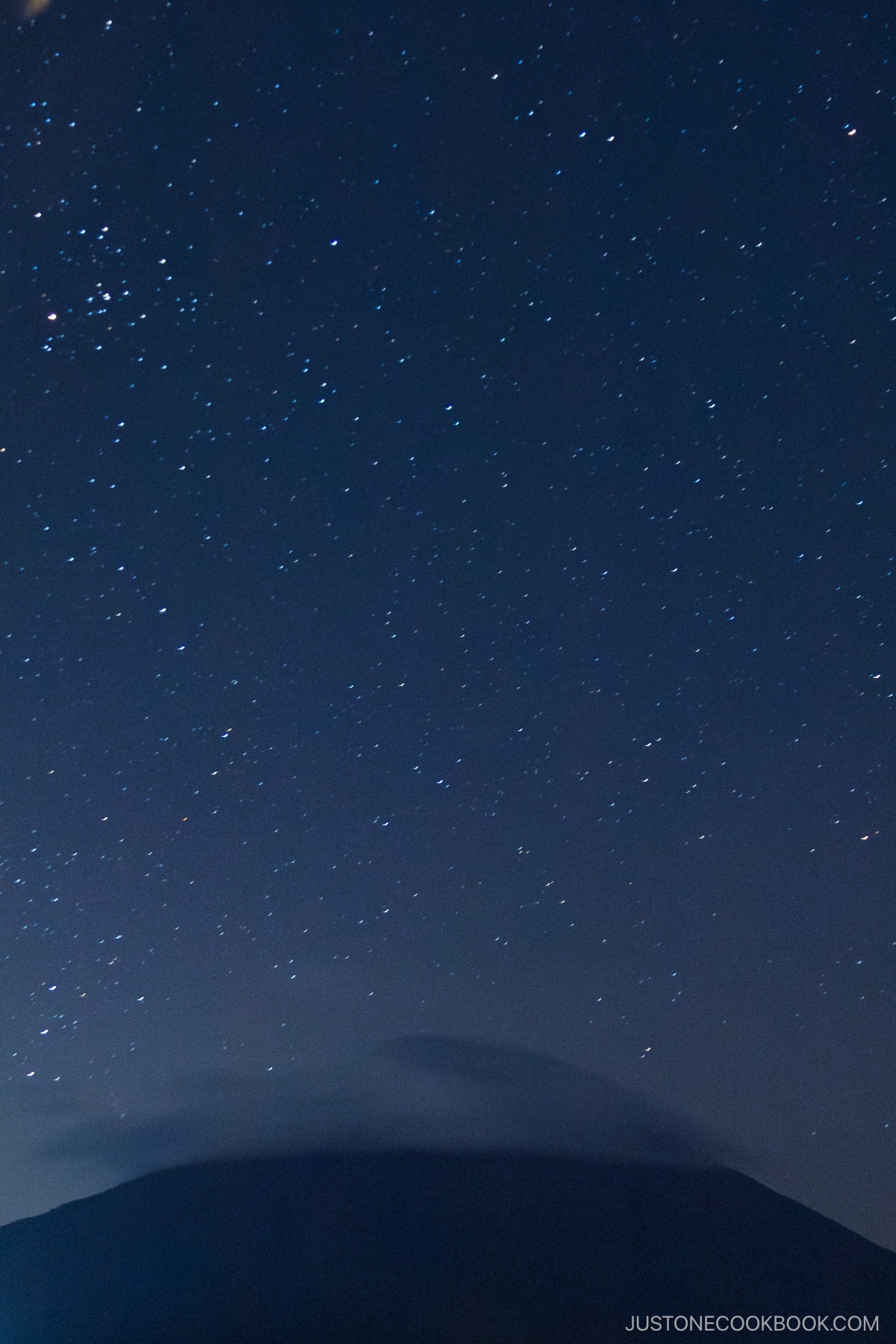 The room has no bathtub as they encourage you to enjoy the onsen. At the time of reservation or check-in, you can also reserve one complimentary use of the private onsen.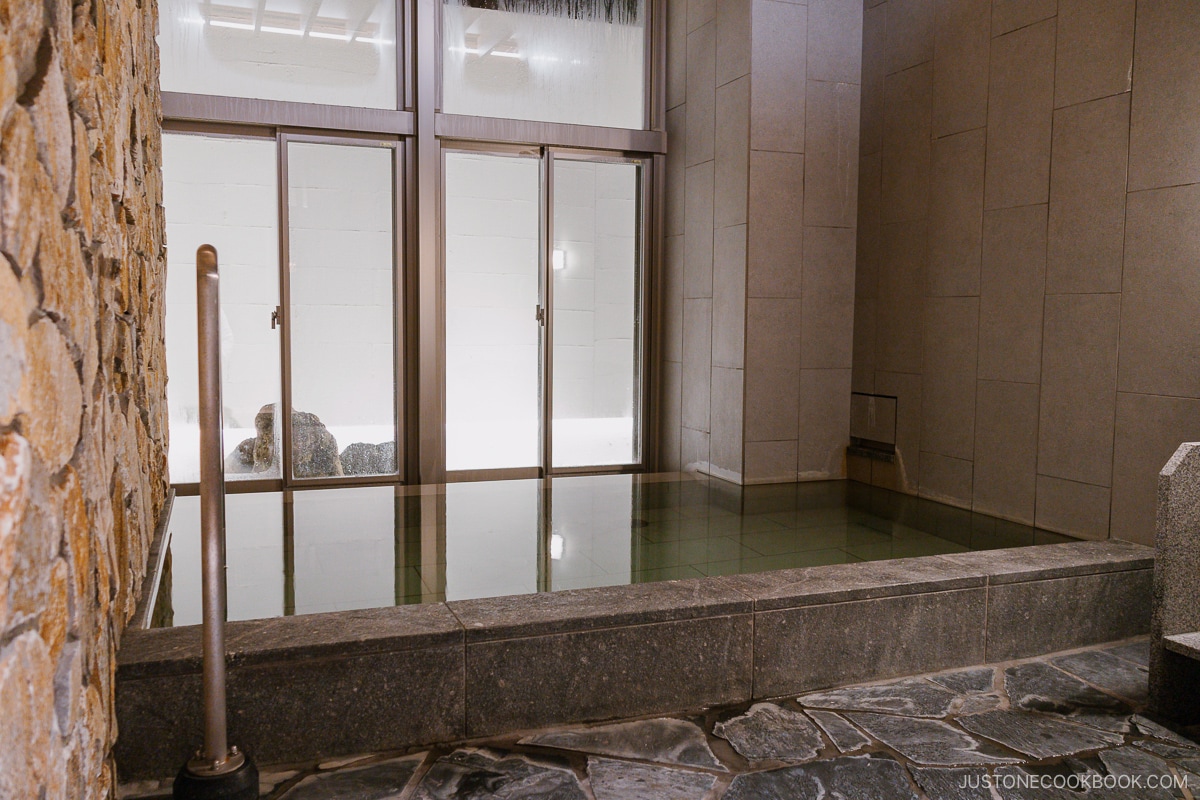 Food Options Nearby Setsu Niseko
There are several restaurants to enjoy such as Ramen Afuri, a popular ramen shop you can find in Tokyo. Or Tempura Araki, the sister shop of the two Michelin-star restaurants in Sapporo.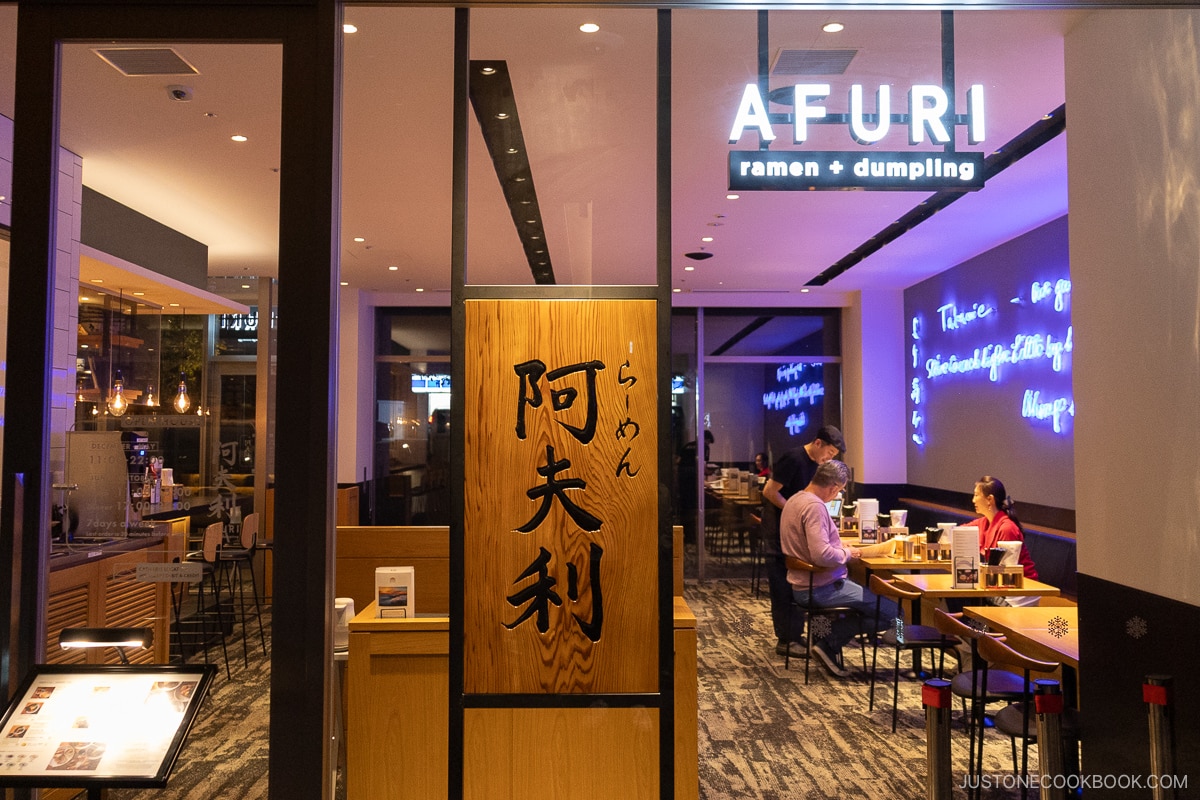 I decided to go for méli mélo, a European-style restaurant using locally sourced produce.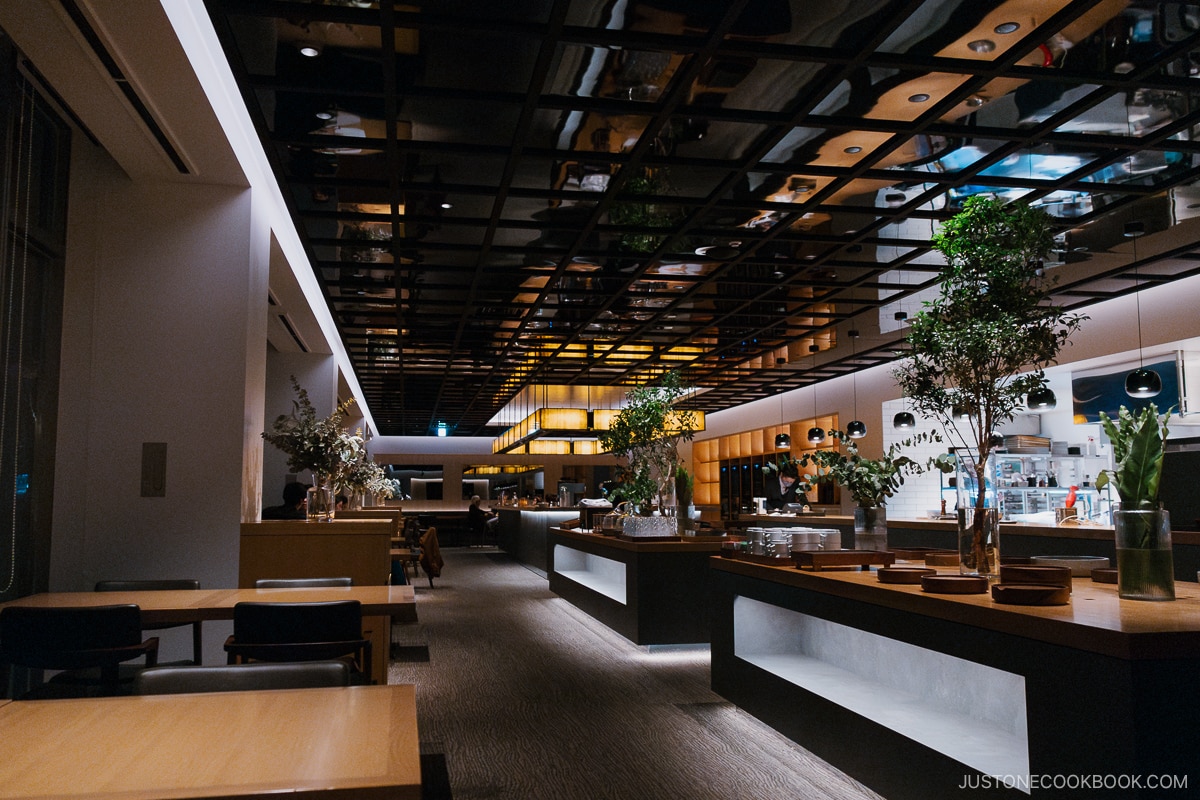 The interior of the restaurant is intimate and stylish, with glass windows running down the side revealing a glimpse of Mount Yotei.
You can find some local crafted gins as well as iconic whisky's. After a long day traveling, there was no better way to relax than with a locally brewed beer. For dinner, I had deep-fried Niseko potatoes, garden salad, braised oxtail ragu pasta, and Hokkaido wagyu rump steak with horseradish and kale.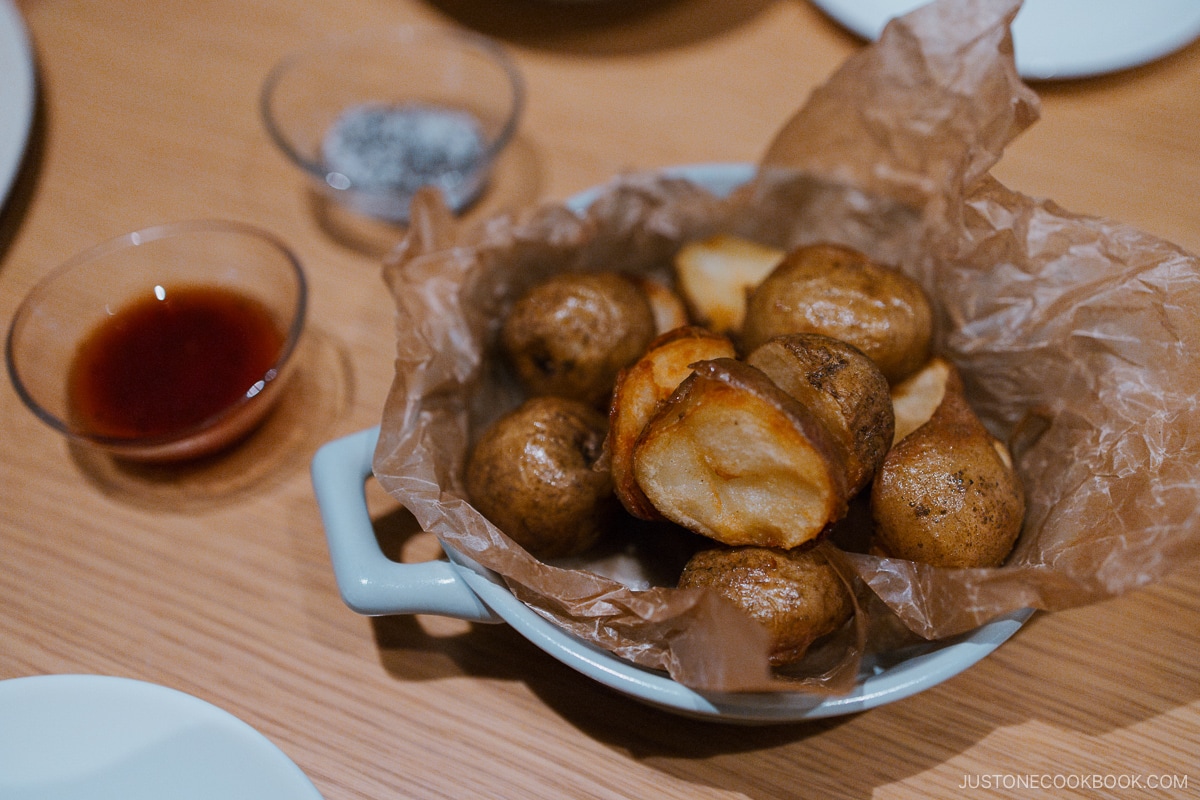 In the morning, I woke up early to see the sun rise slowly at the back of Mount Yotei.
The buffet breakfast, held at méli mélo, had a selection of Japanese and Western styles.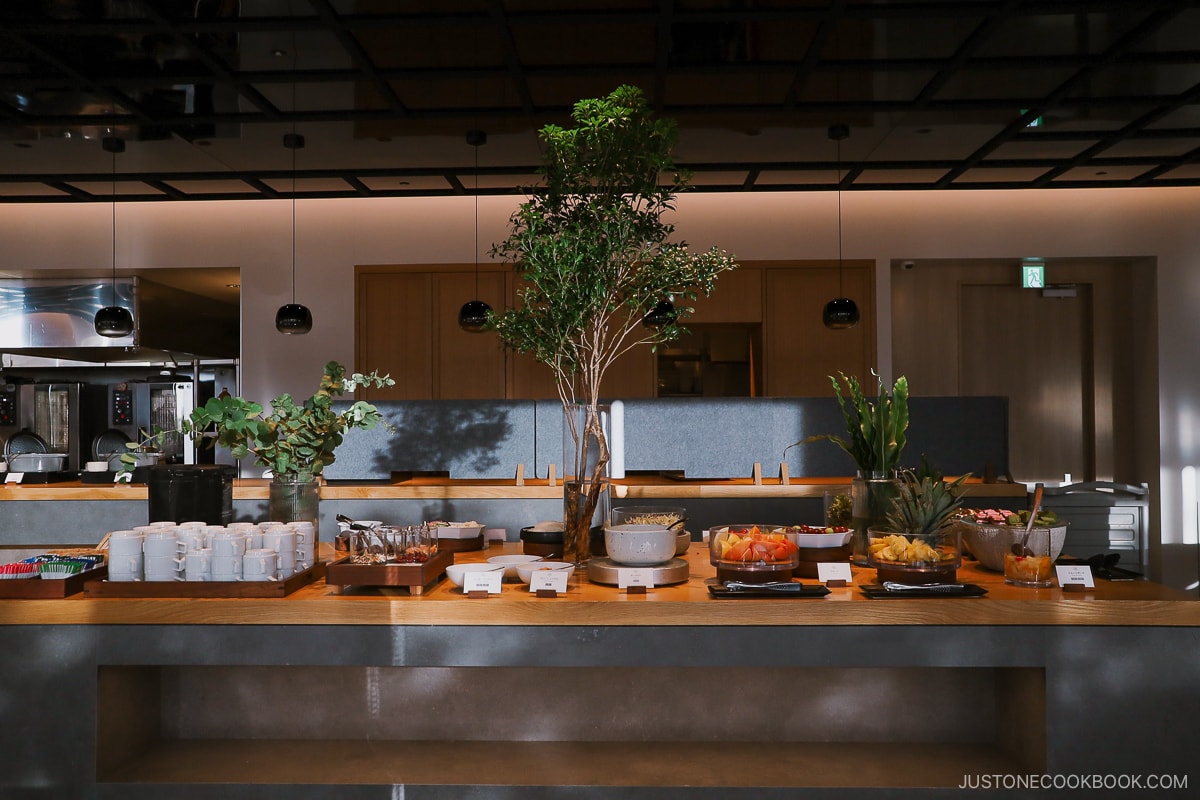 It was one of the best breakfast buffets I have had in Japan.
Setsu Niseko has everything you need for a long and comfortable stay—from a fully equipped gym, a relaxing lounge, and a courtyard where you can enjoy the autumn leaves.
The overall hotel experience was fantastic. The interior of the lobby, rooms, and restaurants was modern and sleek. The food, the relaxing onsens, and the magical views of Mount Yotei were unforgettable. The room and breakfast cost a reasonable 36,400 yen (240 USD).
So, that was my autumn trip to Niseko! There is a lot more to explore, and I recommend staying there for a couple of days. Whether you go out hiking or relax at your hotel and soak in the onsens, Niseko is a fantastic getaway from cities like Sapporo and Hakodate.
I'll have a winter guide out, showing you how the area transforms into a winter wonderland for all skiers and snowboarders. Stay tuned!