Japanese cooking has many cutting techniques, here is how to make Tazuna Konnyaku by simply making a incision in the middle of Konnyaku.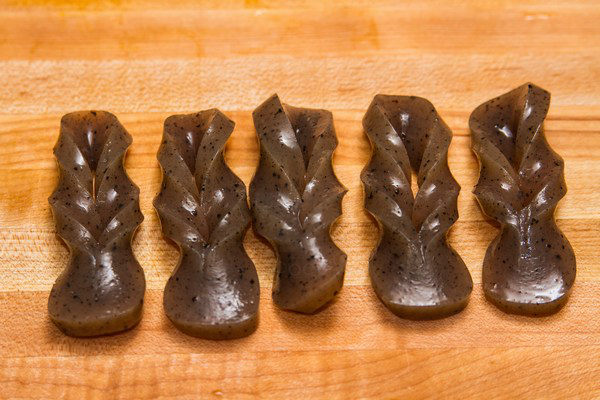 Tazuna means "reins" in Japanese. You can use Tazuna Konnyaku in dishes like Oden and Chikuzenni.
1. Slice konnyaku to about 1/8 to 1/4  inch (7-8 mm) thick. At the center of each slice, make a 1 ½ inch slit.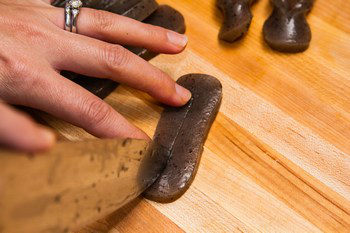 2. Put the bottom part through the hole.
3. Push it in.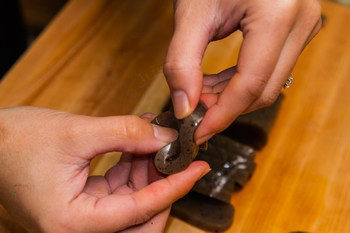 4. Pull out the end then it's done!