2017 Holiday Gift Guide from JOC team. We do the legwork for you, so you just need to sit back, refill that cup of coffee, tea or wine, turn up your favorite holiday tunes, and have fun shopping!
To get you in the spirit of the holidays, this year we have the JOC team members chipping in to bring you more holiday gift ideas and inspirations. We promise there are some very special finds. Here are our holiday gift picks for your nearest and dearest:
Holiday Gift Guide – 15 Gift Ideas for Someone Special

MR. JOC's Picks
This is a great walk-around camera for both videos and photos. It has a stylish body and much smaller than a DSLR. I highly recommend it!
Many of us have limited space in the kitchen for a stand mixer, this hand mixer is a great substitute.
Tired of the old camera strap? This great clip holds the camera in place and gives your freedom to move around easily. It is particularly useful for activities like hiking, biking, skiing and more.
---
Reese's Picks
This Zojirushi Stainless Steel Mug is such a practical gift for everyday use. Come in a range of gorgeous colors, the mug is sleek enough to be the companion whenever you go. With a vacuum insulation that keeps beverages hot or cold for hours, you can have your fresh brew or cold brew anytime of the day. 
A gift that nurtures always hold a special place in my gifting list. This bonsai starter kit will make a unique gift to anyone who appreciates nature and DIY. It comes with a comprehensive instruction booklet, which is an extra bonus for beginners. 
Made of beautiful wood, this Japanese-designed tablet stand is a great gift for a techie friend who loves a smart natural design for the home. Can you see your tablet standing beautifully in your kitchen to display recipes from Just One Cookbook?
---
Kayoko's Picks
Instead of plastic tupperware, make your everyday bento a little special with a wooden bento box!
Drink green tea in style! Brew your tea leaves in this glass Kyusu (急須), Japanese tea pots for drinking green tea. I use this tea pot almost everyday!
Are you taking good care of your knives? Learn how to sharpen your Japanese knives as well as the many different variety of knives, each with its own purpose.
---
Naomi's Picks

I miss Japanese Onsen (hot springs) and this bath salt makes me feel so much at home. If you've experienced Onsen in Japan, you know how warm and relaxing it can be. These bath salts make a lovely gift for your special someone who deserves some pampering, especially during the holiday seasons.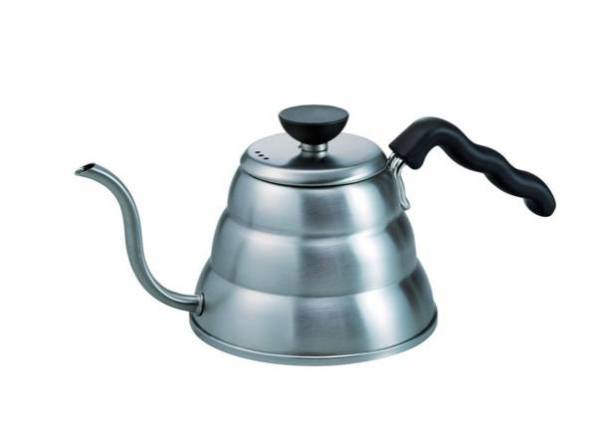 Hario is a popular Japanese brand. I like the look and function of the kettle. It is an excellent shape for making great coffee.
Le Creuset Signature Cast Iron French Oven works on any type of stove tops (including induction) and it's perfect for winter cooking! It has many colors to choose from too.
---
Richard's Picks

These are the only pair of headphones that I can use at the gym that don't fall out of my ears. The fidelity is amazing and the USB rechargeable battery life is about 8 hours which means that I only have to charge these up about once a week. They pair easily with my iPhone and provide some great tunes for my workout!

As a bicycle commuter in Oakland, I can count on one or two close calls every year. This rear-facing camera and tail light is perfect for adding some piece of mind. It looks just like a regular tail light but contains a surprisingly nice, inconspicuous camera that records video continuously with about a 90 minute loop. Video files automatically overwrite oldest files as it loops. Footage is easy to download to a computer should you need it. While I use it for a bit of insurance against accidents, many trail riders and racers use this camera to post fun trips or scenic routes!
These containers are just as robust and seal as tightly as regular TupperWare but are designed to be lighter and collapsible. They are able to be nested which makes storage easy. Bonus: They come in some really fun, bright colors!

Holiday Gift Guide
We hope you enjoy the gift ideas we've put together. Share with us in the comment below if you found something here for someone on your list. Happy gifting!
If you haven't checked, here is Nami's Holiday Gift Guide 2017.
Don't want to miss a post? Sign up for the FREE Just One Cookbook newsletter delivered to your inbox! And stay in touch with me on Facebook, Google+, Pinterest, and Instagram for all the latest updates.
NOTE: The links above are affiliate links, which means I'll get a small commission if you purchase through my links (at no cost to you). Thank you for supporting my blog!