What are your favorite Japanese noodles? Today we'll take a look at two popular Japanese noodles – Soba and Udon Noodles – and learn more about how these noodles are made, the difference in flavor, and how they are eaten.
Along with rice, noodles are undeniably the main staple of the Japanese diet, central to everyday life from quick lunches to iconic festival dishes. While there are a wide variety of noodles available in Japanese cuisine, in this article we're going to talk about soba and udon, the two iconic noodles that are not only popular in Japan, but also increasingly common overseas.
Difference Between Soba and Udon Noodles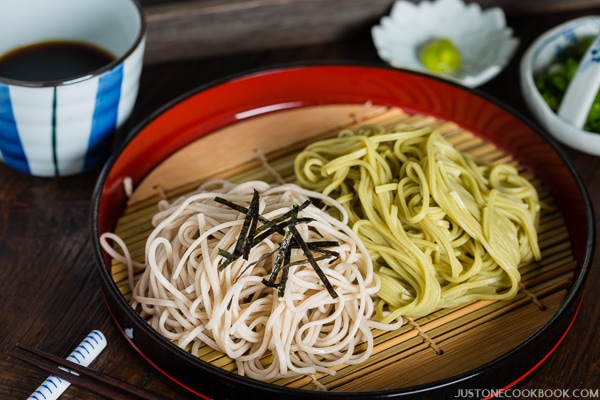 What are Soba Noodles (そば or 蕎麦)? 
When we mention soba noodles, it is commonly referred to a type of thin noodles made from buckwheat flour, or a combination of buckwheat and wheat flours. 
It is also worth mentioning that in Japanese, soba (そば) means "noodles" in general. Some examples would be the Japanese stir-fried noodles Yakisoba or Okinawa Soba, which do not use buckwheat noodles. However, more often than not, soba noodles refers to buckwheat noodles.
In Japan, soba noodles are served either chilled with a dipping sauce or in a hot dashi broth as a noodle soup, and both dishes are served all year round.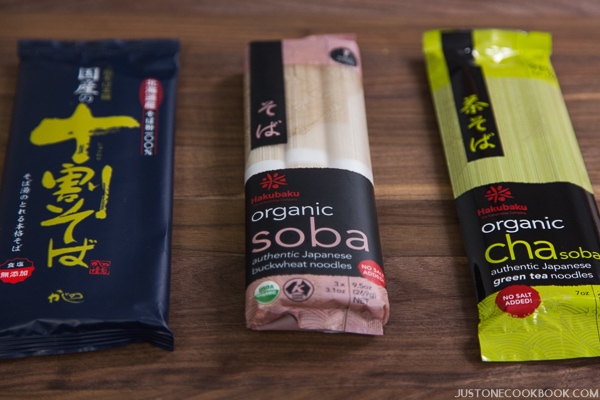 Characteristic of soba noodles
Soba noodles are thin and delicate, and a couple of inches shorter when compared to spaghetti noodles. They generally have a light or dark grayish-brown color, with an earthy and deep nutty flavor. 
Because of its distinctive natural taste, with a slightly grainy texture, soba is best enjoyed with a mild broth or a simple dressing. To truly enjoy high-quality soba, you don't want to overwhelm it with other flavors, but instead allow the subtle nutty flavor of buckwheat to shine through.
Soba noodles as a healthy choice for your diet
Low in fat and calories, soba noodles have become a popular choice for people who are on low carb diet in the recent years. Buckwheat flour – the core ingredient to soba noodles – is known to offer many health benefits and is particularly rich in nutrients like vitamin B, fiber, iron, protein, and carbohydrates. The noodles itself are also refreshing, restorative and energy-boosting.
Since buckwheat is a gluten-free grain, it's a delicious alternative for those who are unable to consume wheat. However, do take note that not all soba noodles are 100% percent gluten-free. Majority of soba noodles available outside of Japan is made of a mixture of buckwheat and wheat flour. If you're gluten intolerant, be sure to check the ingredient list and make sure it's 100% buckwheat noodles called Juwari Soba (十割そば).
Where to buy soba noodles?
Soba noodles are commonly sold in dried form. A typical package comes with 3 to 6 bundles of noodles. You can also find fresh soba in the refrigerated sections and frozen soba in the freezer sections at the Japanese or Asian grocery stores.
If you are looking for soba noodles from Japan, find the word そば on the package. Some Japanese grocery stores offer Juwari Soba (十割そば) that is made of 100% buckwheat flour. In the US, you can find some of the common brands like Hakubaku Organic Soba or Eden Foods Soba (100% buckwheat) available online or at your local grocery stores. 
Wish to learn more about Soba Noodles? Click here.
---
What are Udon Noodles (うどん)? 
Made by wheat flour, water and salt, udon noodles are recognized for its thick, glossy and creamy white appearance. These white noodles are much thicker and chewier than soba noodles, but are equally delicious and versatile.
Udon noodles can be served in a hot broth as a noodle soup, or in a thick curry sauce or enjoyed cold with a dipping sauce. It is also delicious when stir-fried with vegetables and meat or even deep-fried into some crunchy noodle snack (in Kagawa prefecture where udon is their specialty).
Characteristics of udon noodles
Udon noodles have a mild flavor with a springy, doughy texture, which makes it a versatile noodle to cook with. There is also a bouncy quality to the noodles, especially the freshly made ones. Because of its mild flavor, udon can take on any flavors and textures with an incredible flexibility, like a good friend who doesn't mind to sit back and gives its best support.
Where to buy udon noodles?
Udon noodles are sold dried, fresh or frozen. They are available at Japanese and many Asian grocery stores. Thanks to its rising popularity, you can even find them at major American grocery stores these days. The dried noodles are a convenient choice, but the fresh options have the best texture. Our recommended brand of udon noodles is the frozen package called "Sanuki Udon". You can purchase it in the freezer section of Japanese supermarkets as well as some Asian supermarkets or online.
Wish to learn more about Udon Noodles? Click here.
Learn how to make udon noodles from scratch
Do you know udon noodles is one of the easiest Japanese noodles to make at home? All you need is flour, water, and salt. Ready for some footwork? Watch this video and you'd be surprised how easy & fun it is to make your own homemade udon!
Making delicious udon noodles at home requires just water, salt, and flour. Nothing beats the flavor and texture of fresh homemade udon.
---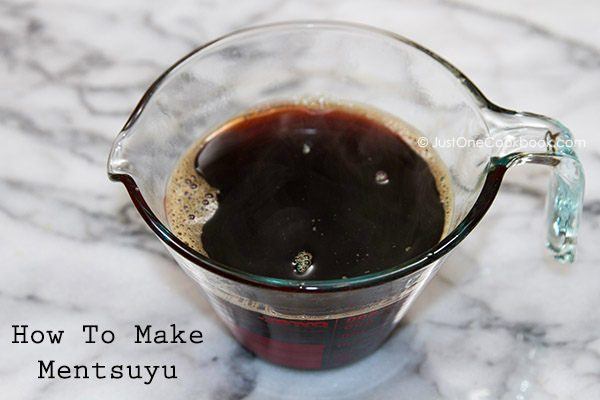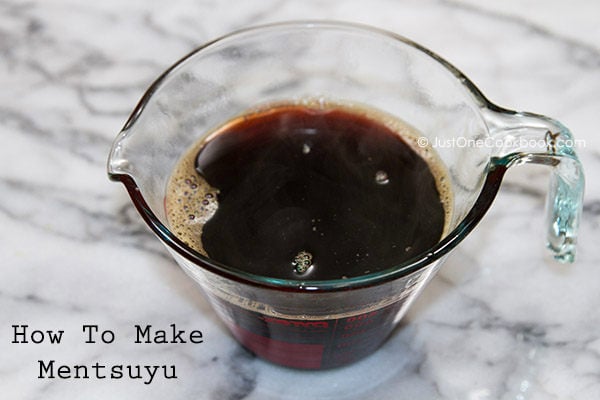 Soba and Udon in Different Regions of Japan
While soba and udon are enjoyed throughout Japan, both noodles can be quite different in terms of taste, shapes, preparation and presentation from region to region.
One of the main features that distinguish the differences between region is the noodle dipping sauce called tsuyu (つゆ) or mentsuyu (麺つゆ). In the Kansai region (Osaka area), the stock for tsuyu is made from kombu seaweed with a lightly flavored soy sauce (usukuchi) for a milder flavor. Whereas, in Kantō region (Tokyo area), the stock is made from katsuobushi (dried bonito flakes) along with a strongly flavored soy sauce (koikuchi) and mirin, so the tsuyu is much darker with a stronger flavor.
Wish to learn more about Mentsuyu? Click here.
---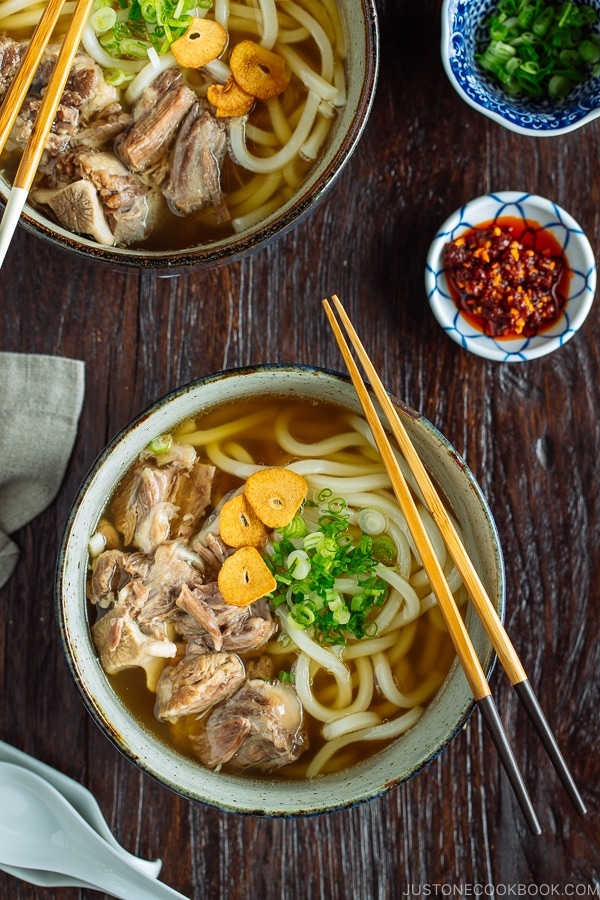 Popular Soba and Udon Dishes
Noodle shops in Japan never limit themselves when comes to creative methods in serving up soba and udon noodles. Both noodles can be served very differently, but there are also some representative dishes in which soba and udon are enjoyed in the same styles. Here are just some delicious examples of classic soba and udon dishes that have been enjoyed in many generations: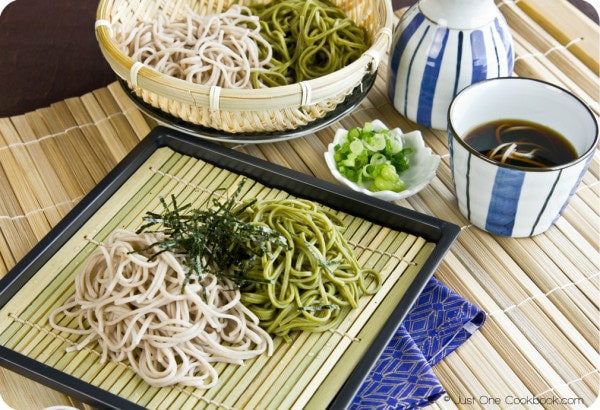 Zaru Soba and Zaru Udon ざる蕎麦・ざるうどん
Served cold during the summer months, the noodles are presented on a bamboo sieve (zaru) or wooden box called seiro, and the tsuyu sauce is served in a separate container for you to dip the noodles before eating. 
Here's our Zaru Soba recipe for you to make at home.
Kake Soba and Kake Udon かけ蕎麦・かけうどん
For kake soba and kake udon, the noodles are served hot as a noodle soup, in a broth called kakejiru (かけ汁), which is made of dashi, soy sauce, and mirin, and topped with thinly sliced green onions and sometimes a piece of kamaboko (fish cake). The simplicity of this preparation highlights the texture and flavor of the noodles and broth.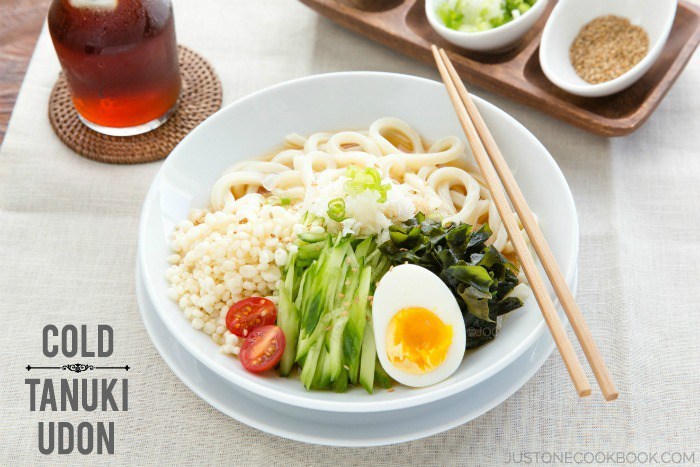 Tanuki Soba and Tanuki Udon たぬきそば・たぬきうどん
Tanuki soba or udon is topped with crunchy tempura bits called tenkasu and can be served hot or cold.
Here's our refreshing Cold Tanuki Udon recipe for you to make at home.
Kitsune Soba and Kitsune Udon きつね蕎麦・きつねうどん
Kitsune Soba or Kitsune Udon is a dish of hot or cold noodles topped with a thin sheet of deep-fried tofu pouch called aburaage or Inariage.
Here's our Kitsune Udon recipe for you to make at home.
---
Did You Enjoy Learning about The Differences between Soba and Udon Noodles?
Whether you are more partial to the nutty buckwheat flavor of soba noodles or the thick chewy udon, there is a lot to discover for these well-loved noodles of Japan. If you plan on traveling to different regions of Japan, don't miss out the local specialty noodle shops and try out their soba and udon.
Sign up for the free Just One Cookbook newsletter delivered to your inbox! And stay in touch with me on Facebook, Pinterest, YouTube, and Instagram for all the latest updates.
---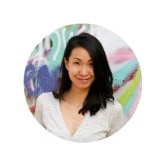 Originally from Penang, Malaysia, Reese lives in Minnesota with her husband and their baby boy. She previously ran an Asian spice shop, and also worked on UNESCO Heritage projects in Penang in the areas of performing arts, history, and arts education. Reese loves spending time with her family, listening to podcasts, and reading up on art & design. And of course dreaming of another trip to Japan to hike mountain trails and eat her favorite street food Okonomiyaki. More from Reese →