Hiyashi chuka noodles are yellow wheat-based noodles for hiyashi chuka, a cold ramen dish.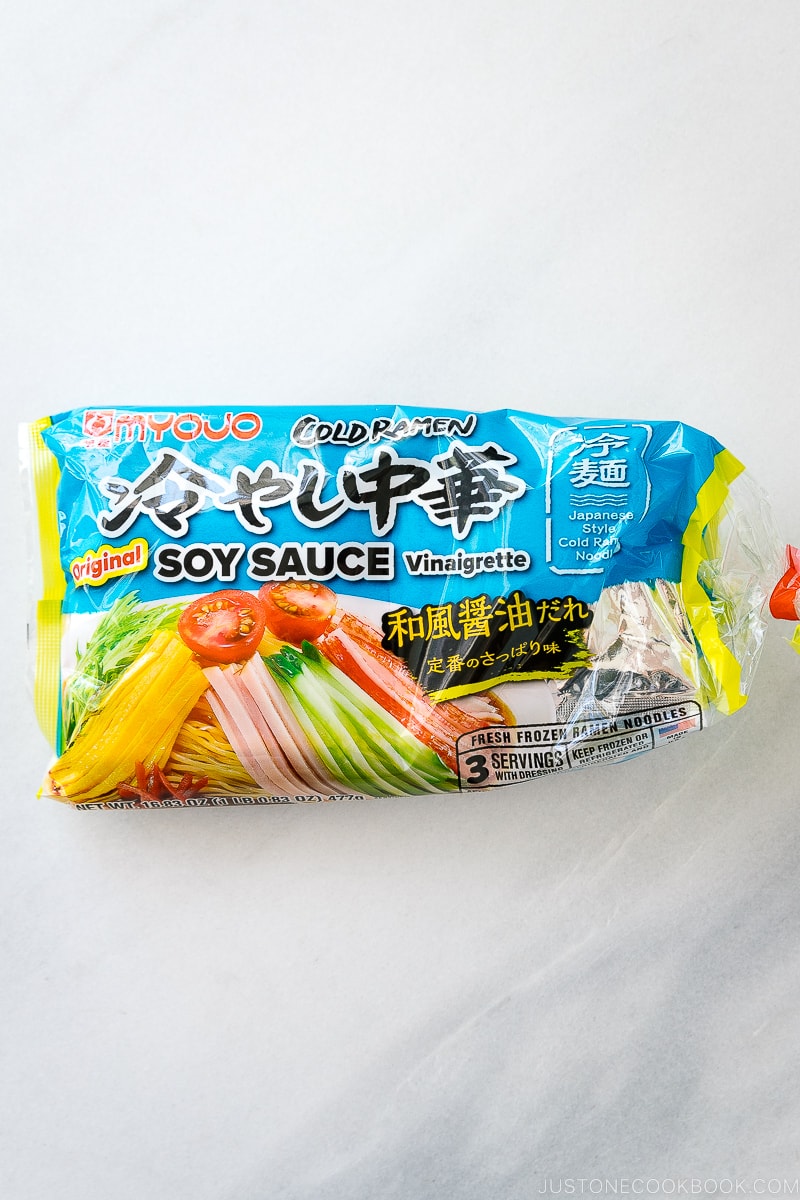 As the name implies, Hiyashi chuka noodles (冷やし中華の麺) are dried or fresh noodles for cold ramen that the Japanese eat during the summer. Most come with the sauce packet, so after you cook the noodles and transfer them to a plate with the various toppings, just pour it, and you're done!
What Is Hiyashi Chuka Noodles
Hiyashi chuka noodles refer to commercial packages of hiyashi chuka. It's a quick and convenient dish preparation, especially on hot summer days. Fresh noodles have a shorter expiration date than dried ones but taste better.
What Does It Taste Like
The noodles are chewy with a bite. They are the same yellow noodles used in ramen, made of wheat flour, salt, and alkaline solution.
Brands of Hiyashi Chuka Noodles
You may encounter different brands featuring wavy or straight noodles and sauce flavors. The two main sauces are soy sauce and sesame.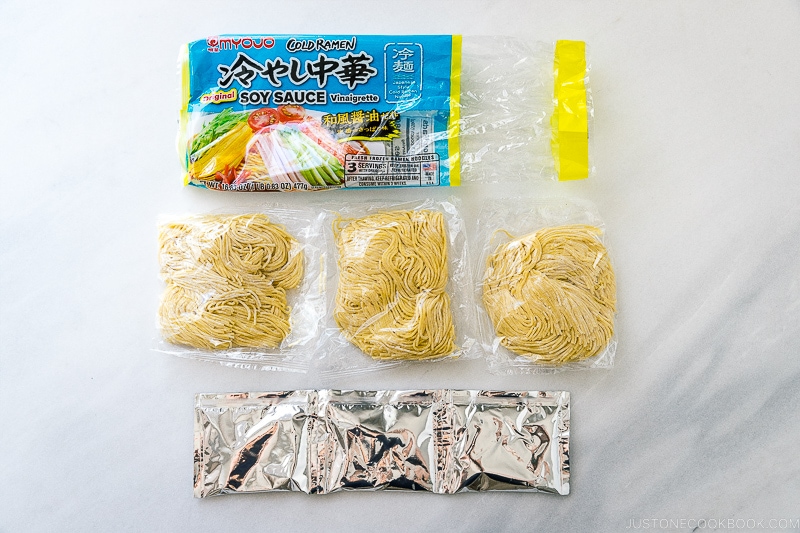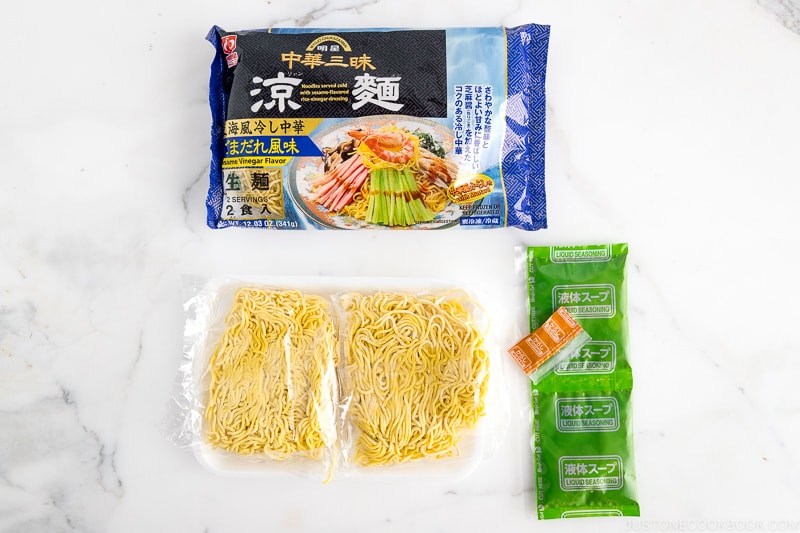 How To Use
Follow the instructions to boil the noodles, then drain and assemble your toppings. The tip is to cut the ingredients into thin strips. If you want some spice, eat with Japanese karashi mustard or la-yu.
The classic dish consists of noodles, eggs, ham, imitation crab, cucumber, and tomatoes. However, there's always room for customization. Here are some ideas:
Avocado
Blanched bean sprout
Boiled egg
Canned tuna
Cooked shrimp
Fried firm tofu
Shredded chicken (rotisserie, boiled)
Lettuce
Sautéed mushrooms
Recipes Using Hiyashi Chuka Noodles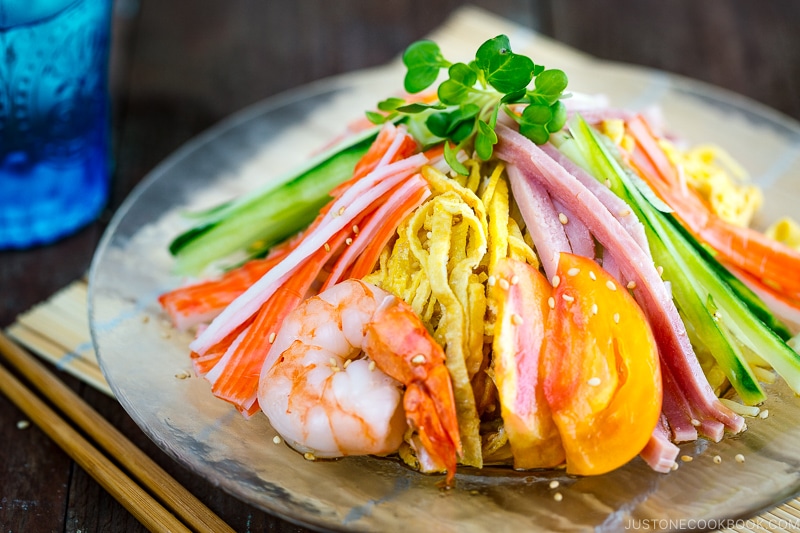 Where To Buy
Find the packages in the refrigerator section of Asian or Japanese grocery stores. Most likely, they will be available during the summer season.
Substitutions
Swap the noodles for regular ramen noodles. Follow my recipes for Sesame Miso Sauce and Soy-Based Sauce for the dressing. You could also use udon or soba noodles, but note that it'll become a different dish.
---
Wish to learn more about Japanese cooking? Sign up for our free newsletter to receive cooking tips & recipe updates! And stay in touch with me on Facebook, Pinterest, YouTube, and Instagram.