Hiyashi chuka noodles are yellow wheat-based noodles for hiyashi chuka, cold ramen.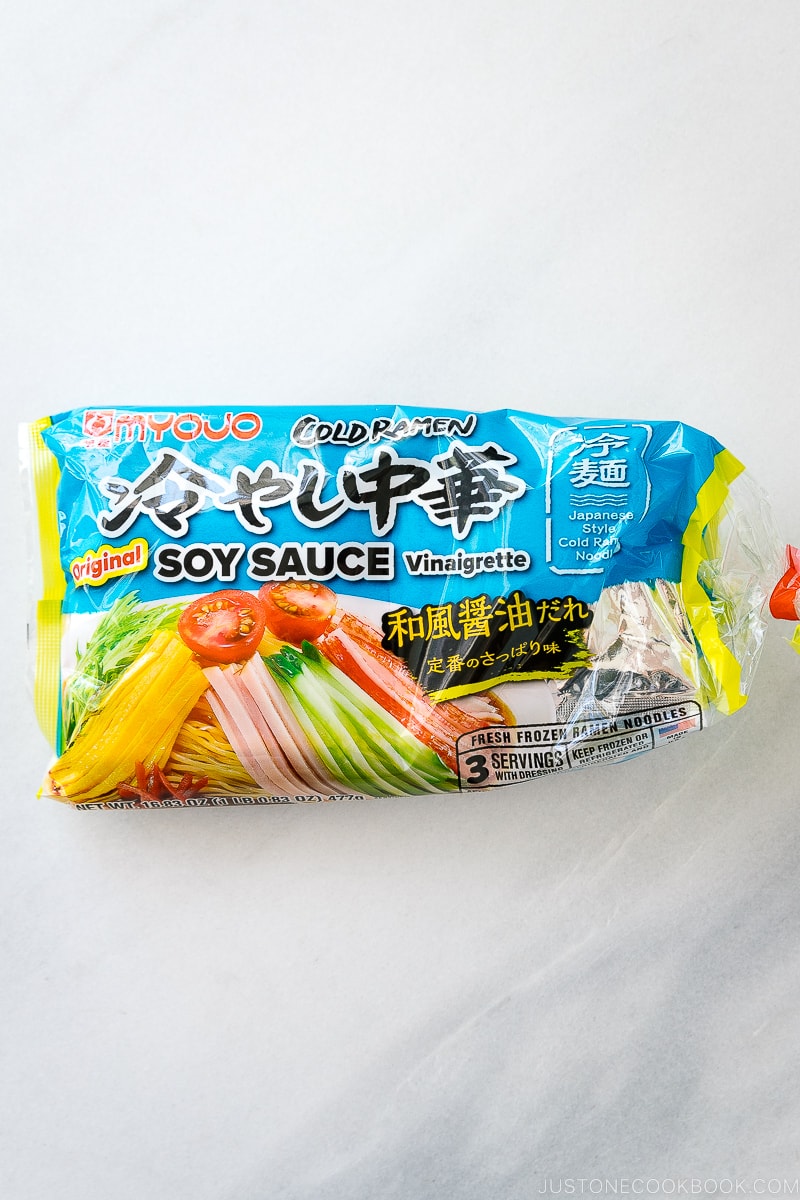 Hiyashi chuka noodles (冷やし中華の麺) are dried or fresh noodles for hiyashi chuka, cold ramen that the Japanese eat during the hot summer months. Most come with the sauce packet, so after you cook the noodles and transfer them to a plate with the various toppings, just pour it, and you're done!
Different Brands of Hiyashi Chuka Noodle Packages
You may encounter different brands featuring wavy or straight noodles and sauce flavors. The two main sauces are soy sauce and sesame.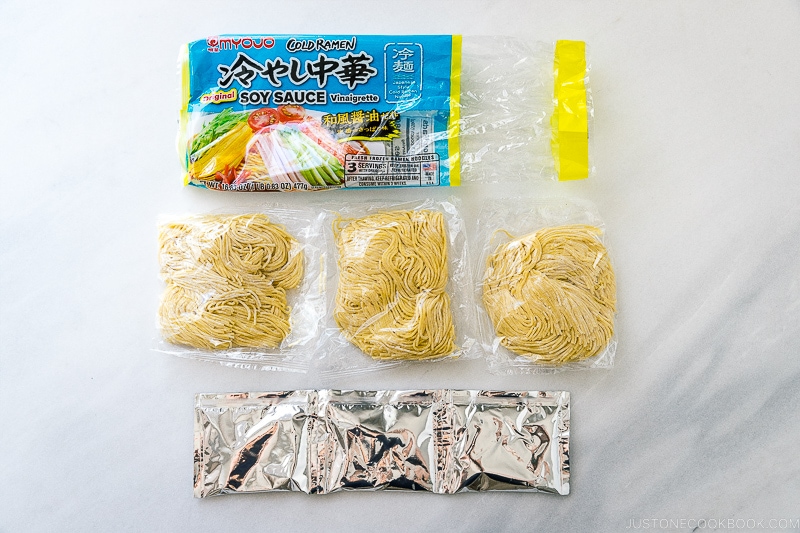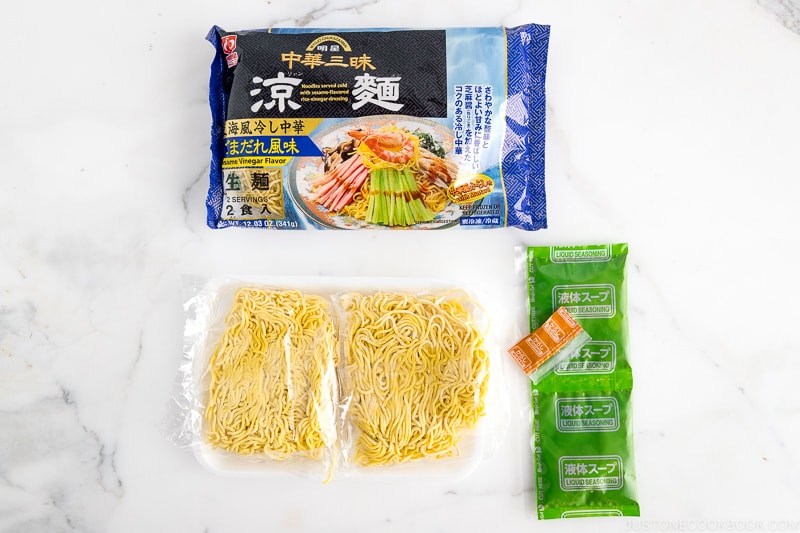 Recipes Using Hiyashi Chuka Noodles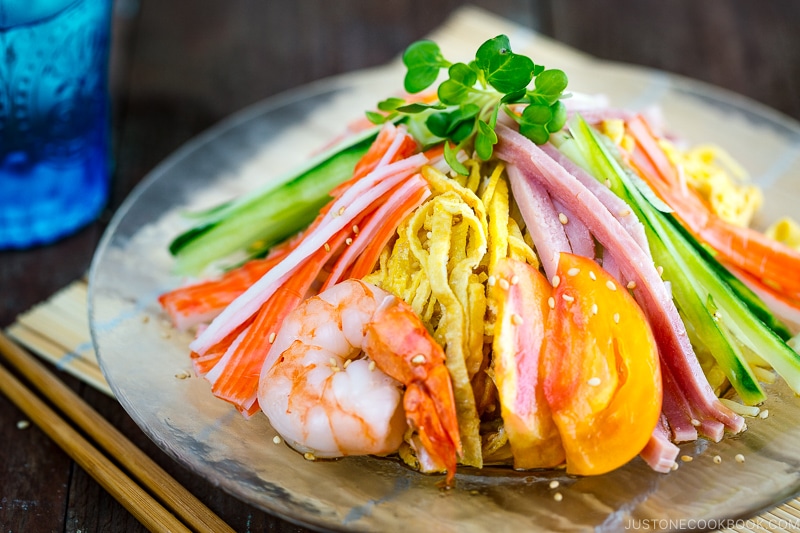 Where To Buy
Find the packets in the refrigerator section of Asian or Japanese grocery stores. Most likely, they will be available during the summer season.
Substitutions
Swap the noodles for regular ramen noodles.
---
Wish to learn more about Japanese cooking? Sign up for our free newsletter to receive cooking tips & recipe updates! And stay in touch with me on Facebook, Pinterest, YouTube, and Instagram.